It's almost summertime in Disney World, but instead of spending our days by the pool, we've been eating our way around the parks and resorts!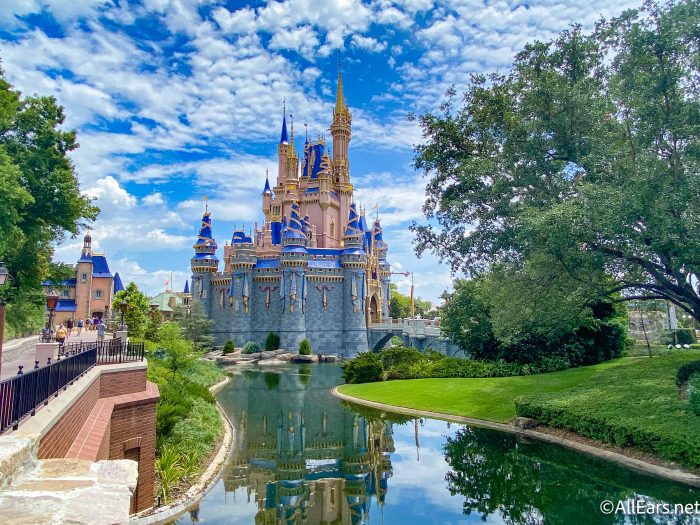 Between a brand new gelato stand opening in EPCOT, new specialty treats for Disney World's Halfway to Halloween celebrations, and new menus at some iconic Disney World restaurants, we tried A LOT of food in Disney World this week. So, we narrowed it down to bring you the best things we ate — let's get to it!
These are the 5 BEST Things We Ate This Week in Disney World
Coppa Delizia
We're starting off with the newly opened Gelateria Toscana in EPCOT's Italy Pavilion! We had been tracking the construction progress on this gelati stand for a while and now it has officially opened up to guests. We tried quite a few different items on the menu, but one of the stand-out snacks was the Coppa Delizia which is Fior di Latte, strawberry, and cookies 'n cream gelati with strawberry sauce and whipped cream.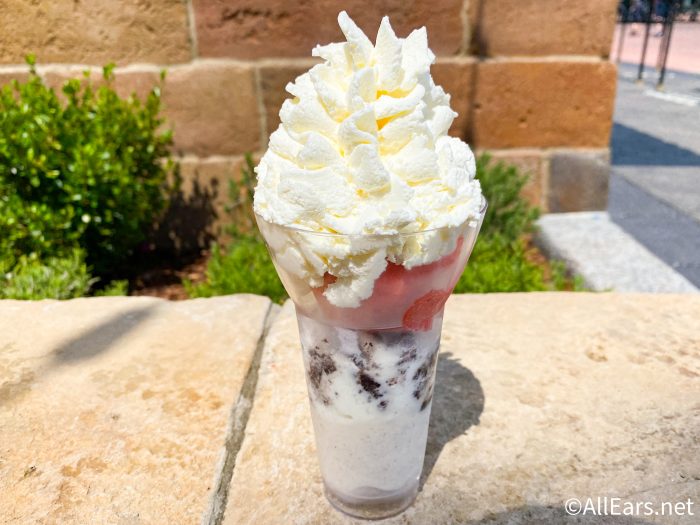 This large serving costs $11.75 and is a great mix of creamy richness that doesn't fill you up too much so you have room for more!
Cannoli al Cioccolato
And, you know we couldn't chose just one favorite from the new gelato stand — after all, we still had room for more after the Coppa Delizia. So what was tied for our favorite? The Cannoli al Cioccolato! This is a crisp pastry filled with sweet ricotta, chocolate, and candied orange and costs $6.95.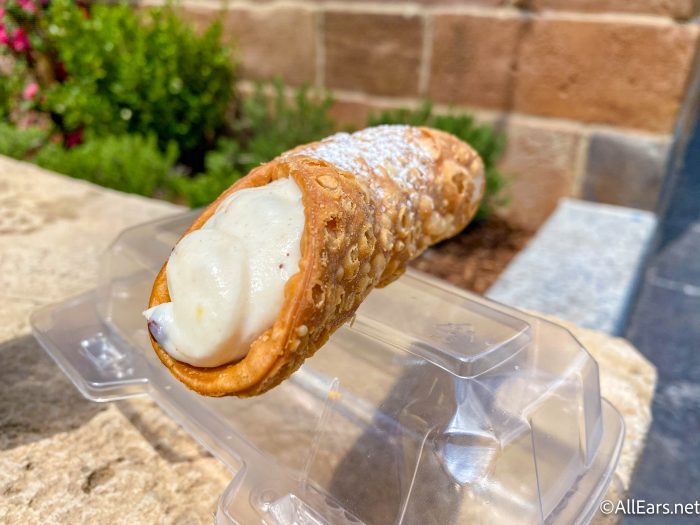 Now, cannolis at Disney World can be hit or miss, but we thought this was one of the most authentic ones we've tried! Yes, the price is pretty high for a snack that will be gone in just a few bites, but between the hint of orange, chocolate, and ricotta all wrapped up in a delightful shell, we think it's worth the splurge for cannoli fans.
Fried Chicken Sandwich
Located on Main Street, U.S.A. with a view of Cinderella Castle, Plaza Restaurant is a fan-favorite place to eat when you're in Magic Kingdom. And, now they have an updated menu! Of course, we had to give it a try, and one dish really stood out that is brand new to the dining location — the Fried Chicken Sandwich!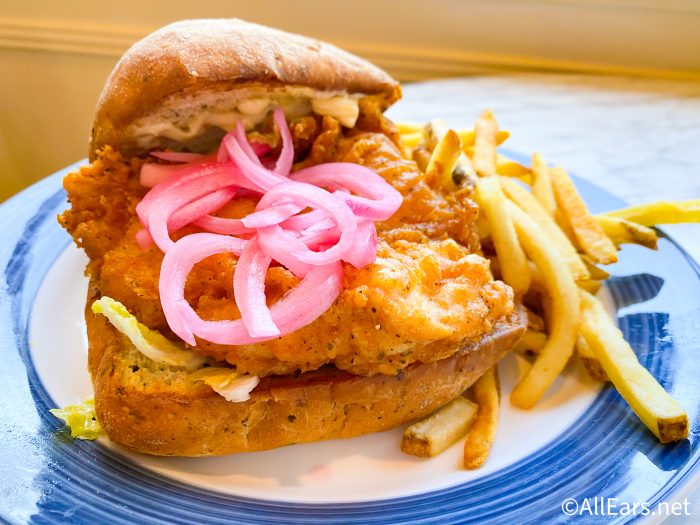 It is made with a fried chicken breast, pickled onion, cabbage, and spicy mayonnaise served on a focaccia bun and this isn't any average fried chicken sandwich — it's better! It was a giant serving size for $21 and we really enjoyed the flavor that the spicy mayo and onion added to the sandwich. Plus, the bread stayed crispy from the first bite to the last — a pretty big win for a Disney sandwich we'd say!
Artisan Cheese and Charcuterie Plate
We also stopped at Le Cellier in EPCOT's Canada Pavilion to see if there were any new eats and drinks on the menu! We've tried a handful of dishes from here before, and this time we decided to order up the Artisan Cheese and Charcuterie Plate for $21. It comes with a selection of house-made charcuterie paired with artisanal Canadian and french cheeses with seasonal accompaniments.
And, let us tell you what was in season! Ours included Point Reyes Blue Cheese, Murcia al Vino, Canadian Triple Cream Goat Brie, Duck Ham, Mortadella, Short Rib Pastrami, and a Beef Fat Candle (!!). Yup, you read that right — this candle isn't just for decoration, it's edible! We spread it on our bread, meats, and cheese and it added a great flavor of garlic and rosemary to the assortment.
Hand Pie
Over at Disney Springs, Gideon's Bakehouse got in on the Halfway to Halloween festivities and offered an exclusive holiday treat for a VERY limited time! The Hand Pie is an Original Chocolate Chip Cookie, served warm, with a flaky crust around it.
A cookie wrapped in baked bread?! Count us in!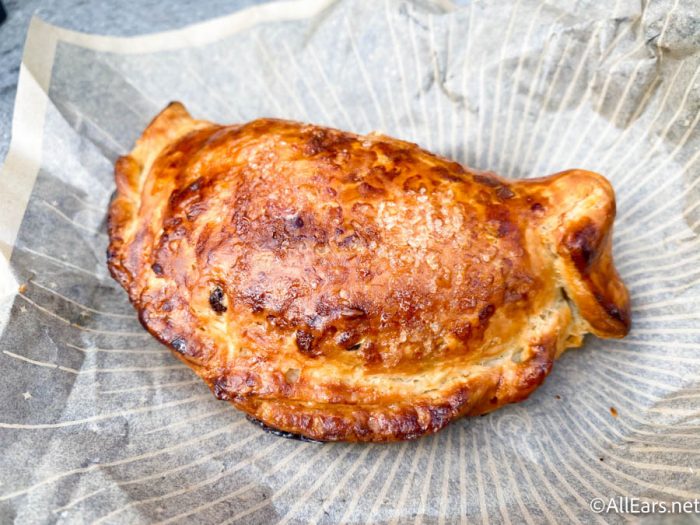 We liked this guy so much that we really wish it would become a permanent member of Gideon's menu! The crust was salty and buttery, which combined great with the flavors from the sweet and salty chocolate chip cookie!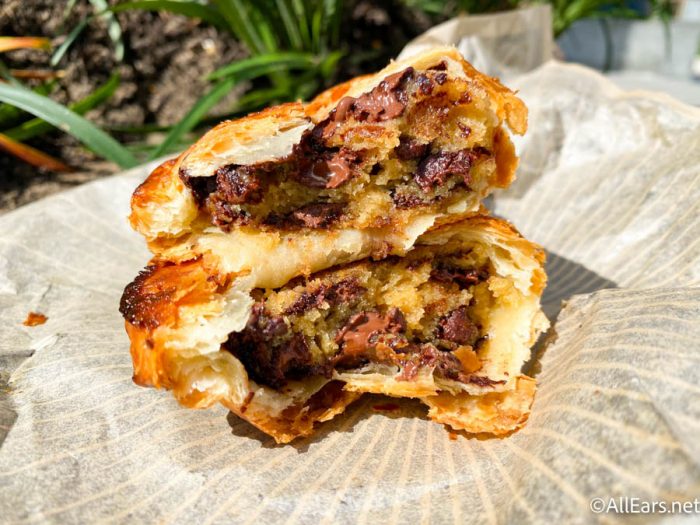 Sadly, this snack came and went before we even knew it and was only available from May 10th to 12th. Maybe we could see it make a comeback for Halloween? We can only hope!
Well, after a busy week of trying all the new eats and drinks in Disney World, we've got another one ahead of us! So stay tuned for more Disney food updates!
Join the AllEars.net Newsletter to stay on top of ALL the breaking Disney News! You'll also get access to AllEars tips, reviews, trivia, and MORE! Click here to Subscribe!

What snack are you most looking forward to trying at Disney World on your next trip? Let us know in the comments!