When we've wanted gelato in Disney World, it's been hard to beat Vivoli il Gelato in Disney Springs.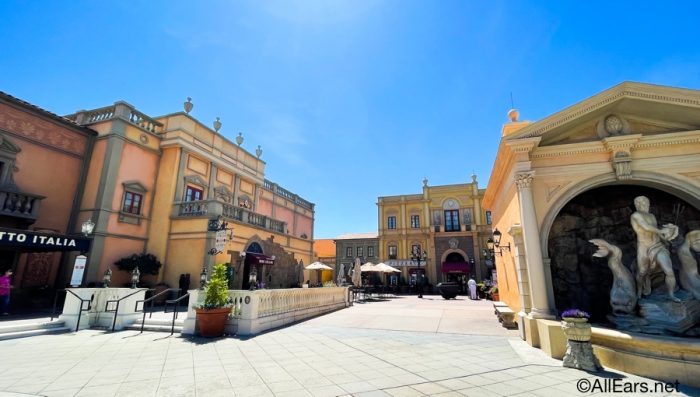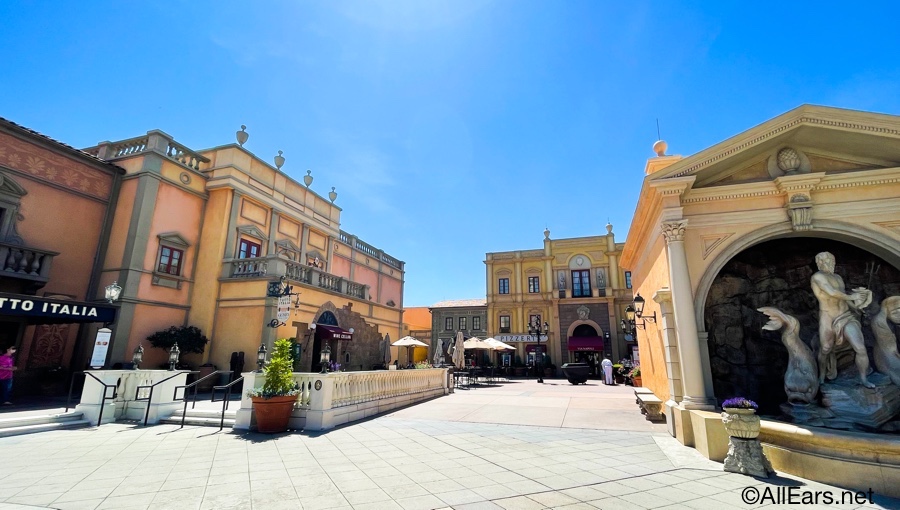 But, now you don't even have to leave the parks because EPCOT's Italy Pavilion finally has its own place dedicated to gelato! We've been keeping our eye on the construction of the Gelateria Toscana for a while now as the menu has been released ahead of its grand opening this month too. And, we're giving you the first look at the sweet treats you'll be able to snack on in EPCOT!
Disney invited us to be amongst the first people to try items from the new Gelateria Toscana before it opened to all guests today! The new walk-up window is next to Tutto Italia Ristorante and Via Napoli, so you can always get pizza or pasta to go along with your dessert.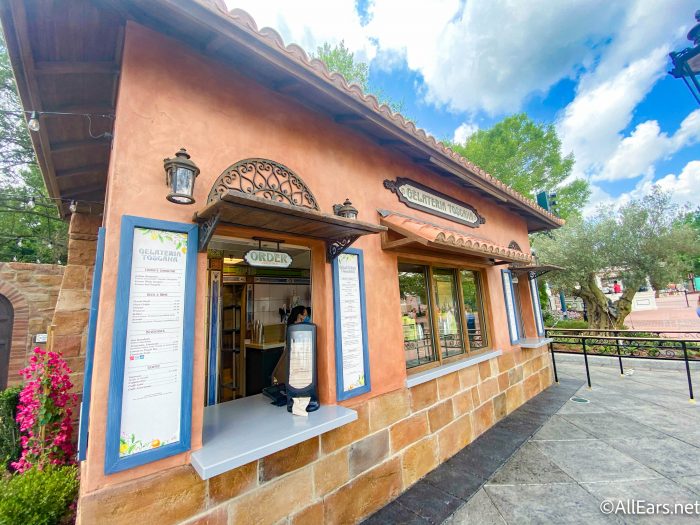 The menu is full of all sorts of treats, including authentic gelati, sorbetti, gelati floats, fresh-baked pastries…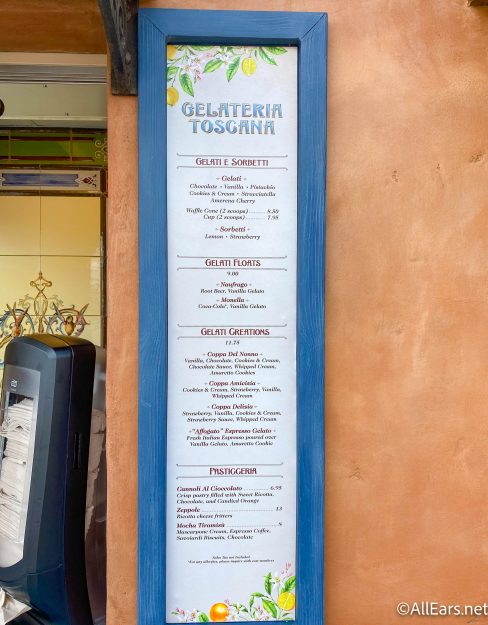 …cocktails, beer, wine, non-alcoholic beverages, and even more! We were able to try a few of these snacks and sips to share with you today. So, let's dive in (literally)!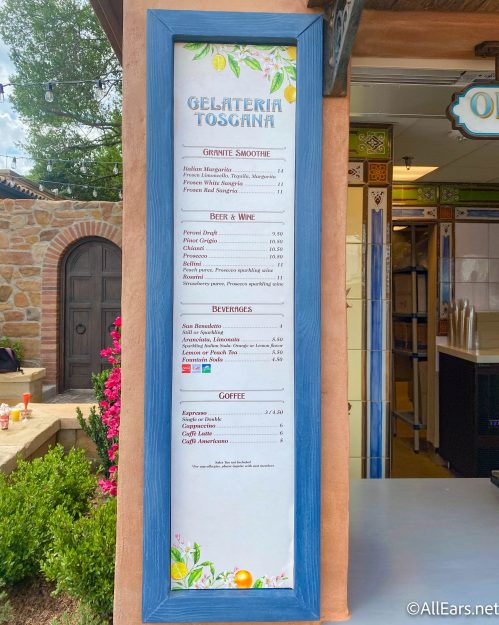 Gelati Floats
If you've ever wanted a root beer float that's just EXTRA good, the gelati floats on the menu combine Fior di Latte gelato with your choice of root beer or Coca-Cola for $9.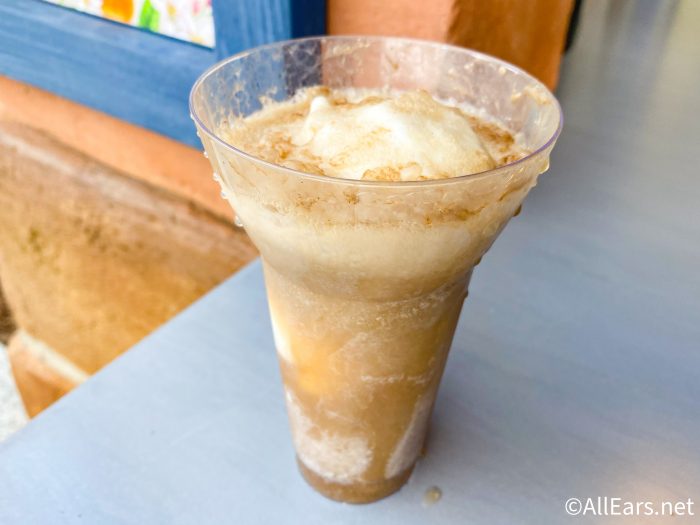 "Affogato" Espresso Gelato
All you coffee lovers out there are going to be BIG fans of the "Affogato" Espresso Gelato which is available for $11.75! Fresh Italian espresso is poured over Fior di Latte gelato with an amaretto cookie for dipping.
Cannoli al Cioccolato
We're moving onto the pastries! The Cannoli al Cioccolato is a twist on the classic treat as a crisp pastry is filled with sweet ricotta, chocolate, and candied orange.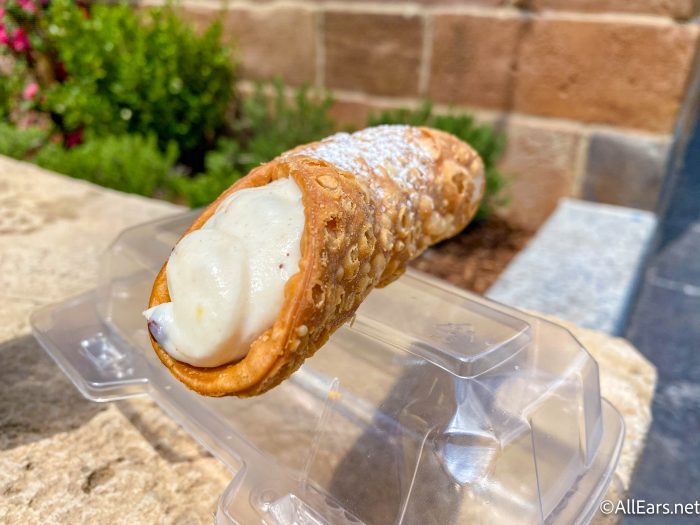 It costs $6.95.
Zeppole
Guests can even try the Zeppole for $13, which is a soft fried ricotta cheese fritter dusted with powdered sugar.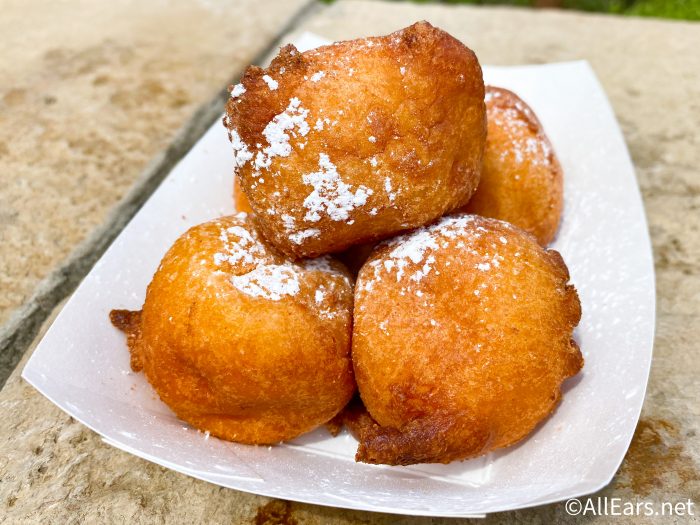 Mocha Tiramisù
And, lastly, you can even indulge in Mocha Tiramisù for $8 made with mascarpone cream, espresso coffee, savoiardi biscuits, and chocolate.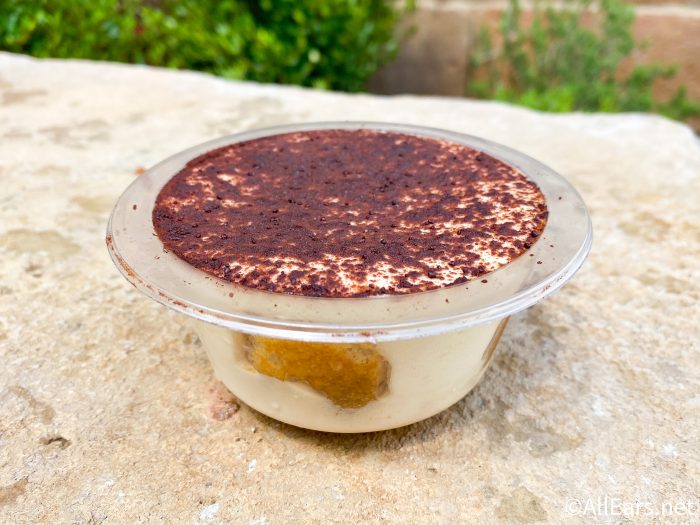 Coppa Delizia
Last, but definitely not least, the Coppa Delizia has Fior di Latte, strawberry, and cookies 'n cream gelati with strawberry sauce and whipped cream to finish. It is available for $11.75.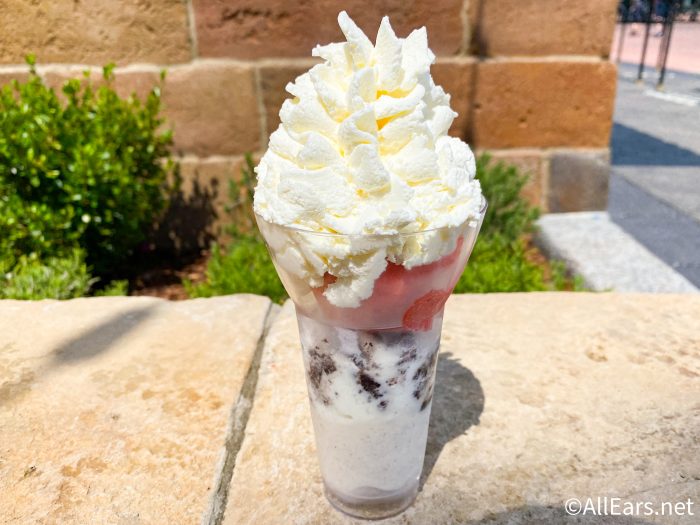 Gelateria Toscana is open now in EPCOT, so you can stop by and enjoy the newest gelato shop in World Showcase! The menu also features a variety of Gelati and Sorbetti flavors, plus Coppa del Nonno and Coppa Amicizia, so we'll have to come back soon to try even more! And, as always, stay tuned for more Disney news and updates!
Are you looking forward to the Gelateria Toscana's opening? Let us know in the comments below!
Disclosure: We were invited by Walt Disney World to attend a media preview of the new location. This did not affect our reporting of the event — our opinions are our own.