Hurricane season is just around the corner, folks!
Ahead of your next planned trip to the parks this year, we're breaking down all the things you need to know about the 2021 Atlantic Hurricane Season!
Possible Earlier Dates for the Hurricane Season
Recently, the Atlantic Hurricane Season has continued to see increased storm predictions from the National Weather Service and storms with more hyperactive patterns. Due to this, the hurricane season for 2021 may seem some changes as the NOAA (National Oceanic and Atmospheric Administration) has considered moving the official start date.
According to The Weather Channel, the Atlantic Hurricane Season's beginning may be bumped up from June 1st to May 15th. While the hurricane season does typically run from June 1st through November 30th, the first named storm has occurred before that technical start date over the past few years.
The National Hurricane Center and the National Weather Service will go into greater detail to discuss the earlier start date this upcoming spring. For now, though, the "unofficial" start of the hurricane season has been moved up for meteorologist as they keep their eye on storms taking place as early as May.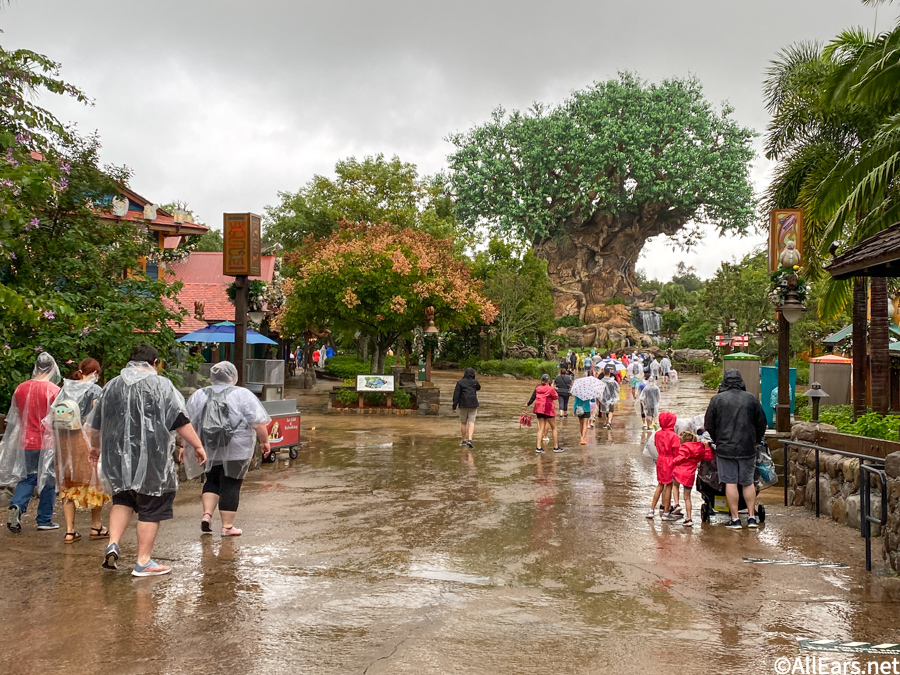 Recently, the National Hurricane Center announced that it would formally start issuing hurricane season tropical weather outlooks on May 15th. According to Ashley Ruiz from Baton Rouge FOX 44 News, this is just a step closer to moving the entire hurricane season's start date since these weather outlooks have occurred on June 1st in years past.
.@NHC_Atlantic will start issuing tropical weather outlooks on May 15th instead of June 1st due to increased tropical activity in previous years. See full statement below ⬇️ pic.twitter.com/tTkvhkVqA3

— Ashley Ruiz (@AshleyRuizWx) March 2, 2021
It's important to note that, if the start date is officially changed, it would only affect the Atlantic's hurricane season.
Update: As of NOAA's most recent news release on May 20th, 2021, they still note that the Atlantic hurricane season extends from June 1st through November 30th. Of course, that could change in the future so we'll be on the lookout for more updates.
Storm Names
As the beginning of the 2021 hurricane season is only a few short months away, the National Hurricane Center has already released its list of 21 upcoming storm names. According to FOX 35 News, Disney and Marvel fans will get a kick out of the names Elsa, Ana (even though the Frozen character's name is actually spelled "Anna"), and Wanda, among others on the list.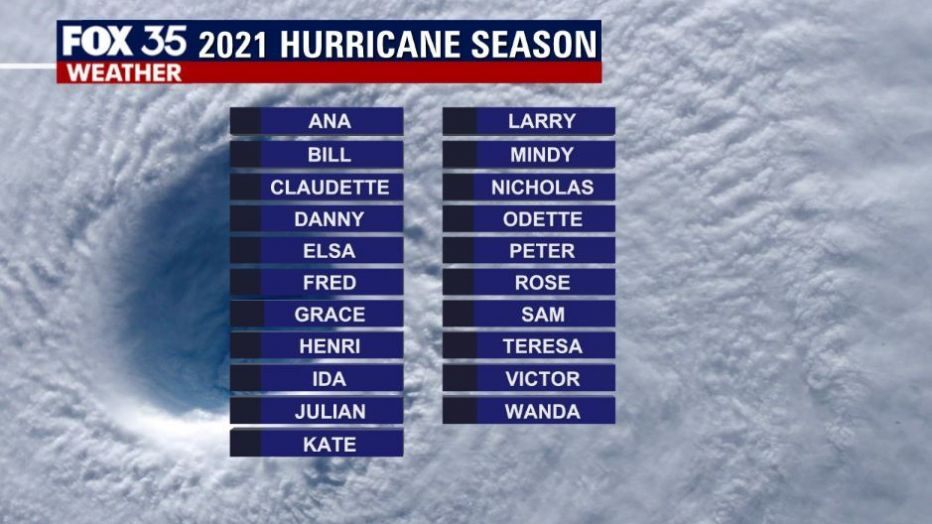 Other names include prior to the beginning of the hurricane season. Of course, we'll keep you updated with the details of which storms are on the radar during the actual hurricane season this year!
How Busy the Season Will Be
Last year, the hurricane season in 2020 set a record for how many storms were named. Statistically, the National Hurricane Center helps provide information to make up climate averages that are calculated on a 30-year basis. And, according to Spectrum News NY 1, the data points to the possibility that the average number of named storms and hurricanes could increase even more in 2021.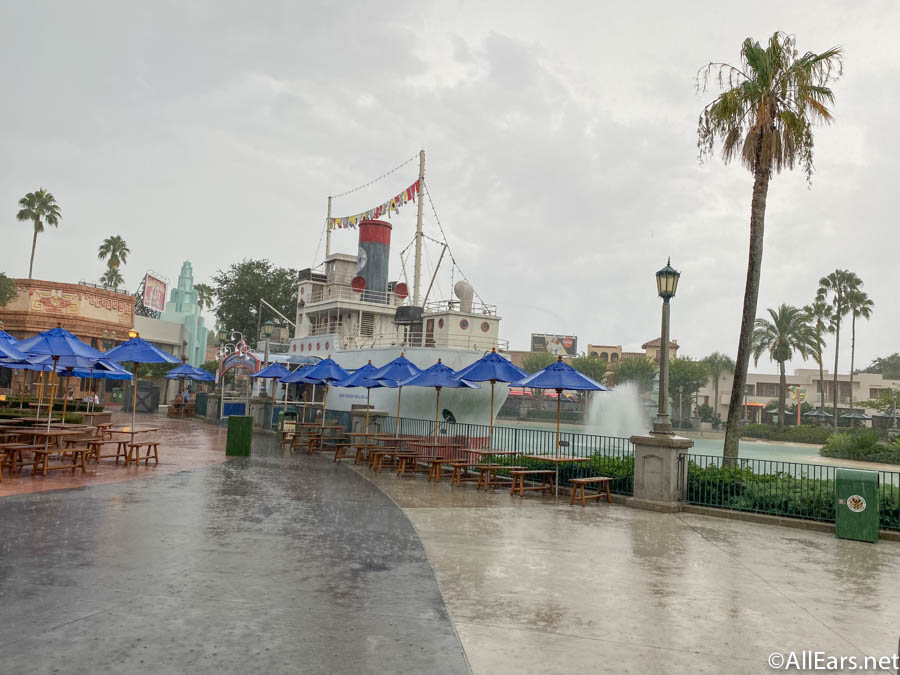 Previously, the 30-year period from 1961 to 1990 only had an average of 10 named storms, 6 hurricanes, and 2 major hurricanes each year. However, the numbers have seen a 25% increase in the 1991 to 2020 time span with 14 named storms, 7 hurricanes, and 3 major hurricanes.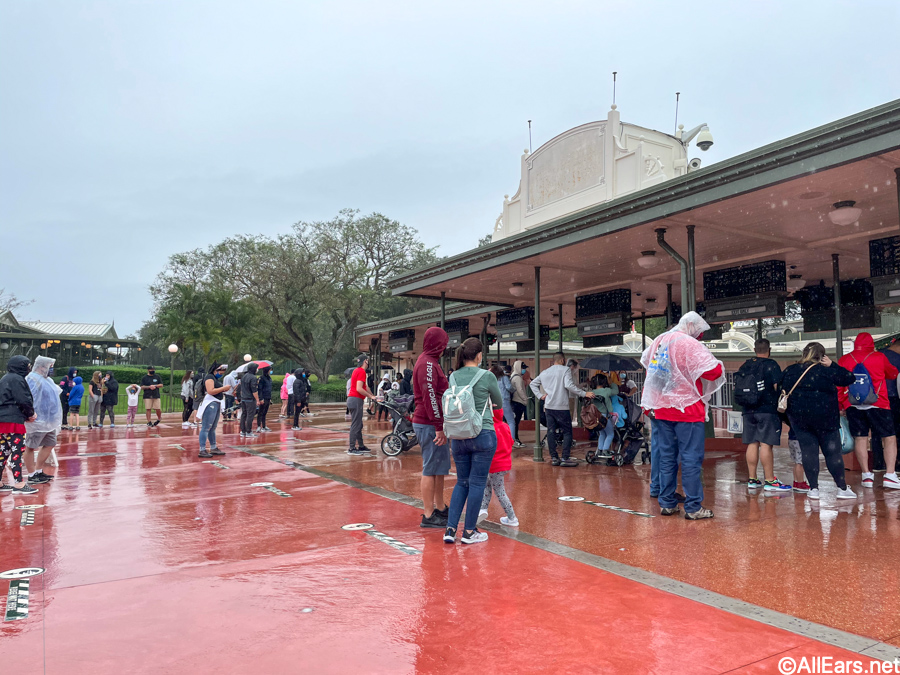 The Washington Post has even noted that the actual storms themselves may get stronger due to the data. We can expect more intense storms with greater rainfall, higher wind speeds, and maybe even an increase in major hurricanes that are category 3 or greater.
Update: So far, a report released by the Department of Atmospheric Science at Colorado State University has predicted that we could see an above average hurricane season this year. They have predicted the following for this hurricane season: 17 named storms, including 8 hurricanes, 4 of which could be major hurricanes.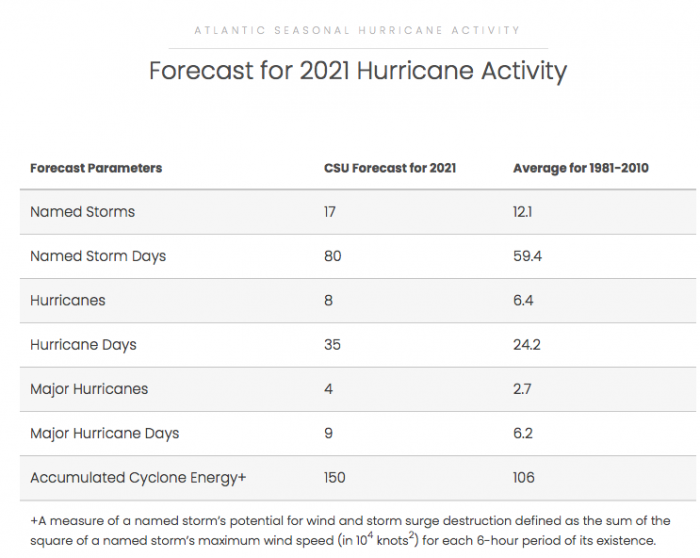 The National Oceanic and Atmospheric Administration (NOAA) has also released their predictions. NOAA is also expecting an above-average Atlantic hurricane season. These are their likely ranges for this season: 13-20 named storms, 6-10 of which could become hurricanes, with 3-5 major hurricanes. NOAA notes that they are providing these ranges with 70% confidence.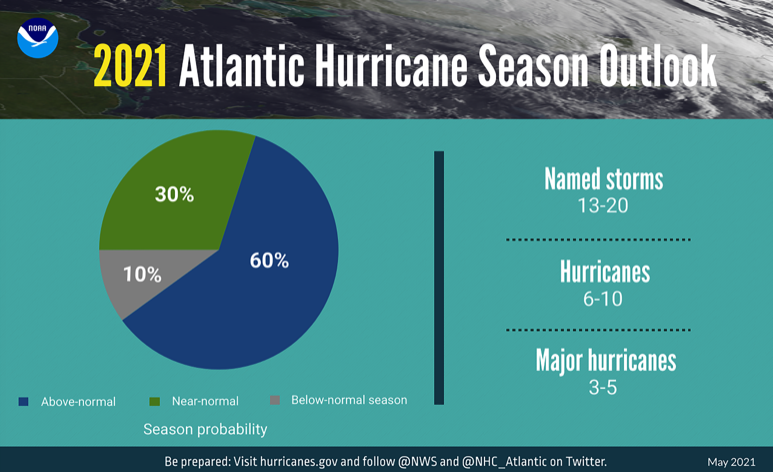 NOAA shared that they have updated their statistics recently about hurricane predictions. Now, an "average" hurricane season is considered to be one that "produces 14 named storms, of which 7 become hurricanes, including 3 major hurricanes."
Despite these predictions, NOAA has said they don't expect this season to be as busy as last year. But, they are still urging people to get prepared.
What This Means for Your Trips During Hurricane Season
Disney World actually happens to be one of the safest places to be during a hurricane according to experts, since the parks and resorts are built to withstand high winds. The most damage that Disney has ever seen was with Hurricane Irma back in 2017, but there was mainly minimal damages where flooding, fallen trees, broken lighting, and more occurred around the property.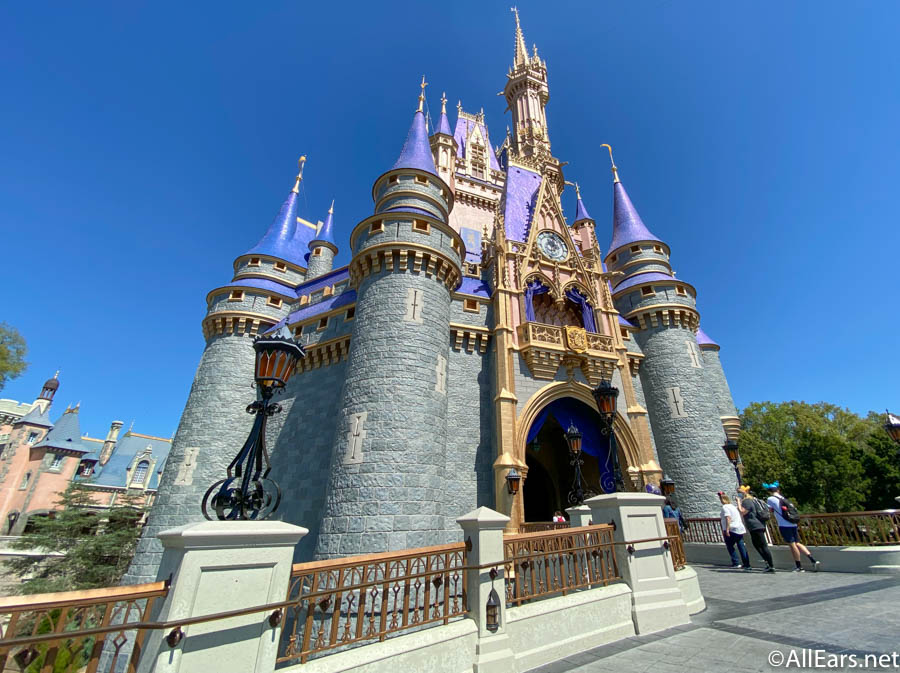 The most overall damage as at Magic Kingdom's Jungle Cruise where the maintenance dock was affected backstage and the boats weren't able to get to the track. Disney's Contemporary Resort also saw some major damages as a transformer exploded outside of the hotel area.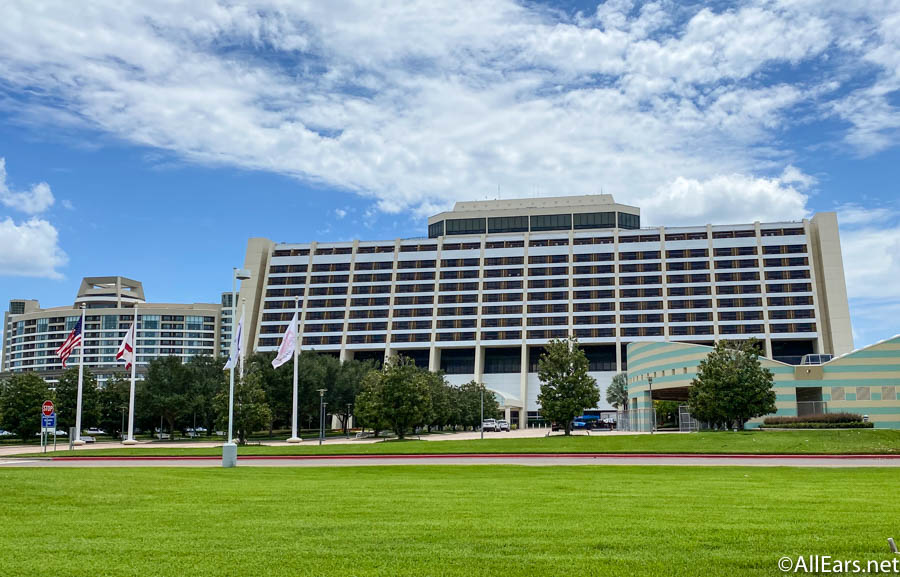 Still, Disney is prepared for these kind of situations as the resorts have their own hurricane protocols and the parks will close when the weather calls for it.
If you do plan on heading to Disney World during hurricane season, just be sure to pack extra rain gear in case of increased storms. The months with the worst storms run from August through September, so keep that in mind as you're booking your vacation!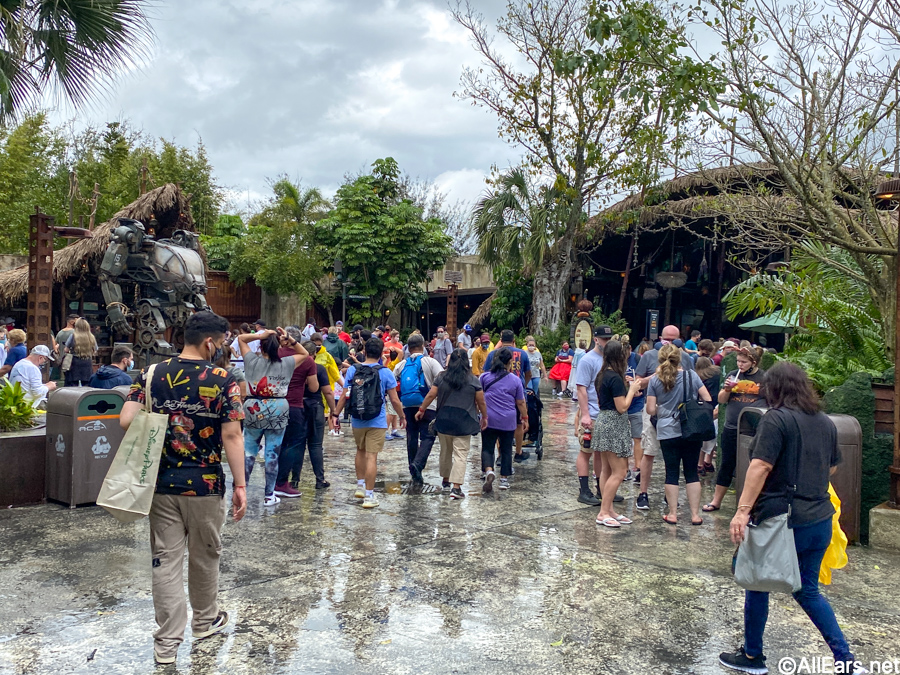 And, if you need tips about how to plan a Disney vacation during hurricane season, you can watch our video below!
As more official details about the 2021 Atlantic Hurricane Season are revealed, we'll be sure to update you on everything you need to know. Stay tuned with All Ears for more Disney news!
Have you been to Disney World during a hurricane? Let us know in the comments below!
Join the AllEars.net Newsletter to stay on top of ALL the breaking Disney News! You'll also get access to AllEars tips, reviews, trivia, and MORE! Click here to Subscribe!