When it comes to decorating homes with Disney-inspired items, we're guilty as charged.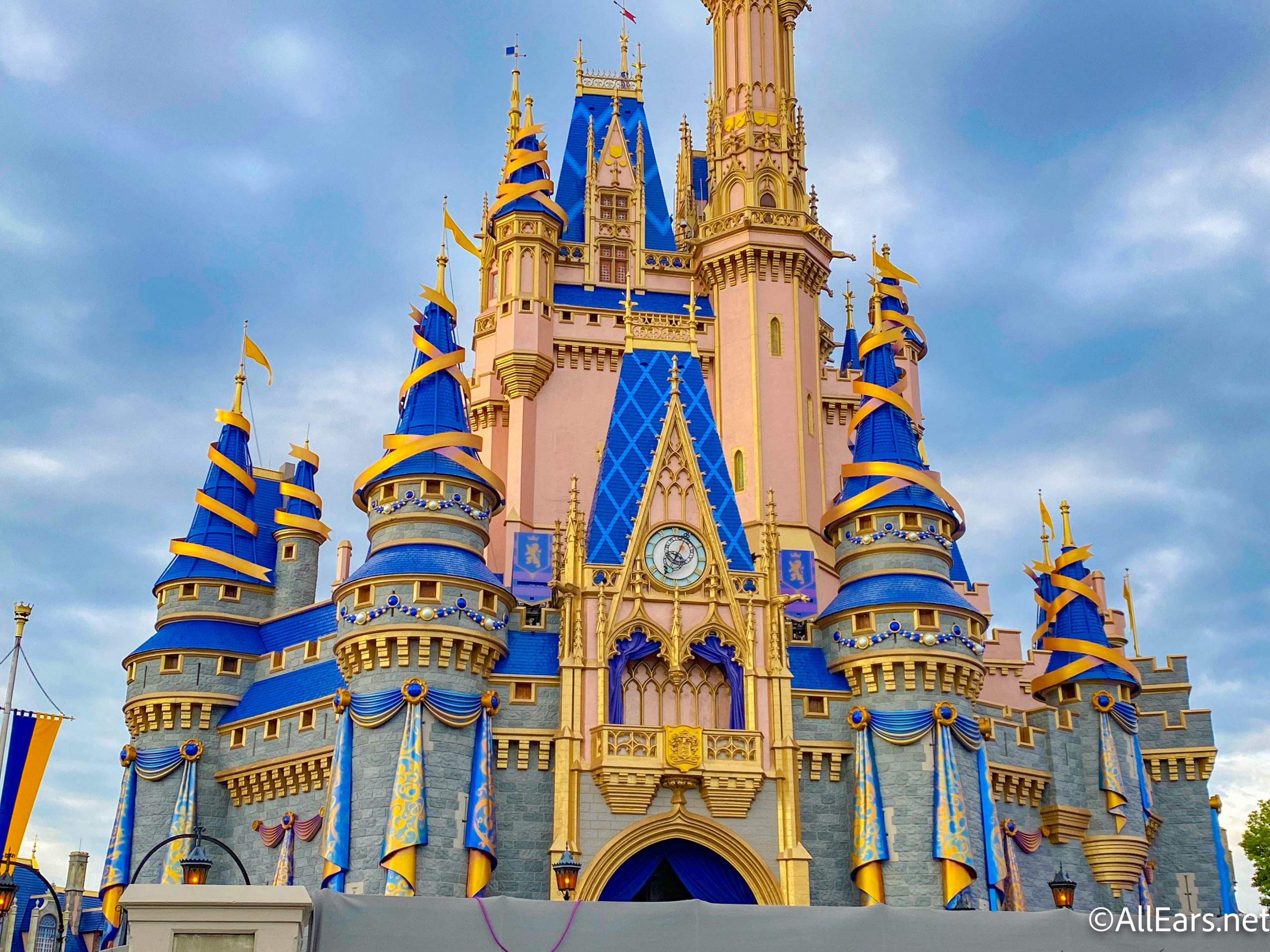 If you can relate, you might want to start packing your bags. We spotted a Disney-themed house that you're going to want to move into ASAP!
You can be the proud owner of a 4-bedroom, 5-bathroom house in Yorba Linda, California, which is only about 25 minutes away from Disneyland Resort. And, the entire house is Disney-themed, so it can feel like you're in your own mini amusement park!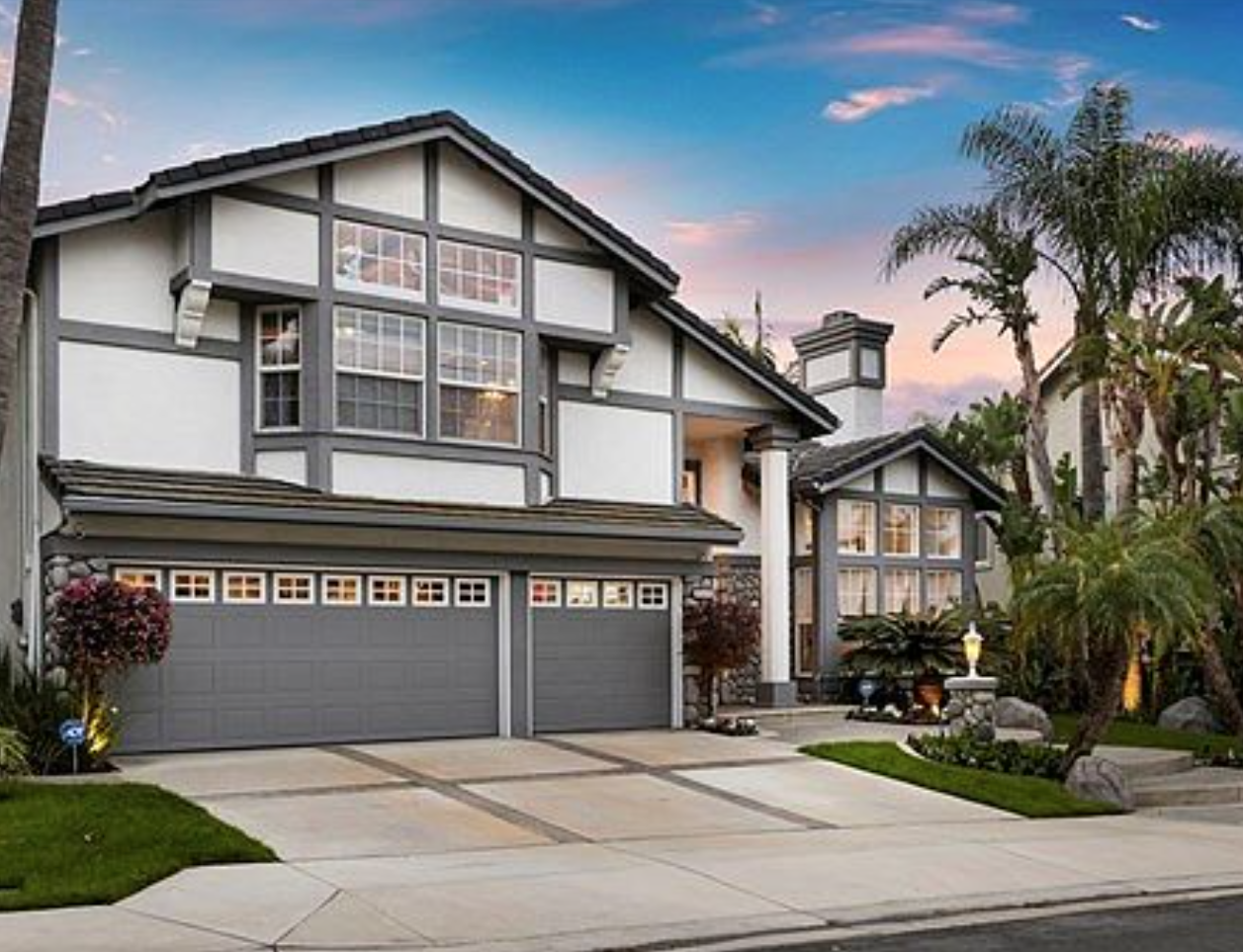 The backyard has a lovely pool, complete with a fire pit and a jacuzzi…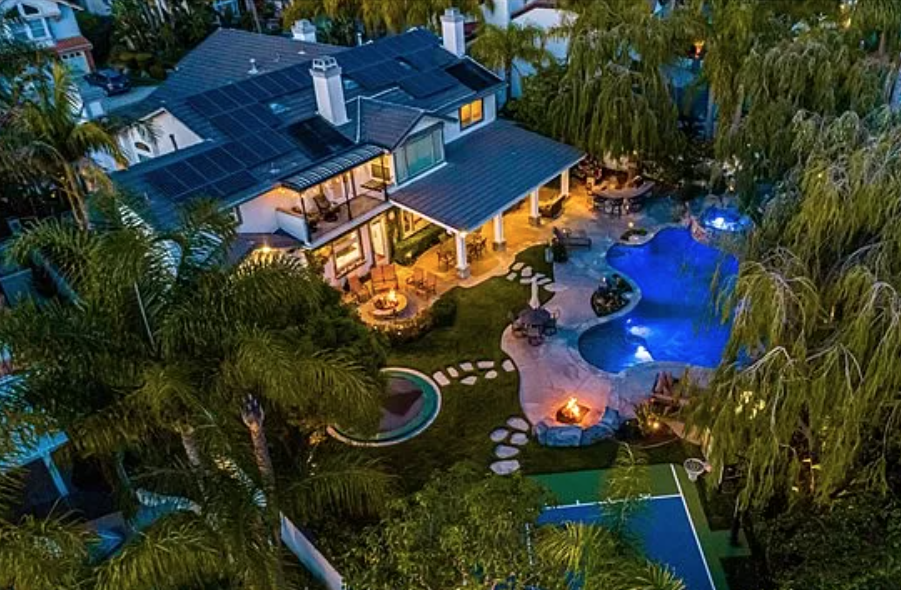 …as well as a built-in trampoline and basketball court.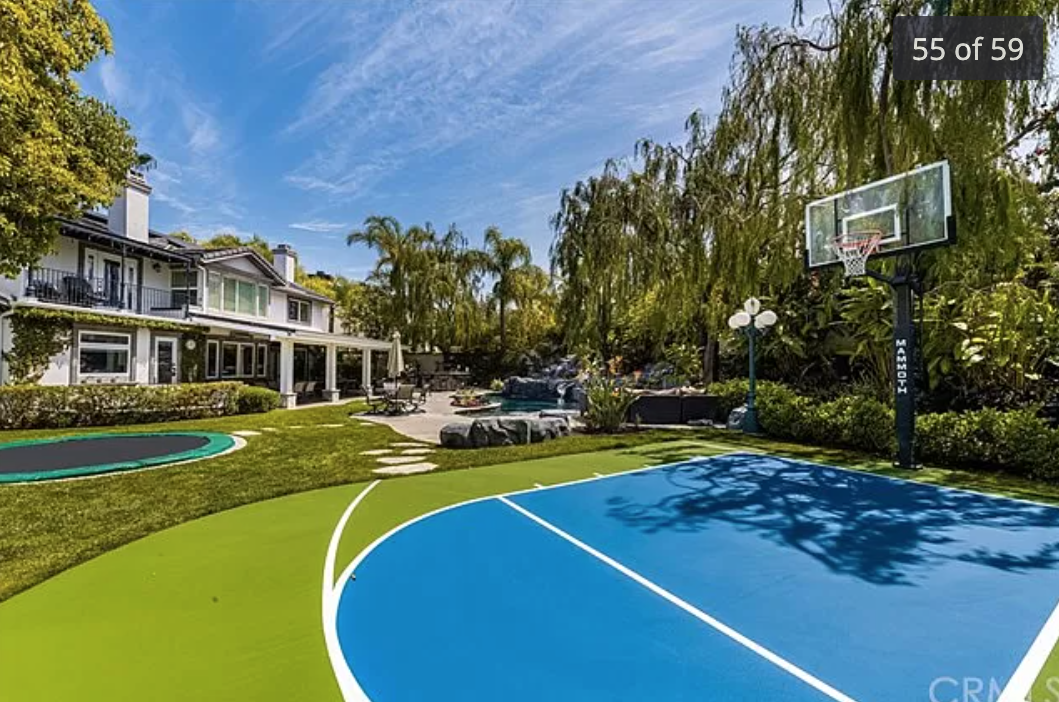 When you enter the house, a staircase leads you to the second floor with SO. MANY. posters of Disney attractions, films, and more covering the walls.
The living room has a fireplace and more Disney memorabilia, including Mr. Toad's car?!
There are multiple dining areas throughout the house, including one right in between the kitchen and living room. This area certainly isn't lacking in Disney theming either, just look at that massive Frontierland poster.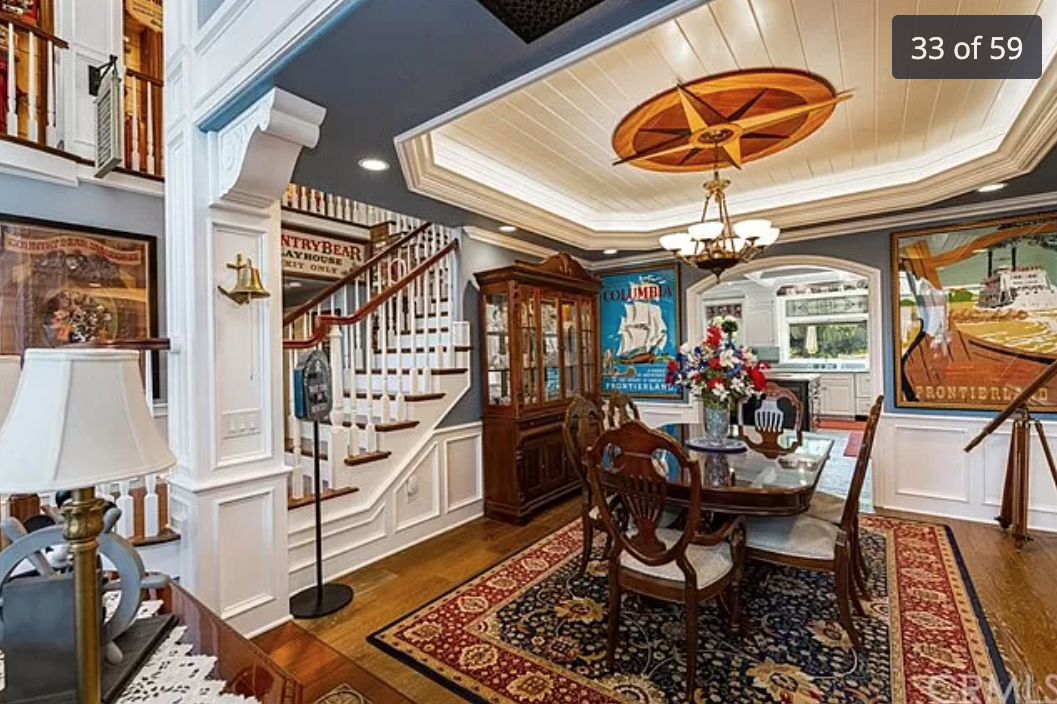 The brick tunnel leading into the next room has nods to the Haunted Mansion…
…while the seating area has a Disneyland railroad sign on display. Really, this entire room is filled with nods to the classic railroad.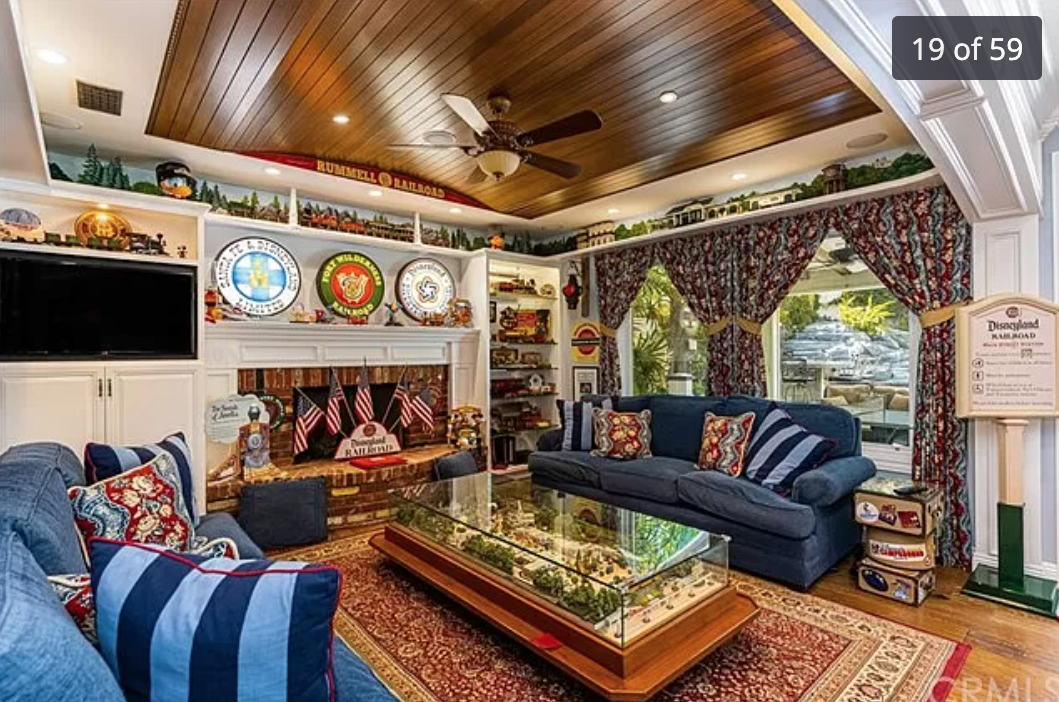 The kitchen even has a few Disney touches with figurines, clocks, and other themed accessories.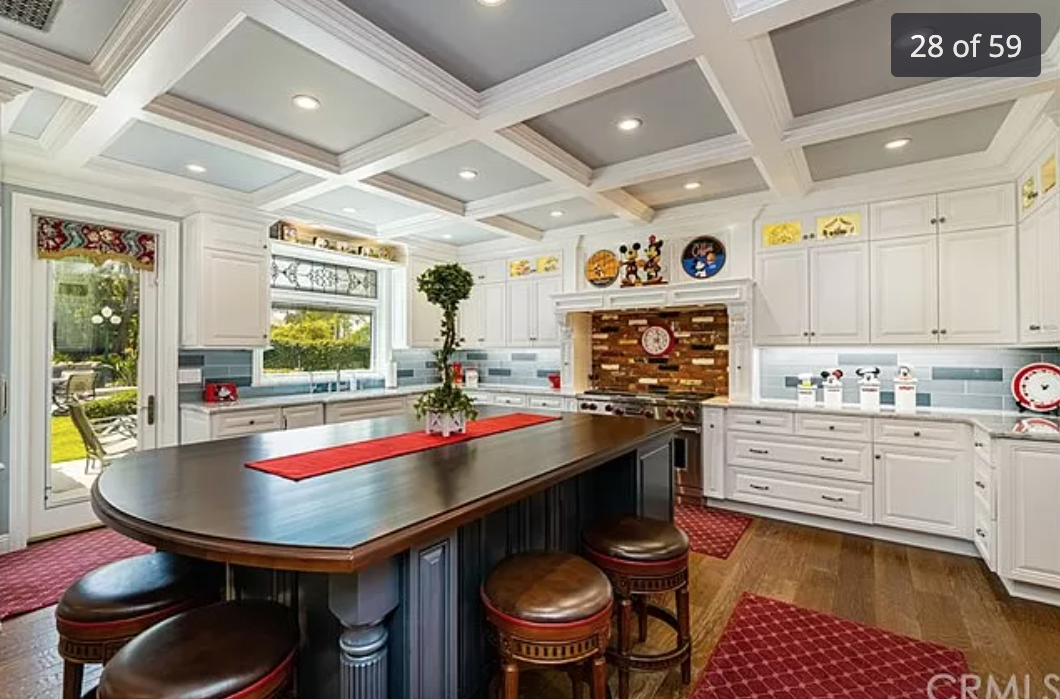 But, what's that right there? The Main Street Cinema looks fancy on the outside…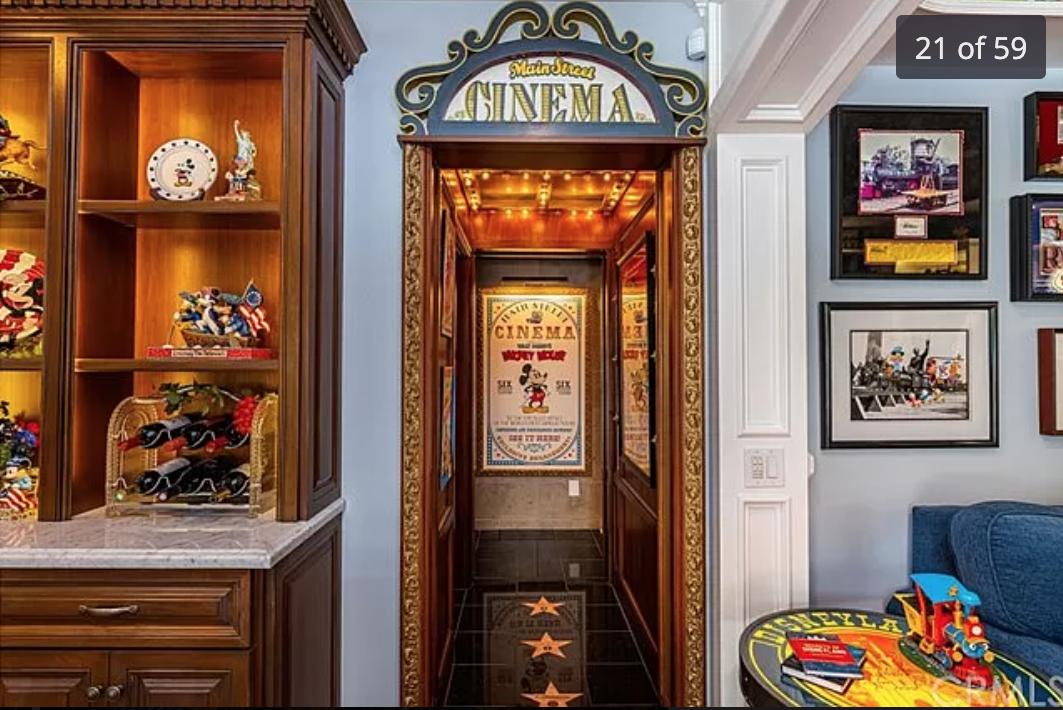 …and leads to a MASSIVE home theater on the inside with movie posters, a giant screen, and more. How cool!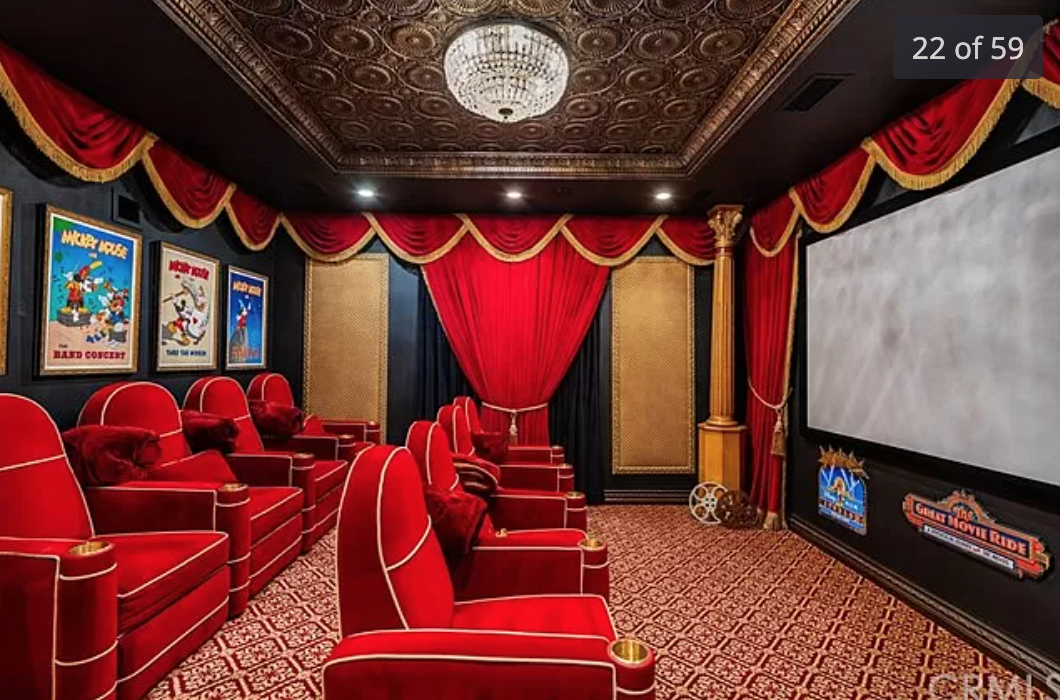 There's even a lovely home office…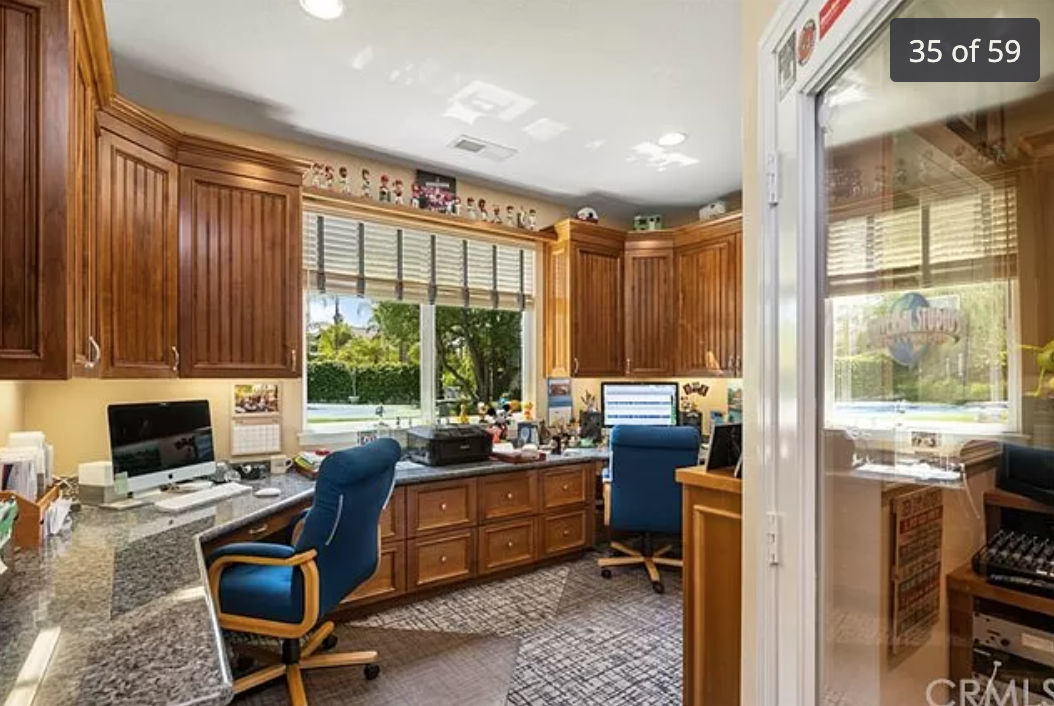 …recording studio (!!!)…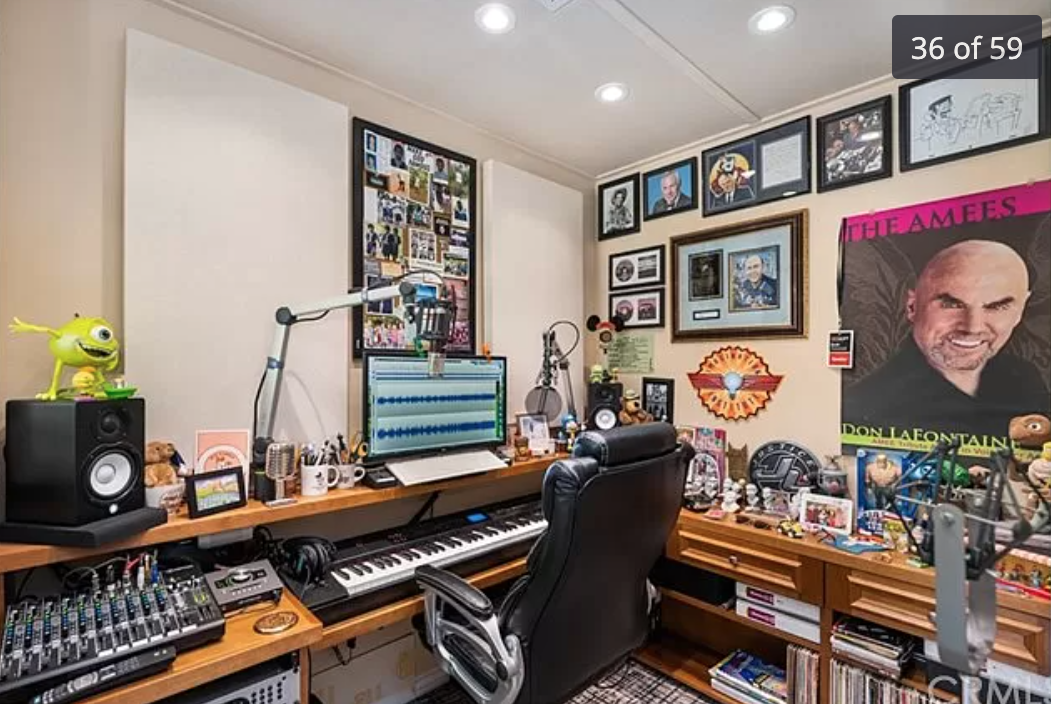 …and hangout area for all your friends and family members, so they can kick back and relax. There is so much to look at in this room, from a Frontierland sign, steering wheel from Pirates in the Caribbean, and is that a gondola from the Skyway?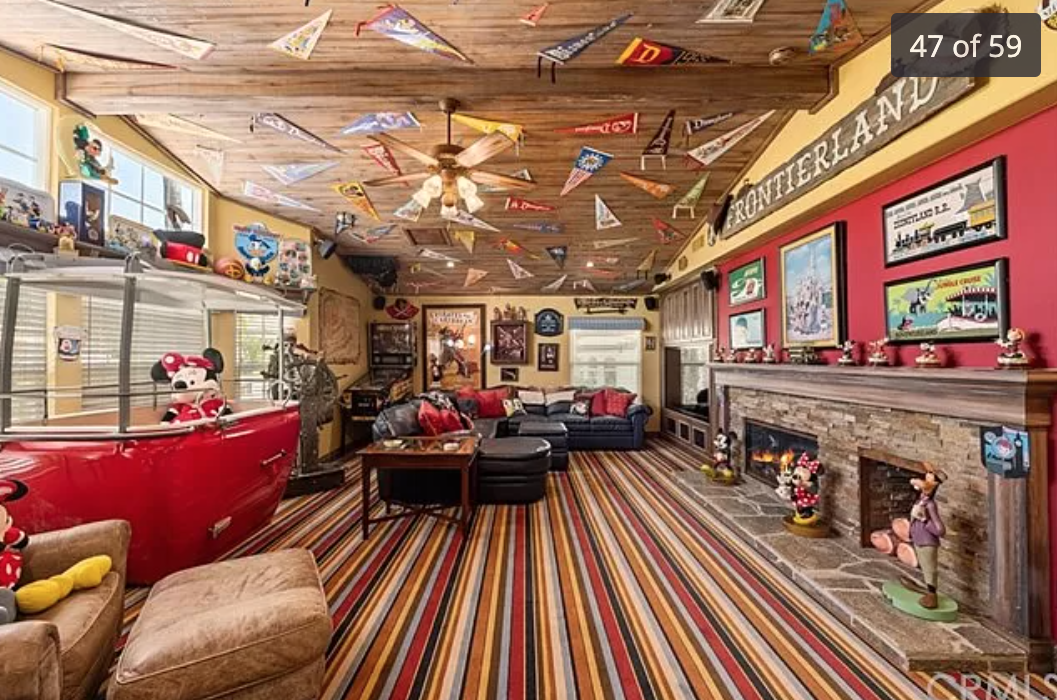 There are huge and gorgeous bedrooms that are Disneyland-themed.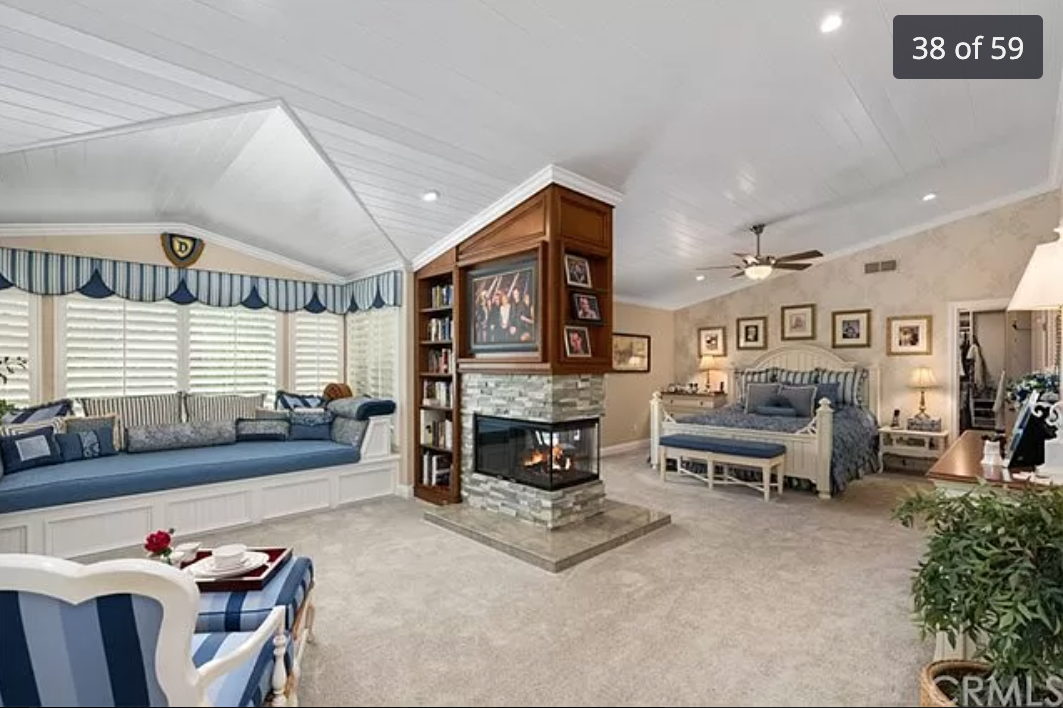 The kids' rooms are also decked out from head to toe in Tomorrowland decor. We can't get over Mickey in a rocketship.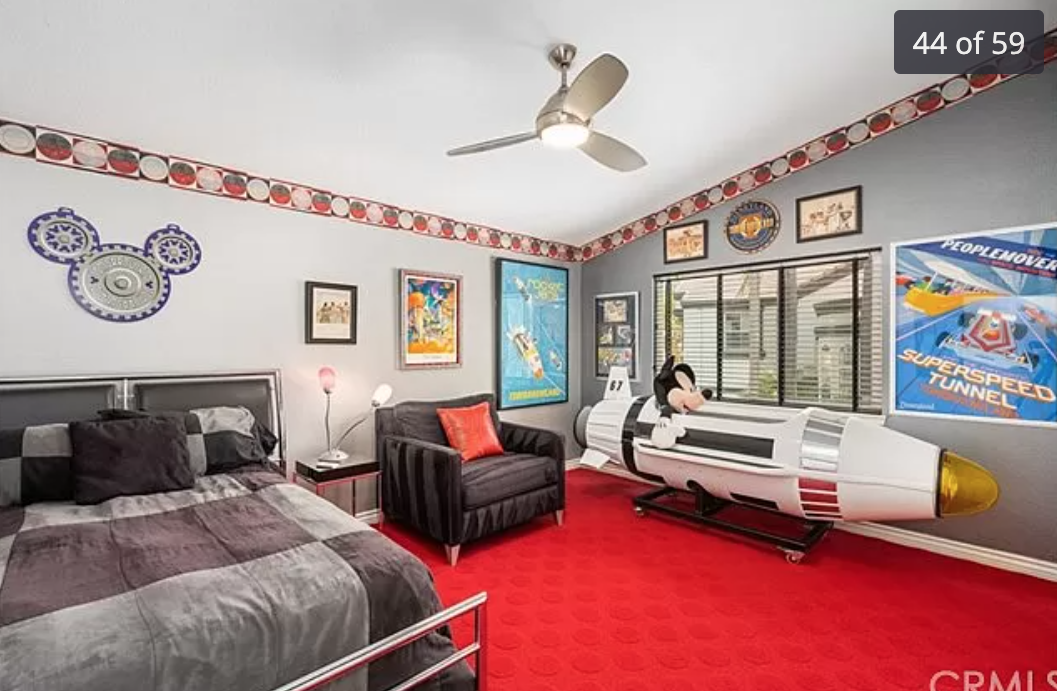 The master bathroom has both a bathtub and shower…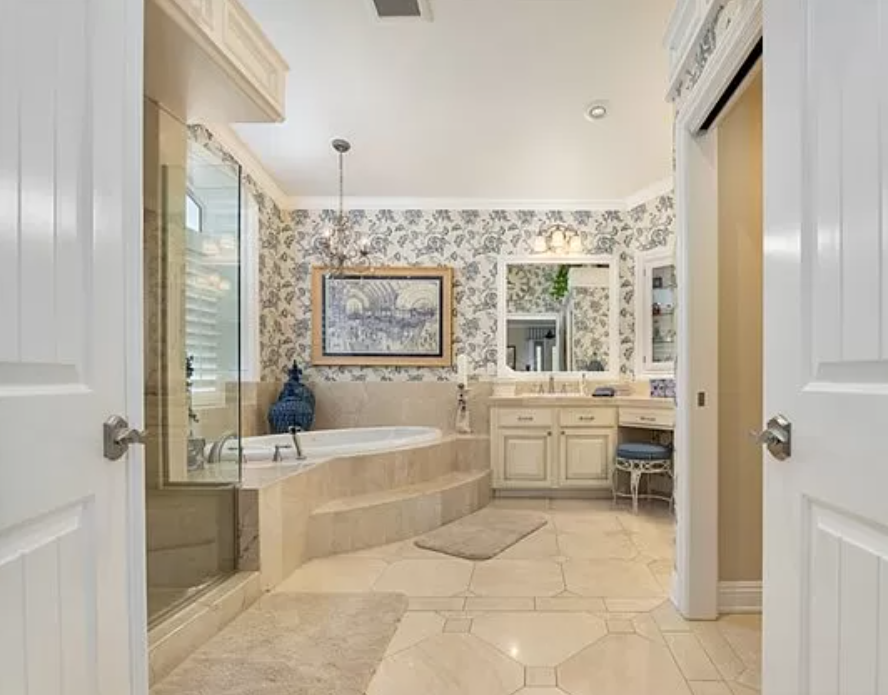 …and a large vanity with mirrors on either side of the sinks.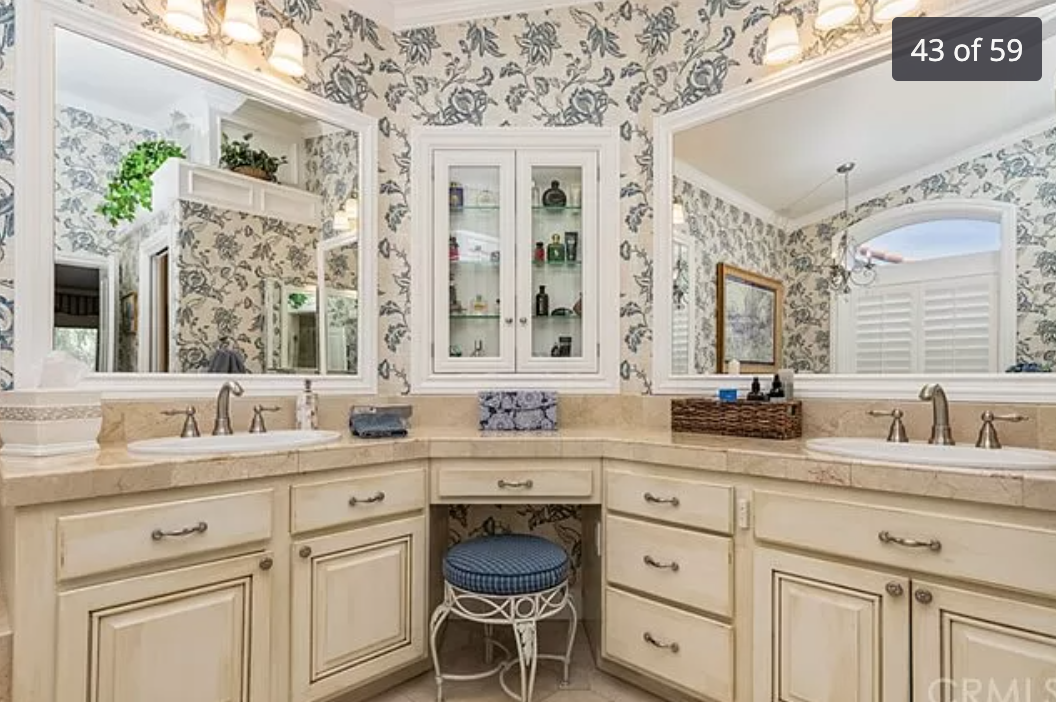 There's a Donald Duck bathroom!!
AND, an Enchanted Tiki Room bathroom! We're basically transported.
And, you can move in for a cool $2 million! But, if we could keep some of that AWESOME Disney memorabilia and merchandise, it might just be worth that price tag. 😉 Stay tuned to AllEars for the latest Disney entertainment and news!
Have you ever decked out your house in Disney items? Let us know in the comments below!