If you're a fan of Disney collectibles, you know that some of the coolest Disney items can cost you a pretty penny!
In the past, we've seen Baby Yoda in a life-sized floating pram sell for over $3,000 and Disney jewelry can really run the gamut, with some jewelry costing up to $14,000. And, all of these aren't even the real collectibles or jewelry from the Disney movies. So, maybe you've thought — just how much would it cost to buy the jewelry worn by the Disney characters in the movie? Spoiler — it's a lot!
The jewelry brand, Taylor & Hart, recently put their skills to the test and appraised some well-known Disney jewelry items straight from the movies! And, it turns out, Disney characters can afford some pretty expensive items!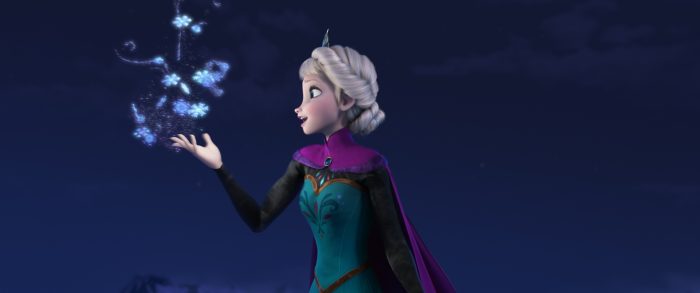 First up is Queen Elsa's Crown! According to the experts, the crown itself would be made with 18-carat yellow gold and feature a light blue sapphire in the middle. And, that simplistic crown would cost a whopping $104,255!
Another Disney princess has some fancy taste, but not quite as fancy as Elsa. Fans of Disney's Aladdin might recognize the hefty piece of jewelry that Jasmine wore in the live-action remake of the movie.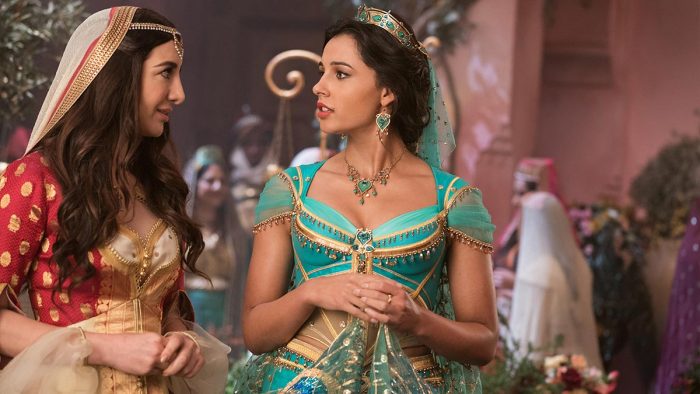 Well, the turquoise jewels and 18-carat yellow gold necklace is on the costly side as well. Turns out that Jasmine was walking around with a necklace worth $25,000!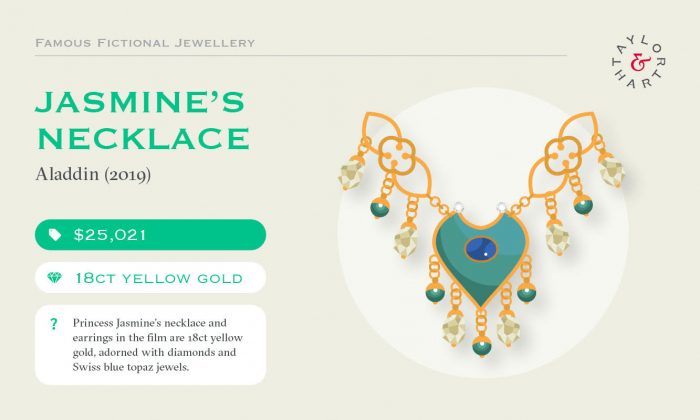 Taylor & Hart even appraised some jewelry items from Star Wars and took a close look at Princess Leia's Ring from Star Wars: The Last Jedi.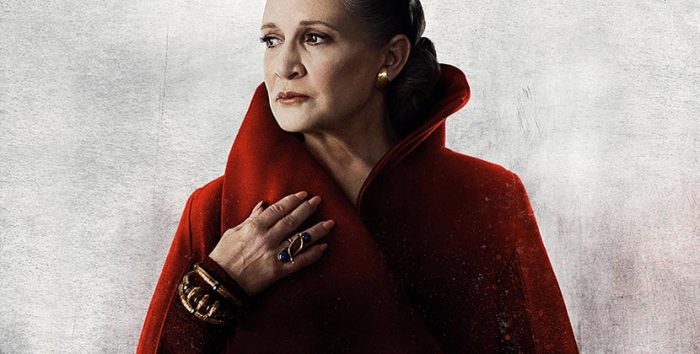 Featuring two sapphires, the ring would cost almost $3,300 if it were on sale today. Could you imagine what that would be in credits!?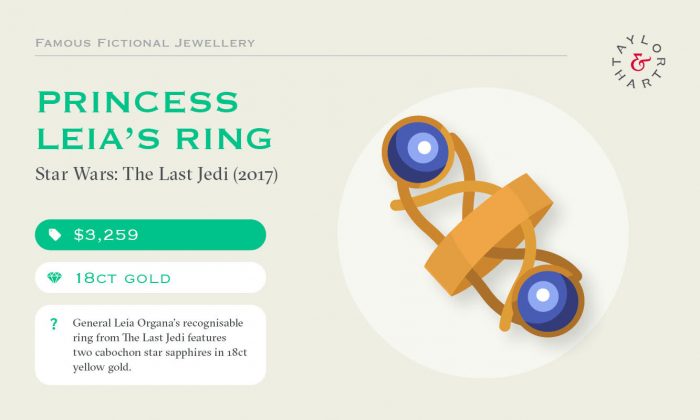 Fans of the Disney+ show, WandaVision will recognize this next jewelry piece — it is the S.W.O.R.D. Necklace that was worn by Monica Rambeau when she enters the "anomaly" and is cast as Geraldine in Wanda's sit-com world.
We're pretty sure that Monica didn't shop for this piece in the store, but if she did, it would have cost her $900.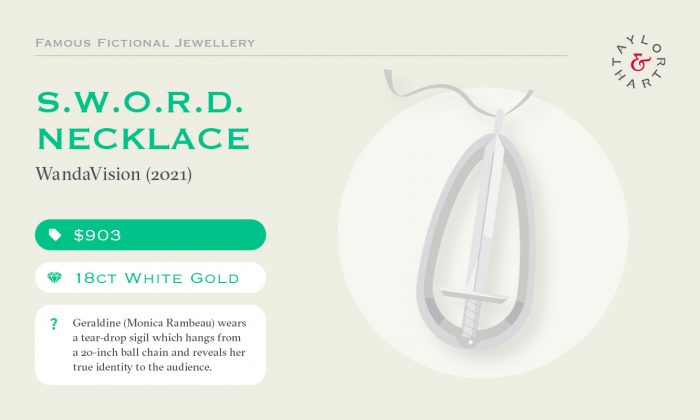 And, the most expensive Disney jewelry on the fictional market? The Infinity Gauntlet from Avengers: Infinity War. Turns out that it costs more than just the lives of half the population to get your hands on the gauntlet.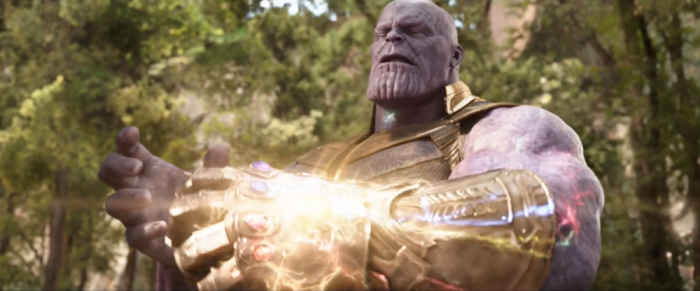 The jewelry experts appraised the accessory at $24.3 MILLION! Thanos could have just traded the gauntlet in for cash and gone to a remote island if he wanted to escape all the people!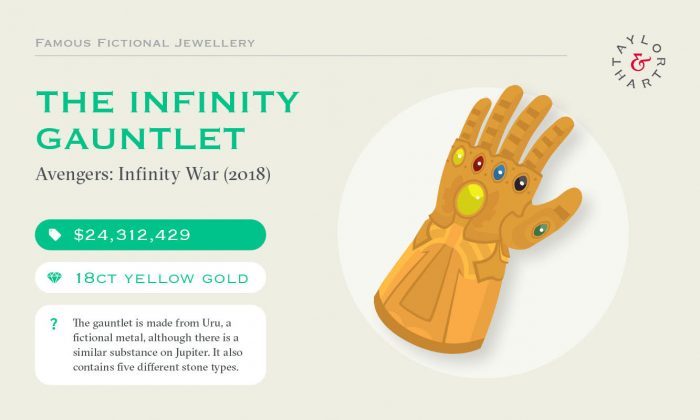 So, would you be willing to pay for these Disney collectible items? It would be pretty cool if we could try on some of the jewelry worn by some fan-favorite Disney characters. But, until that becomes a reality, we'll just keep dreaming — and aggressively saving our money in case these ever become real!
Join the AllEars.net Newsletter to stay on top of ALL the breaking Disney News! You'll also get access to AllEars tips, reviews, trivia, and MORE! Click here to Subscribe!

Do you own any Disney jewelry? Let us know in the comments!