We're back with another round of Disney World menu updates, including LOTS of restaurant reopening!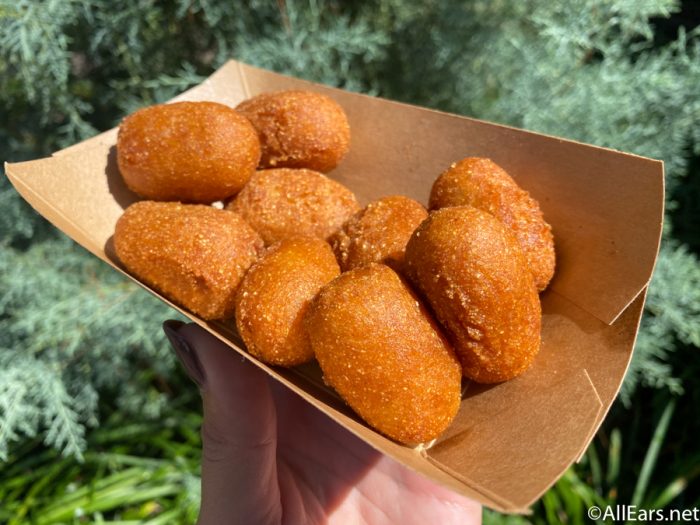 Check out all of the latest Disney menu updates here!
Menu Updates 2/8/2021
Magic Kingdom
Lunching Pad
Now closed Monday to Thursday
Westward Ho
Now closed Monday to Thursday
Tomorrowland Terrace
Now closed Monday to Thursday
Disney's Animal Kingdom
Anandapur Ice Cream Truck
ADDED! Valentine's Day: Strawberry Soft-Serve Waffle Cone
Flame Tree BBQ
REMOVED! Cotton Top Tamarin Cupcake
Restaurantosaurus
REMOVED! Cotton Top Tamarin Cupcake
Disney Springs
Gideon's Bakehouse
ADDED! February Special Eternal Flame Cookie and Eternal Flame Double Frosted Cake
Homecomin'
ADDED! Valentines item: HFK Dessert Sampler
Rainforest Café
ADDED! Valentines 3-Course Dinner
Erin McKenna's
ADDED! Valentines Cupcakes
Paradiso 37
ADDED! Valentines 3 Course Culinary Experience
Sprinkles
ADDED! Black History Month Cupcakes: Amanda Gorman Cupcake (2/1-2/10), Naomi Osaka Cupcake (2/15-2/21), and Zendaya Cupcake (2/22-2/28)
Amorette's Patisserie
ADDED! "Celebrate Soulfully" Petit Cake and Tiana Petit Cake
Everglazed
ADDED! February Special Thin-Mint Cookie Donut, Purple Reign Iced Chai Latte, Strawberry Jelly Deluxe Donut, Iced Chai Strawberry Tea
Yesake
ADDED! Three Fresh Bowls: Yesake's Favorite, Tofu Power Bowl and Ahi Tuna Poke
Vivoli il Gelato
REMOVED! Build Your Own Sundae
Downtown Disney
Ballast Point
Award Wieners
Carthay Circle Lounge
Smokejumpers
Black Tap
ADDED! Valentines Red Velvet Cake Batter Classic Shake
Salt and Straw
ADDED! Flavors Celebrating 10 Year Anniversary (Avail 2/5-3/13): Saltec Caramel Cupcake, Cinnatopia Cinnamon Bun, Strawberry Tres Leches, Brown Ale & Bacon, and Lemon Cheesecake Crumble (vegan)
Jazz Kitchen
We update our Disney World menus very frequently, but if you're looking for the most recent changes there's an easy way to do just that. Click on "Click here to view recent changes" under the Last Updated date on the menu page and there you'll find the latest changes made to the page.
And don't forget, you can always read what others think of these Disney restaurants, or leave your own reviews in our Rate and Review section here.