Disney Springs has been getting lots of exciting new spots recently with the openings of Gideon's Bakehouse and Everglazed Donuts and Cold Brew!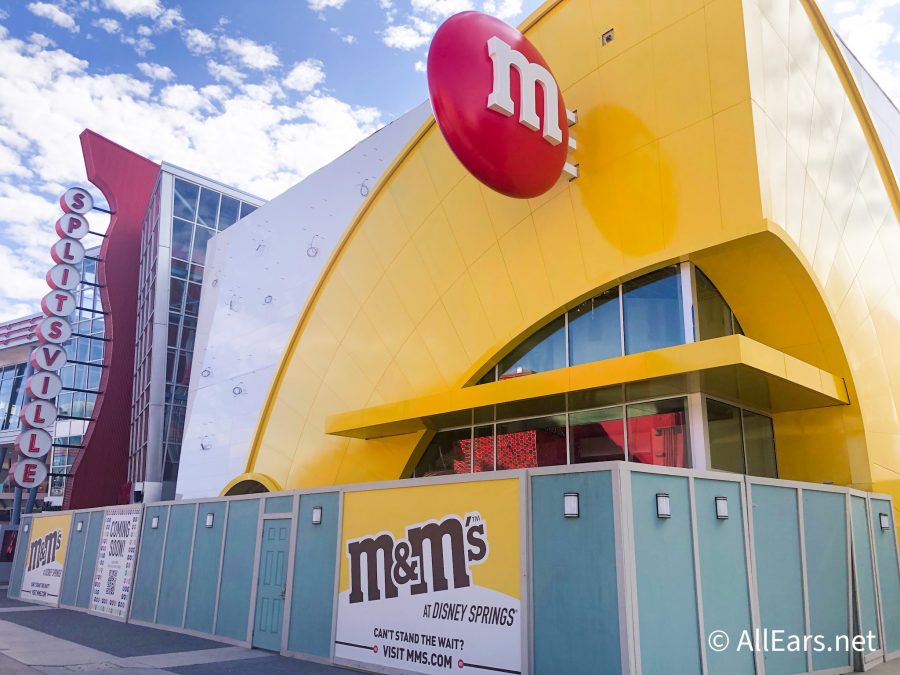 And, we've been keeping our eyes on the bright yellow exterior and giant red M&M that have appeared outside the upcoming M&M Store next to Splitsville.
Similar to the huge store in New York City, the M&M Store will show off a wall filled with various flavored M&Ms and themed merchandise available to guests. Now, Disney has also revealed the new Mickey and Minnie M&M designs and packaging that will be exclusively sold in Disney Springs!
The Mickey version will be made with yellow, red, and black M&Ms to go along with Mickey's iconic outfit with a little Mickey head on one side. On the other hand, the Minnie version will feature a black, white, and red color scheme with a Minnie head and bow on the back. Specialty Mickey and Minnie packaging will also available to guests too!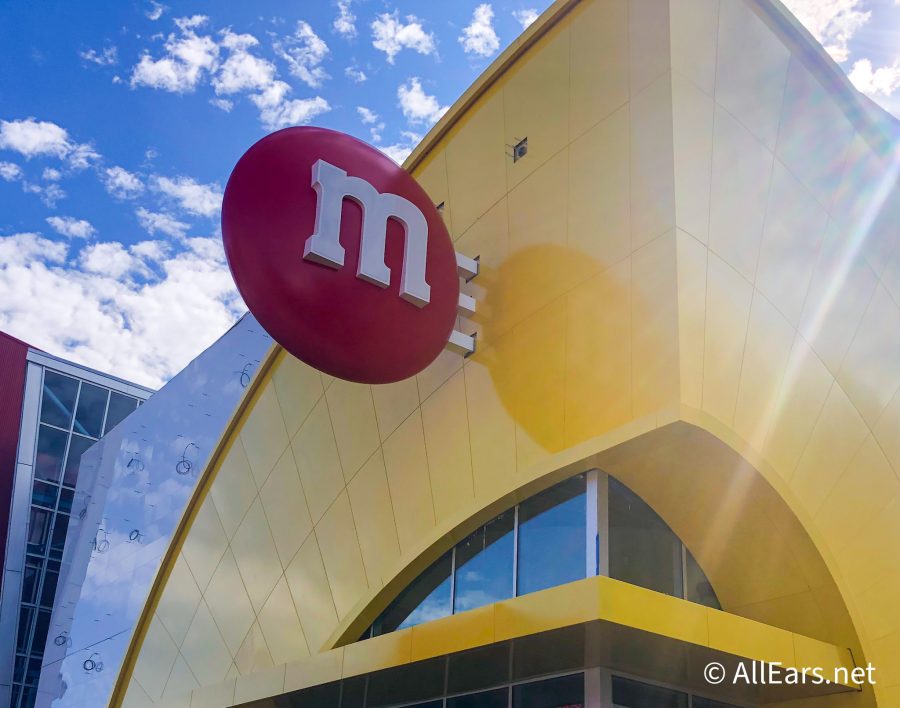 We're getting so close to the grand opening of the M&M Store! And, when it debuts, we'll be sure to give you a full look inside the newest Disney Springs location!
Are you looking forward to the debut of the M&M Store in Disney Springs? Let us know in the comments below!