Although you might head to shopDisney to pick up a new pair of Minnie Ears, a spirit jersey, or even toys for your little ones, it's also home to SO MUCH exclusive merchandise!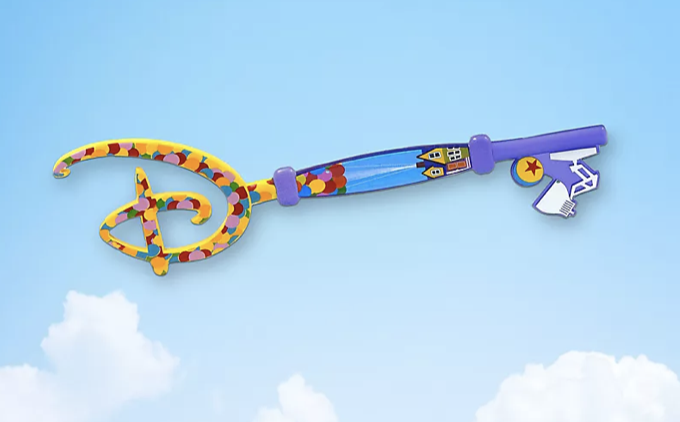 From limited edition releases to items that sell out quicker than you can say "Disney," you can take home unique souvenirs that show off your love for different movies, characters, and more! And, we are particularly fans of the themed Imagination Keys that shopDisney releases online for guests of all ages to enjoy!
While the trend originally started as a Disney Store exclusive, it has expanded onto the shopDisney website so more guests have opportunities to grab the Imagination Keys. And, we've got a first look at all the keys and pins you'll be able to find throughout the year!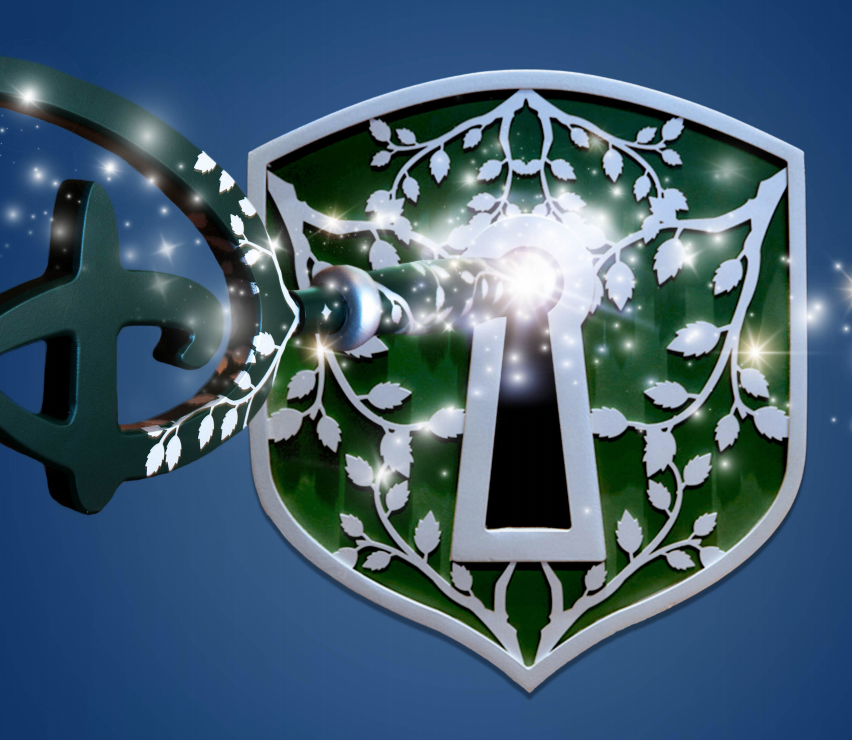 While we've already recently gotten a look at the Up Imagination Key, there are 6 more new keys slated for release this year. Guests will be able to pick up The Aristocats Love Series Key, Bambi Love Series Key, Dumbo Love Series Key, Lady and the Tramp Love Series Key, The Lion King Love Series Key, and a Mystery Love Series Key.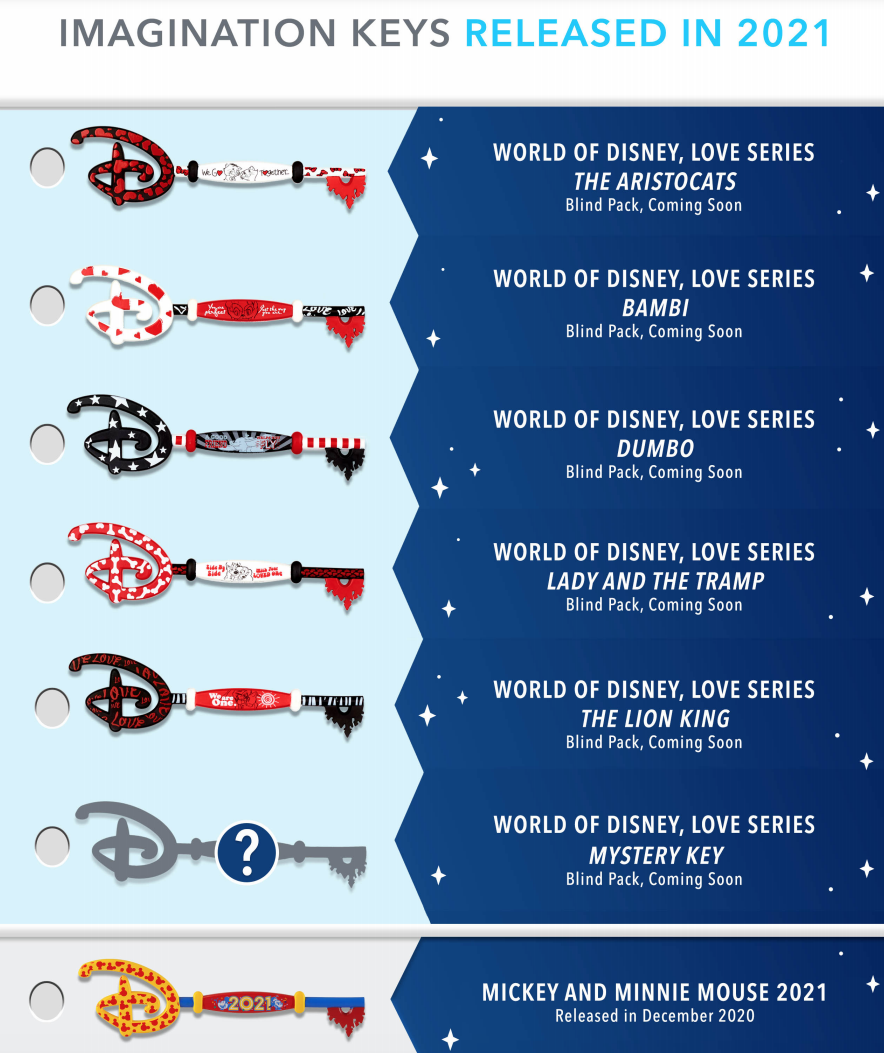 Since the keys are usually released with pins as well, January and February are about to bring a whole lot of accessories for your lanyards! In January, you'll be able to purchase the Disney Store Key and Lock Pin, Minnie Mouse Mystery Collectible Key Pin, Tigger Mystery Collectible Key Pin, Toy Story 4 Mystery Collectible Key Pin, Mickey Mouse Mystery Collectible Key Pin, Star Wars, Mystery Collectible Key Pin, and Donald Duck Mystery Collectible Key Pin.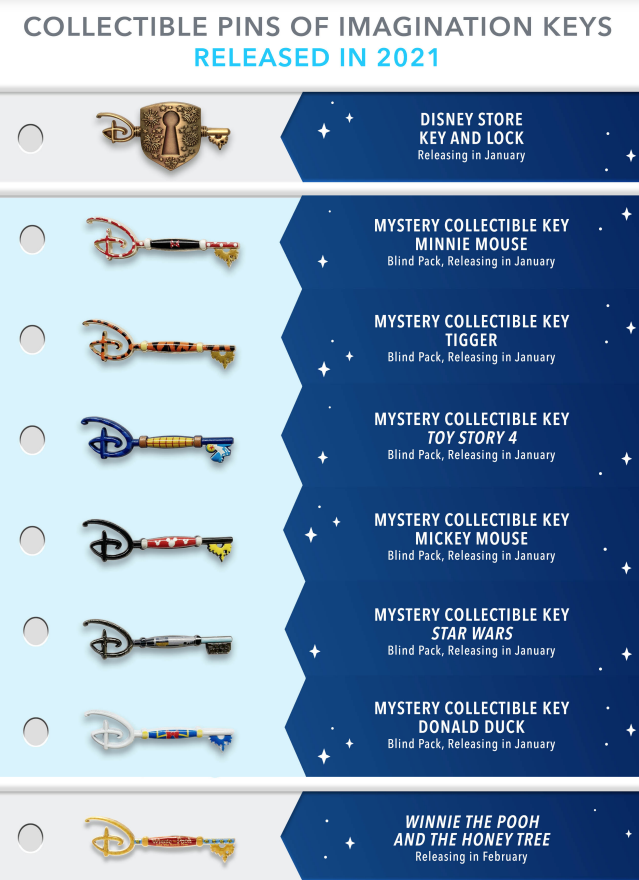 But, in February, you'll find the Winnie the Pooh and the Honey Tree Key Pin so you can rep your favorite fluffy friend! As Disney releases debut dates for the keys and additional key series coming soon, we'll be sure to give you a look at them all.
What Imagination Key are you looking forward to picking up the most? Let us know in the comments below!