If you know us, you know that snacks are one of our favorite things about visiting Walt Disney World!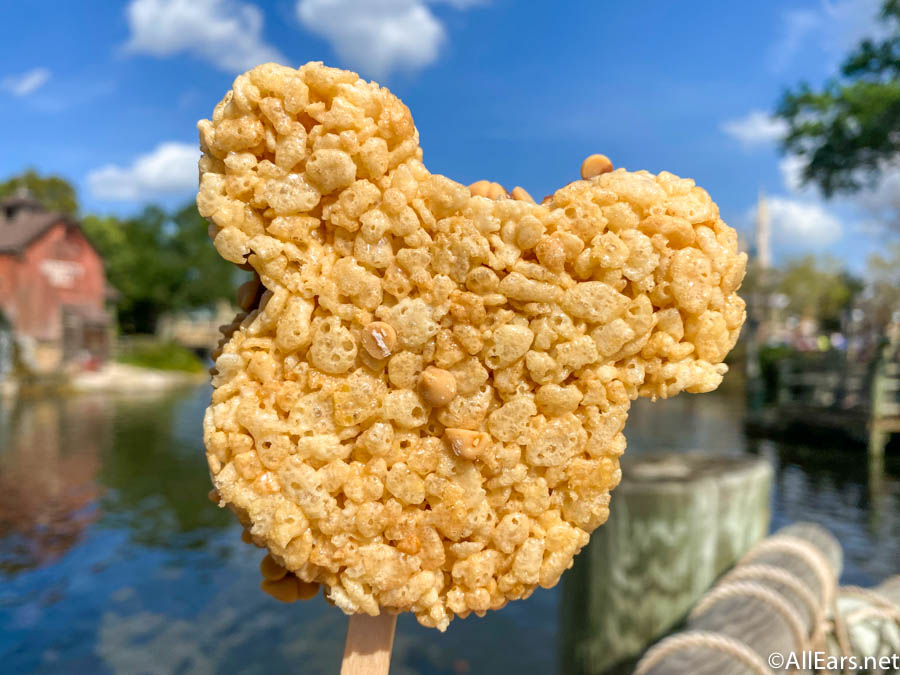 From churros to ice cream cones and from specialty beverages to Dole Whip, there are so many delicious treats to consume!
And while we've loved getting to indulge in most of our faves since the Disney World theme parks have reopened, there are still a few missing! Whether it be the locations haven't opened yet, or the items were lost with condensed menus, we'd be lying if we said we didn't miss these bites!
These are Our Favorite Snacks That are Still Missing from Disney World
1. Corn Dog Nuggets
Casey's Corner still hasn't reopened on Main Street at Magic Kingdom, which means we still haven't been reunited with our beloved corn dog nuggets!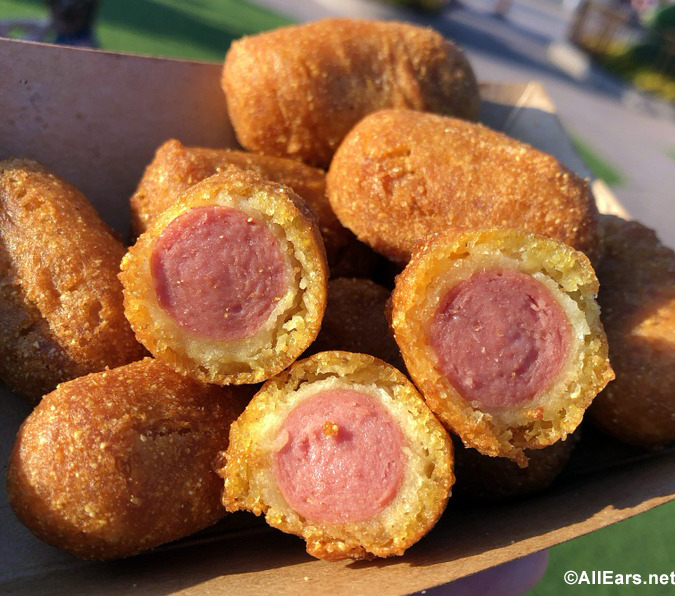 We know they've got corn dog nugs at Westward Ho on the weekends, but they just aren't the same. (Even though, actually, they might literally be the same recipe.)
There's just something about grabbing them from Casey's, along with a side of cheese sauce for dunking, and sitting on Main Street with a Castle view and the pianist providing the score. They just taste better — or is that just us?
2. Kat Saka's Outpost Mix
I literally might be alone in this one, but I am yearning for the space popcorn found only in Galaxy's Edge!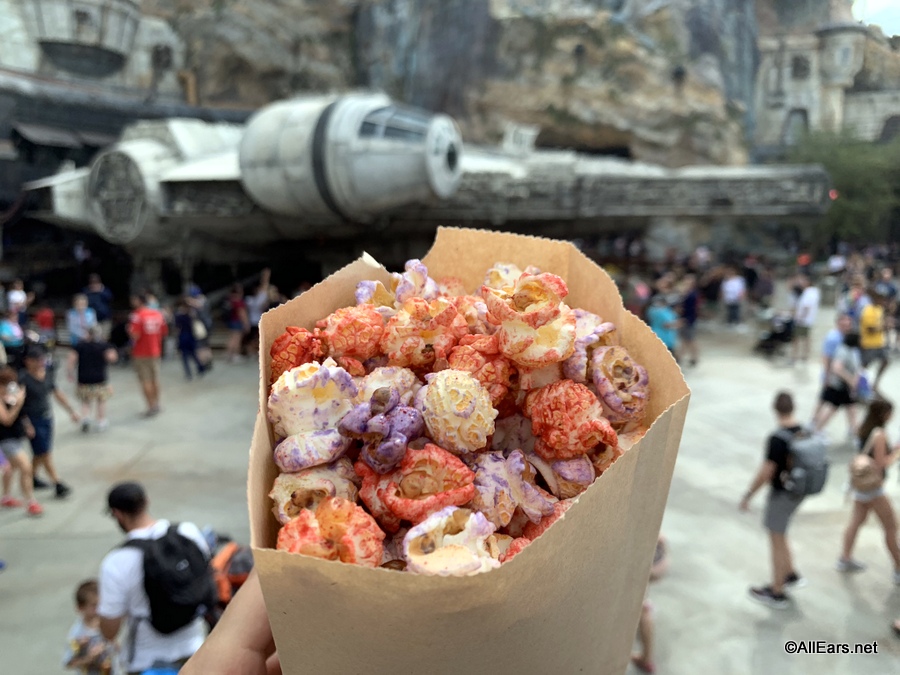 This exclusive snack is found in Black Spire Outpost at Kat Saka's Kettle and is a mixture of blueberry lemon pound cake kernels and chili lime kernels. It creates a sweet and spicy blend that hugely reminds me of Twix with a kick.
While Kat Saka's hasn't reopened yet, as they are using the space for queue markers in the marketplace, couldn't they sell it somewhere else in Batuu?
I JUST LOVE IT SO MUCH…to the point where most of our team makes fun of me. To be fair, it's a very "black licorice" snack — you tend to love it or hate it. Where do you stand?
3. Ohana Noodles
'Ohana still hasn't opened — and won't for some time with the Polynesian refurbishment. However, the Tambu Lounge next door HAS reopened — but is missing its best-kept (not really) secret.
Typically, after 4PM, those in-the-know can order a few items a la carte from the 'Ohana menu: the iconic wings, bread pudding, and teriyaki noodles.
It was a delicious snack, as some would argue the sides are the best part of 'Ohana. But until Ohana reopens we don't see these goodies coming back anytime soon. Sad face emoji.
4. Prime Rib Sliders
Another favorite lounge of ours is the Crew's Cup, located at the Yacht Club. This under-the-radar spot shares a kitchen with the signature Yachtsman Steakhouse, so you know the eating is good.
And the FIRST thing we will be ordering when they reopen are the Prime Rib Sliders. These buttery, yeasted onion rolls are piled with tender prime rib, and served with horseradish and au jus. They are so mouth-wateringly delicious — and an easy walk from EPCOT.
5. The Entire Trader Sam's Menu
Some might say delicious signature island drinks do not count as snacks. We are not some people.
Trader Sam's Grog Grotto at the Polynesian is a fan favorite! From the theming to cocktails, it's an EXPERIENCE inspired by the beloved Jungle Cruise. Some cocktails are made for multiple drinkers and are served with giant straws, others trigger interactions with the room itself, and one is even on fire.
We miss Trader Sam's greatly — and so do you! We know it won't be reopening soon, but when it does, we'll be there READY to enjoy an Uh-oa!
What snack are you still missing from Walt Disney World? Let us know in the comments!
Join the AllEars.net Newsletter to stay on top of ALL the breaking Disney News! You'll also get access to AllEars tips, reviews, trivia, and MORE! Click here to Subscribe!