It's beginning to look like Christmas all around Disney World as holiday treats and merchandise flurry into the parks and resorts!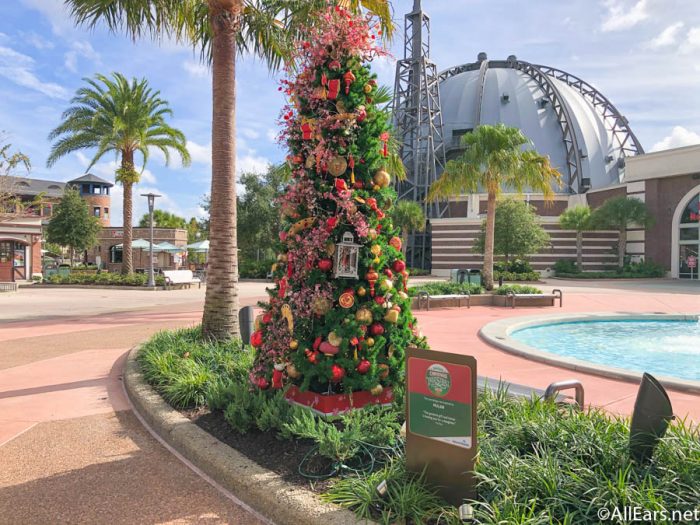 And, Disney Springs is especially getting the holiday treatment with the arrival of Jock Lindsey's Holiday Bar, the Christmas Tree Trail, and SNOAP (😍). While you can admire all of the decorations and get your Christmas shopping done during your visit, there's also a sweet surprise hiding on the concession carts!
The Peppermint Bottle Topper seems like the most festive way to drink your hot chocolate or spiced wine this season! While we've previously seen this topper with just the red, it is now decorated with green swirls that have us craving peppermints.
The bottle topper is $6.50, but it must be purchased with a bottled drink. The topper does light up (even though it was a bit hard to see during the day)!
You can find the Peppermint Bottle Topper at concession carts around Disney Springs, like the cart near Cirque du Soleil. But, be prepared, friends! There's bound to be some longer lines as guests snag this holiday item in Disney World.
As we continue to explore the shopping and dining district throughout the holiday season, we'll give you a look at all the treats you can find in Disney Springs!
Have you returned to Disney World for the start of the holidays yet? Let us know in the comments below!