Hey. It's Molly.
Did you expect a more excited greeting? I'm sorry. I would've loved to have given you one, but I still haven't recovered from Infinity War. No idea what I'm talking about? I'm watching the Marvel movies for the first time (12 years late), and I just had my heart ripped open with the end of Infinity War.
I am jonesing to get to Endgame, to hopefully bring back my precious angels Peter, T'Challa, Groot, Sam, Bucky and everyone else. And even though I literally could just click on it and start it RIGHT NOW on Disney+, I must finish my task of watching every movie in order. Which means…it's time to see Ant-Man again!
I did wonder where the heck he was in Infinity War, so I'm sure this movie give me some explanation. The last Ant-Man wasn't my favorite, but I really enjoy the character (duh, Paul Rudd), so I'm hoping this one is better than the first! And that Scott Lang makes me laugh so I can feel something again.
67 Thoughts I Had Watching Ant-Man and the Wasp for the First Time
1. Starting it all off with weird CGI Michael Douglas, huh? But now we also have CGI Michelle Pfeiffer.
2. Is Mom gonna come back cause Paul Rudd did? This loosely reminds me of Big Hero 6.
3. Paul Rudd isn't a regular dad, he's a cool dad.
4. "World's Greatest Grandma" LOL THAT GOT ME.
5. OK that slide through the house was DOPE. *googles how much 20 cardboard boxes cost and starts measuring our stairs*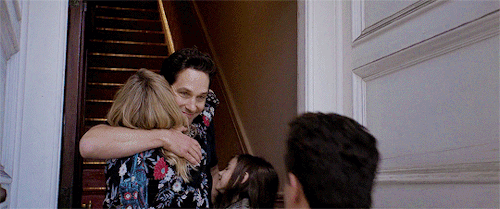 6. Loving the blended family group hug!!
7. I would be scared too if I looked in the mirror and was a CGI Michelle Pfeiffer.
8. It doesn't seem smart to drive such a tiny car on the road.
9. Imagine walking into a lab run by giant ants and NOT freaking out.
10. "I don't think you got the gist of the game." LOL
11. With that tiny building, all I can think about is this v. applicable Zoolander joke: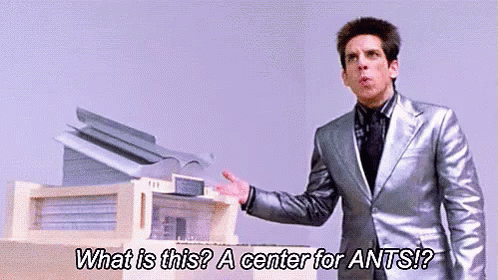 12. OOOOH who's watching? Is that Michelle Pfeiffer?
13. Well we do need a villain, and this guy has the hairline and bad attitude of a good one.
14. The graphics in the kitchen are really cool. Also, I assume this is what the Ratatouille ride will be like.
15. The Wasp is pretty dang legit.
16. Starting to think that might not be Michelle Pfeiffer. But also not convinced otherwise.
17. Baba Yaga. LOL. I do love Scott's besties.
18. S.H.I.E.L.D!!! Haven't heard that word in a few films.
19. Confirmed: not Michelle Pfeiffer.
20. Laurence Fishburne?! Famous people never stop appearing in these movies. Guess I'll never stop being shocked.
21.  Getting a weird vibe from him though.
22. LOL @ elementary school sized Paul Rudd.
23. I would also like String cheese and a juice box.
24. This Ava chick is stressing me out.
24. Was right to be concerned about Laurence Fishburne.
25. Good fake heart attack Michael Douglas!
26. Sonny Burch has a real Sam Rockwell from Iron Man 2 vibe.
27. LUIS IS THE BEST PART OF THESE.
28. Baba Yaba song. LOL.
29. Paul Rudd as Janet is VERY good. *slap claps for the writers*
30. Luis and I have very similar feelings about the dishwasher.
31. CASSIE YOU'RE THE BEST!!!!
32. I wonder what that guy was gonna do with the lab if he had successfully stolen it?
33. Scott helping Hank escape arrest, like Hank helped Scott escape in the first one: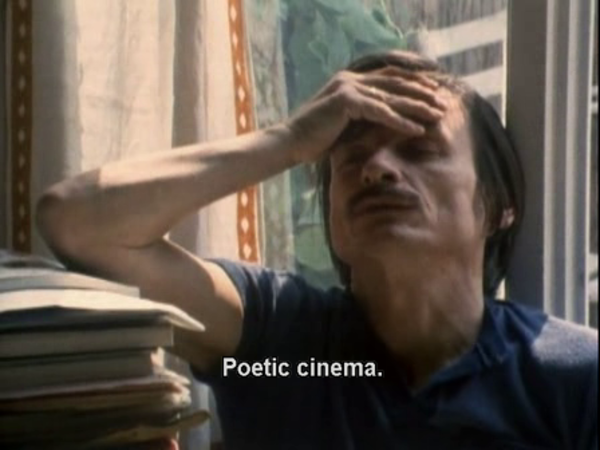 34. I'd like to take this time to reiterate: WHAT IS PAUL RUDD'S SKINCARE ROUTINE?! Moisturizer and angel's tears?
35. I can only assume the ants saw the school of fish from Finding Nemo and were like … oh we got this.
36. "That should be part of 2, okay 2A" LOL
37. Luis is such a treasure!! What an underrated sidekick.
38. Fishburne has the appropriate reaction to walking into a science lab with giant ants.
39. Also, I am glad to see he's not really a bad guy. I hope he doesn't go all the way bad in the next 45 minutes.
40. Ghost = demon Vanellope Von Schweetz.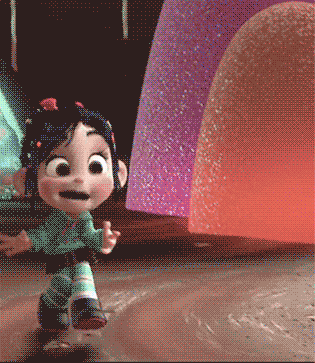 41. Rut-roh. I am really sick of the Southern guy with the aggressive hairline.
42. Why don't more people use walkie-talkies?
43. Is Michael Douglas on Body Wars?
44. STAN LEE!!!!!!!
45. LOL Imagine being taken out by a giant Hello Kitty PEZ.
46. It's very comical to me that they're all chasing a literal building. Not an infinity stone or weapon. A physical structure.
47. I love you Dr. Pym. LOL
48. AHAHAHAHA he just flicked the gun away from that guy.
49. It's a testament to how much I go to theme parks that when I saw the iconic Fisherman's Wharf sign, I assumed he was in Universal Studios.
50. IMAGINE going whale watching only to see a giant man emerge from the water. HAHAHAHA.
51. Non CGI Michelle Pfieffer!!!
52. "I'm just gonna go to sleep now for 5 minutes." – Scott, also me hitting the snooze button
53. I don't think we can count on Ghost really being down.
54. Michelle Pfieffer and Evangeline Lily really do look like they could be mother and daughter.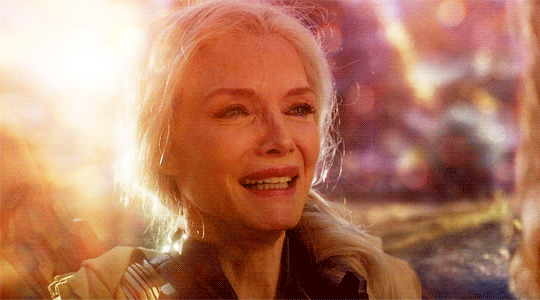 55. Yep, Ghost is back.
56. So she acquired super powers? I hope this means Ghost is gonna team up with them now.
57. TRUTH SERUM!
58. I love how the FBI agent is so astonished by simple magic tricks, but not super hero technology.
59. "Did you wanna grab dinner tonight?" LOLOLOL
60. Love a happy ending.
61. These credits are pretty awesome. I bet the producers had so much fun playing with making things big and small throughout this movie.
62. Do we think this tunnel is going to be important in the Thanos battle?
63. "Don't get sucked in a time vortex." That seems important.
64. OH MY GOSH THEY GOT SNAPPED.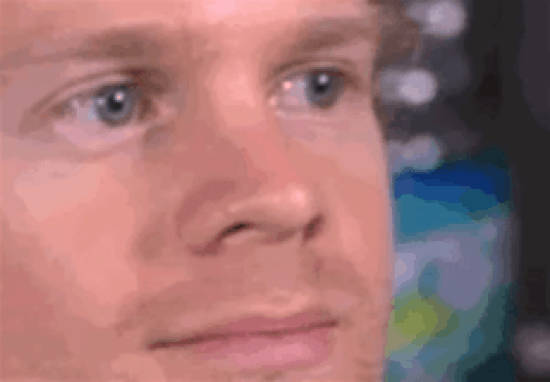 65. That ant is way better at Rock Band than I ever was.
66. LOVE the "will return" screen.
67. DO NOT LOVE THE ?????????? AT THE END!!!!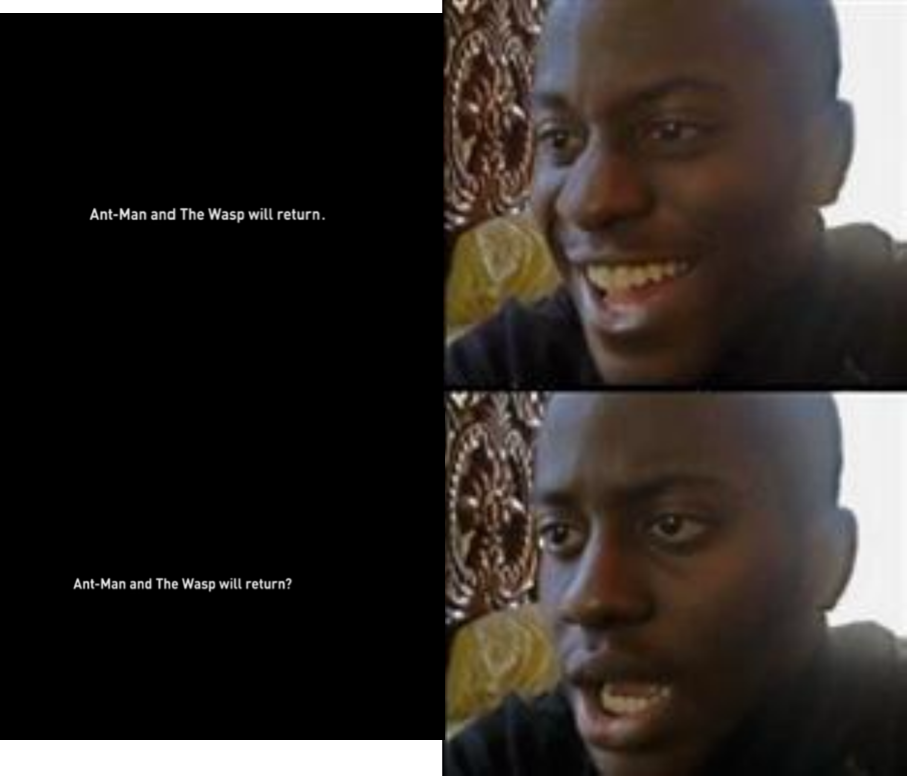 Silly me for thinking this would be lighthearted and fun and I wouldn't have to be sad again.
To be fair, most of this movie was pretty light-hearted and Paul Rudd is so delightful. I did enjoy it more than the first Ant-man, thanks to the addition of the Wasp and the hilarious FBI Agent Woo, plus Paul Rudd and his friends. I liked the plot a bit more as well, as it was less predictable than the first — just when I had my guard down, they got snapped!
Overall, the Ant-Man films on their own don't crack the top of my list, but I enjoy the characters, and can't wait to see them in Endgame. (I hope. That ??? has me scared.)
On a scale of 1 – 10, where 1 is oversleeping and 10 is not having to set an alarm, I give Ant-Man and the Wasp a 7.4!
Next up: Captain Marvel
Join the AllEars.net Newsletter to stay on top of ALL the breaking Disney News! You'll also get access to AllEars tips, reviews, trivia, and MORE! Click here to Subscribe!