It may have all started with a mouse (or a rabbit), but without the epic fairy tales, the Walt Disney Company wouldn't be the cinematic powerhouse we all know and love.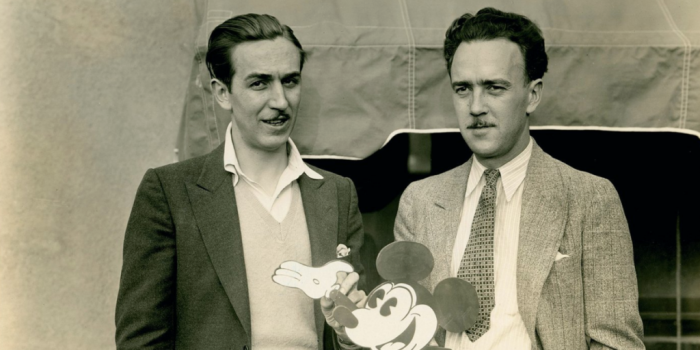 The decades of animated classic films have heavily relied on fantasy epics full of daring princesses and charming princes.
This is the ultimate guide to all of the Disney princess movies that can be found right now on Disney+. There are tons of royal figures in the animated Disney movies, but there are twelve official Disney princesses.
Snow White
Snow White became the first Disney princess when she appeared in the first animated Disney feature film Snow White and the Seven Dwarfs. Like many of the Disney movies to come after it, Snow White and the Seven Dwarfs was based on a classic European fairy tale. If you are going to go on a Disney Princess marathon, you have to start with the first one.
Cinderella
Unlike Snow White, Cinderella didn't just get one movie; she got three animated ones and one live-action. All four can be found on Disney+ right now. If you are truly committed to watching all of the Disney princess movies, go watch Cinderella III: A Twist in Time. It is probably the only Disney princess movie that involves time travel.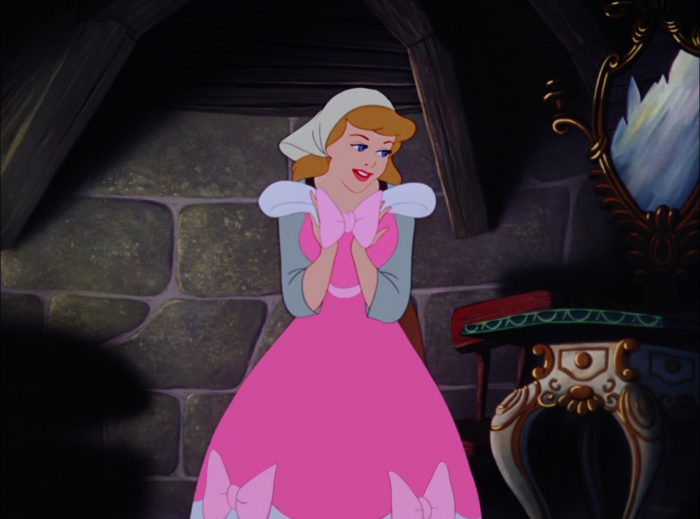 Aurora
Sleeping Beauty is one of our favorite Disney princess movies. It gave us a great villain in Maleficent and a great princess with Aurora. If you have been living under a rock or in a curse-induced slumber, there have been multiple chapters in the Sleeping Beauty story. There was the original animated film and then two live-action films that focus on Maleficent (only the second of which is currently on Disney+, if you're more a Mistress of Evil type).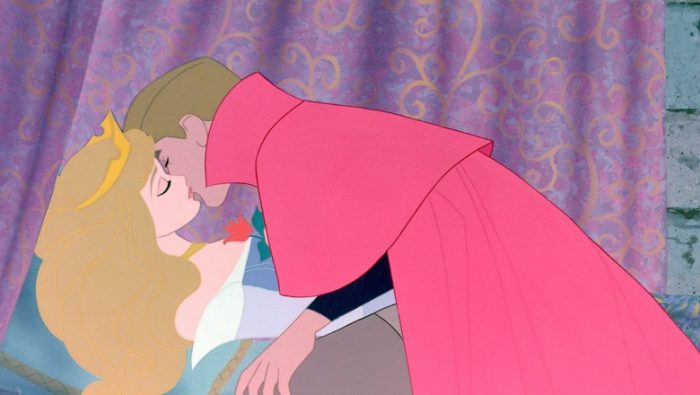 Ariel
After Sleeping Beauty came out in 1959 there was a bit of a lull for Disney princess movies. 30 years later we got what was the start of our modern Disney films, The Little Mermaid. Based on a Danish fairy tale, The Little Mermaid returned Disney to the classic fairy tale format. In addition to the original The Little Mermaid, there is a sequel film that follows her daughter, a prequel film, a filmed stage production that aired on ABC, and an animated series that follows Ariel before she meets Eric.
Belle
Beauty and the Beast was a Disney film unlike any other. It blended traditional animation with computer animation beautifully. With the operatic music and a non-traditional prince, Beauty and the Beast would be great even if the princess was bland, but Belle is wonderful. She is smart, independent, and thinks for herself. Both the original animated classic and the live-action remake are on Disney+ now.
Jasmine
Now we have another independent princess, Jasmine. She breaks tradition and refuses to marry someone she doesn't love. Aladdin was another Disney film that stands out from the pack with incredibly catchy songs and a show-stopping number from Genie. The three animated Aladdin movies and the live-action remake are all on Disney+. We just wish they would add the animated series, too.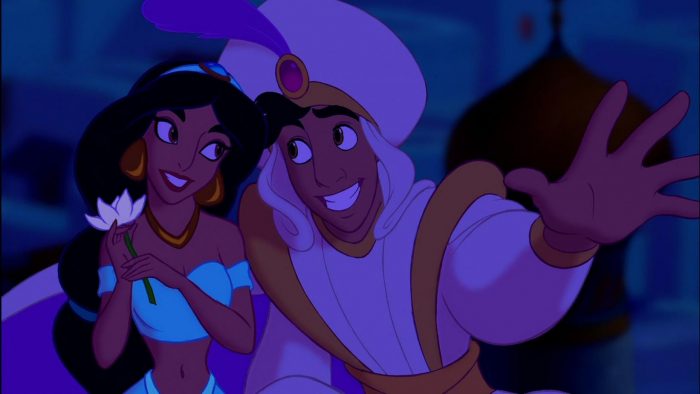 Pocahontas
Pocahontas is an often forgotten Disney animated film, but she counts as a official Disney princess. The sweeping colorful landscapes and beautiful songs make Pocahontas a must watch Disney film. The original animated movie and the sequel are both on Disney+.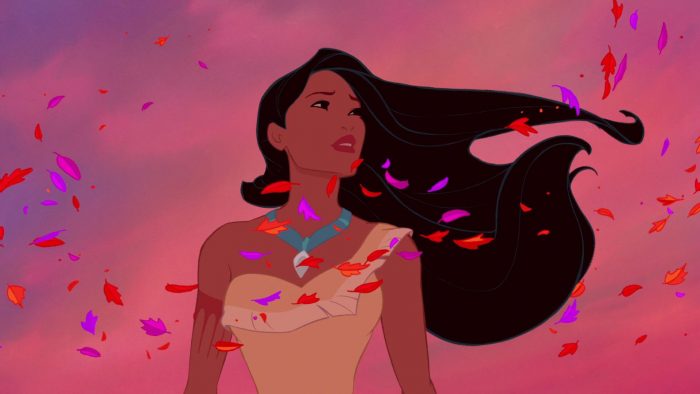 Mulan
Any 90's kid remembers when Mulan was released, there was merchandise everywhere. Mulan is the only Disney princess who literally fights against an army. The hit animated film, its sequel, AND the live-action remake are on Disney+.
Tiana
Princess and the Frog featured the first black Disney princess. Tiana is one of the most relatable Disney princesses because she was the only Disney princess who had a job. She worked hard to get closer to her dream of having her own restaurant. Watch Princess and the Frog on Disney+ now in preparation for when Splash Mountain gets re-themed.
Rapunzel
Now we are entering the era of computer animated Disney princesses. The first one in the batch was the star of Tangled — Rapunzel. Tangled was a bit of a sleeper hit, but she got an animated special and series, too. You can watch all of them on Disney+ now.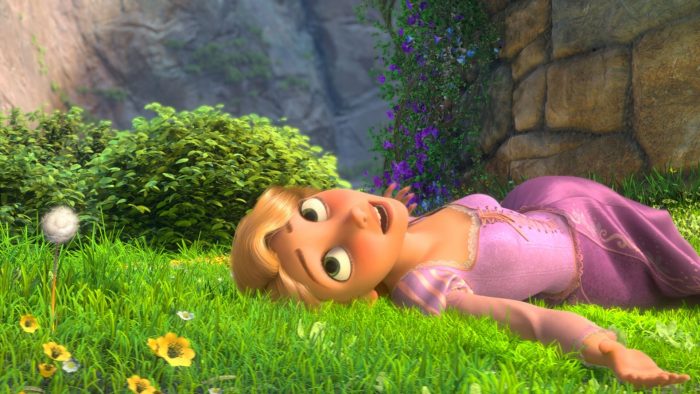 Merida
Merida is the only Pixar princess and also one of the few who doesn't have a love interest. In Brave we get to see Merida go on an epic adventure and try to change her mother's fate after she was transformed into a bear. Sadly there is only one Brave film, but you can still watch it on Disney+.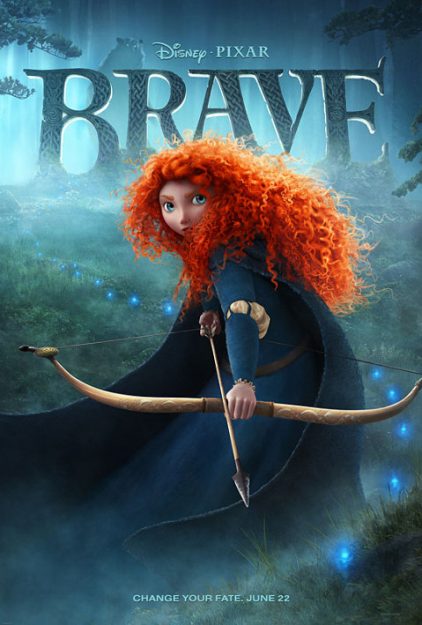 Moana
We saved one of our absolute favorite Disney princesses for last: Moana. Moana may officially be a Disney princess, but she isn't technically a princess. Her father is the village chief, and she is just the next in line to rule her people. (Although, if Maui has anything to say about it, she's got an animal sidekick and wears a dress — so she's a princess!) If for some reason you missed Moana, go watch it on Disney+ now. You will find yourself immediately singing all of the songs.
There are tons of other characters whom we love that are princesses from Disney, like Eilonwy and Kida or Anna and Elsa from Frozen (they're technically queens), but they aren't official Disney Princesses. You can watch all of these and more Disney princess films on Disney+.
Who is your favorite Disney princess? Let us know in the comments.
Join the AllEars.net Newsletter to stay on top of ALL the breaking Disney News! You'll also get access to AllEars tips, reviews, trivia, and MORE! Click here to Subscribe!