Hey everyone, Molly here!
We've made it to Phase 2!! What a journey we've been on so far!
Not sure what I'm talking about? Not to fear — I am 12 years behind in starting all the Marvel films! So far I've watched 6 films, up to The Avengers, and shared my thoughts "live" along the way. And what a ride!
So far my favorite film has been Captain America: The First Avenger, but my favorite hero is Iron Man. Which is why I'm excited to kick off Phase 2 with Tony Stark!
As with every other film, I have no idea what to expect as far as plot — but at this point I do know to expect zippy one liners from Tony, some banter with Pepps, and perhaps even some sass from Jarvis.
Let's do it!
81 Thoughts I Had While Watching Iron-Man 3
1. Is he quoting his dad? This is very Michael Scott: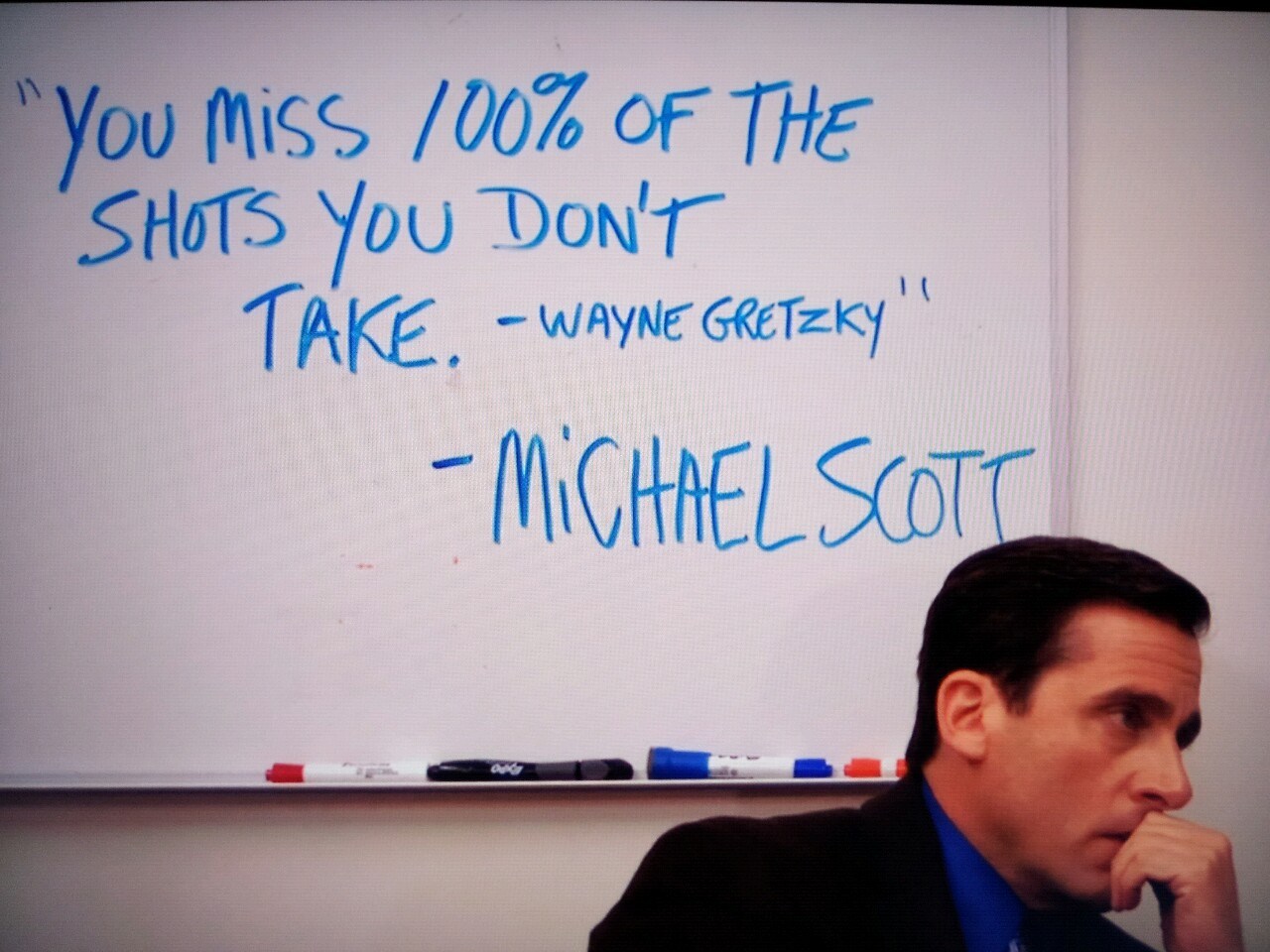 2. Is that…YINSEN!?!
3. Does that mean there is hope for Coulson's return?
4. TONY THAT WAS NOT NICE. I am so sad RN. (I am referring to the poor man with a cane he left on the roof AND the lady. Bet they team up to get back at him.)
5. "Drop my needle." Not sure what music I thought it would be, but Jingle Bells was not it.
6. Robot sass. So good.
7. Is that…*opens IMDB* yep, Ben Kingsley. Love those famous people popups!
8. This guy is scary. Like actually scary. Not supervillain scary.
9. THE IRON PATRIOT!!! I kinda love it. (Also he stole Cap's look.)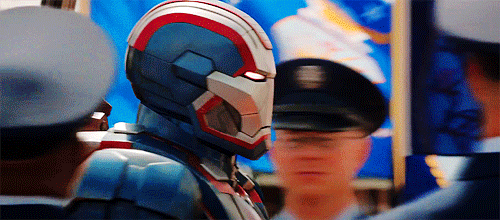 10. A lot of this movie so far is just about the importance of sleep. Not what I thought the focus would be, but a good message nonetheless.
11. PEPPS!!!!! She is slaying that white suit.
12. That's the guy Tony left on the roof. This will not end well.
13. He's also the guy in Memento.
14. I am glad Happy is on the case. There is something V. shifty about Killian.
15. OMG his suits have a mind of their own now. Yikes. Self-care is important Tony!
16. Was this shot in Hollywood Studios?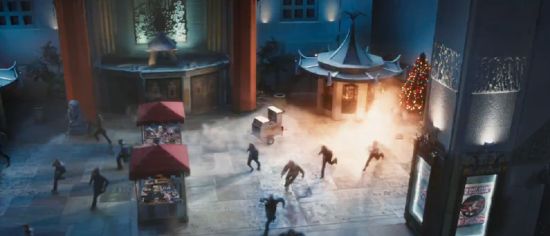 17. Welllll that guy is not a human. Also, that other guy exploded and took down the Great Movie Ride with him. (Too soon?)
18. It's v. cute that Stark told them Happy wants to watch Downton Abbey. <3
19. Wait — it's that girl! From the beginning. Knew she'd come back.
20. I don't know why everyone is mad about the giant bunny. I would love a giant stuffed animal big enough to nap on.
21. OMG PEPPS IS ABOUT TO BE IRON MAN?!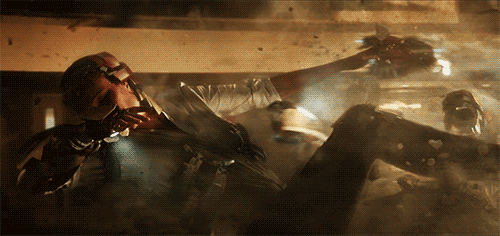 22. I do love when he gets suited up.
23. This Iron Man is a lot more stressful than the others.
24. "I just stole a poncho from a wooden Indian." LOL Imagine being Pepps and hearing that on a voicemail.
25. That kid is in Jurassic World!
26. Iron Man would be the worst/best father.
27. WHO'S YOUR BOSS?! IS IT KILLIAN!!??
28. Nailed it.
29. Only bad guys slick their hair back like that. Everyone knows that.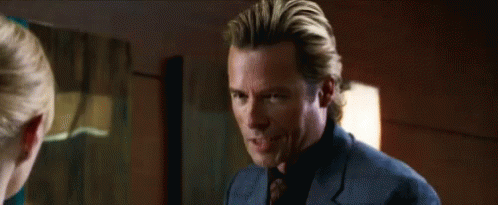 30. Chad Davis is probs Killian. 
31. We're gonna see that lady with the scar again.
32. ANNNNNNNND there she is.
33. OH SHE'S EVIL! I can't figured out what these not-people are. Aliens? Chemical warfare experiments? Why do they glow?
34. Would read that autobiography.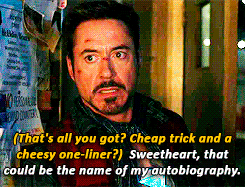 35. I like the back and forth with the kid. Iron Man talks to him like he's an adult in the most hilarious way– I'd expect nothing less.
36. I repeat, this movie is the most stressful Iron Man.
37. LOL warmachinerox is akin to having an embarrassing AIM name from middle school. (Mine was HoTtaMoLLy4425. I'm not afraid to admit that.)
38. STAN LEE!!!
39. Chad Davis isn't Killian BUT Killian is making supervillain human bombs out of people with injuries including Chad. Obviously.
40. I don't 100% trust this chick.
41. Yep — called it! They're still a team. She's sneaky.
42. GET HER RHODES. (Tbd on that it seems.)
42. RDJ's swagger is unparalleled.
43. OMG BEN KINGSLEY ISN'T THE MANDARIN! KILLIAN IS!!
44. Trevor is probably a wannabe actor ….. yep.
45. Trevor has a Jack Sparrow vibe.
46. I am holding out a slight amount of hope that Maya will be help out Tony.
47. Atta girl Maya.
48. Oof, Killian is pretty ruthless.
49. Considering they're in the same place, I hope Rhodes and Tony team up.
50. RHODES!!!!!! Came outta that suit like a ninja.
51. "Honestly I hate working here." LOL
52. Trevor is literally the worst hostage.
53. I get it Mr. Vice President, honey roasted ham is the best.
54. So the VP is in on it, that's obvi how the president's phone was hacked earlier.
55. When are people going to realize, no matter how good your intentions are, you can't align with the bad guys.
56. OOOOH the ol' remote operation. Not just for tricking your girlfriend on holidays. Very smooth.
57. Gotta say, Killian is a very multi-talented villain. Master scientist AND reality tv production assistant.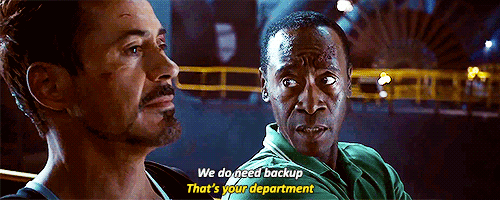 58. Love the Rhodes and Tony bestie banter! I wonder if the Hulk is jealous.
59. "Take em to Church." He does crush the one-liner game.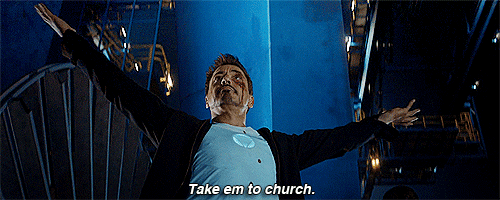 60. LOL Poor Rhodes.
61. For a hot second, I thought that was Pepps' arm.
62. HE NEEDS A SUIT!!!!!!
63. "I'm gonna need that suit back." Rhodes isn't too bad at the one-liners himself!
64.  PEPPS!!!!!!!!!!!!
65. She can't be dead. She can't be dead.
66. Gotta admire Killian's hair product. It has held strong this whole battle.
67. HAHAHA that was so anti-climactic.
68. Blowing up Killian with Mach 42 of the Iron man suits: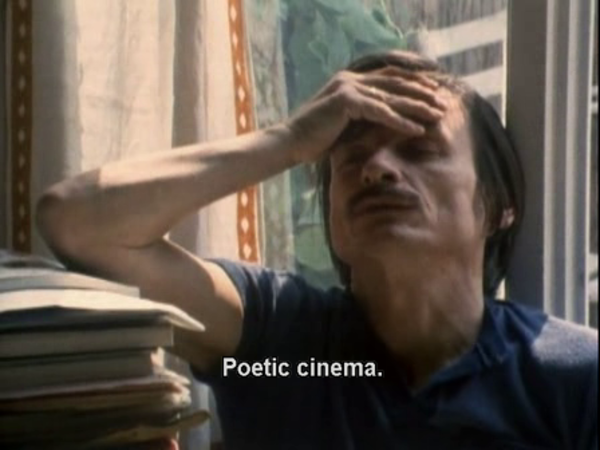 69. PEPPS!!!!!!!!!!!!!!!
70. "OMG That was really violent." LOL I love her.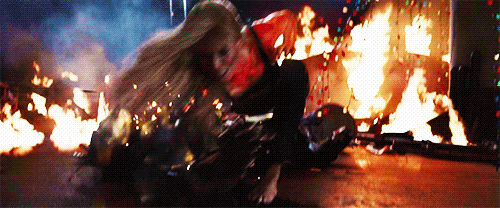 71. Is Iron Man 3 a Christmas movie? Debate.
72. He's gonna save one of them right…Iron man is in more movies.
73. Oops, kinda forgot the VP was involved. They didn't flesh that out much did they?
74. Awww, he got his scary metal heart thing out.
75. HAPPY!!!!!!!!!!!!!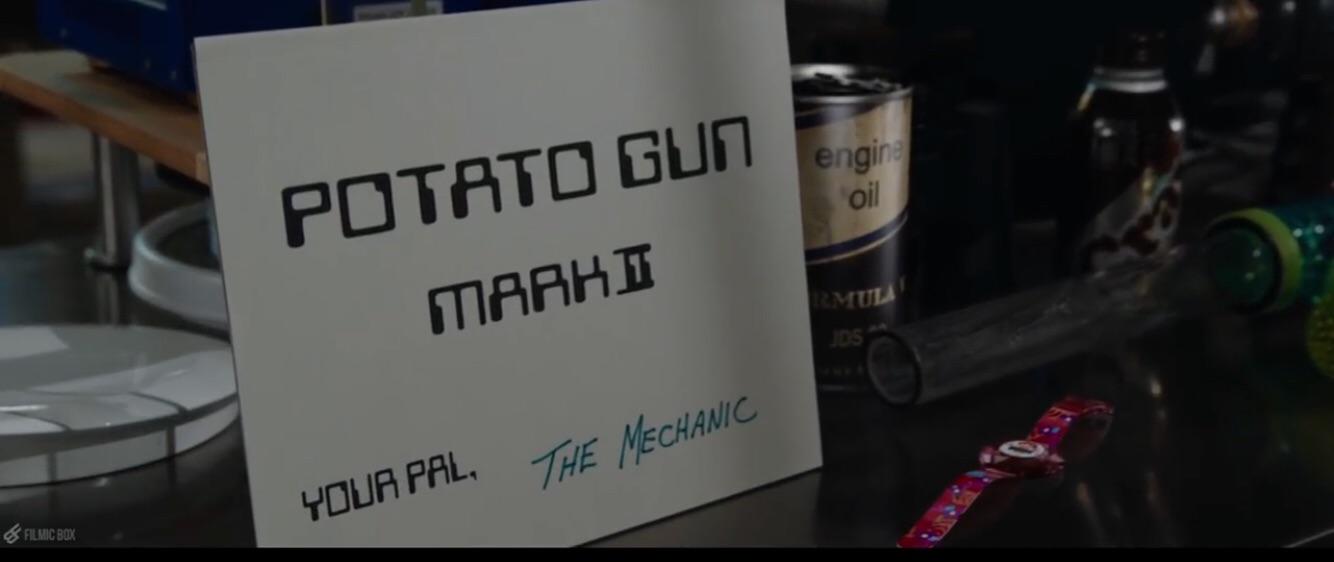 76. Good job, The Mechanic.
77. Ok I get the symbolism of throwing the heart out like the Heart of the Ocean at the end of Titanic, but also, Iron Man has to come back in like 4 more movies.
78. HOW are you still Iron Man?  Is more about the man inside the suit, than the suit? That's beautiful.
79. *skips credits*
80. Who is he doing therapy with? HIS BESTIE BRUCE THAT'S WHO!!!
81. These two should have a spin off.

Overall, Iron Man 3 was a bit of a let down. I still enjoyed Tony Stark and his sass (and I agree mental health is important!), but I didn't care for the villain swap-a-roo. I liked it better when the Mandarin was legit a very scary terrorist, as opposed to Killian who was basically just mad about the party 13 years earlier? This is definitely my least favorite of the Iron Man films.
Points for Iron Man 3 go to more scenes with Rhodes and how mean/funny Tony was to the kid. I am also curious to see what happens next — he blew up all his suits and removed his superheart thing, so what's next for Iron Man?! Only time will tell.
On a scale of 1 to 10, where 1 is food poisoning and 10 is a 5 star feast, I award Iron Man 3 a 6.7.
Up next: Thor: The Dark World!
Share your favorite Marvel movie in the comments!
Join the AllEars.net Newsletter to stay on top of ALL the breaking Disney News! You'll also get access to AllEars tips, reviews, trivia, and MORE! Click here to Subscribe!