One of the biggest differences between vacationing at Walt Disney World and Disneyland Resort is the number of Disney Resort hotel rooms available for guests. While Walt Disney World has about thirty Resorts, guests who want to stay onsite at Disneyland Resort are limited to just three resort hotels (for now — a DVC tower is in the works for the future!).
We all know Disneyland is much smaller — with just two parks to Disney World's four — but great things come in small packages! So we're breaking down the essentials for Disneyland's three Resorts: Disneyland Hotel, Grand Californian Hotel and Spa, and Paradise Pier Hotel.
Disneyland Hotel
The original Disneyland Resort hotel celebrates all things Disneyland. This resort has three towers inspired by the park's original lands: Fantasy, Frontier, and Adventure.
Design & Rooms
The resort has easy access to Downtown Disney. Since all of Disneyland Resort is walkable, this means you can reach the parks in a matter of minutes after stepping out your hotel room.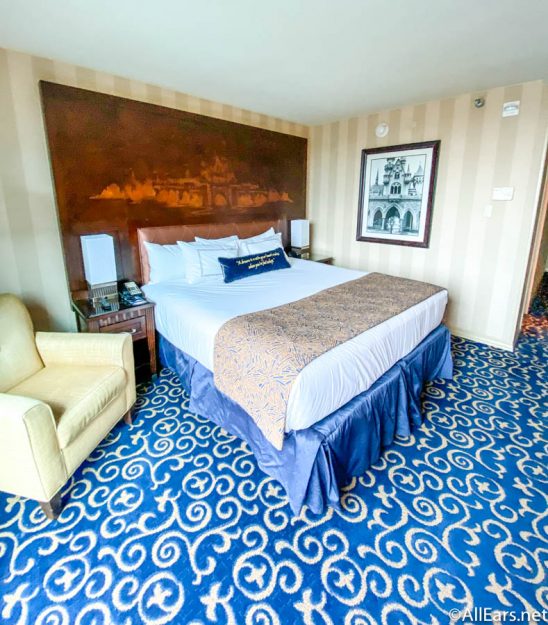 Disneyland Hotel offers standard as well as Club Level rooms. For even more space, the hotel has 1-, 2-, and 3-bedroom suites, too. For those looking for space and luxury, Disneyland Hotel has five Signature Suites named Adventureland, Big Thunder, Fairytale, Mickey Mouse Penthouse, and Pirates of the Caribbean.
Dining
When it's time to eat, Disneyland Hotel has many dining options for its guests. The main table service options are Steakhouse 55 and Goofy's Kitchen. Steakhouse 55 is true Signature Dining, with an exquisite menu and stellar service. The restaurant also has a lounge with an extensive drink and food menu.
Goofy's Kitchen is fun character dining for the whole family. You can meet Goofy, Mickey, Minnie, Pluto, Chip, and Dale while eating at an "all you care to enjoy" buffet! Both Goofy's Kitchen and Steakhouse 55 are located in the Convention Center building on the Hotel's main floor.
For more casual dining options, Tangaroa Terrace is an excellent option. Located in the center of the hotel's outdoor grounds, this is a great way to grab a quick bite to eat during a busy day. Their menu features typical American options like burgers and sandwiches but with a little Polynesian flare.
And of course we can't talk about dining at the Disneyland Hotel without mentioning Trader Sam's! This fan favorite tiki bar is also located in the center outdoor hotel grounds, and features an extensive tropical-inspired drink menu. Seating is limited, and you can expect to find it full on any given evening. Additional seating is available outdoors.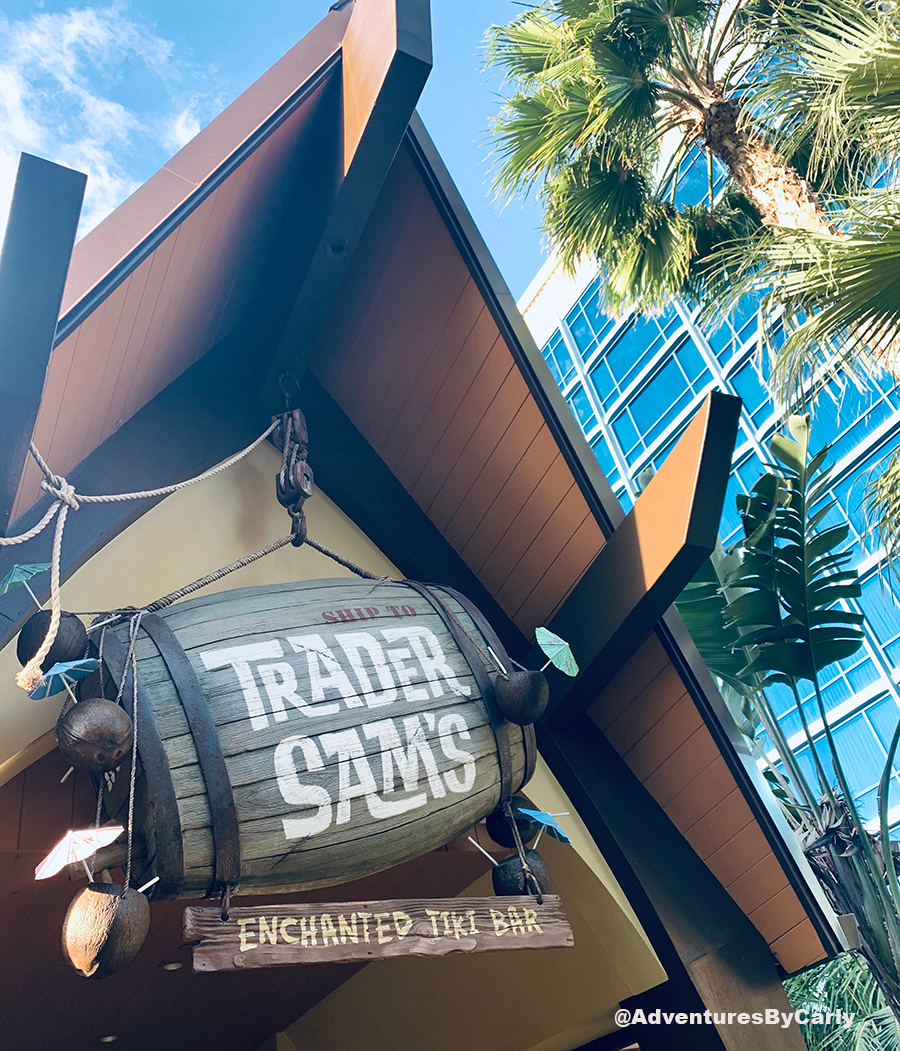 In-room dining is also available at Disneyland Hotel, and for a quick pick-me-up before hitting the parks in the morning, you can swing by The Coffee House, located outside of the Convention Center building.
Recreation & Amenities
Disneyland Hotel has two main pools — the E Ticket Pool and the D Ticket Pool, paying homage to Disneyland past and present. The pool area features two monorail slides.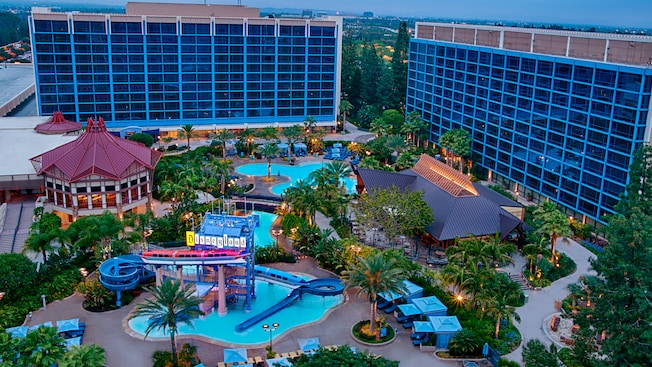 Other amenities and recreation options at Disneyland Hotel include two retail locations, both in the Fantasy Tower, a fitness center, live nightly entertainment outside Trader Sam's, and so much more! Disneyland Hotel is an excellent, family-friendly option that offers plenty of activities to take advantage of outside of the parks.
The Grand Californian Hotel and Spa
The flagship DVC resort of the west coast, the Grand Californian is all things luxurious. From the Craftsman-style design to the top-notch dining, this is the must-do resort if you're looking for the best in Disneyland service.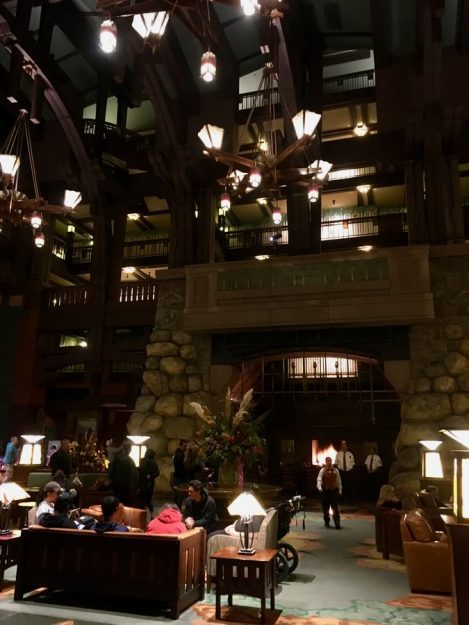 Design & Rooms
The Grand Californian has several room options. From standard to Club Level rooms, Downtown Disney view rooms, and 1-, 2-, and 3-bedroom suites, there's certainly no shortage of room options. The Grand Californian also has Signature Suites: Arroyo, El Capitan, Arcadia, and Mount Whitney.
One of the biggest perks of staying at the Grand Californian is that guests have direct access to California Adventure. That's right, the resort has its own entrance to the park! The resort also has direct access to Downtown Disney.
Dining
The Grand Californian's Signature restaurant, and one of the nicest restaurants on property, is Napa Rose. From the Californian cuisine to the selection of fine wines, this is definitely the top-notch Signature Dining you would expect from a Deluxe Disney Resort. Napa Rose also hosts a princess character breakfast.
Another great option is Storytellers Cafe. This table service restaurant has a character breakfast and brunch buffet with a regular buffet for dinner. Newly renovated GCH Craftsman Bar & Grill is a casual poolside dining location with excellent food and drink menus.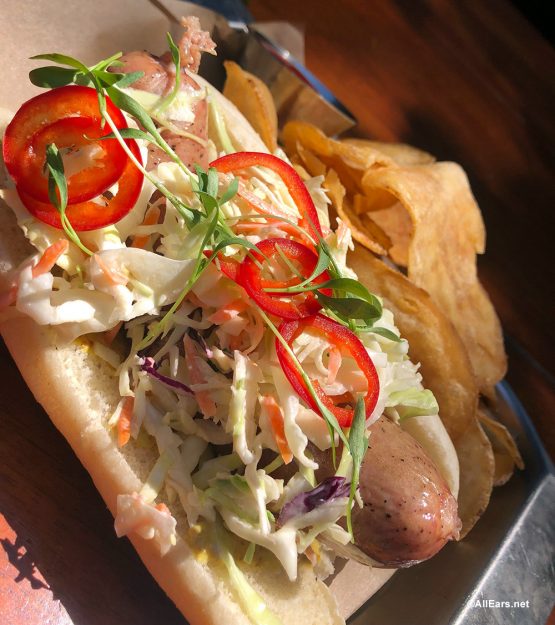 Grand Californian has two lounges that offer a wide selection of drinks. Hearthstone Lounge and Napa Rose Lounge allow guests to unwind and sip on their favorite cocktail at the end of a long day in the parks.
Recreation & Amenities
The Grand Californian has a wide variety of amenities and recreational activities. In spring 2020, Tenaya Stone Spa is set to open, offering guests the ultimate relaxation experience in this full-service spa. Once you're rested and recharged, head outside to the pool area, which includes three pools, hot tubs, cabanas, and slides.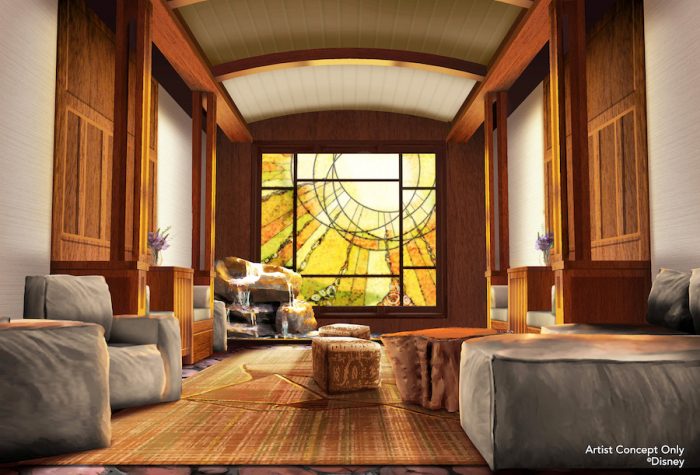 The resort also has ways to stay fit while on vacation. In addition to a full service fitness center, guests can take part in morning power walks around California Adventure. For a more leisurely pace, the resort hosts walking tours of the property, sharing a history of the Craftsman-style era in California and it's inspiration behind the resort's design.
Paradise Pier Hotel
The third Disneyland Resort hotel is Paradise Pier Hotel. Designed with a fun California beach boardwalk theme, the resort features a single tower of rooms and is in close proximity to the other two resorts.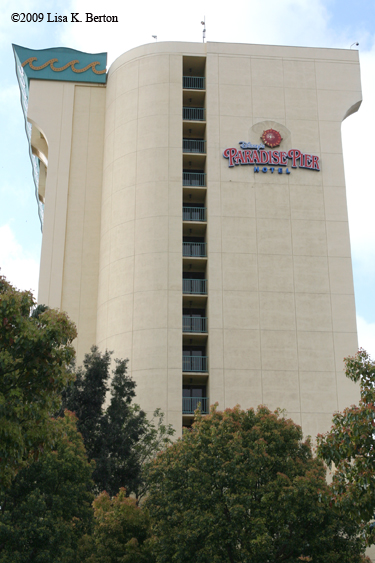 Design & Rooms
Paradise Pier Hotel has standard and Club Level rooms in addition to 1- and 2- bedroom suites. Like Disneyland Hotel, Paradise Pier also has Signature Suites; they're named Dana Point, Huntington, Laguna, Malibu, and Newport.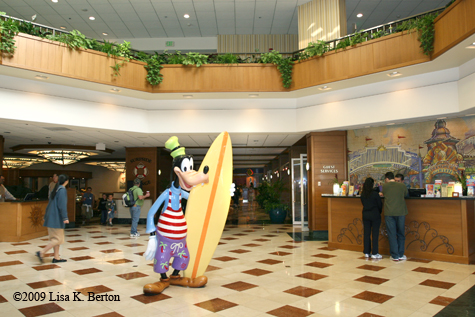 Dining
Out of the three resorts, Paradise Pier Hotel has the fewest number of dining options available. Its standout table service restaurant is PCH Grill, which is one of the few restaurants at Disneyland with a character breakfast.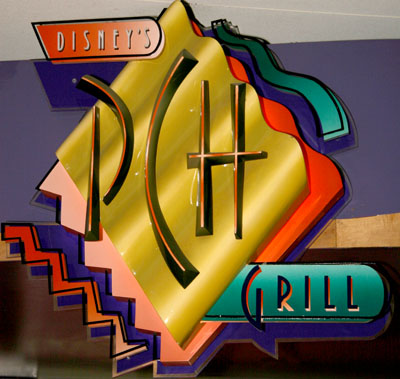 The other two options are both fast casual dining locations: Surfside Lounge and The Sand Bar. Surfside Lounge is located near the lobby and offers guests light meals and cocktails to unwind at the end of a busy day in the parks. The Sand Bar is a rooftop bar and lounge by the main pool area, and features sweeping views of Disneyland, including fireworks views at night!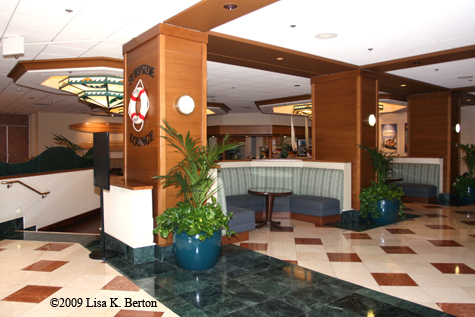 Recreation & Amenities
The standout feature of Paradise Pier Hotel is that it has a rooftop pool!  The pool area also has slides and cabanas for everyone in the family to kick back and relax. Paradise Pier Hotel also has a fitness center and a multitude of resort activities. Be sure to check with concierge for the latest offerings!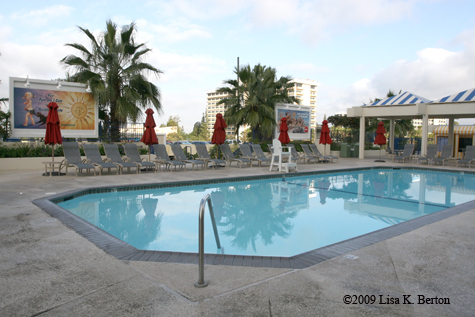 Have you stayed at a Disneyland Resort hotel? What was your experience like? Let us know in the comments!
Join the AllEars.net Newsletter to stay on top of ALL the breaking Disney News! You'll also get access to AllEars tips, reviews, trivia, and MORE! Click here to Subscribe!