Short refurbishments after the holidays are old hat at Disneyland Park, where one of the most beloved overlays — on 'it's a small world' — will be coming down for a few days, causing the ride to close temporarily.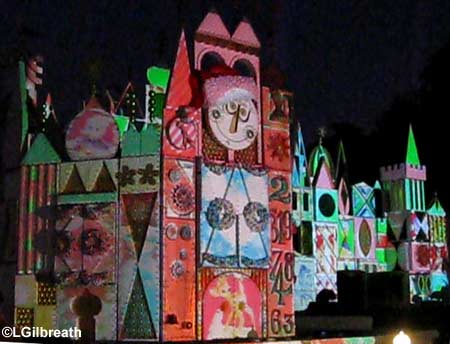 The attraction, which delights guests with that titular little earworm, will be closed until Saturday, January 18, to restore it to its everyday glory. Bye for real, holiday season.
That's it. That's the news. It's closed for a few days. But wouldn't it be more fun if things took a more dramatic turn…?
ANAHEIM, CALIFORNIA – The stars of it's a small world, one of Disneyland's longest standing attractions, have announced their intent to go on strike effective immediately this morning, citing intolerable working conditions.
"It's too much!" one anonymous doll was reported as saying. "Day in and day out, we sing the same song over and over as the ride wears down around us! It gets stuck in our heads, too!" The attraction is currently closed while negotiation and refurbishment (more refurbishment than negotiation) takes place.
One point of contention was the holiday overlay, which featured several festive scents.
"I may be an audio-animatronic," said one doll, "but I have allergies, too! The smell of those pine needles really get me congested and gum up my hydraulics!"
Others have cited general wear and tear on the attraction due to continuous use as a reason for concern.
"They expect me to keep dancing and smiling while I have to stand next to that musty-smelling water? It's hard enough to concentrate with tourists gawking at us all the time!"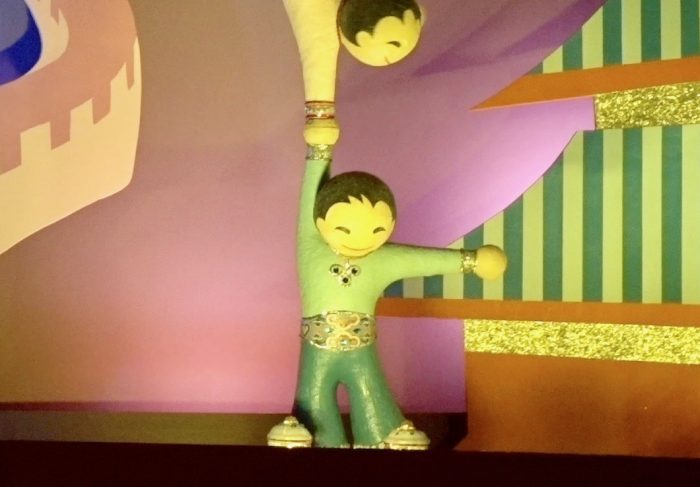 Officially, to prevent concern from guests over the ongoing negotiations with allegedly inanimate performers, Disney is citing the reason for closure as a typical seasonal refurbishment. However, we here at All Ears believe our readers deserve to know the truth.
The ride will return to normal operation on Saturday, January 18th!  See you then!
Editors Note: The events in this article are mostly fiction. While there is a refurbishment for the "it's a small world" attraction scheduled through the 17th, the children on the ride are most certainly not alive. The writer's rambling delusions do not reflect the views or opinions of AllEars.net. Also, the dolls definitely do not move when you are not looking. Please refrain from posting conspiracy theories in the comments.
Join the AllEars.net Newsletter to stay on top of ALL the breaking Disney News! You'll also get access to AllEars tips, reviews, trivia, and MORE! Click here to Subscribe!