It's not even December yet, but we're already looking forward to 2020! Why you might ask, when there is all this holiday magic coming to the parks? Three words: Disneyland After Dark!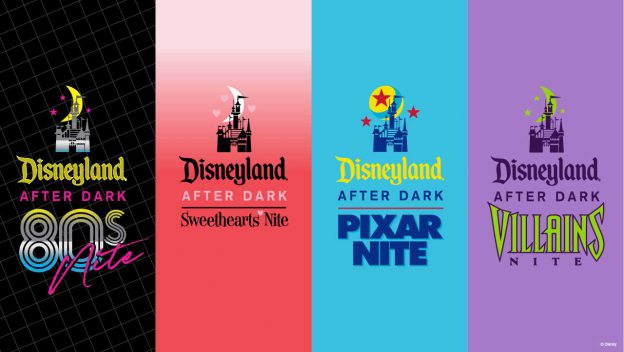 In 2020 there will be four different Disneyland After Dark themed events: 80s Nite, Sweethearts Nite, Pixar Nite, and Villains Nite.  These will be hard ticketed events taking place in both Disneyland Park and Disney California Adventure after normal park hours. Select attractions will remain open during these events. Guests will also have access to unlimited downloads of the Photopass photos from the events.
80s Nite –– Disneyland, January 29, 2020
The first of the Disneyland After Dark events takes us back to the decade of the best music and the weirdest Disney movies (we're looking at you, Great Mouse Detective and Black Cauldron). At 80s Nite the Fantasyland Theatre will have a live DJ playing classic 80s music videos.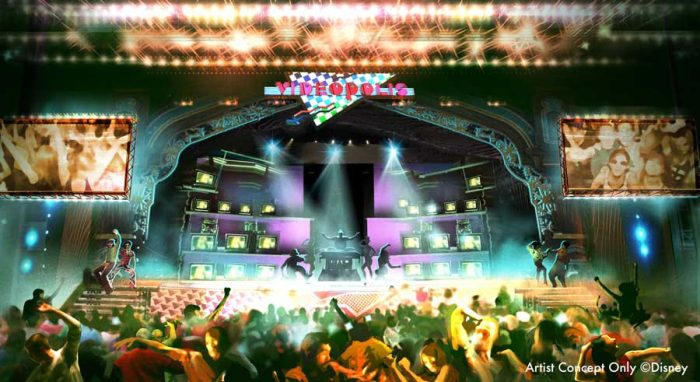 There will be some throwback Disney characters making special appearances throughout the night (fingers crossed for a Basil Rathbone). Disneyland will feature decade-appropriate decor, 80s photo spots, food, beverages, and a totally rad fireworks show. There will also be exclusive 80s nite merchandise available at the event. 
Sweethearts Nite — Disneyland, February 12 and 13, 2020
For many, Disneyland is a place where you go with loved ones and where you share some of your happiest moments. Sweethearts Nite is a celebration of love at Disneyland. The park will have love song-themed dance parties and a royal ball. The royal couples will be in attendance, including Cinderella and Prince Charming and Aladdin and Jasmine.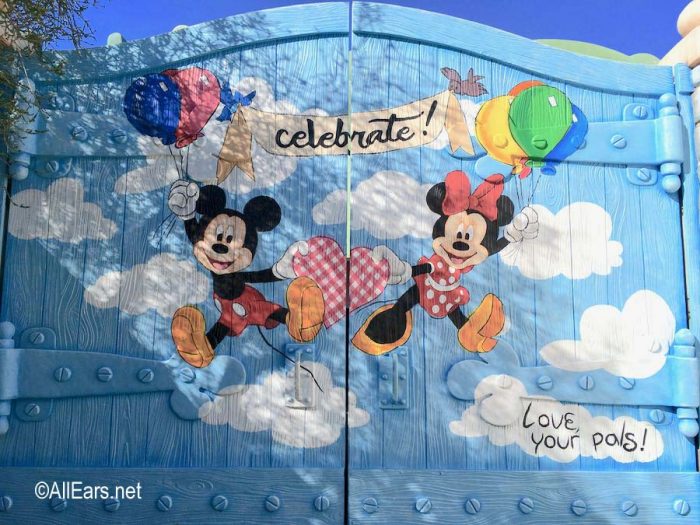 Disneyland will be decorated for romance. There will be photo opportunities from romantic scenes from classic Disney movies. There will also be exclusive Sweethearts merchandise available at the event.
Pixar Nite –– Disney California Adventure, March 5, 2020
Pixar Nite will celebrate all of Pixar's best films… which are all of them, of course. Much of California Adventure is an ode to Pixar already, with rides like the Incredicoaster and Toy Story Midway Mania and restaurants like the Lamplighter Lounge. At Pixar Nite there will be dance parties with the Incredibles and the monsters from Monsters, Inc.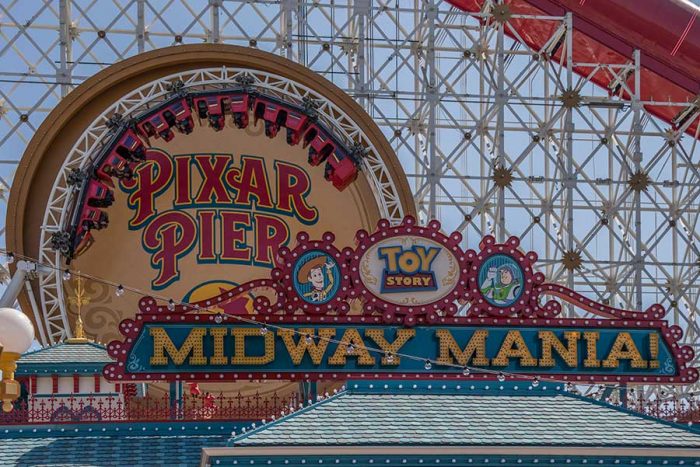 There will also be some of our favorite characters including Carl and Russell from Up and Joy and Sadness from Inside Out. California Adventure will be decorated with Pixar-themed decorations, and there will be themed food and beverages. Special Pixar merchandise will also be available.
Villains Nite –– Disney California Adventure, April 30, 2020
We all know the villains are some of the best characters in Disney films, from Ursula and Gaston to Maleficent and Hades. Over the last few years, Disney has embraced its dark side and put the villains front and center.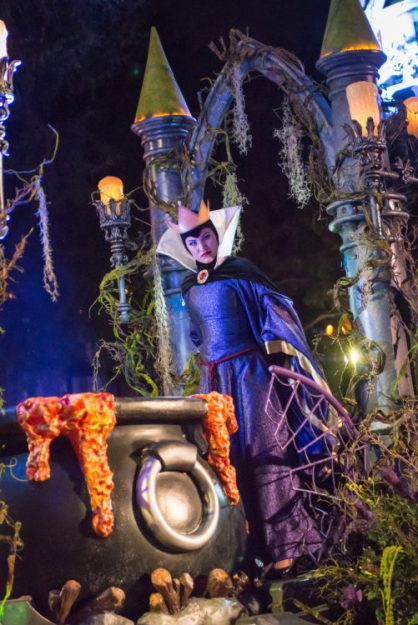 At Villains Nite the evil will be in full swing with a Villains Cabaret, where our favorite villains will be singing and dancing. Enjoy dance parties and character meet-and-greets throughout the night. The park will be decorated with all the drama and pizzazz that we have come to expect from our favorite villains. There will be themed food and beverages and special merchandise at the event as well.
With all of these events, you get into the parks before they close and get to stay until midnight or 1AM. Tickets cost $109 per person for each event and go on sale on December 3 for Passholders and December 4 for the general public.
Which Nite sounds the most fun to you? Let us know in the comments!