It's no secret that we love Disney+, where we can watch all of our favorite classics and new content. And while Disney+ has been signing up subscribers in astounding numbers since November 12, there are a few folks left who haven't made the jump to Disney streaming.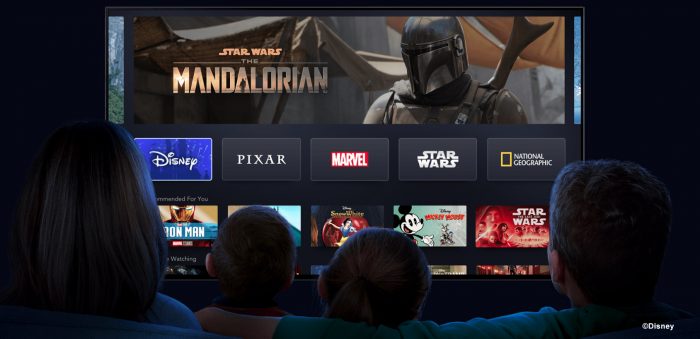 If you know one of those folks, now you can give them the gift of Disney+ for a year! Today we found Disney+ gift cards at Walt Disney World.
These are available at various shops, but we found ours at the Emporium in Magic Kingdom. We have not yet seen these available online. Each gift card gives you, or your friend, a full year of Disney+ for $69.99. That's about $5.83 a month. Who wouldn't want to get a year of Disney+ as a gift?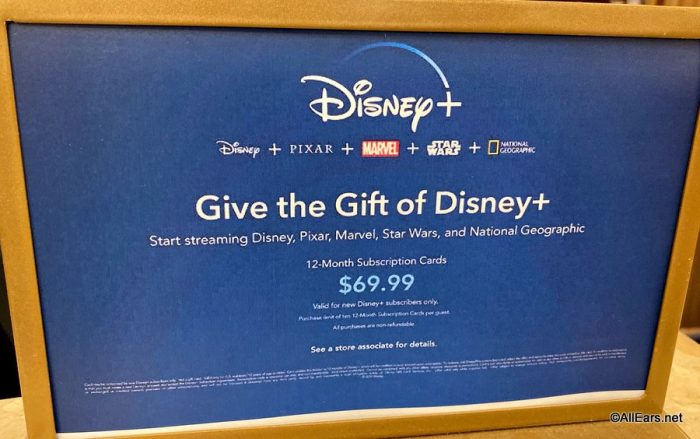 Then they, too, will finally know who that new character in The Mandalorian is and be able to binge Gargoyles. 😉
Who would you buy a Disney+ gift card for? Let us know in the comments.