The 24th annual Epcot International Food & Wine Festival will come to an end on November 23, 2019, marking Epcot's longest festival yet at 87 days.  With a little over a week left, there's still some time to enjoy all that the event has to offer, and we've compiled a list of the highlights that you'll want to try to squeeze in before the Festival draws to a close.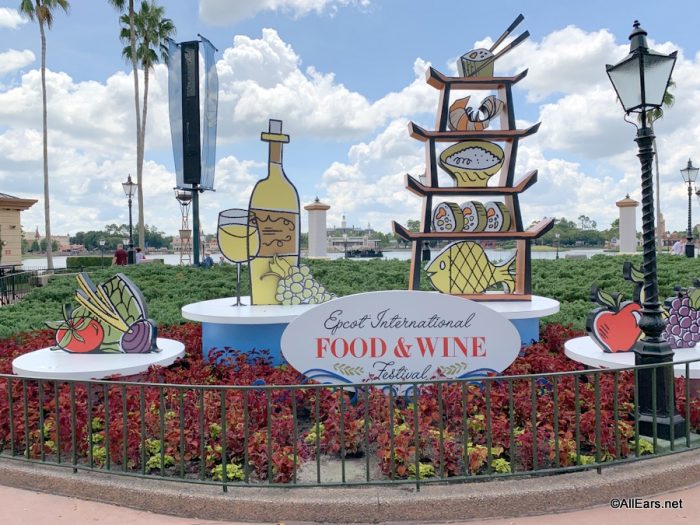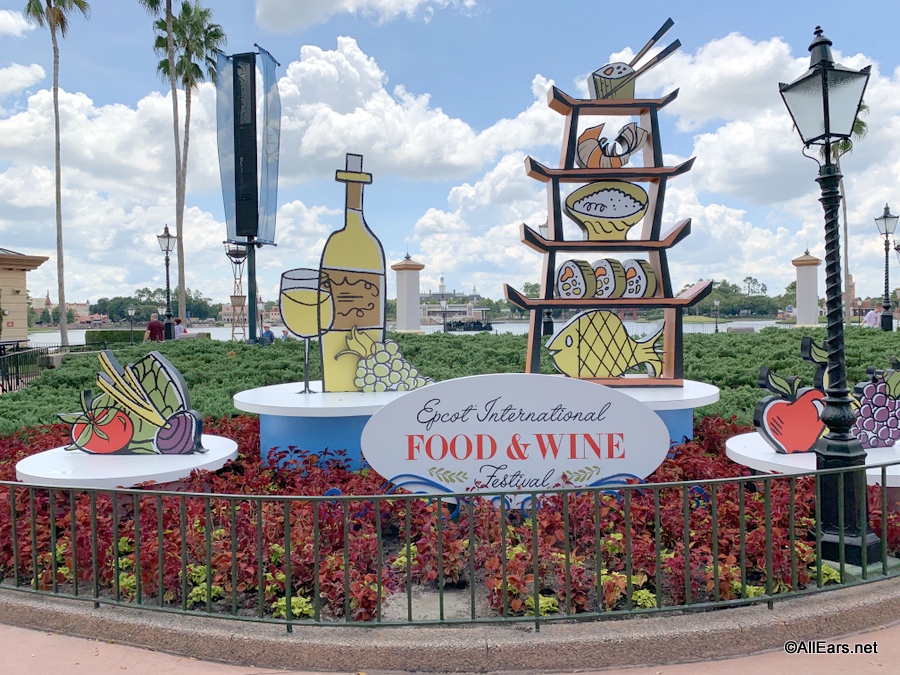 The 2019 festival offers a wide variety of dishes and drinks, and with just a fraction of the festival left, you'll definitely want to check out these menu items if you haven't already. Check out the full list of Food & Wine offerings here if you want to munch and sip beyond the list we've compiled for ya! 
1. Appleseed Orchard
In the mood for a drink?  Look no further than this new booth, located in Canada, which boasts over seventeen wines and beers — and a non-alcoholic Frozen Apple Pie.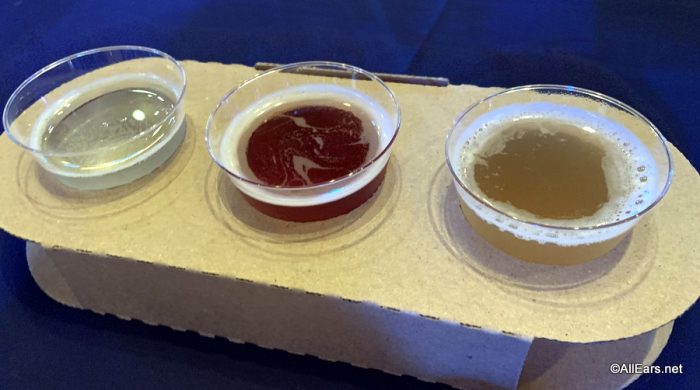 2. Canadian Cheddar Cheese and Bacon Soup
If you're looking for some comfort food, stop at the Canada booth for this delicious soup, served with a pretzel roll. It's been a Festival favorite for years — with good reason!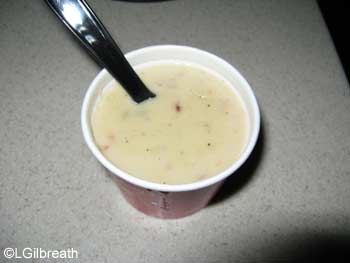 3. Croissant aux Escargots
The France pavilion is known for its bakery, Boulangerie Patisserie Les Halles, serving savory creations and sweet desserts.  At the France booth, you'll find this twist on the classic favorite, Croissant aux Escargots, loaded with garlic and parsley.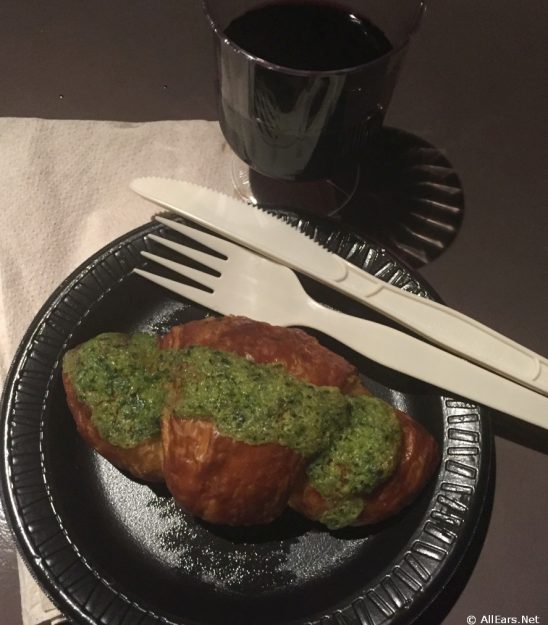 4. Belgian Waffle
If you are looking for something to satisfy your sweet tooth, the Belgium booth located between France and Morocco offers two variations of this dessert: warm chocolate ganache or berry compote, both served with whipped cream.  Split with a friend and try one of each (or get one of each for yourself — no judgment here!).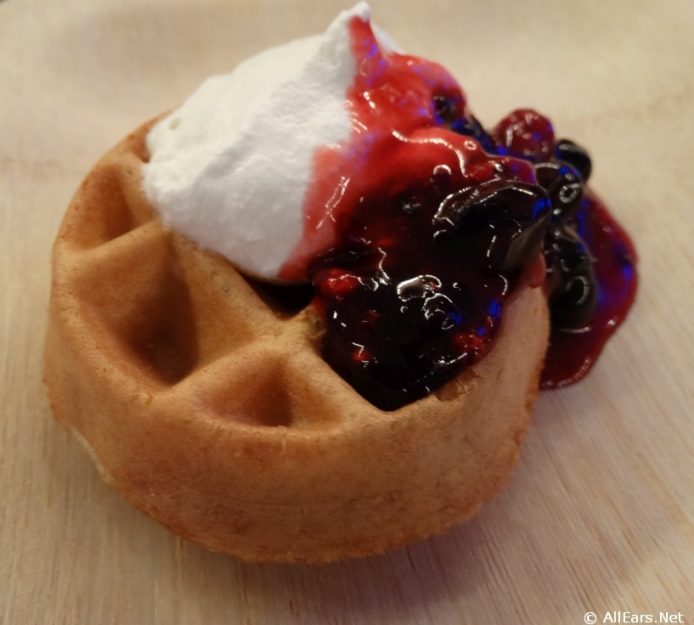 5. Frothy Ramen
Located at the Japan booth (logically located in the Japan pavilion), this chilled dish is more than your average Cup-O-Noodles. "Frothy" is an unusual word for a ramen dish, but this one is tasty!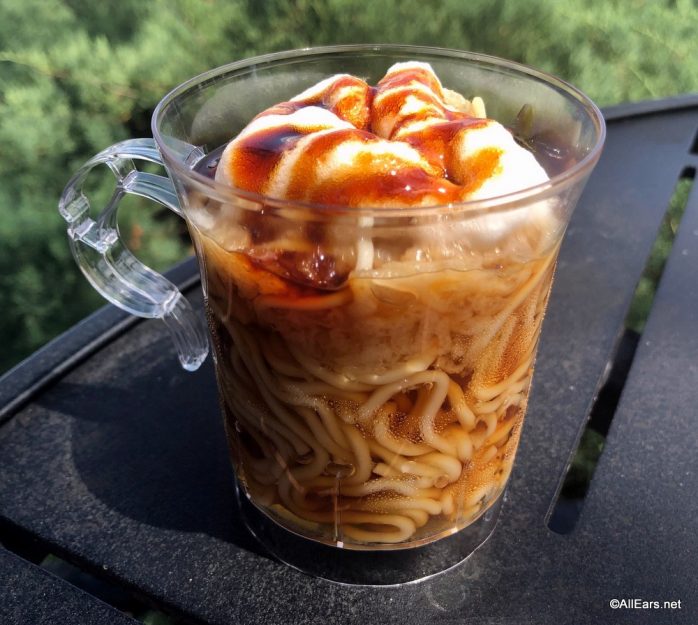 6. Nami Sake Cocktail
Not only does the Japan booth offer straight-up sake, it also offers a twist on the popular drink: the Nami Sake Cocktail. This combination of sake, peach schnapps, vodka, and lime juice packs a fruity punch!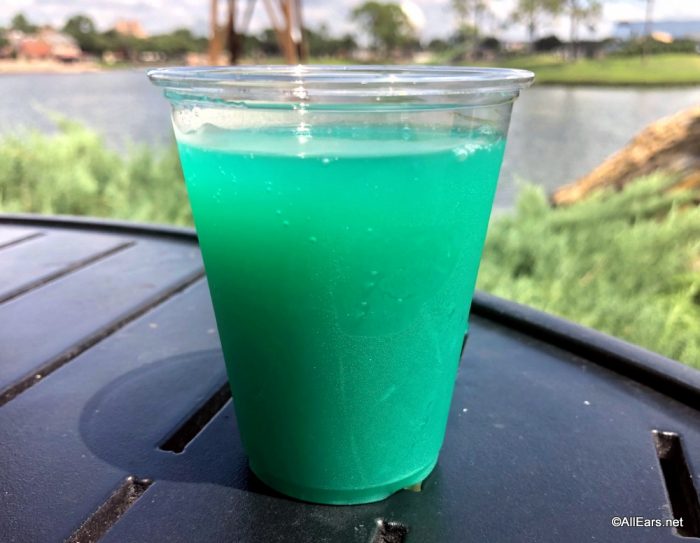 7. Mango Bubble Tea
If you're looking for some familiar favorites, we recommend the drinks at the China booth!  A non-alcoholic mango bubble tea with Assam Black Tea and milk is offered, as well as Kung Fu Punch, made with vodka, triple sec, mango syrup, and orange juice.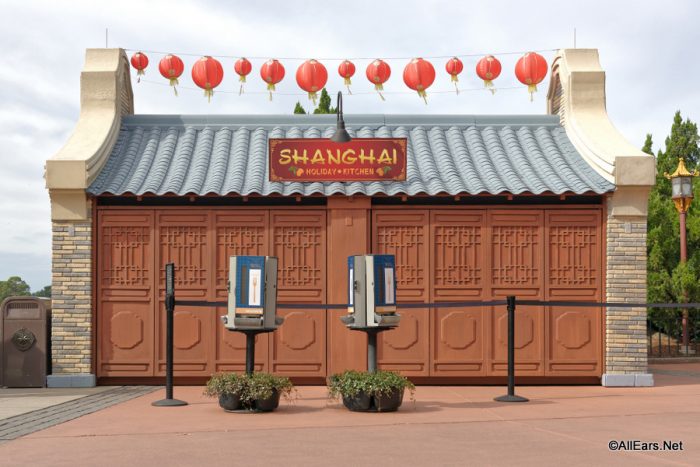 8. Kalua Pork Slider
Just inside of World Showcase, near Refreshment Port, you'll find the Hawai'i booth, home to this delicious slider served with sweet-and-sour Dole pineapple chutney and spicy mayonnaise.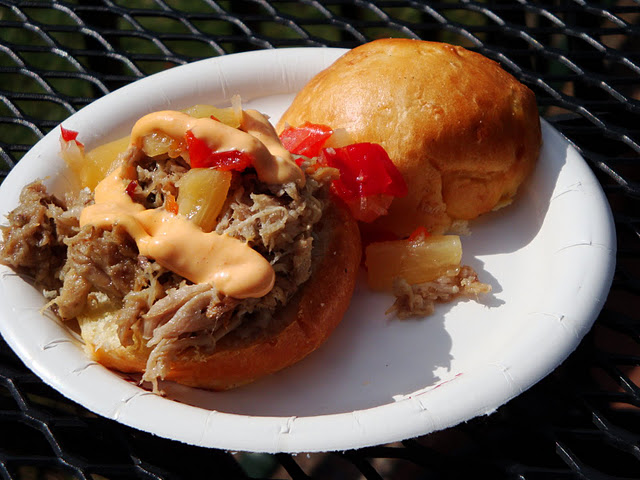 9. Liquid Nitro Chocolate-Almond Truffle with Warm Whiskey-Caramel
Venturing into Future World, you'll find some amazing desserts and drinks at the Chocolate Studio. Try both alcoholic and non-alcoholic Twinings teas, and don't forget to taste the Liquid Nitro Chocolate-Almond Truffle while you're there. Did we mention it's also gluten-free?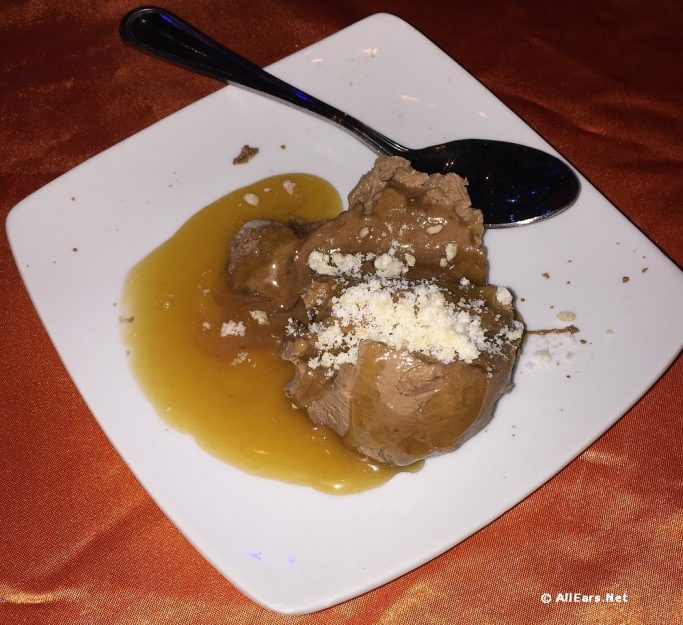 10. IMPOSSIBLETM Products
In the mood for something veggie-based?  We've all heard a lot about Burger King's IMPOSSIBLETM Whopper, but did you know you can also find IMPOSSIBLETM products at Food & Wine?  Earth Eats in Future World serves up vegetarian options that might have you fooled.
Don't forget to pick up your official Festival Passport for all of your Food & Wine options.  This handy guide will detail all of the booths and what each has to offer, making your trip around the World Showcase a little less overwhelming — it also makes a great keepsake to remember the trip by.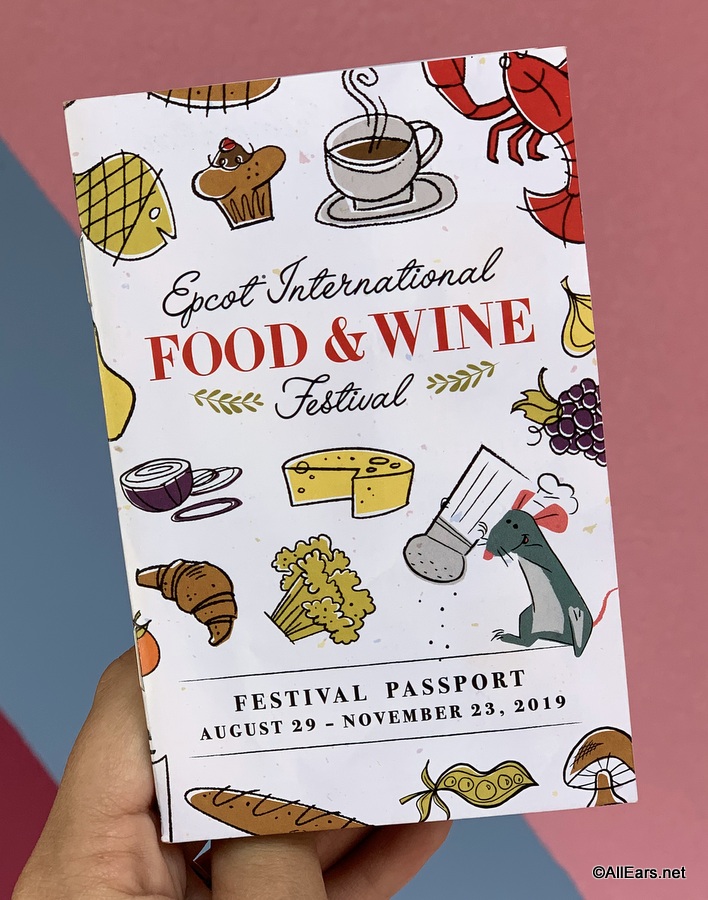 From the Eat to the Beat Concert Series to specialty seminars, Food & Wine is more than just…well, food and wine!  Click here to learn more about the different experiences Epcot International Food & Wine Festival has to offer.
What's your favorite thing to do during Food & Wine?  Share your thoughts!
Want More AllEars? You know you Do! Follow us on social media!