The Christmas season isn't complete until you've had a face-to-face with the big man himself: Santa! And in Walt Disney World's Disney Springs this holiday season, you can shop for the folks on your nice list and make sure you're on Santa's, too.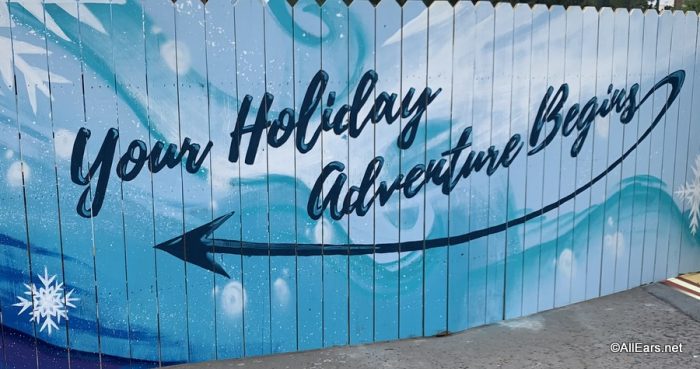 The head elf meets in Santa's Chalet (of course), and while there's no snow in this particular chalet (must be his summer home), it's still festive and dressed to the nines.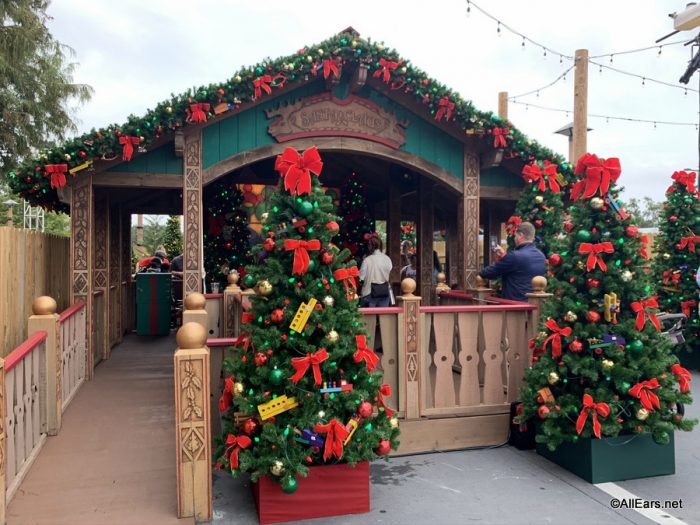 You'll start the process of meeting Santa by checking in with cast members (they're called Santa's Helpers here) across from Once Upon a Toy in Disney Springs Marketplace.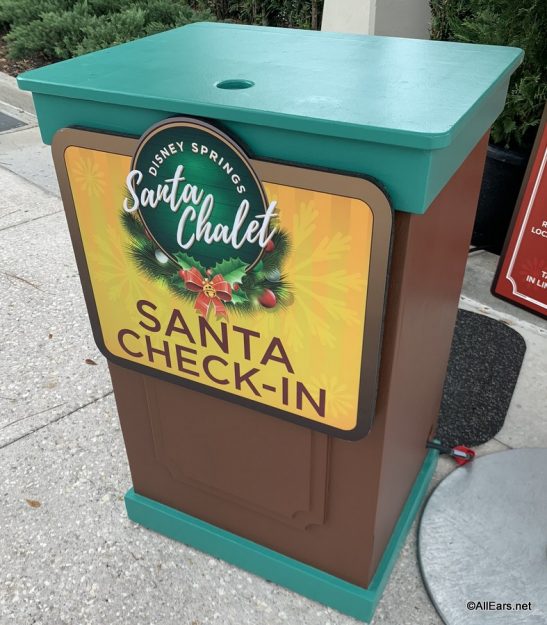 You'll see signage letting you know how long you can expect to wait.
But you won't be standing in line, trying to contain your kids' (or your own) excitement. Rather, you'll give your mobile number to Santa's Helpers, and they'll put you in a virtual queue.
You can then wander around — grab a snack, do some shopping — or sit and rest because you've been going nonstop and just. need. to. sit. You'll get a text when it's time to return, and you'll have ten minutes to make your way back to the check-in podium.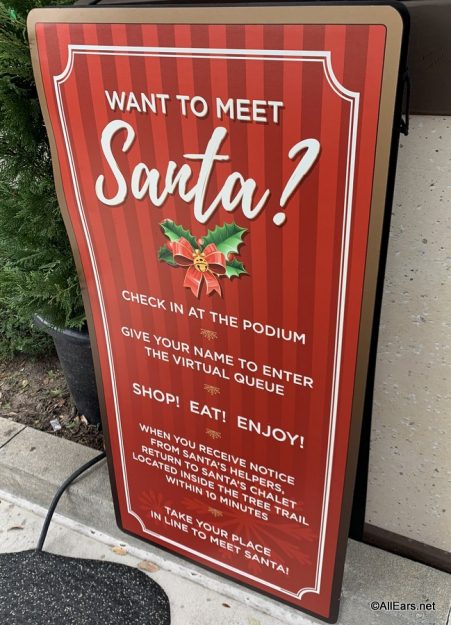 Santa's Helpers will send you to the actual queue, and you'll soon make your way to greet this guy: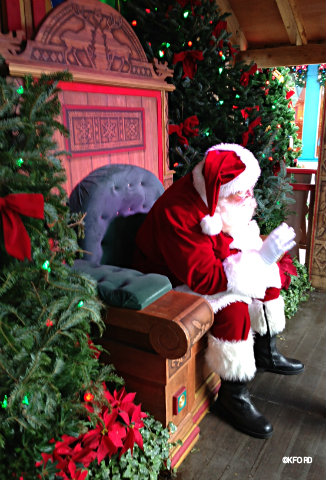 It's Santa! I know him! Not well, but I've met him a few times. And you can, too, with this simple and efficient process of meeting Santa Claus in Disney Springs!
Want to know more about celebrating the season in Disney Springs? Click here!
Are you planning to confirm your nice list placement in Disney Springs this year? Let us know in the comments!
Learn more about this year's Christmas Tree Trail at the links below!