Walt Disney World has put on its holiday best, with Christmas and winter decor at all four parks. We've toured the decor at Disney's Hollywood Studios and peeped the brand new holiday designs at Animal Kingdom. And we've already covered the very first Mickey's Very Merry Christmas Party (we took you inside here!).
Now it's time to venture out into the cold (or…  not because Florida) to meander down Disney Springs' Christmas Tree Trail!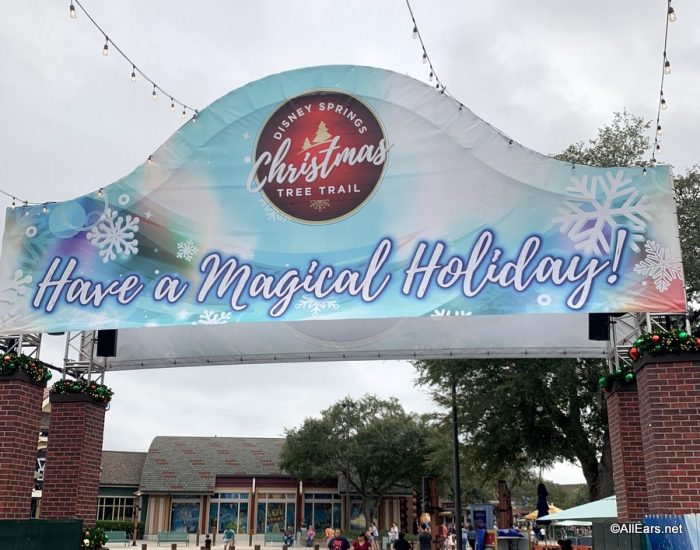 The Christmas Tree Trail is a young addition to Walt Disney World's holiday celebrations, and it just seems to get better each year! We love this mural at the start of the Trail: Your Holiday Adventure Begins! Thanks, CTT, we're so ready!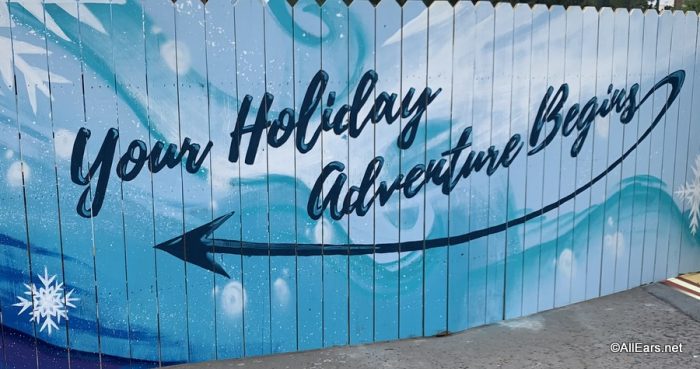 The hours for the trail are 11AM to 11PM seven days a week, so whether you're killing time mid-day or staying out late, you can take some time to enjoy the Trail!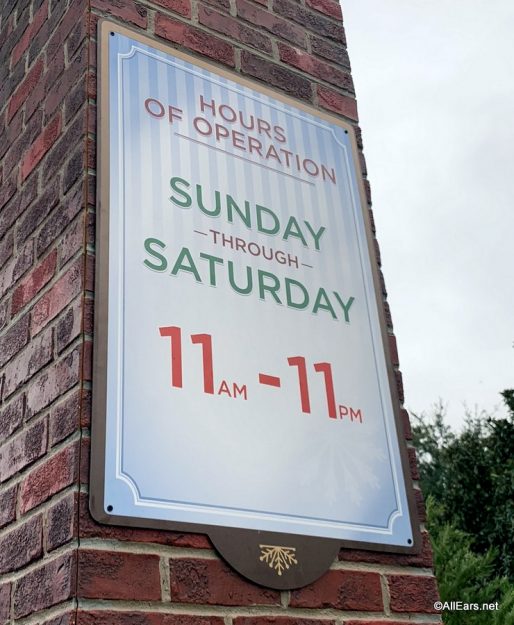 Christmas Tree Trail Posters
This year the themed Christmas trees are accompanied by clever, beautiful posters related to many of the the themes!
Click here to browse through ALL of the Christmas Tree Trail Posters!
Christmas Tree Trail Shopping & Snacks
And should you get hungry on the Trail, there are a few spots where you can grab a bite or a beverage! Need a new tee shirt to go with your eggnog (who doesn't?!)? You'll find some shopping on the Trail as well!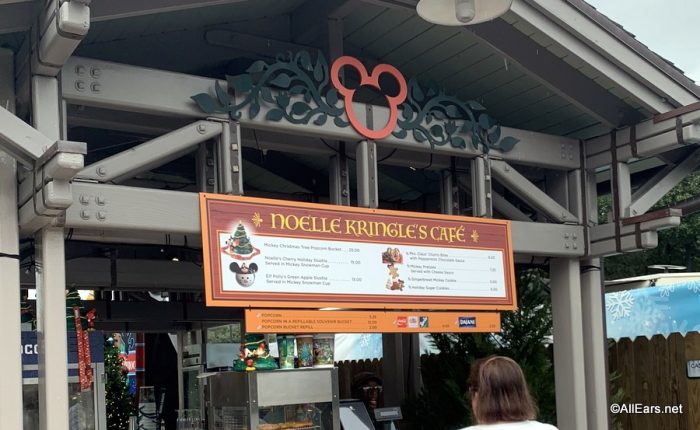 Christmas Tree Trail Santa Meet
And if it's just not Christmas without a visit to the jolly man in red, Disney Springs has a Santa meet-and-greet, too.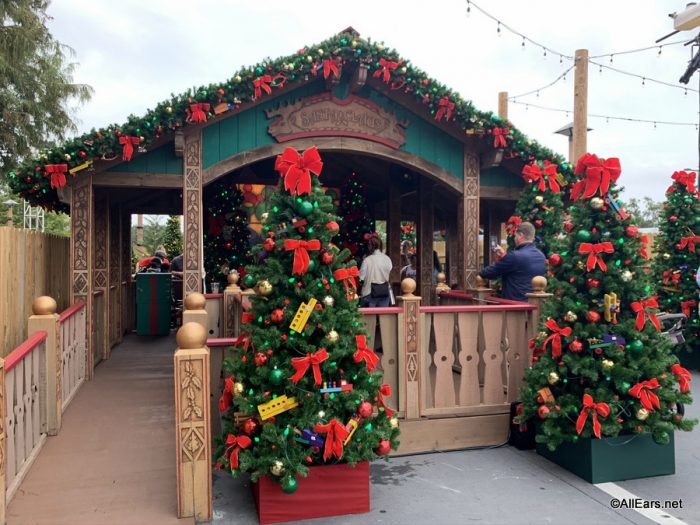 Click here to find how you can meet Santa without standing in line!
Christmas Tree Trail Trees
But let's stop branching out and leaf-ing you in suspense: bring on the trees!
We're starting with this trident-topped tree that celebrates The Little Mermaid!
You'll notice lanterns on some of the trees along the Trail. These lanterns correspond to ornaments guests are told may be purchased at Disney Springs' Christmas ornament central: Days of Christmas! Ariel's land-lubbing tree has two lanterns!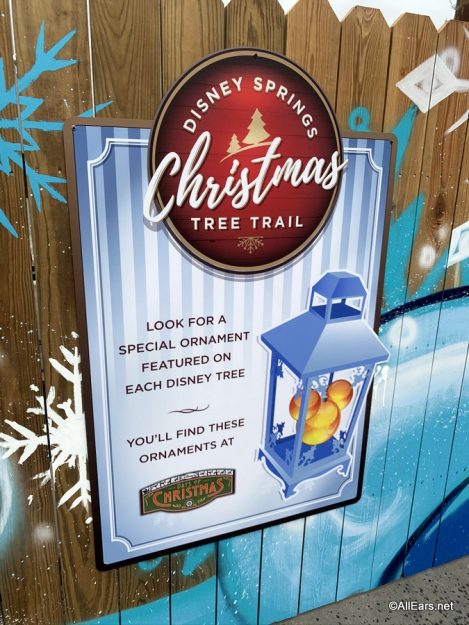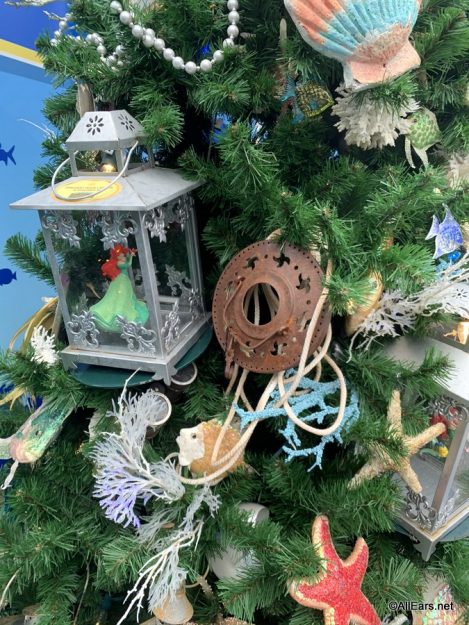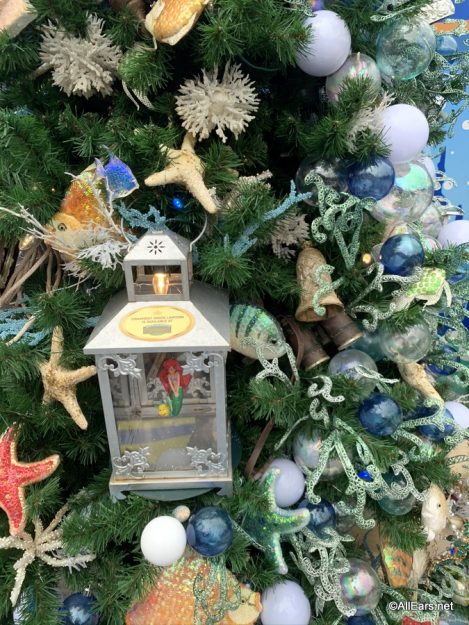 Minnie Mouse's tree is pretty in polka dots (of course!).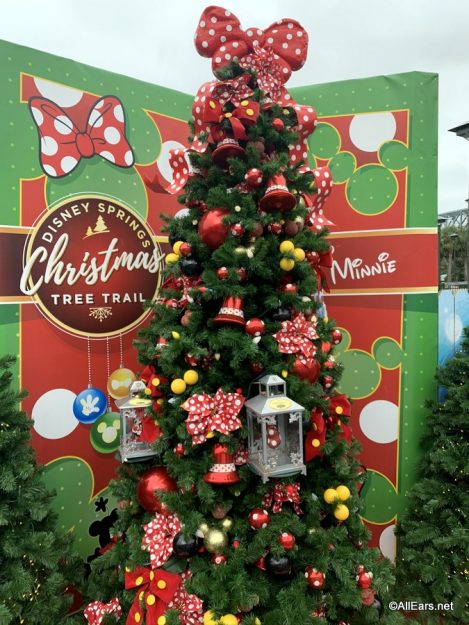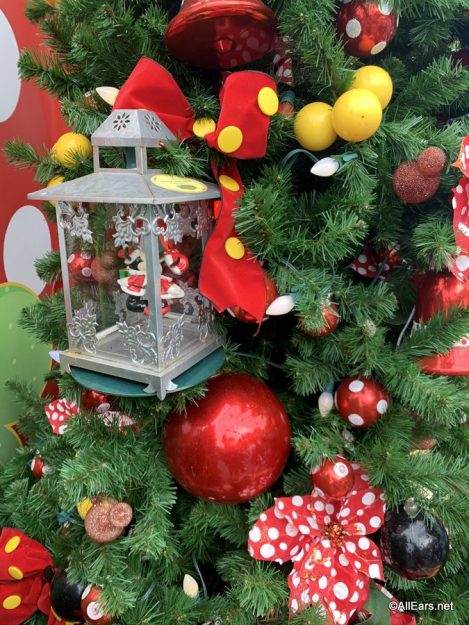 The Beauty and the Beast tree features bursts of yellow, like Belle's beautiful ball gown. You'll spot 'stained glass' Cogsworth and Mrs. Potts tucked amongst the evergreen.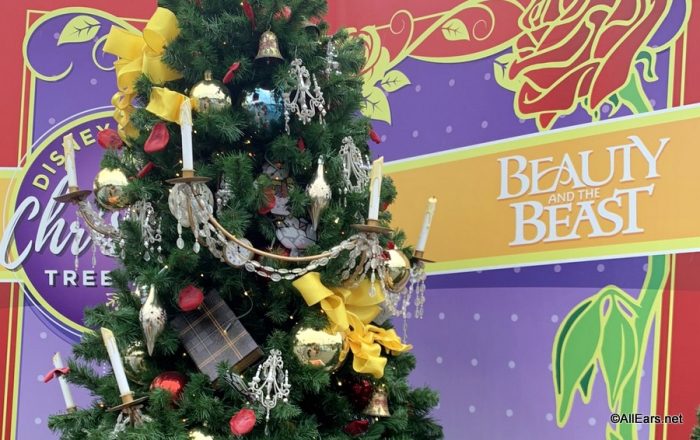 Sleeping Beauty's tree is a study in bright colors and flowers, but there something big in this tree!
No, not the Fairies' hats, though those are awesome… .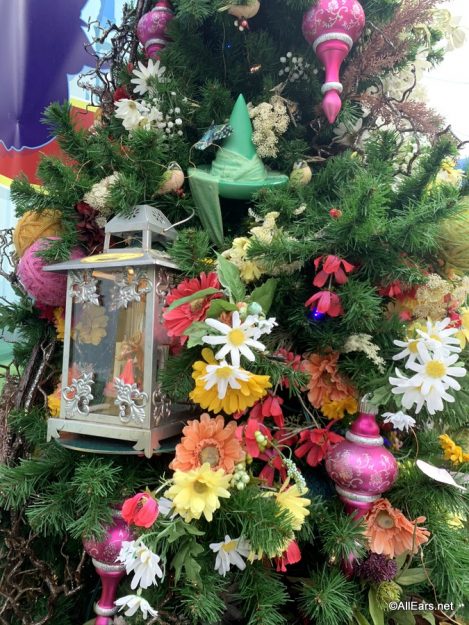 A spinning wheel! With yarn! Seriously fun. And also how? (We're guessing lots and lots of wire.)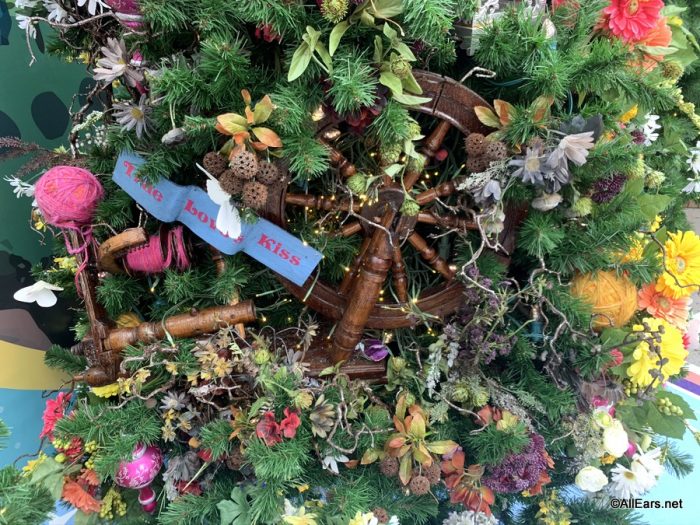 The Princess and the Frog tree is classic Tiana in green with pops of purple.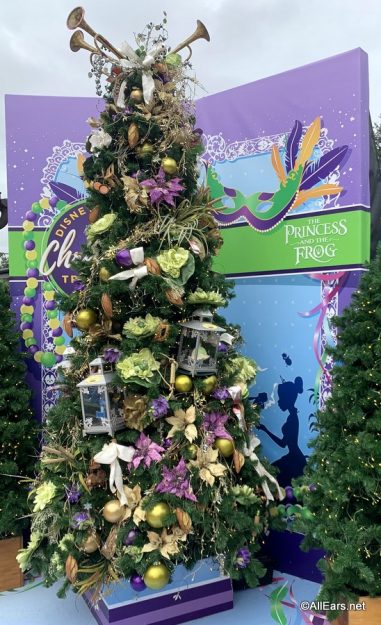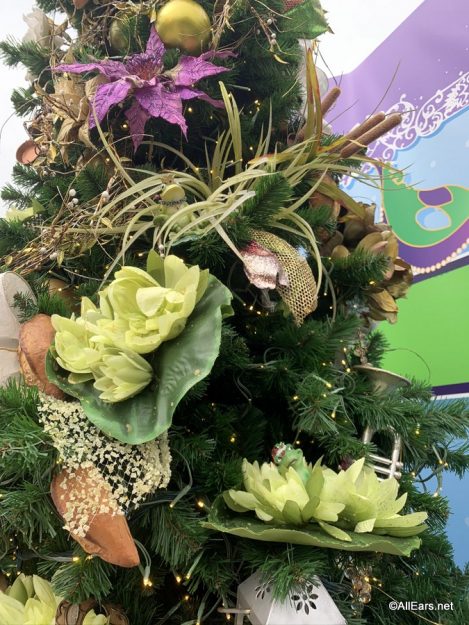 This tree featuring a cobra and a magic lamp celebrate Aladdin!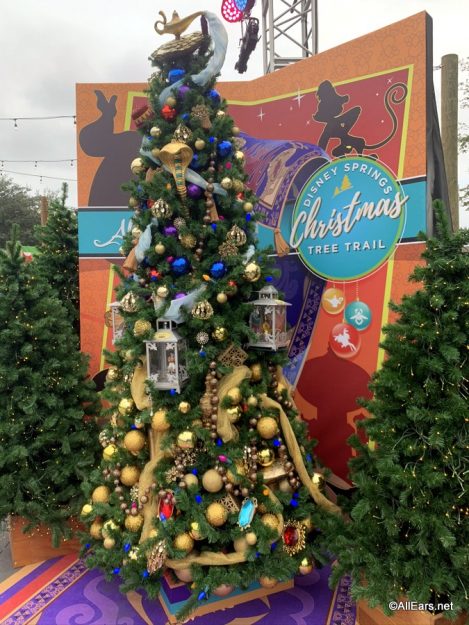 The Frozen tree looks… chilly. But the best part, by far? ALL THOSE CARROTS. Don't tell Sven and Olaf!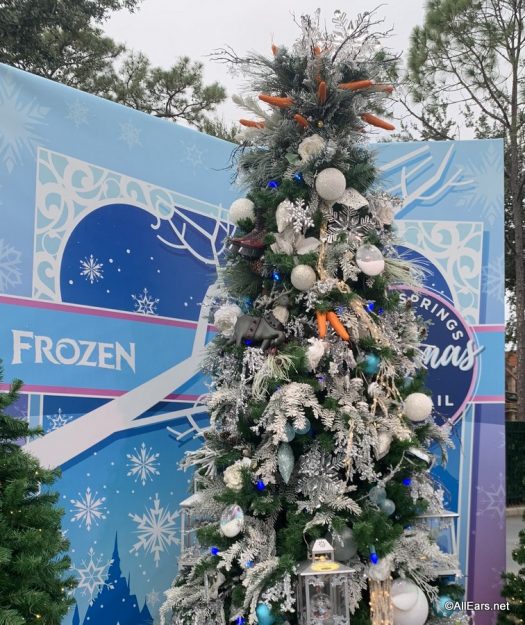 Mulan's tree is spring-like with a cascade of pink flowers.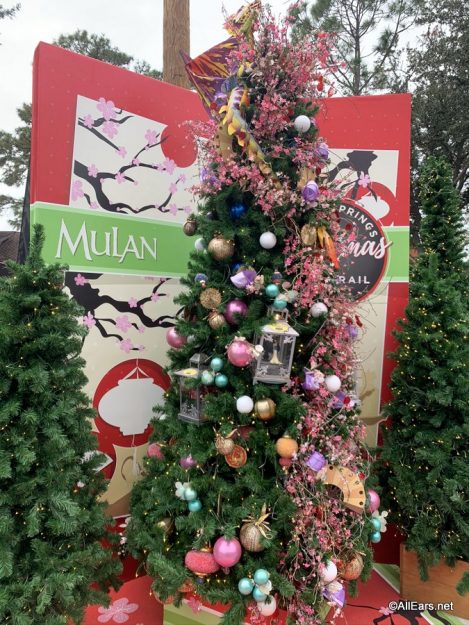 Flowers are a strong theme on Snow White's tree, too. Birds and butterflies are dainty and pretty upon closer inspection.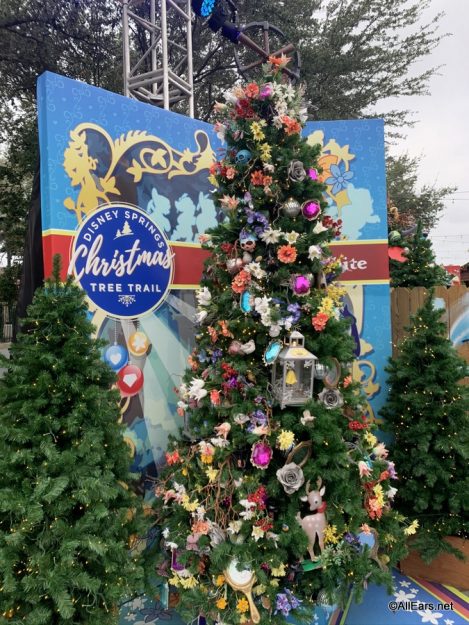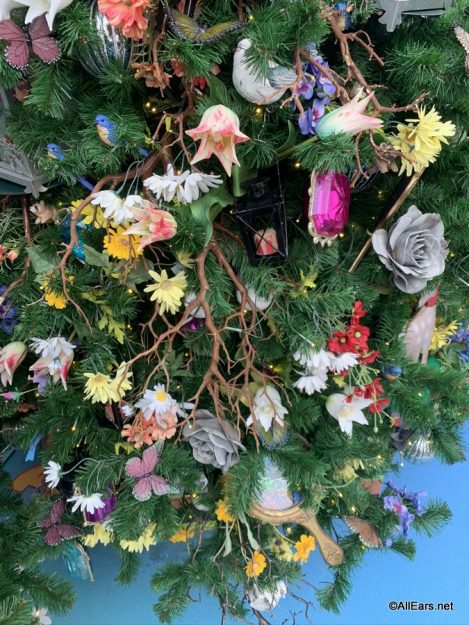 You don't have to be a kid to appreciate the Toy Story tree, complete with paper chain garland.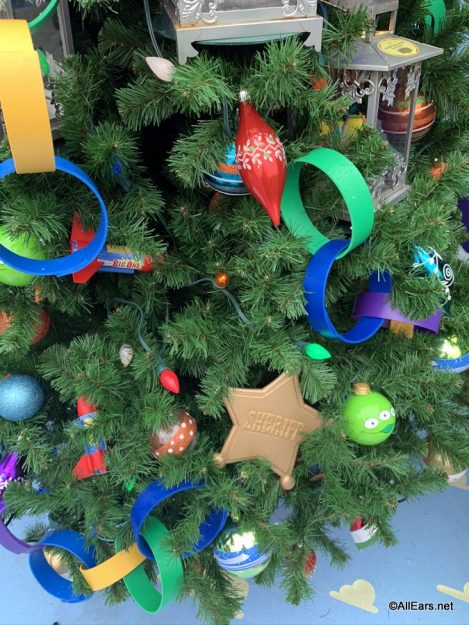 Madame Leota has the Haunted Mansion tree all wrapped up.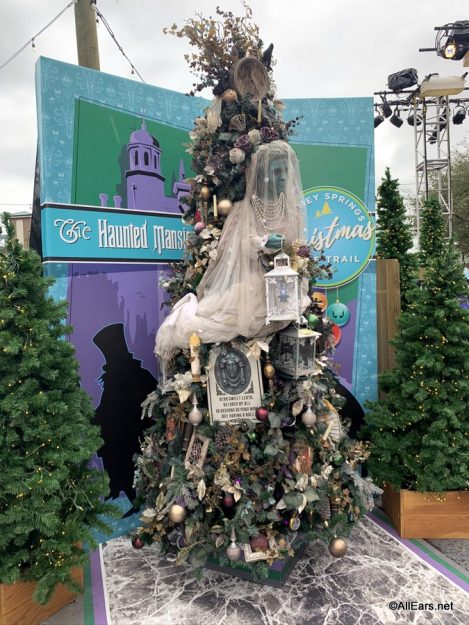 Pinocchio's iconic hat tops his charming tree.
Meanwhile the Villains tree is topped with… Ursula's tentacles. Where's the freaked-out-wide-eyed emoji when you need it?!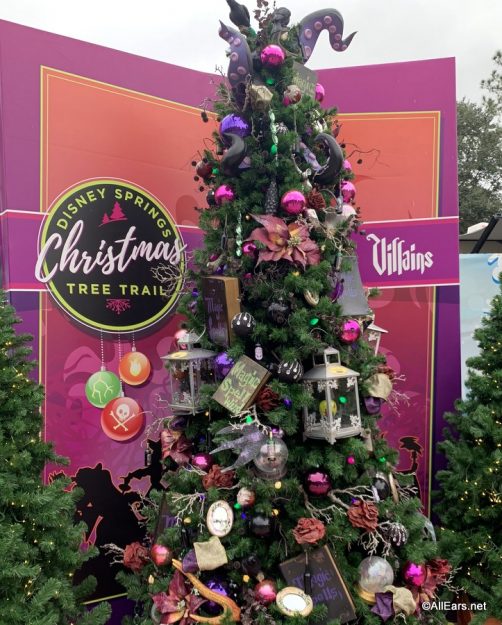 The Dumbo tree has an elephant on top. We suppose if an elephant can fly, it can also perch atop an evergreen.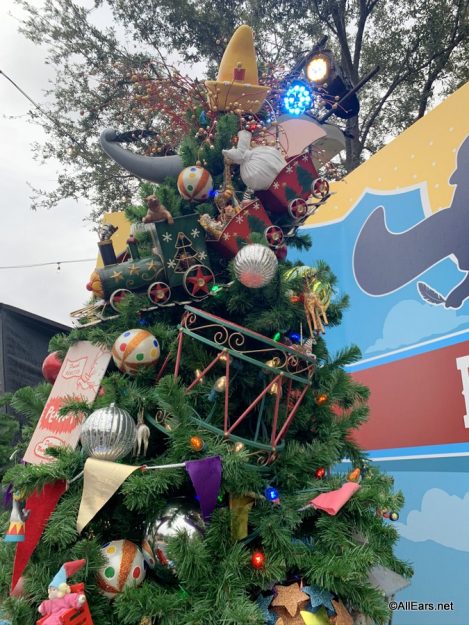 Pumpkins adorn the Cinderella tree, complete with a glass slipper on top!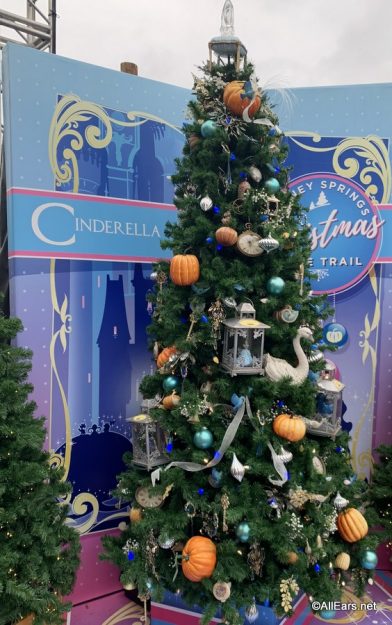 The Robin Hood tree is dotted with targets and golden baubles.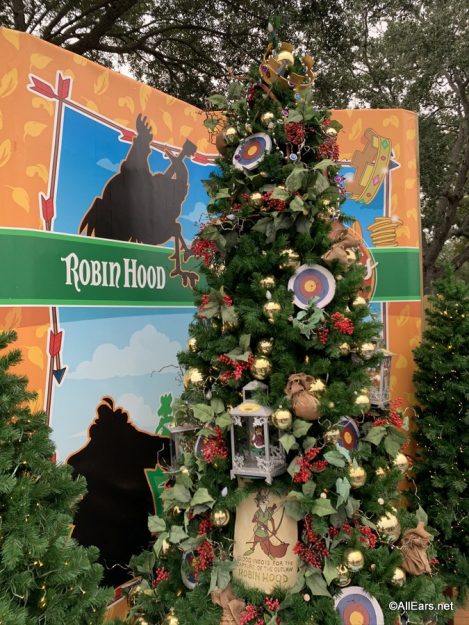 And Peter Pan features lots of references, including Hook's sword, children's playthings, and a ship!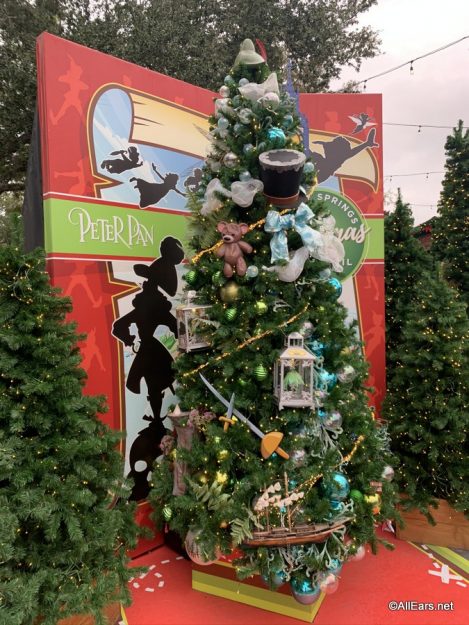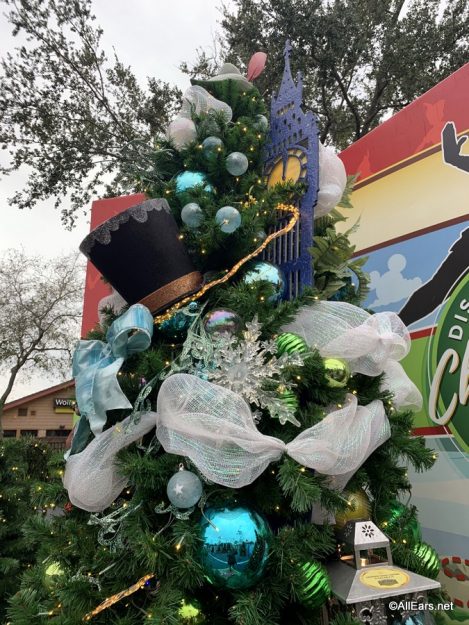 The Star Wars tree is perhaps a little sparse compared to the others, but the bursts of color, Chewie's belt, and plenty of other details make it festive (by this galaxy's standards).
Rapunzel's golden hair winds around the Tangled tree, where flowers, lanterns, and her paint palette harken back to the film.
Rafiki's strong hands hold a stylized lion cub atop The Lion King tree. We love the use of natural colors and materials here.
Mary Poppins' tree is packed with movie references. Check out the close-up!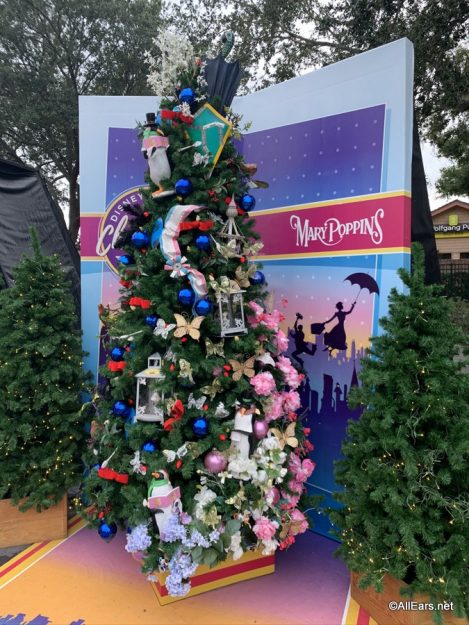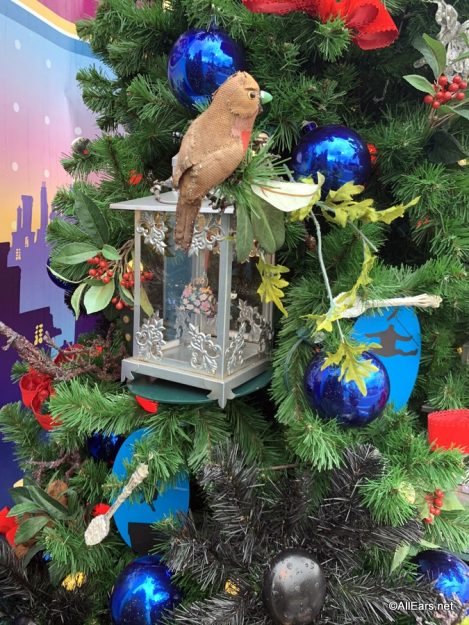 And Fantasia closes out the Trail by bringing back that iconic blue hat.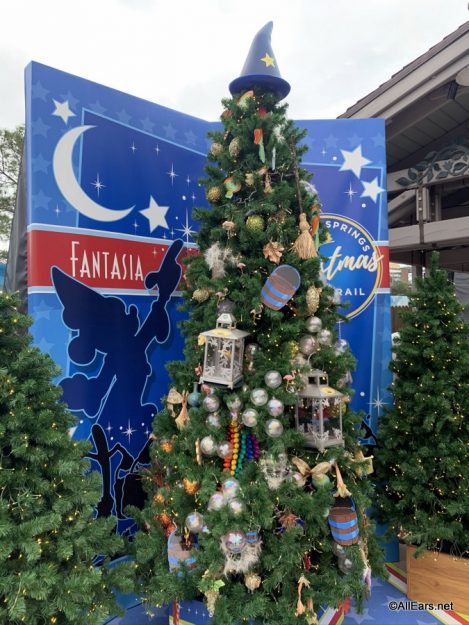 And that's it: the 2019 Christmas Tree Trail. We love this addition to Disney Springs. The details are incredible, and every tree offers something that gives us FOMO for our own Christmas trees!
Which Christmas Tree Trail theme is your favorite? Yeah, we can't pick just one, either — which 1-5 themes are your favorite? Let us know in the comments!