We have lots of Disney tips and advice to give, and this is one you won't want to forget: don't "discount" a Disney Resort just because it sails under the flag of a Value Resort! From the All-Star Resorts to Art of Animation and Pop Century, each one of these spots is totally unique in its own Disney way and offers tons of fun amenities for its guests!
Let's take a closer look at a few of our favorites!
First off, we're headed to Disney's Pop Century Resort!
This Value Resort is themed after the decades of the 20th Century. Decades range from the 1950s to the 1990s.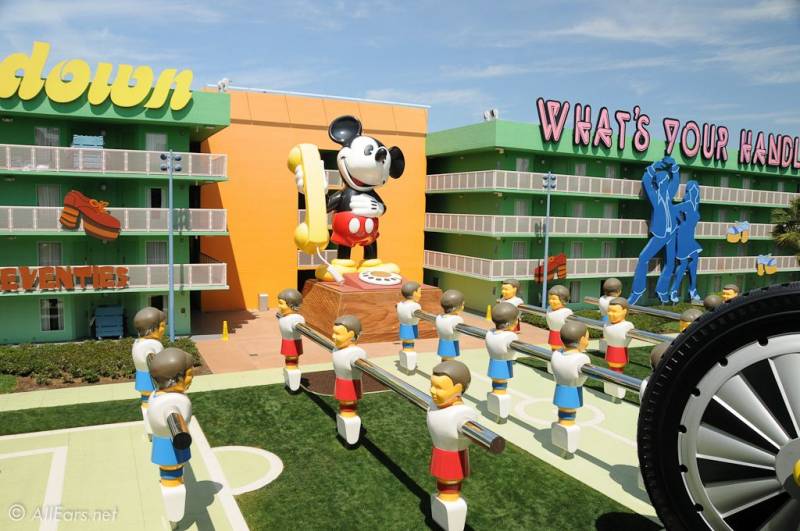 Oversized icons throughout the Resort depict popular toys and trends from each decade. And if you haven't stayed here for a while, you're in for a treat! All of the rooms have been updated and are way more modern and comfortable, we must say!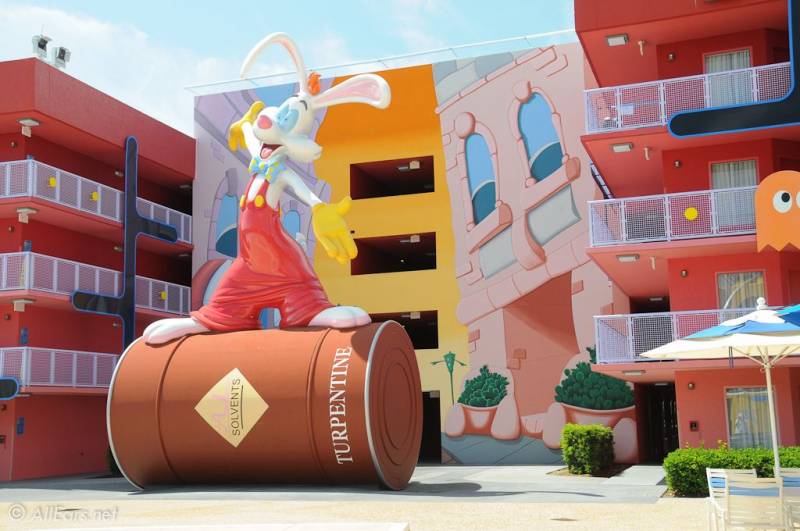 Remember the two full size mattresses of yore? Well, they're gone, and in their place you'll find two queen size beds, one of which is a Murphy bed to save space! There's plenty of space to stretch out and relax now!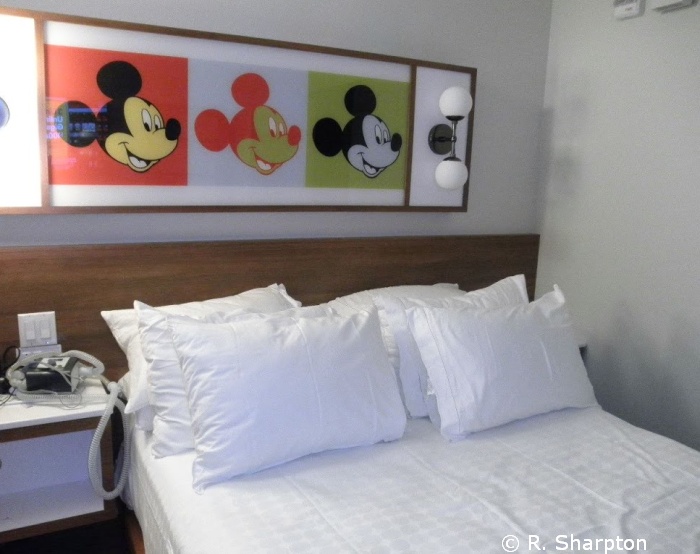 Televisions also got a major upgrade!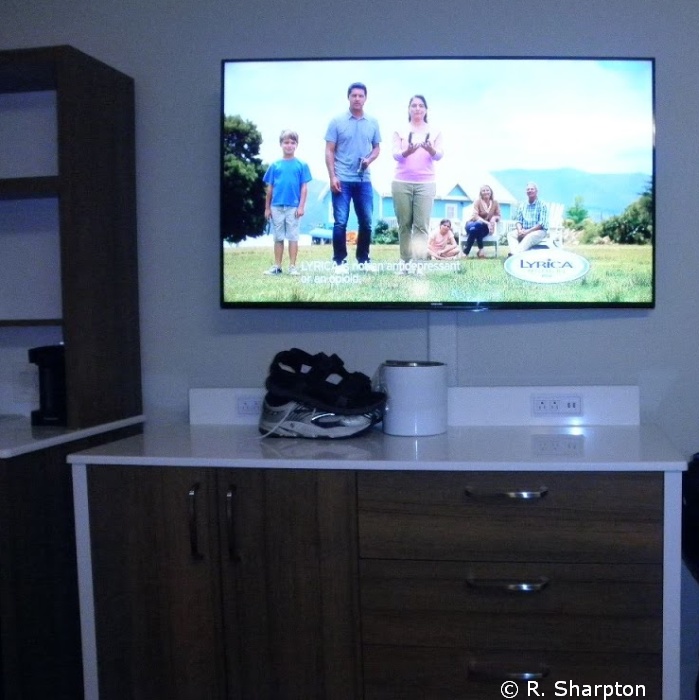 For those late-night snack attacks, the Everything Pop! Food Court is the place to be! This is the only place you'll find one of the funkiest desserts at Disney — Tie-Dye Cheesecake! Pro tip: grab a few of these guys when you first arrive, and keep them in your room's mini fridge as they're liable to sell-out!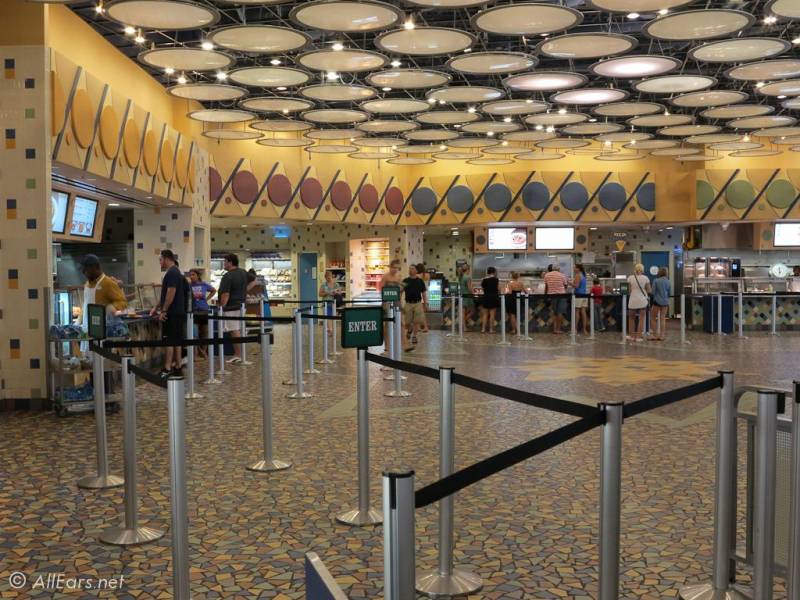 Here's another reason why Pop Century is so awesome: the Skyliner will drop you off at your Resort if you're staying here or at Art of Animation!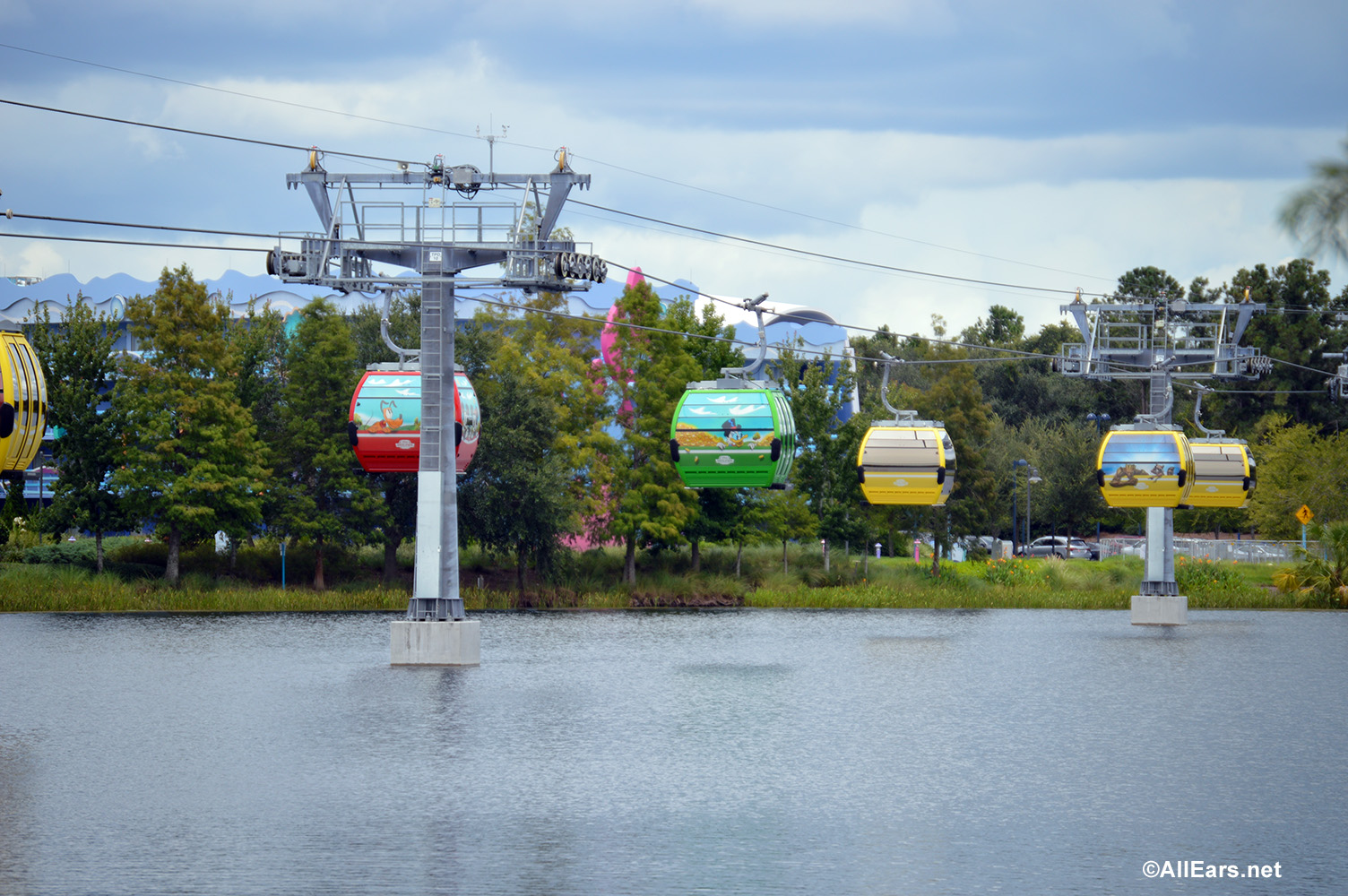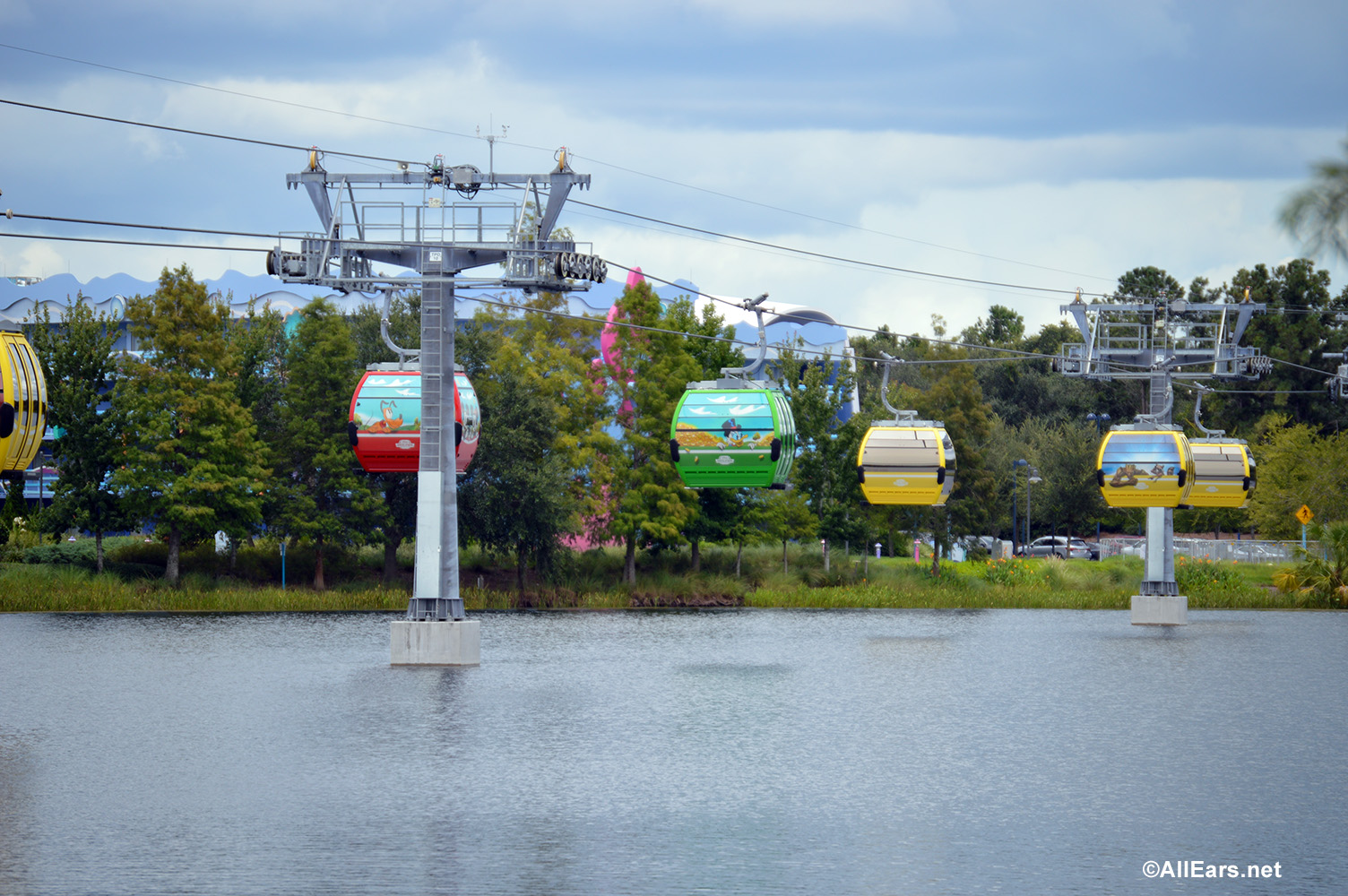 Speaking of which, we gotta tell you about the Art of Animation and what a dream this place is!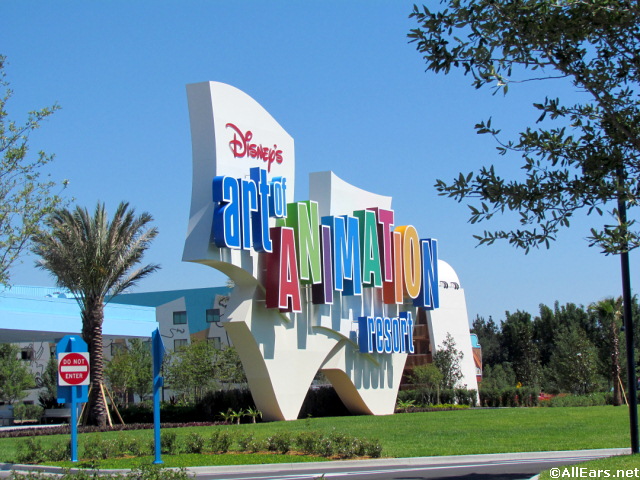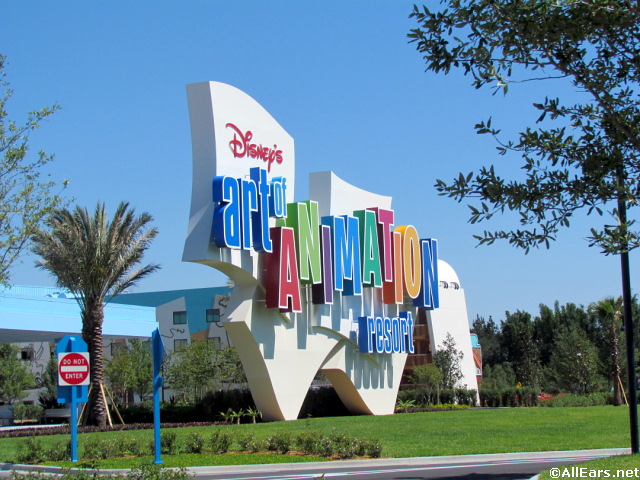 If you and your fam are fans of Finding Nemo, Cars, The Little Mermaid, or The Lion King, then this just might be the Resort you've all been looking for!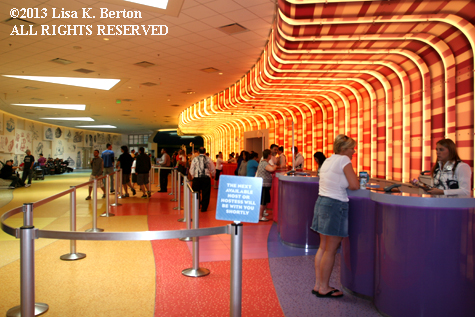 The details to Art of Animation couldn't be more enticing… especially the Cars-themed buildings and surroundings, which really feel like the movie has come to life!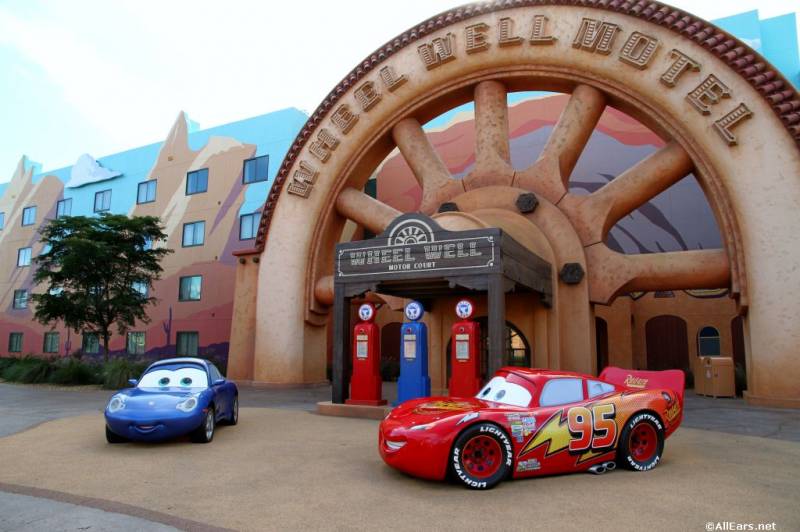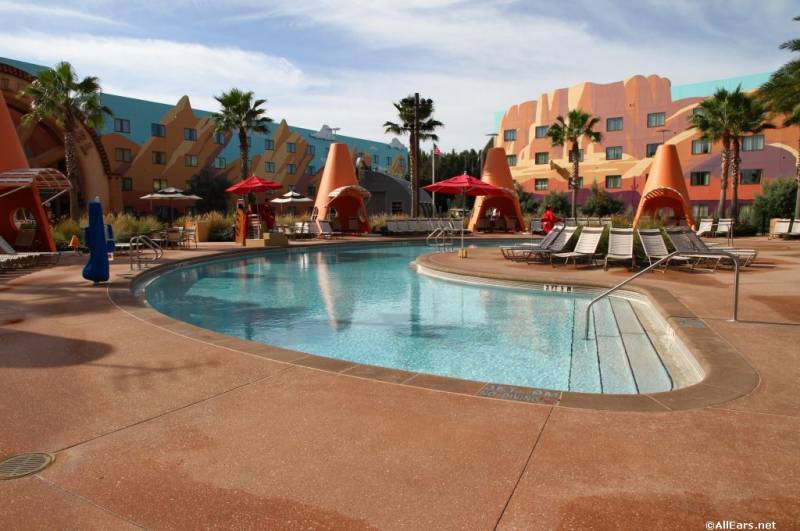 The theming of the Cars building, pool and courtyard are to-die-for. If you adore Cars Land at Disney's California Adventure Park or if you've ever wanted to go there, then this place is the next best thing!
Art of Animation offers standard Value Resort rooms and many Family Suites that are affordable (by Disney standards for rooms of this size) and have two (yes, two!) bathrooms for you and the kiddos to get Park-ready in!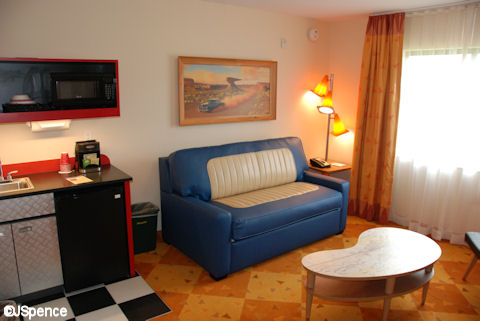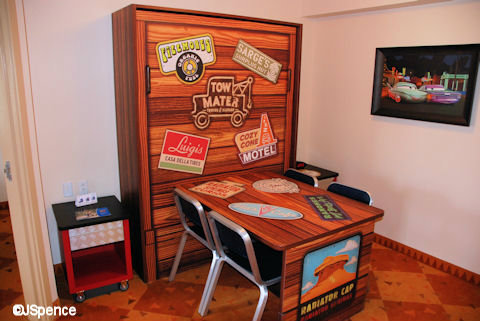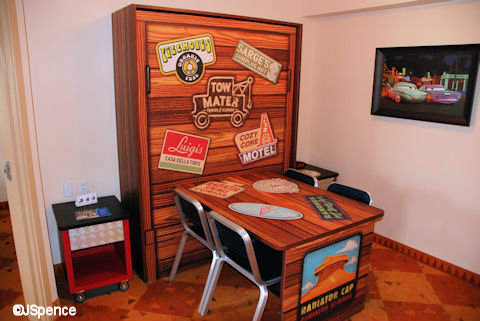 You'll also find a master bedroom and kitchenette in your luxurious abode. We hardly feel like we're staying at a Value Resort when we call this place home!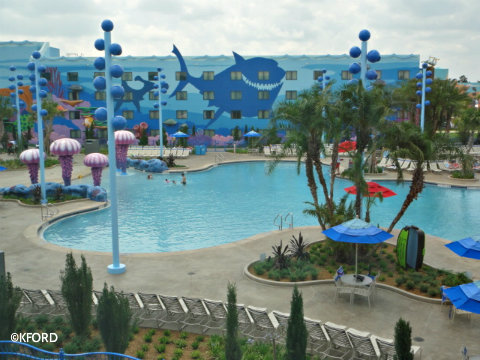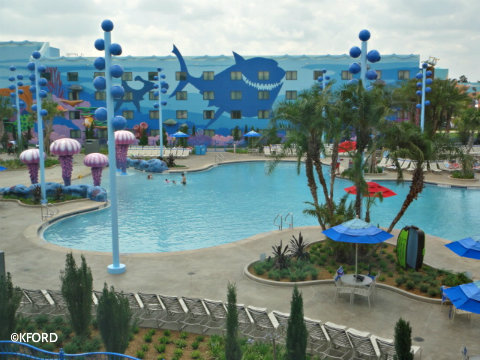 No matter where you're staying at the Resort, you gotta walk over to the Finding Nemo section and go for a dip in the Big Blue Pool! It features special speakers that play music underwater!
And for our last stop, we're venturing out to Disney's All-Star Movies Resort!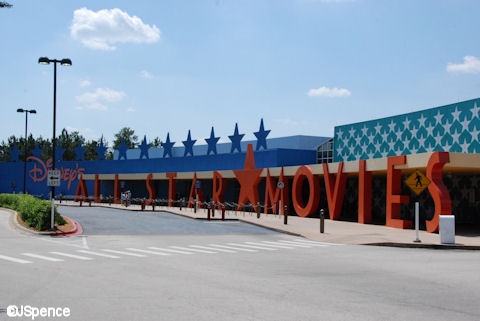 This is the Resort to choose if you love over-the-top theming and can't get enough of Disney films like Toy Story and 101 Dalmatians!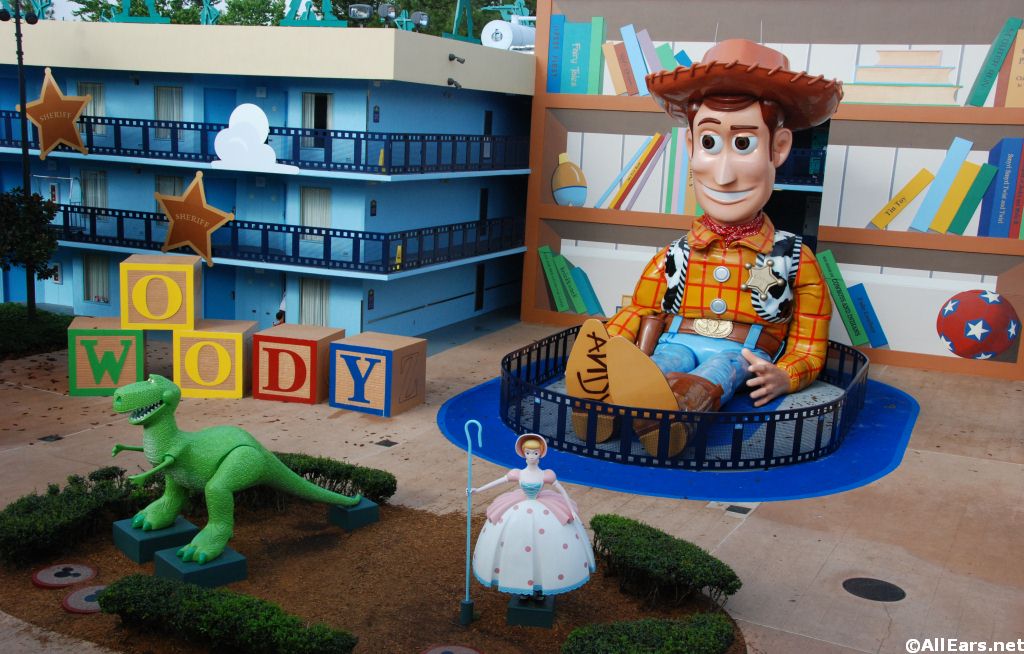 The rooms at Disney's All-Star Movies Resort are currently undergoing a major refurbishment. We're talking a crisp, clean, simple design that'll make for a cozy place to rest your head after a long day at the parks!
Once renovations are completed at All-Star Movies, Disney plans to continue the refurbishment by redesigning the rooms at All-Star Sports and All-Star Music. The style will most likely be in keeping with what we've seen happen over at Pop Century and now with All-Star Movies.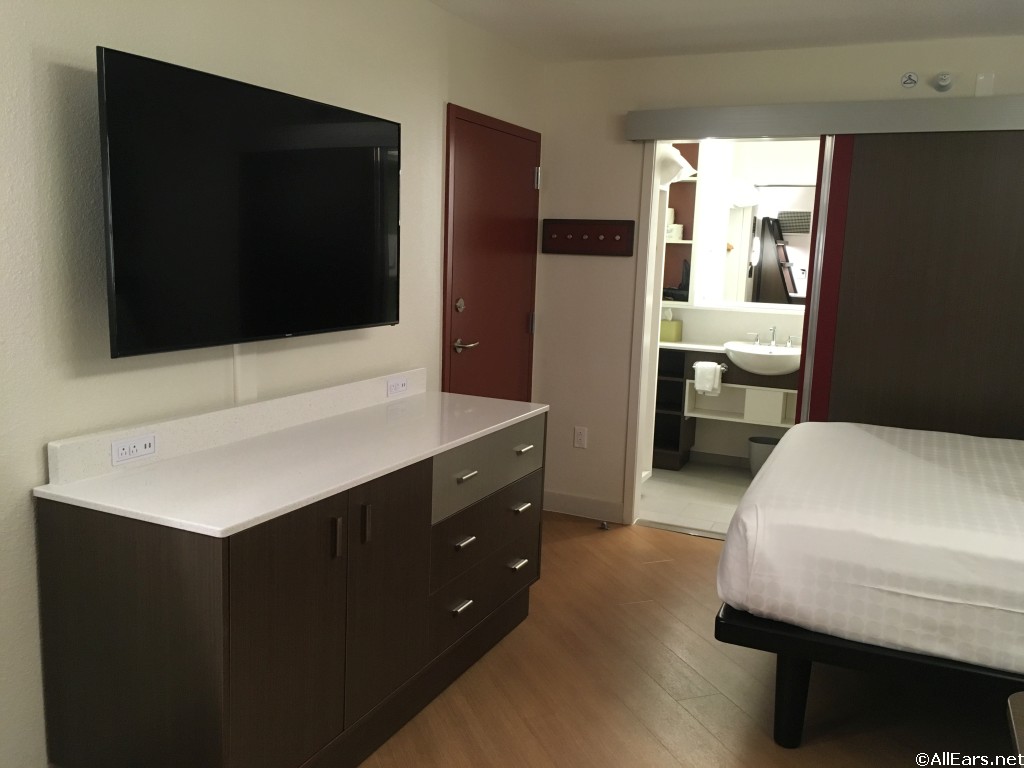 Another ginormous TV– we're not complaining!
While the rooms at All-Star Movies aren't by any means large, they're very bright, light, and practical!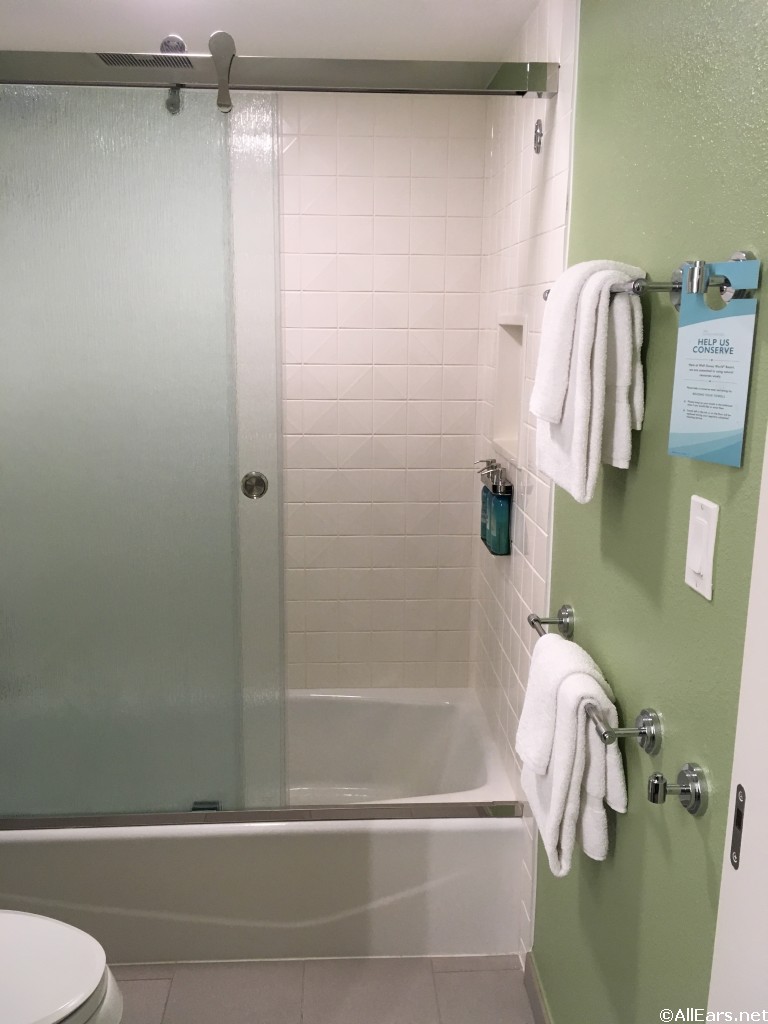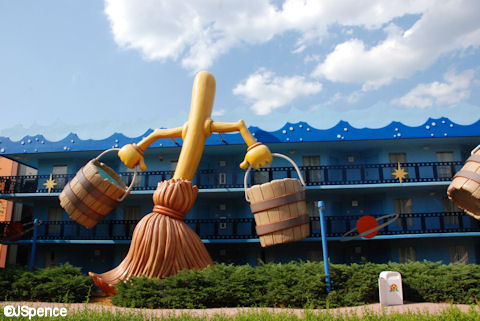 We love seeing a nod to some of our favorite classic Disney films including Fantasia, The Mighty Ducks, Toy Story, 101 Dalmatians, and The Love Bug!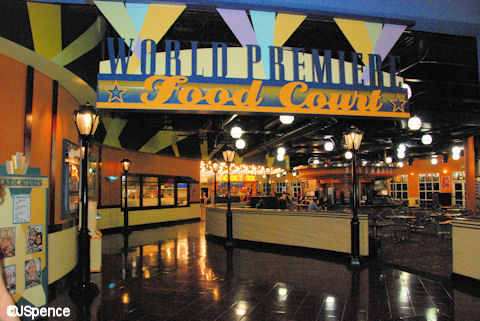 We know the Value Resorts are not everyone's cup of tea, but Value Resorts offer fun Disney details, especially if you're traveling with small children! They'll love the larger-than-life Disney characters, pools and buildings themed after their favorite movies and the wide array of kid-friendly menu options at the Food Courts!
And besides, if you'll be spending most of your time at the Parks anyway, you can save a lot of money by choosing a Value Resort! They're a comfy, cozy and magically Disney — and they leave more room in the budget for Mickey Ice Cream Bars!
Are you a fan of the Value Resorts? Which one is your favorite? Let us know in the comments! 
Check out these posts for more trip-planning advice: