Finally! After weeks, months, and years of anticipation building up we finally get to see REAL pictures of Star Wars: Galaxy's Edge!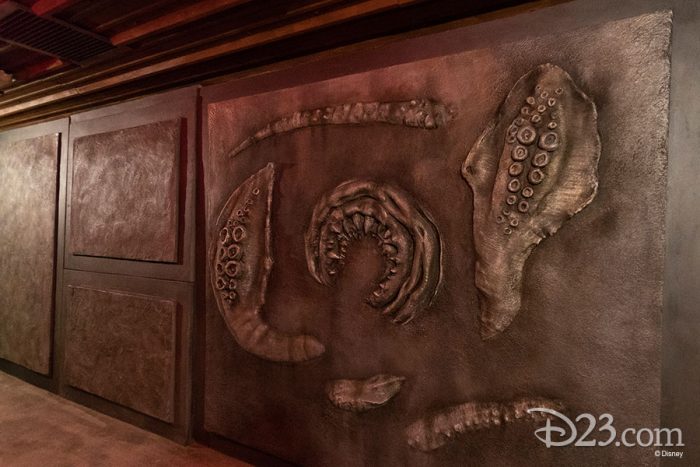 D23 published a photo gallery with photos of the land, rides, stores, restaurants, and details!
In the D23 photo gallery, you'll find photos of some of the hidden or coded messages in the land that we will be able to translate or decode with our Datapads (Play Disney Parks app). Learn more about the Play Disney Parks app and interactivity in Star Wars: Galaxy's Edge here.
You'll also see evidence of Batuu's backstory and place in the galaxy with details like blaster marks from a past standoff.
You'll really start to get a feel for the level of detail in this new land with these photos. There's everything from a Rathtar frozen in carbonite to pictures of some of the "Easter eggs" referring back to the original Star Wars trilogy to taxidermic heads found in Dok Ondar's Den of Antiquities.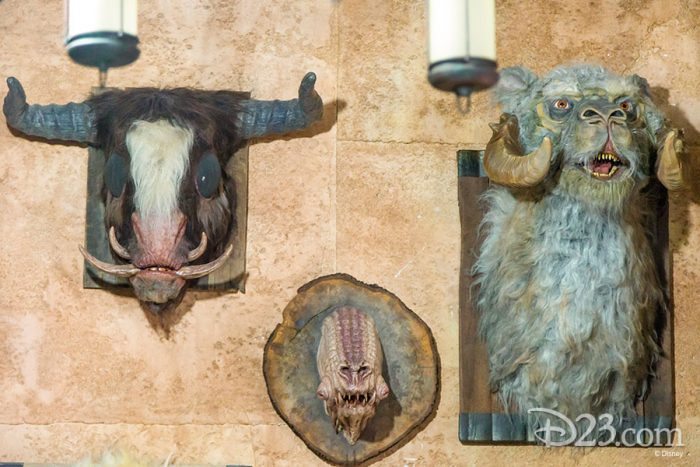 If you want to see more, be sure to visit D23's photo gallery of these amazing first photos!
Did you catch all of the recent Star Wars: Galaxy's Edge news?
What do you think of these photos? How excited are you for the opening of this new land? Let us know in the comments
Be sure to follow @allearsnet on Instagram and Twitter!
Check out our YouTube Channel for reviews, news, information and more!
Click below to subscribe to the AllEars® newsletter so you don't miss any of the latest Disney news!