Dumbo is getting ready to soar into theaters on March 29 — but before then you may see him in the skies above your house! Plus, in other Dumbo news, we've just learned that the band Arcade Fire will be performing "Baby Mine" from the original film during the end credits of the new film.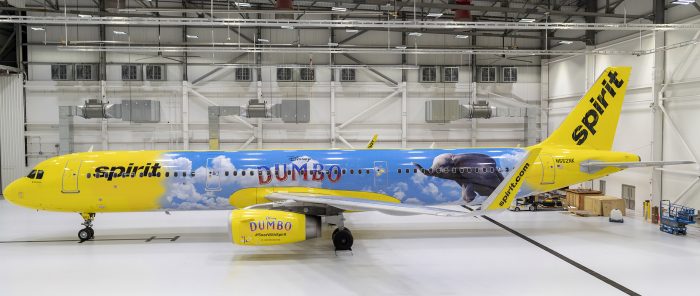 Disney's new, live-action Dumbo will include the lullaby "Baby Mine" from the original animated classic. The new film's version of the lullaby will be performed by the band Arcade Fire — a band with a special connection to the original film.
Arcade Fire's Win Butler states: "There is a scene with a locomotive in the original Dumbo that uses an instrument called the Sonovox that my grandpa Alvino Rey made famous in the 1930s."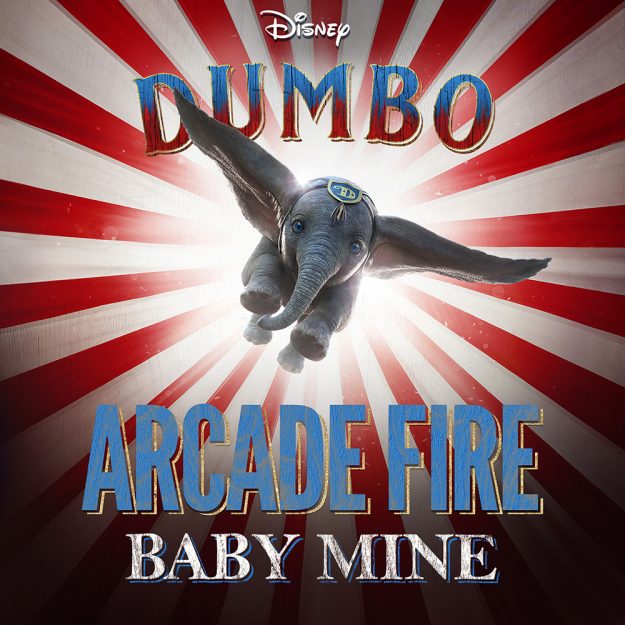 The scene Butler references features the lullaby "Baby Mine" and portrays a touching moment between mother and son. Watch and listen to this special sneak peek at the film and Arcade Fire's "Baby Mine".
Butler asks moviegoers to stay and "listen for the cameo of my grandpa Alvino's famous Sonovox at the end."
As you wait for the film to open be sure to look up! You might see Dumbo flying over your house!
To celebrate the release of Dumbo, Spirit Airlines just unveiled its Dumbo plane! The plane features larger than life images of Dumbo soaring in the blue sky. Watch a time-lapse video of the installation of the special artwork here!
Travelers flying with Spirit between Detroit, Orlando, San Juan, Fort Lauderdale and Baltimore/Washington will have the chance to "fly" with Dumbo on the first three days of service. The aircraft will then travel across the country for the next two months, celebrating the movie's release on March 29, 2019.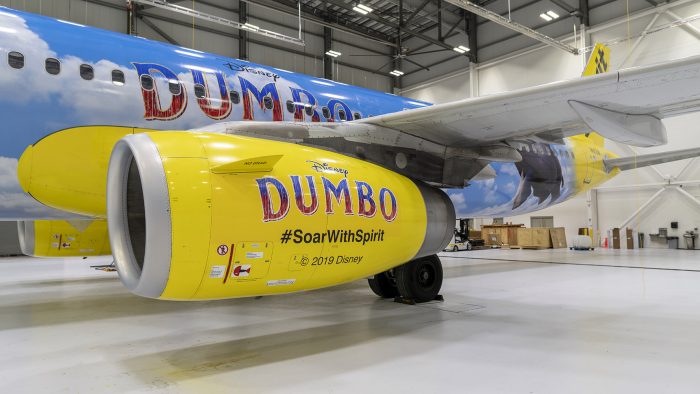 Let us know if you see or fly on Spirit Airlines' Dumbo plane in the comments below! And what do you think of Arcade Fire's version of "Baby Mine"? Drop us a note!
Want to learn more about the Dumbo? Check out these other posts:
Remember! When you're in Disney tag us @allearsnet in your photos!
Subscribe to the AllEars® newsletter so you don't miss any exciting Disney news!