This past week Lexi, an 8-year-old kidney transplant patient, was visited by Good Morning America's Michael Strahan — and treated to quite a surprise!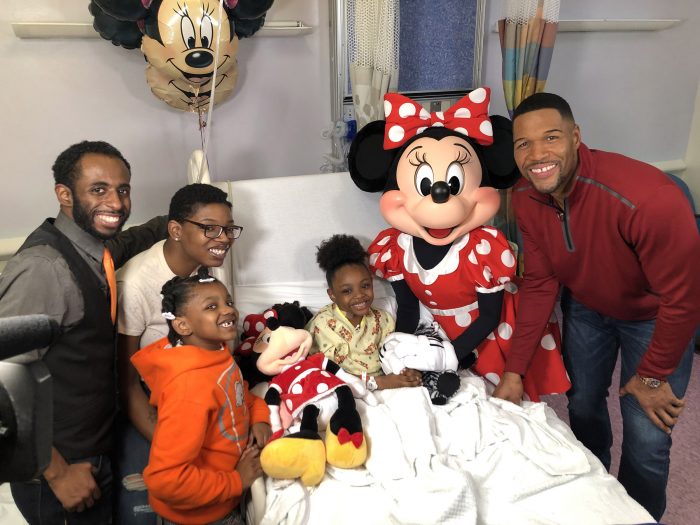 Strahan wasn't Lexi's only visitor — he brought her favorite Disney character, Minnie Mouse, along with him on his visit. And that wasn't the only surprise Strahan brought with him.
Lexi has faced lifelong medical issues, and the latest was successfully receiving a kidney transplant — her father was the donor. Lexi has repeatedly surprised her doctors with her resilience and exuberance, and this time was no different.
After her surgery, Strahan visited Lexi at Mount Sinai Hospital along with Minnie Mouse! The two shared a heartwarming exchange, which led to an even bigger surprise: an invitation for Lexi and her family to visit Minnie again during a future trip to Walt Disney World Resort.
Lexi's journey to health is one of many stories Disney will share in the coming years. Last year, The Walt Disney Company Chairman and CEO Robert A. Iger announced a new $100 million commitment to improve the family and patient experience at children's hospitals around the world. This patient-focused initiative expands the rich legacy of supporting children's hospitals, dating back to Walt Disney himself.
Remember! When you're in Disney tag us @allearsnet in your photos!
Want more AllEars.net content? Be sure to check out our YouTube Channel for reviews, news, information and more! 
Subscribe to the AllEars® newsletter so you don't miss any Disney news!