from Hidden Mickey Guy Steve Barrett
Take a look at the following images to see if they qualify to be Hidden Mickeys/Characters. The first photo is from near the end of "The Many Adventures of Winnie the Pooh" ride. Just to the right of center, is there a white sideways classic Hidden Mickey at the top of the rock pile?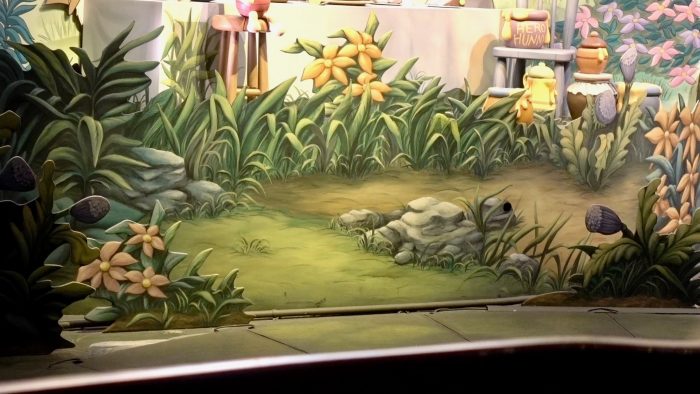 At the first part of "it's a small world," to the right of your boat, check out this boy dancer in a green costume, holding a girl above him. Do the three gems on the upper center of his chest form a Hidden Mickey? (Thanks to Jason, Tammy, and Lily Armstrong.)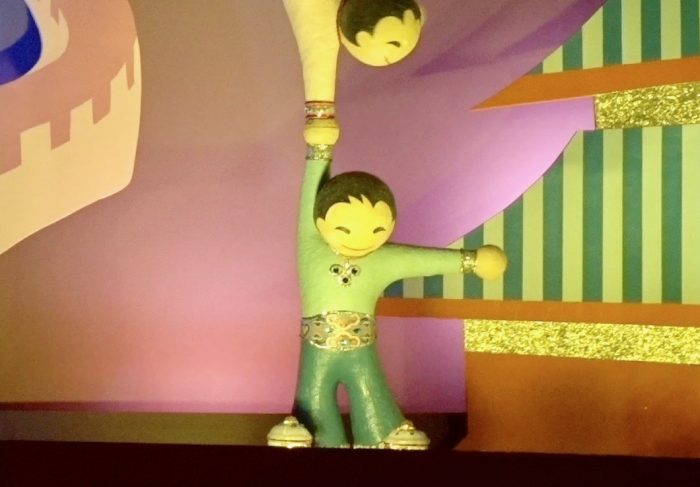 In a recess at the rear of Merida's Meet and Greet at Fairytale Garden, an exposed-brick clearing on a wall looks suspiciously like Merida's horse Angus, or does it? (Thanks to Alena White and Marc Schreiber.)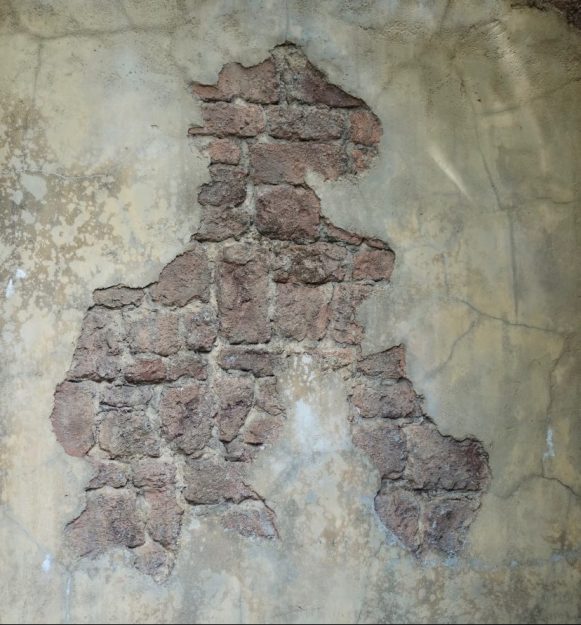 For comparison, here's a Disney Clip Art image of Merida and Angus. https://www.disneyclips.com/imagesnewb/archery.html
Keep up the search for Hidden Mickeys and Hidden Characters!
You can see more Hidden Mickeys from Steve Barrett HERE.