Some folks see Mickey in images that may be questionable – not purposefully created by Disney Imagineers and artists to be Hidden Mickeys, but they're fun to study anyway!
Our first stop is The Boneyard at Disney's Animal Kingdom. What about this image? It's high up in a tree at the stroller parking area just outside The Boneyard. Three dark circles in the middle of a light fixture might resemble Mickey, or do they? (Thanks to Jacob Robbins.)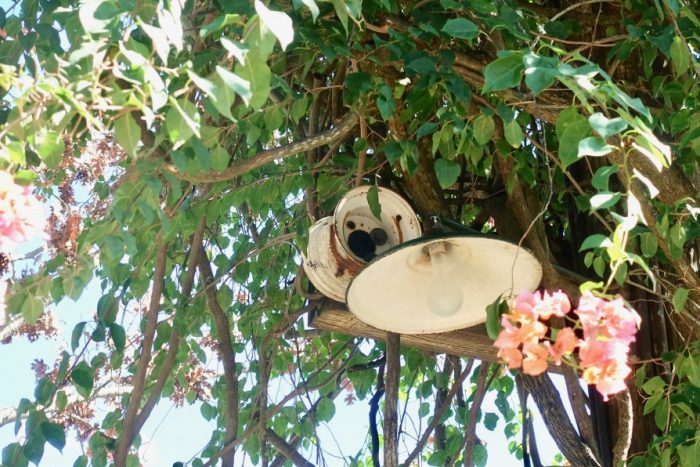 Next stop is Indiana Jones Epic Stunt Spectacular at Disney's Hollywood Studios. At the rear of the stage at the beginning of the show, designs in the lower middle of the rock wall might suggest Mickey ears. Do you see Mickey anywhere in the wall? (Thanks to Heidi Ziemer.)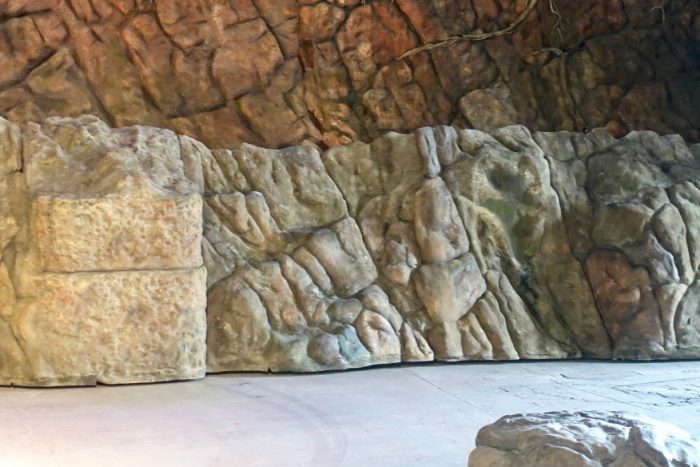 While at the Studios, visit 'Mickey and Minnie Starring in Red Carpet Dreams' and ask Minnie to show you her Hidden Mickey! She'll point to the middle back of her chair.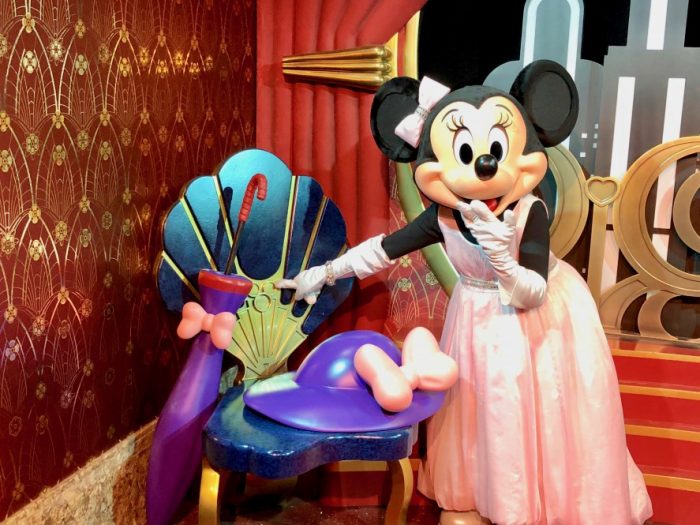 Final stop is Epcot. I like this classic, three-circle Hidden Mickey inside 'The Chocolate Experience: From the Bean to the Bar' at the Festival Center, Epcot International Food & Wine Festival.
Walk to the middle of the wall to your left (as you enter) and find the 'Coco' display. (You might savor a Ghirardelli chocolate first!) A perfect Hidden Mickey is in the center of a sunflower at the lower left side of the display.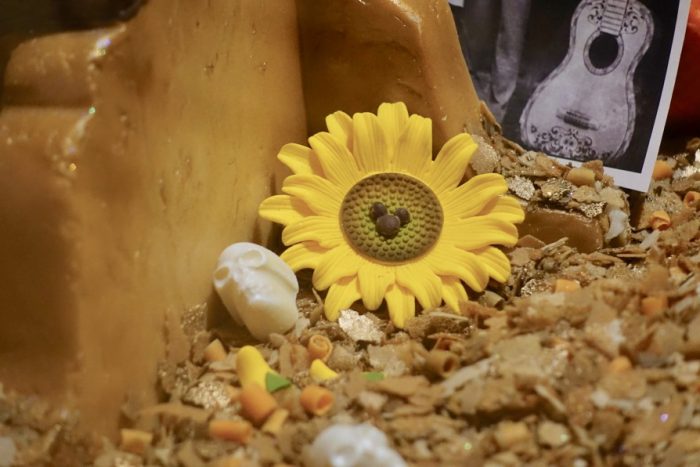 Mickey is everywhere!
Be sure to sign up for the AllEars® newsletter to enjoy the latest Disney news and stories!
You can see more Hidden Mickeys from Steve Barrett HERE.