Attention Disney Annual Passholders! Two relatively new Disney Springs dining establishments are now offering you a 40 percent discount on lunch, from now through the end of the year!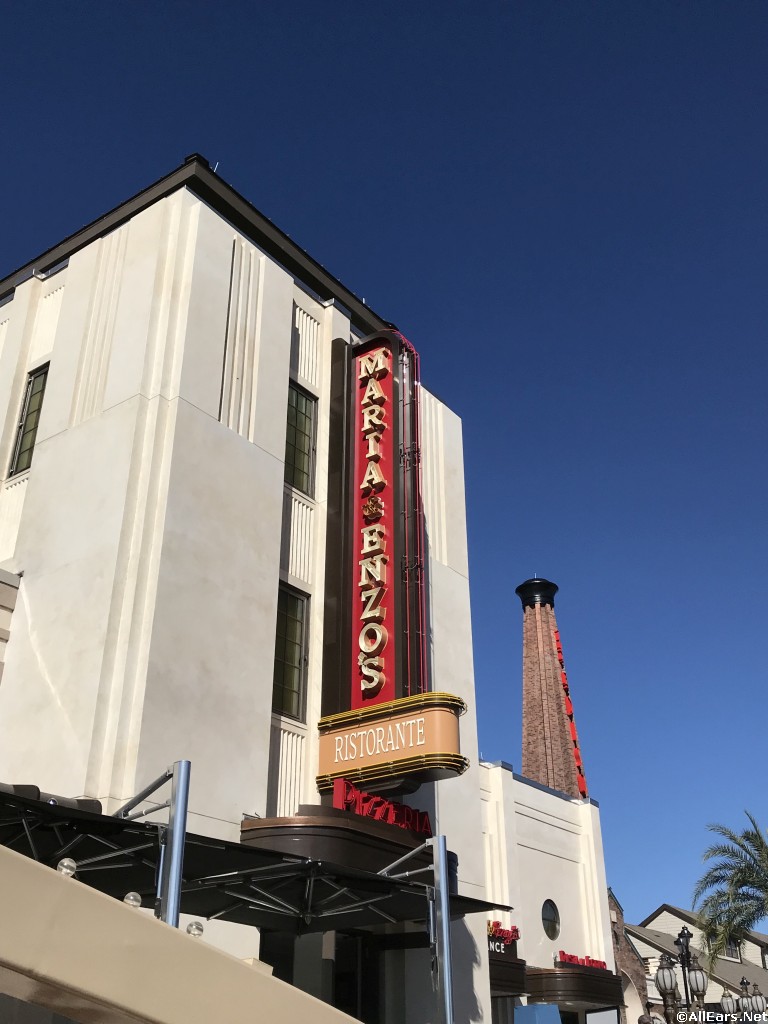 This offer is valid at Maria and Enzo's and Enzo's Hideaway Tunnel Bar, both owned and operated by The Patina Group and located in The Landing section of Disney Springs.
Maria and Enzo's is a casually elegant trattoria serving authentic Southern Italian cuisine in a setting that offers floor-to-ceiling views of Lake Buena Vista. The family-friendly menu features Roman and Sicilian-inspired dishes with house-made and imported Italian pastas and an exclusive selection of Italian wines only available at the restaurant.
Maria and Enzo's opens for lunch at 11:30 a.m. Monday through Friday.
A speakeasy inspired by Roman aperitivo bars, Enzo's Hideaway Tunnel Bar is located in the rum-runner tunnels that adjoin Maria & Enzo's. Enzo's pours Prohibition-era cocktails and serves a casual menu of hearty Roman dishes, such as the city's legendary Bucatini alla Carbonara (hollow spaghetti with creamy egg and pancetta sauce) and Tonnarelli Cacio e Pepe (square-cut spaghetti with pecorino and black pepper).
Enzo's Hideaway Tunnel Bar also opens for lunch daily at 11:30 a.m.
Note that this 40 percent discount is not valid with any other offers, nor is it valid during Maria and Enzo's weekend brunch, or Enzo's Hideaway's Sunday Supper.
Want to read more about these restaurants? We have Maria and Enzo's lunch menu as well as Enzo's Hideaway Tunnel Bar's lunch menu. We also recently reviewed Enzo's Hideaway Sunday Supper.