Recently, I checked on some new and old Hidden Images in Town Square Theater in the Magic Kingdom. Along the way to meet Mickey, this first image is on a painting on the right-side wall of the FastPass queue (you can also spot this painting in the Standby queue, right where it joins up with the FastPass queue and just before you enter the first room of Mickey's "backstage" area). A gondola floats in the water in the middle of the painting. This image at the right end of the gondola resembles Mickey head and ears. What do you think? (Thanks to Elaine Litten).

Thankfully, some of my favorite images are still present in Mickey's Greeting Room. Like the Mickey-shaped magic rings in his magic chest.

Oswald the Lucky Rabbit still smiles down at you! At the back of the room, he's drawn on a piece of paper at the upper part of a bulletin board, and he stands next to Mickey.

As you're waving goodbye to our favorite mouse, look for this classic Hidden Sorcerer Mickey just before you walk through the exit door. Three large Mickey Mouse playing cards are held upright by a long clip on the floor. In the middle of the clip, a classic Mickey wearing a triangular "hat" resembles a Sorcerer Mickey.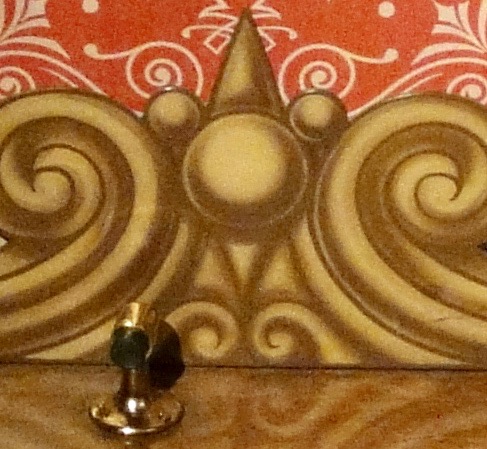 Walk into the Kate Spade – New York shop, one of the great new stores in Disney Springs. A Cast Member there told me that this Manhattan mouse is painted somewhere inside all Kate Spade stores! Not a Hidden Mickey, but maybe a relative?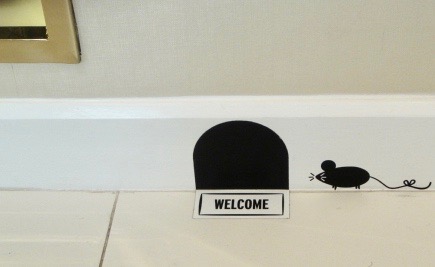 Have fun looking for Mickey (and his relatives)!