The aerial subject this week is Epcot. I am recycling an image I took during Epcot's 30th Anniversary celebration which still represented much of what I remember seeing when I first visited 29 years prior.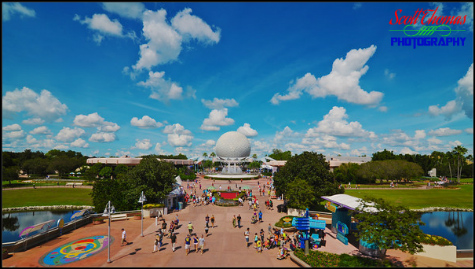 Future World from the monorail over Epcot.
Nikon D700/Tokina 11-16mm, 1/125, f/16, ISO 200, EV -0.6, 16mm focal length.
Deb will be here tomorrow to share her Epcot aerial photo.