Although Star Wars didn't have any big presentations as they did last year, for "Force Awakens," they still had some presence as Star Wars Publishing held their yearly panel on upcoming publications.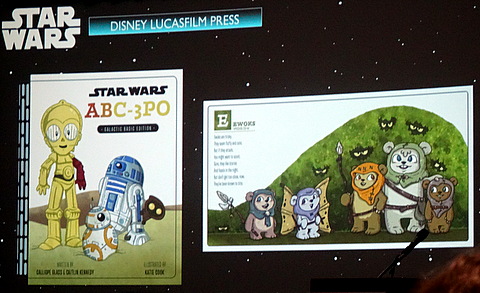 For introducing younglings to the Star Wars characters and canon, Katie Cook has illustrated a couple of alphabet/poem/picture books.
For the slightly older child, storybooks adapting scenes from the films or older adult-level novels will be released, complete with stickers and read-along CDs.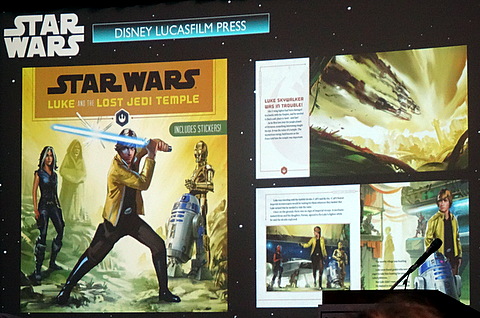 Brian Rood uses a composite process for the film adaptations, in order to create art that is true to the film, but unique to the books.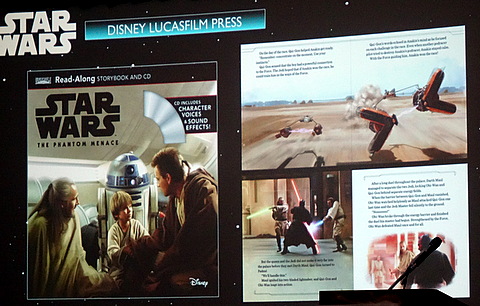 For the middle school reader, a new installment of the non-canon "Star Wars: Jedi Academy" series is out with "Jedi Academy: A New Class." These books are set in the extended universe of Star Wars, far before the events of the prequels.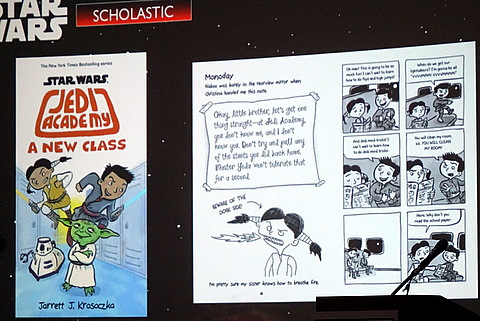 If you are among the legion that is the Poe Dameron fandom, "Poe Dameron: Flight Logs" promises to offer up more insight into Poe than any other vehicle thus far.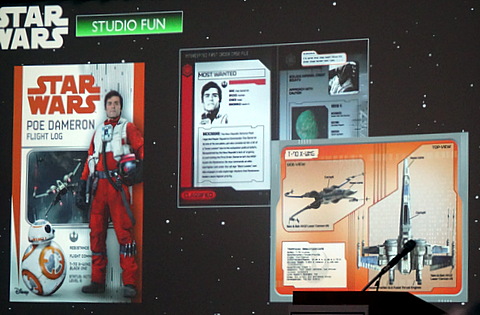 Speaking of insight, didn't you ever wonder what happened to Ashoka between (spoilers) the time she left the Jedi Order at the end of Clone Wars, and her appearance in Rebels? Now you'll know when the young adult novel "Ashoka" comes out in October.
Chuck Wendig discussed his "Aftermath" trilogy briefly, mentioning that the recently released "Life Debt" involved how the Empire dissolved and the New Republic became ascendant, and how the upcoming end of the trilogy "Empire's End" would shake out the end of "Life Debt" and bring the story into the start of "Force Awakens" by filling in the blanks of what transpired on Jakku.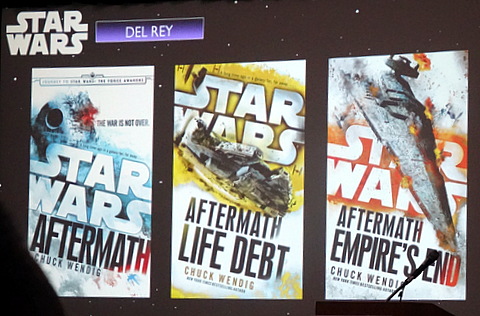 A new book out next year in the Expanded Universe, or Star Wars Legends line is "Thrawn," which joins "Bloodline" in fleshing out what might have happened between the canon plot points. "Thrawn" has recently become of increasing interest after the announcement that Admiral Thrawn will be making the leap from legend to canon in Rebels this next season.
Finally, a slew of books introducing the world of the upcoming Anthology film "Rogue One" is expected, including an adult coloring book and a beautiful "Art of Rogue One" tome.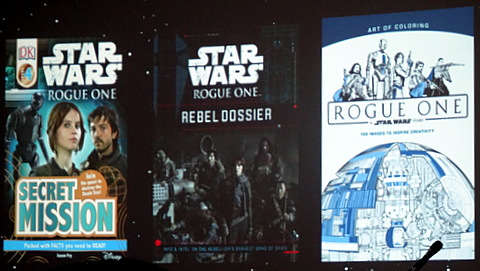 Outside of the convention center there were the usual plethora of activities. Although the lately-lamented Disney Infinity pop-up shop was out of commission, we did get a D23 Member Mixer at the Hard Rock Hotel. This was pretty fabulous, because I can tell you, by the end of the day at SDCC, the things I want more than anything else in the world are food and air conditioning, and D23 came through with both of them.
There was a macaroni-and-cheese bar and a taco bar and filled churros and I never wanted to leave.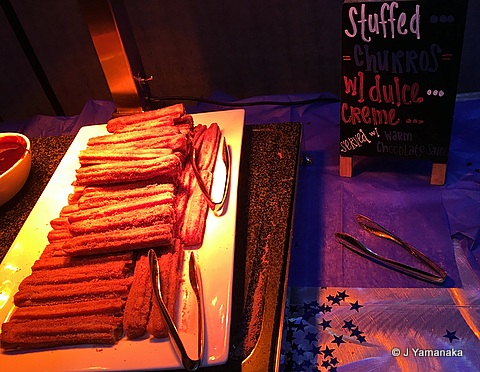 So once I had a chance to re-hydrate and restore my blood sugar, I was able to check out the environs and the notables D23 talked into hanging out with us. Producer Don Hahn made a break for it before I was able to snap a decent photo, but I was able to catch Legend Tony Baxter and Imagineer Josh Shipley.

(And photobomber.)
The First Avenger was also there protecting the innocent, occasionally getting breaks from Thor.
On the way out we were given beach towels, which I later briefly thought I would have to use sleeping out on the ground waiting for the Hall H wristbands, and posters for "Pete's Dragon." From my perspective, it was a great event, and the ice-cold soda alone was probably worth my annual membership fee. For more photos, you can check out the D23 recap of the event here.
The annual Comic-Con International Masquerade displayed, as usual, an impressive array of costumes from all corners of pop culture fandom and, as usual, Disney and its various brands made a strong showing.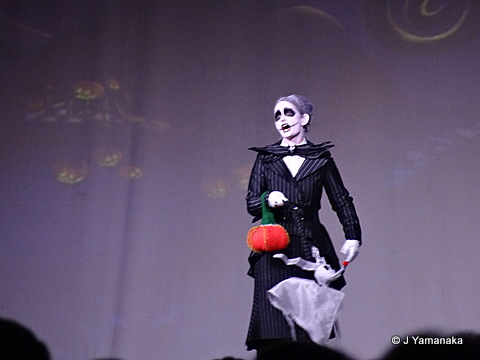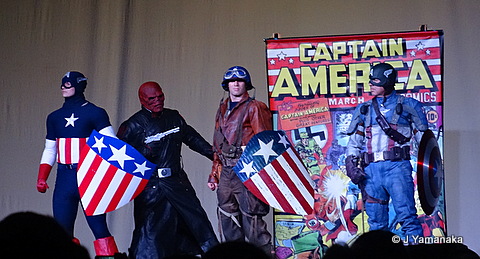 Even a marriage proposal! I thought they were doing a bit, at first.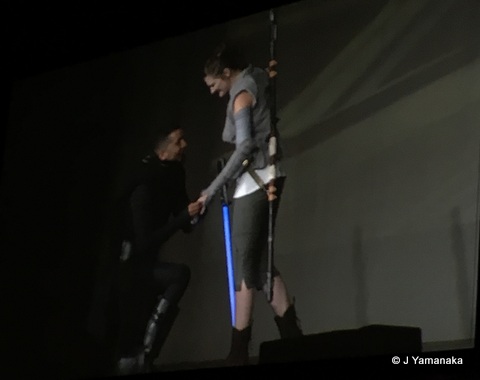 Finally, after getting into whatever panels you could, and resigning yourself to not getting into the ones you couldn't, there was always the expansive Exhibitor's Floor to discover.
The kawaii-ful Tsum Tsums had their own booth, displaying the con-exclusive items and upcoming Tsums.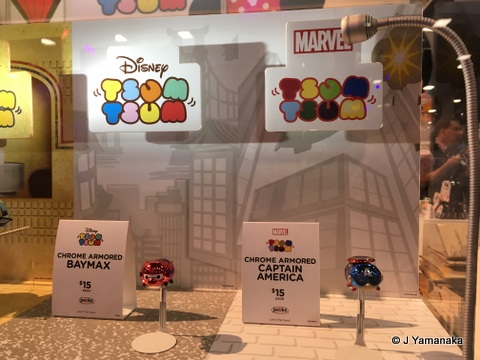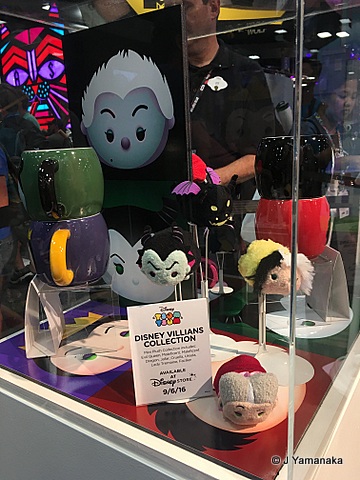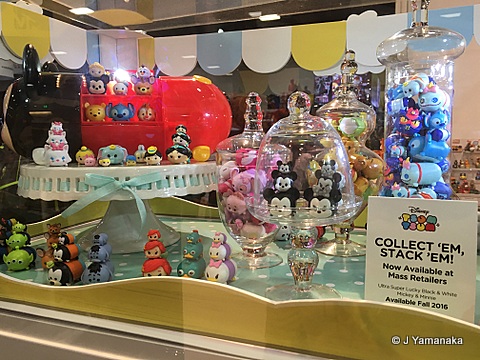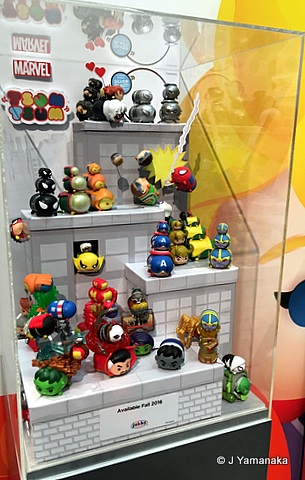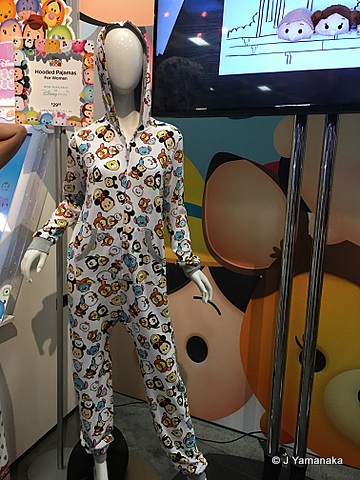 Sadly, by the end of the last day, they were–you guessed it…
Star Wars had its typical behemoth of a booth, with a variety of exhibitors selling and displaying anything and everything related to or themed towards the Skywalkers and Co.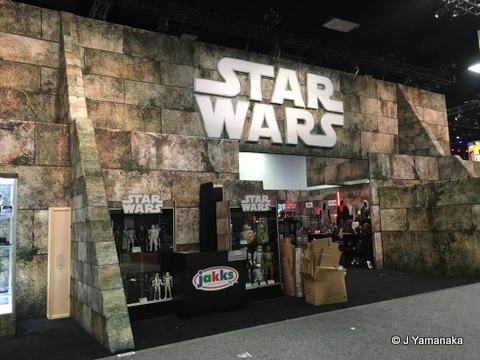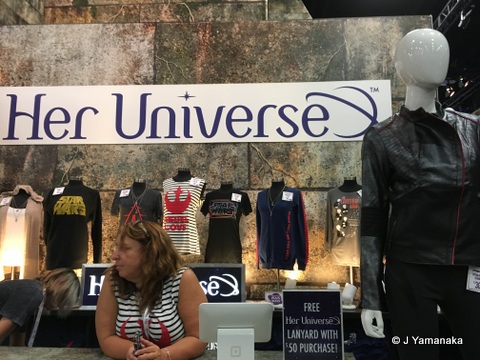 Disney Publishing had one booth, and Star Wars Publishing had another booth–so when they were running promotions or giveaways, you had to be pretty sure which one you wanted.
Disney Music Emporium brought their booth back this year, along with the "Disneyland Records" t-shirt that I've been bugging them to carry ever since I missed out on getting one at the last D23 Expo.
They also sold what Tony Baxter said was his favorite buy of the con, a copy of the "Awesome Mix Tape" from "Guardians of the Galaxy" on actual cassette tape, with a digital copy for those who might have left their Walkmans in the 80s.
ABC Television had their booth themed to promote their new show "Designated Survivor," which I didn't experience because I feel like I get enough politics IRL as it is.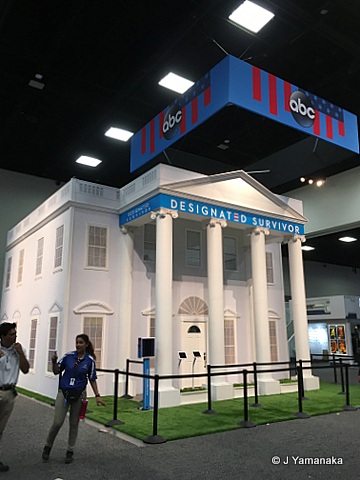 Marvel's booth was generally so crowded it was hard to get a good look at anything unless it was closed for the day. I always think it's strange that when they have a bunch of stars doing a signing, they start frantically tweeting it out and encouraging people to come by, when you need to already have obtained a ticket to get anything signed. Further, everyone who can't get into the signing line then stands around outside of it trying to get photos and completely congesting the walkways all around the booth. Security then comes by and starts yelling at everyone to keep moving, and it's all pretty much a chaotic mess.
However, in between celebrity traffic jams, you could see the Captain America statue on display that was dedicated in Prospect Park, Brooklyn earlier this year.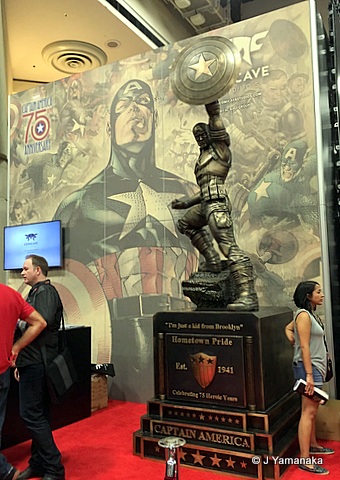 If you wanted one for your very own, miniature versions were for purchase.
So kind of a low-key year at SDCC for Disney, although still more panels and booth activities than one person could reasonably see for the whole weekend. Next year should prove interesting, as the current schedule has the D23 Expo and SDCC going almost back-to-back on the same week. Look forward to a LOT of blogs coming out the middle of July next year, and some very tired bloggers.