Disneyland's Diamond Anniversary Celebration begins in a little over a month, and preparations are well under way. I attended a Media Preview on April 14, where we got a sneak peek at some of the merchandise and food items that will be available, as well as some additional information on the new entertainment offerings – and of course a few surprises!
Here's what I found most interesting:
Several Disneyland attractions will receive some special enhancements for the 60th anniversary.
The Hat Box Ghost will be returning to the Haunted Mansion. This mysterious figure was there when the Mansion originally opened in 1969, but "dematerialized" just a few days later. I know a lot of Haunted Mansion fans are very excited about this.
Peter Pan's Flight will re-open with a new nursery scene and other pixie-dusted enhancements.
The Matterhorn's Abominable Snowman will be featured in a new scene with some lost treasure, and will be more animated.
New Guest Participation Opportunities
The Disneyland Band along with the Disney characters, will lead a March-Along down Main Street, ending in a Sing-along in Town Square.
The Dapper Dans will also host a sing-along.
For those who would rather move than sing, The Straw Hatters will feature a Dance-along.
There will also be some additional entertainment at Disney California Adventure, where Mickey and the Red Car Trolley News Boys will add a new song, and the Mad T Party returns in the nighttime.
Disneyland Diamond Days Sweepstakes
Starting on May 22, daily and weekly prizes will be awarded to Disneyland guests. Throughout the sweepstakes prizes might include real 1- and 2-carat diamonds, private tours, a replica of Cinderella's glass slipper or a stay in the Dream Suite.
For those who remember the Year of a Million Dreams, this sounds somewhat similar. There will be some opportunity for those not at Disneyland to enter the Sweepstakes – information will be on Disneyland.com/DiamondDays.
Here's some additional details on what's going to be happening.

New Attraction Magic, Interactive Street Entertainment, Shopping and Unique Dining Part of 60 Years at Disneyland
Disneyland Diamond Days Sweepstakes During 60th Celebration
There will be special beverages and foods available during the celebration. We began by sampling a few of the specialty beverages that will be available around the resort. There will be 14 different ones, and each will be available at only one location, though a few locations will offer more than one beverage. Most of them use Odwalla Lemonade as a base, though there are several with an iced tea base. They are also flavored with different syrups, and most have a whipped cream or foam on top. For an additional fee they are available with glow cubes and/or in a souvenir sipper.
The Monstro Blue Lemonade will be available at Village Haus in Fantasyland. It's cotton-candy flavored, and I expected it to be way too sweet, but it isn't, and I liked it.
Lucky Fortune Tea will be available at Lucky Fortune Cookery in DCA. This is unsweetened iced tea with mango and passion fruit, with a mango/passion fruit foam on top. I was surprised that this one actually was a little too sweet for me.
There's also Party Wave Lemonade, one of two that will be available at the PCH Grill at the Paradise Pier Hotel. I didn't try this one, but it's lemonade with coconut and banana topped with Sprite foam and a baked banana slice.
My favorite was the Frozen Pomegranate Silver Sparkler. Slushy pomegranate lemonade topped with lemon-lime fruit foam and edible silver sparkles. This is one of two that will be available at Jolly Holiday Bakery in Disneyland.
There are also special cupcakes that we will find in Jolly Holiday Bakery and Fiddler Fifer, and Practical Cafe in DCA.
Those at Jolly Holiday will be lemon-flavored, and those from Fiddler, Fifer, and Practical will be orange-flavored. I believe they will both have the cherry filling pictured here (this is the lemon-flavored cupcake).
Most of what we experienced is the area that Disney has set up for Cast Previews of the Diamond Anniversary. This included an introductory video featuring Disneyland President Michael Colglazier.
The next room was a merchandise preview area. There are over 500 different items available for the celebration. And a lot of it has a lot of sparkle.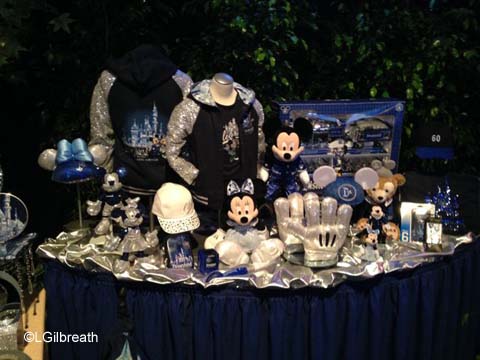 Miscellaneous logo shirts, glasses, etc.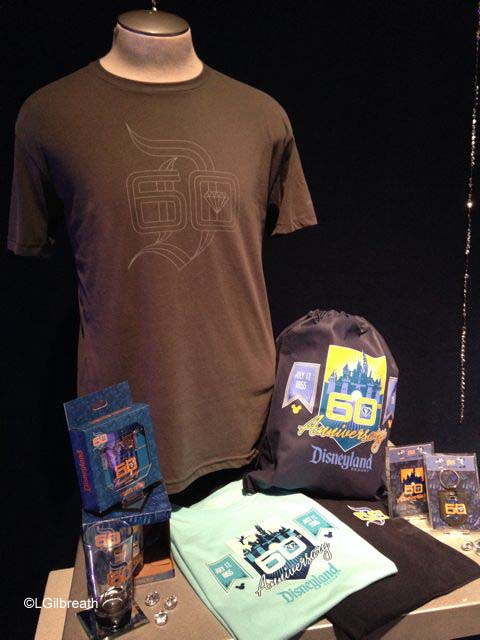 Jacket, sweatshirt, fleece throw, hat, phone cases…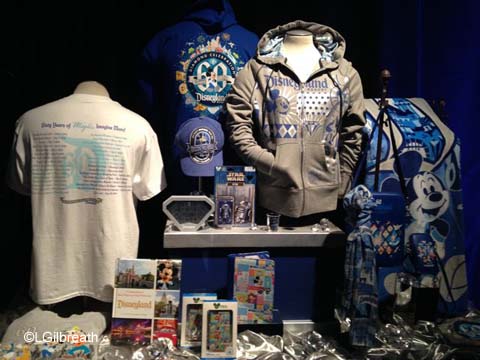 China, ornaments, Vinylmation, photo and autograph books.
Balloon popcorn buckets – red, blue, and purple.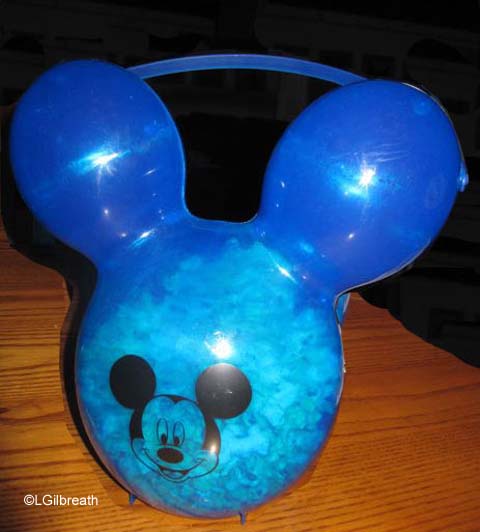 There's going to be a mine train popcorn bucket, also.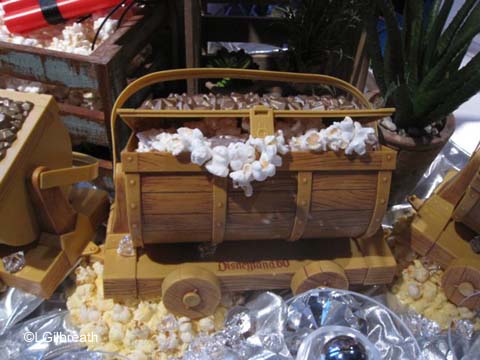 New souvenir sippers – oil can replicas in Cars Land, and an exclusive for the 24-hour event, as well as a premium stein.
Pins, lanyards, coin sets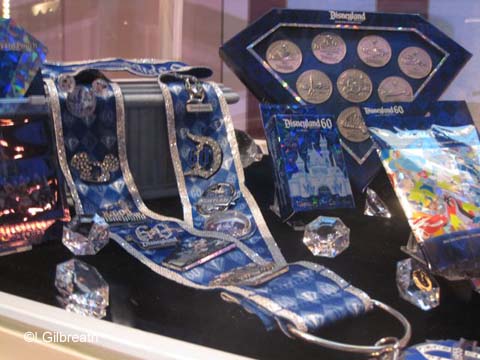 Dooney and Burke bags, of course!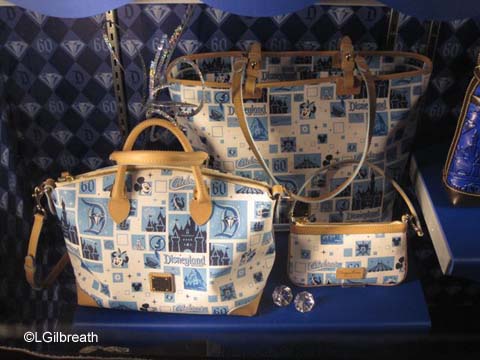 As well as attraction-inspired handbags.
Mickey and Minnie posed for us in their special 60th anniversary attire.
In part 2 I'll have some additional details on the new nighttime entertainment.