Epcot was the first park I visited at Walt Disney World some 30 years ago. While attractions have come and gone, new countries have sprung up around World Showcase and the trees have gotten taller, Spaceship Earth has endured to become the iconic symbol of Epcot.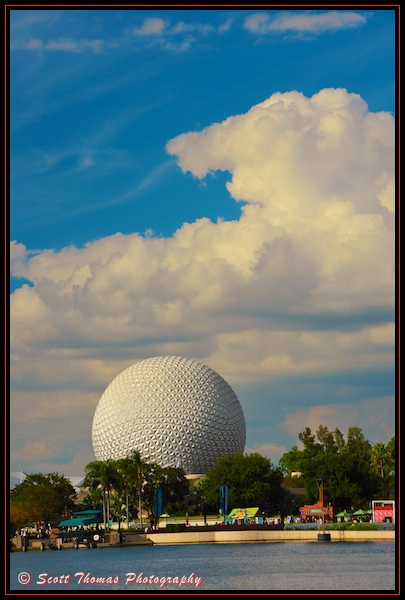 Spaceship Earth as seen from Epcot's World Showcase.
Nikon D700/28-300VR, 1/125s, f/16, ISO 280, EV 0, 150mm focal length.
Lisa will be here on Thursday to share her Disney Pic of the Week from Epcot.