Here's a wonderful new Disney film release that, despite its title, won't leave any movie-goers out in the cold.
After all, how could Walt Disney Animation Studios lose with an animated film that encompasses themes of the struggle of good and evil, girl power, sisterhood, princesses, epic adventure, and a lovable and funny snowman? "Frozen" really is a great new animated movie that will melt the hearts of families this holiday season.
My 9-year-old daughter and I recently were invited to a preview screening of the upcoming movie, and we both were enchanted with the film. Readers of this blog might recall that the last animated Disney film we saw, "Planes," left us with opposing viewpoints. Not so this time!
"Frozen" is Disney's adaptation of the Hans Christian Andersen fairy tale, "The Snow Queen." The original story was popular in its own right and has appeared in many works since it was first published in 1845.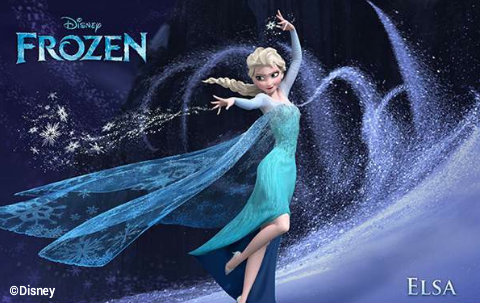 In this version, Elsa the Snow Queen (voiced by Idina Menzel) struggles from a young age to control her ability to inadvertently create icy spells. Her sister, Anna (voiced by Kristen Bell), suffers with her own demons, trying to overcome the loneliness of being estranged from her sister and of her sheltered life as a princess. The personal journeys of the two sisters intersect when Elsa's powers cause an eternal winter in Arendelle, and she flees with Anna in pursuit to save the kingdom.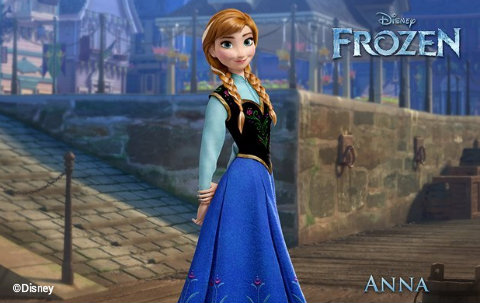 Along the way, Anna and the audience meet several likable characters, such as mountain man Kristoff (voiced by Jonathan Groff) and his reindeer Sven. The pair agree to help Anna find her sister and break the spell, with direction from some magical trolls.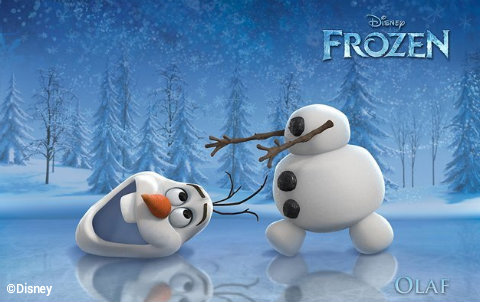 And then there is Olaf, the wacky snowman (voiced by Josh Gad) who steals many of the scenes. Elsa created him before she knew the extent of her powers, and his light-hearted antics certainly will make viewers laugh. The snowman introduces himself by saying, "I'm Olaf and I like warm hugs!" But what he really longs for is to experience a sunny day. Impossible, right? Maybe not, when you have the Snow Queen on your side.
The journey to find Elsa takes many twists and turns — no spoilers here — giving boys enough adventure to keep them interested in a tale of a princess and a queen. At the same time, the girl-power theme is satisfying without being too cliched. Some of the kids in the theater actually cheered out loud at a couple of moments in the action.
My daughter pointed out that "Frozen" is not the only animated Disney movie in recent years to rely on the theme of an undesired freeze creating a potential disaster for sisters. In last year's "Secret of the Wings," the fourth installment in the Disney Fairies series, Tinker Bell and her sister Periwinkle flaunt the rules for fairies and put Pixie Hollow in jeopardy.
Story aside, viewing "Frozen" is enjoyable because directors Chris Buck and Jennifer Lee's use of 3D animation is well-integrated in the story, and the film has been shot in widescreen format.
And it's not just the technical aspects of the film that are so polished. The film has garnered acclaim from a range of film critics for its excellent work in characterization, casting and screenplay, as well.
Most notably, "Frozen" has a soundtrack with eight original songs from husband-and-wife songwriters Robert Lopez and Kristen Anderson-Lopez, including the powerful "Let It Go" performed by Menzel and which also is covered by Demi Lovato. Because the music is so well-done, some critics are even calling this movie a musical — or at the very least a film that easily could be adapted to a Broadway production.
Before that happens, though, viewers will have to go see it in theaters beginning Nov. 27, which is a holiday gift to look forward to.
A word of advice: Be sure to arrive at your theater in plenty of time to see the short feature before "Frozen" called "Get A Horse!" It's a ride you won't want to miss.
DISCLAIMER: I viewed "Frozen" at a media screening before its official release. This did not affect my review; my opinions are my own.