Disney's Private Island, Castaway Cay, is loads of fun, and I hope you include Hidden Mickey hunting as part of your experience there. Castaway Cay has great Hidden Images! After I disembarked from the Disney Dream, I saluted Sorcerer Mickey on the ship's stern.

I stopped in at the front counter of the Conched Out Bar to check out a favorite Hidden Mickey of mine. Look high to a shelf at the upper left for a full-body rusted Mickey Mouse. At least, he's protected from the elements!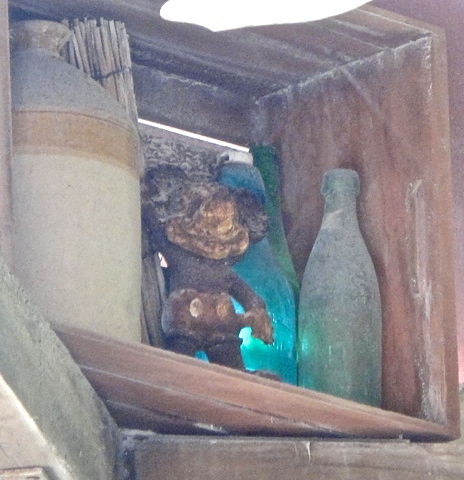 I walked to the observation deck for the Pelican Plunge water slide to look for black rocks in a classic Mickey formation. They're still in place, in the shallow water just in front of the far left of the deck.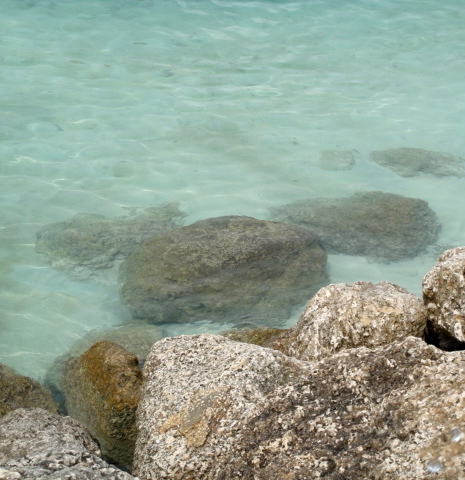 Castaway Cay is a perfect place for exercising, and I like to walk all around the island. I trekked to the Observation Tower on a side trail from the old airstrip. Several pelicans on the ground in back of the tower show off black classic Mickeys on the motors of their "vehicles." One pelican stands in a motorized bathtub.

Two other pelicans power their bicycle with a Hidden Mickey on their motor.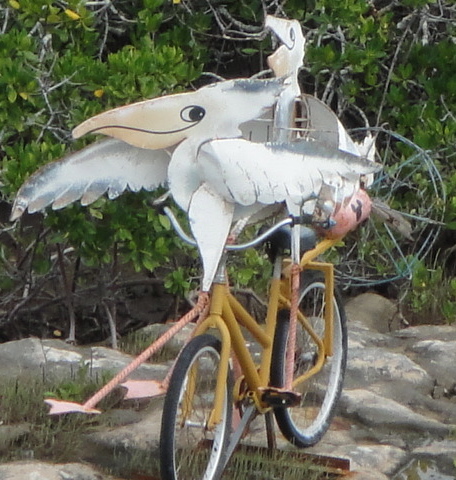 Andy Jackson told me about a Hidden Image above the roof of Castaway Air Bar on Serenity Bay Beach. I searched around the bar and even asked a nearby Cast Member, but he'd never heard of the image. This was my last stop and I was tired and ready to board the ship. I'd almost given up when … there she was, up between the tree branches! An awesome image of Jessica Rabbit, above the sign "Daughters" that marks the women's restroom.

I really like Castaway Cay!