Party City analyzes pop culture, the latest fashion trends and Hollywood blockbusters to prepare for the year's biggest costume crazes. This year, the Halloween retailer is sharing which characters you can expect to see when you open the door to trick-or-treaters. It's probably no surprise that Disney characters are perennial favorites.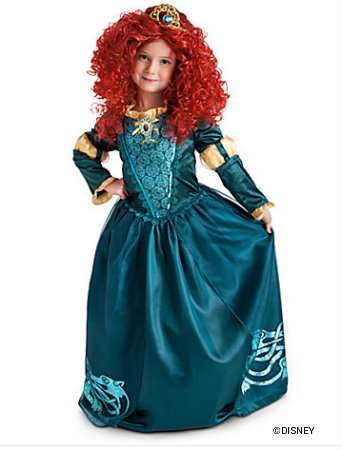 Classic Disney Princess costumes are always big sellers for little girls, the retailer says. This year, though, look for a new addition to the royalty — Merida from Disney-Pixar's "Brave." Sellers, including the Disney Store, have reproduced her "Hero" (green) and "Games" (blue) dresses for the spooky season.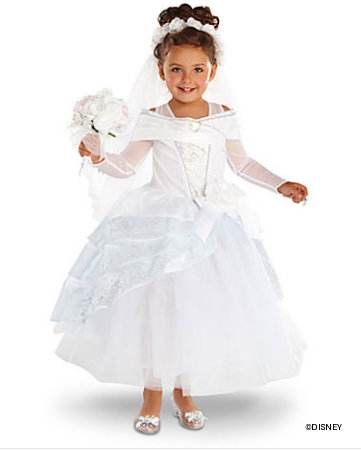 Cinderella also is expected to be popular because the classic movie was released on Diamond Edition Blu-ray and Disney HD Digital for the first time on Oct. 2. Disney Store is anticipating the demand for Cinderella costumes by offering three versions: original Cinderella, Deluxe Wedding Cinderella and Limited Edition Cinderella. The store points out that all Disney Princess costumes feature story-telling trim on their skirts, with shimmering glitter accents and intricate details.
The Disney Fairies are big business this year, too, likely because of the popularity of PIxieHollow.com and the direct-to-DVD movies. "Secret of the Wings," which stars Tinker Bell and her long-lost sister Periwinkle, will be released on Oct. 23. (Periwinkle already is greeting guests at the Magic Kingdom.)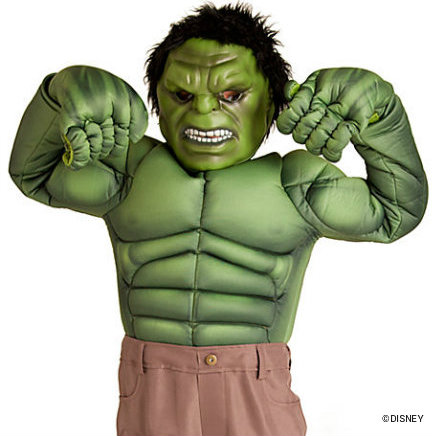 For boys, it's all about the superheros, and this certainly is the year with Disney acquiring Marvel and "The Avengers" being released in theaters and on DVD. Disney Stores are selling Captain America, Thor, The Hulk and Iron Man costumes. Younger boys may identify more with Jake from "Jake and the Never Land Pirates," a popular television show on Disney Junior.
Can't find a costume modeled after your child's favorite Disney character? Try giving the Walt Disney World mail order department a call at 877-560-6477 because the Disney Parks carry different selections than the national retail chain. For example, Disney Store isn't selling any costumes from the "Pirates of the Caribbean" franchise this year, but the gift shop outside the ride at Magic Kingdom offers two swashbuckling boys costumes and one for wenches. We also spotted a rare Perry the Platypus costume at Disney's Hollywood Studios last month. Also, many of the costumes in the parks come in sizes that are larger than what Disney Store carries.
If you're feeling creative, you may be able to piece together a costume to represent a beloved character. Perhaps your child is anticipating "Wreck-It Ralph" and would love to dress up as the title character. Or your child is obsessed with Club Penguin and wants to be a puffle. How about hard-to-find Phineas and Ferb costumes?
Several years ago when the "High School Musical" and "Camp Rock" movies were popular and costumes had yet to flood the store shelves, I had to come up with Troy and Shane costumes for my son and Mitchie and Gabriella outfits for my daughter. I'm not a seamstress, so I resorted to many shopping trips to find items that would mimic what they wore in the TV movies.
Have a tip or creative idea for a Disney character costume? Tell us in the comments, please.