Merida from Disney-Pixar's "Brave" is now greeting guests at Fairytale Garden in the Magic Kingdom. The family in line behind me included a redheaded young girl who proudly announced her support of Disney's new scarlet actress. In this photo, Merida is calling out her three bear friends.
The bears appear behind her.

Here I am with Merida and her bears.

Inside Fairytale Garden, try your hand at archery.

I hit the bull's-eye!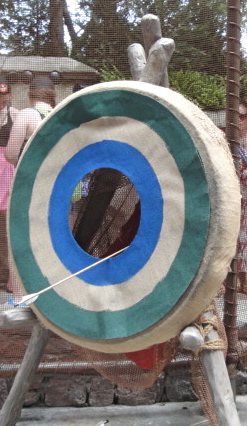 Merida's Meet and Greet area comes with Hidden Mickeys on the ax weapons: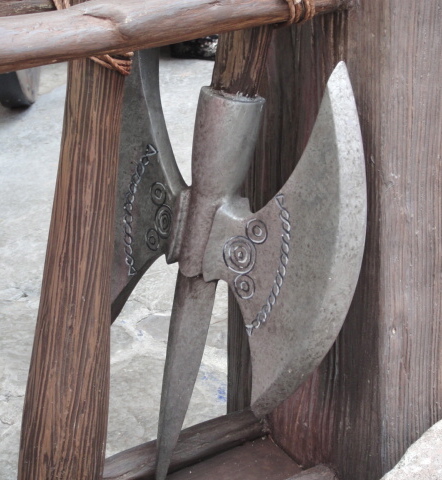 I'm looking forward to Merida's movie; maybe it will include some Hidden Mickeys?
At Teppan Edo dinner in Epcot's Japan Pavilion, our chef created a fabulous vegetable full-body Mickey holding a Mickey balloon, and he spouts steam from his mouth!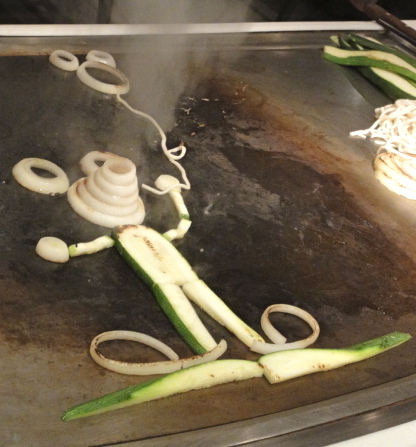 I hope more Teppan Edo chefs can offer this amazing image!