I visited Tren-D recently to check out Hidden Mickeys. The designers of this store in Downtown Disney Marketplace, Walt Disney World, imagined a few cool Mickey designs. Like the one in blue paint on the upper wall to the right as you enter the store from the main promenade (Thanks to Sharon Dale):

and another small gold classic three-circle Hidden Mickey on a necklace worn by a sassy Minnie painted on a column inside the store (Thanks to Sharon Dale, and Wayne and Angie Vaughn):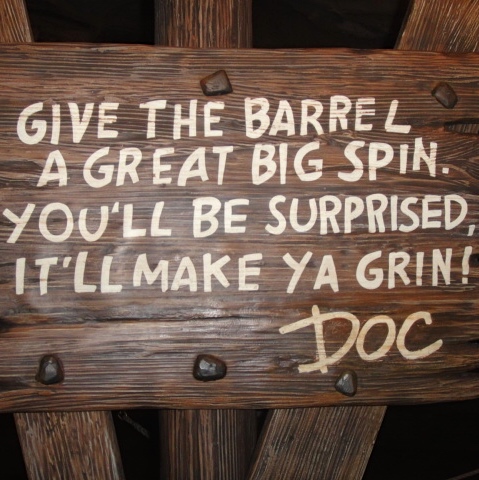 Over at Disney's Hollywood Studios, I checked on a display window image on San Francisco Street. Inside the right window display at the China Bowl Restaurant, three round food containers are arranged to form a classic Mickey. I wait a while on display Hidden Mickeys, as they frequently disappear, but this image has stayed in place! (Thanks to Marie and Bruce Daigneault, Bonnie Smith, Larry Brooks, and Jessica Fraser):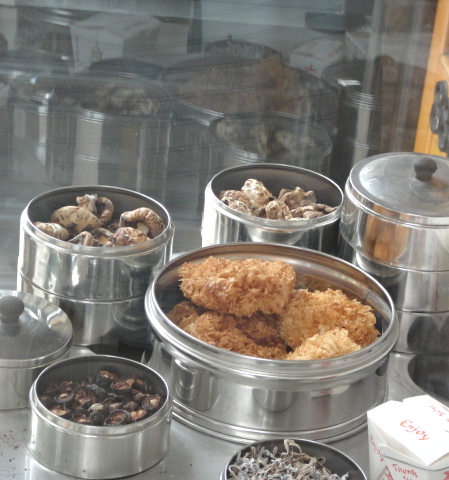 I chatted with a Cast Member at the Premier Theater near San Francisco Street. Inside the theater, High School Bands were competing before judges. The Band competition was scheduled over several weekends in April.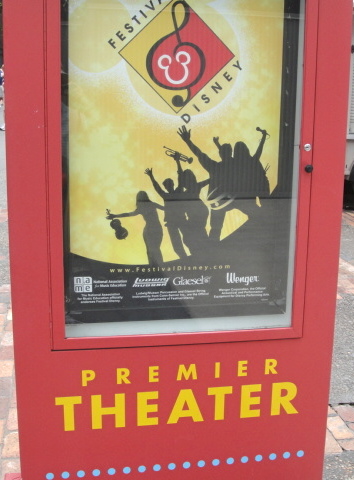 I like to admire the posters along the long entrance queue for MuppetVision 3-D. Here's Kermit rising from the mist in a menacing pose:

You can count on it – Disney is always chock full of surprises!