Vickie and I were recently treated to Phineas and Ferb's Backyard BBQ at Fort Wilderness. The event was part of the "Summer to Remember Media Event" at Walt Disney World.

I was honored to meet the creators of Phineas and Ferb: Dan Povenmire and Jeff "Swampy" Marsh. I'm awed and inspired by their story. After first brainstorming and perfecting their concept for the animated show, they pitched the story to multiple networks. Many rejections and 16 years later (yes, you heard right – 16 years), Disney finally picked up the show! Now that's a wonderful example of persistence and believing in yourself and your creation! Kudos to Disney for recognizing the great potential for their ideas. (From left to right in the photo: Vincent Martella, the voice of Phineas, me, Dan Povenmire, and Jeff "Swampy" Marsh).

I snapped a decent photo of a classic (three-circle) Hidden Mickey on the right side of the mural at the rear of the Backyard BBQ stage.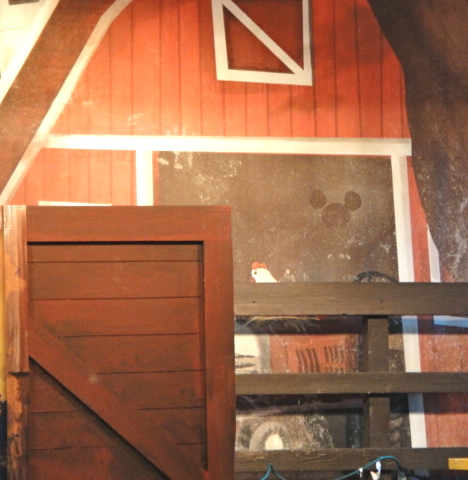 As part of the Summer to Remember Media Event, we toured the new Disney's Art of Animation Resort, next to the Pop Century Resort.

As you might expect, Mickey images are hidden around the resort! Here's a cool Hidden Mickey on the guest room bedspread. To find it, you have to flip up the bottom flap of the bedspread at the end of the bed.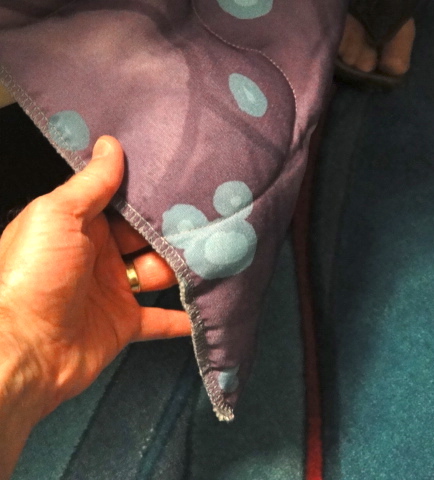 One cool surprise: in the huge chandelier inside the main lobby entrance,

look for the concept drawing signed by John Lasseter (Chief Creative Officer at Pixar and Walt Disney Animation Studios and Director of many films including Cars 2):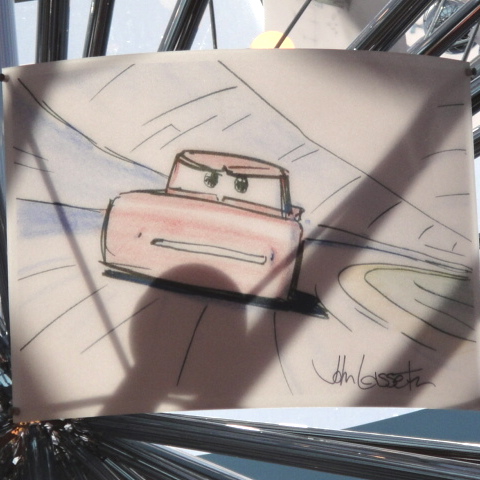 At a Disney Expo at Coronado Springs Resort, the Splitsville ("Roll In and Rock Out!) display caught my eye: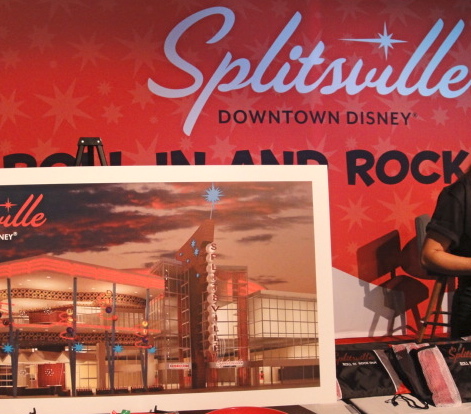 This new two-level attraction at Downtown Disney West Side, opening Fall of 2012, will feature 30 bowling lanes, live music, a wide variety of food choices (including sushi, steaks and even breakfast) and several bars where you can sip your favorite vacation beverage. I anticipate spending hours here!