We spent some time at Disney World this past weekend and there are plenty of changes since my last visit on September 16.
The (former) tennis courts at the Grand Floridian are a construction staging area.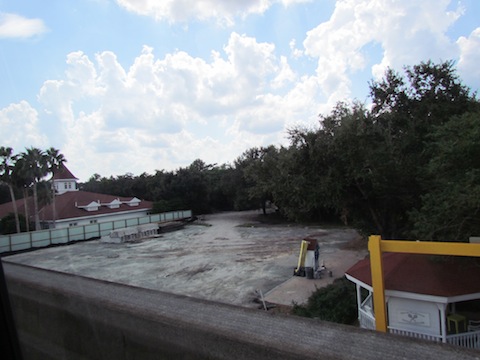 The tunnel to the left of the train station is still being worked on.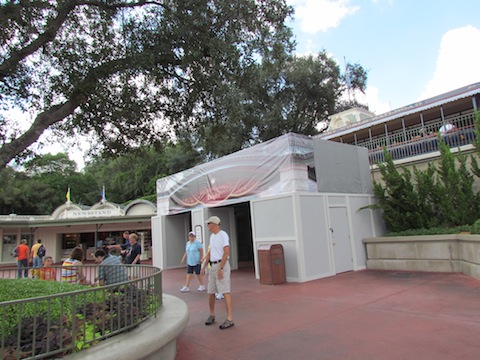 There was a crane behind Cinderella Castle so they could work on getting the Dream Lights installed for the holiday season.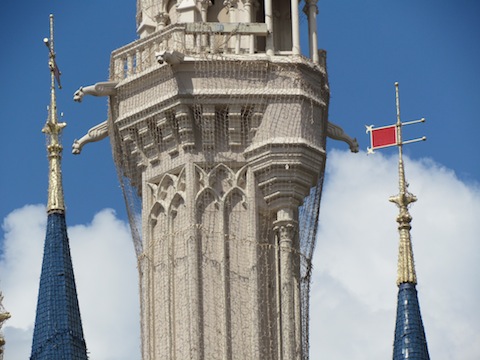 Because of the crane, the path to the right of the castle (near the Tangled meet-and-greet) was closed off.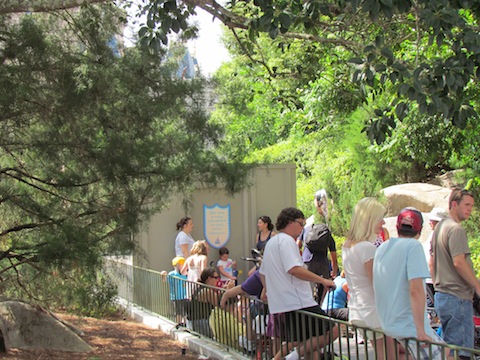 Enchanted Grove is still being worked on.
The Little Mermaid's building is coming along.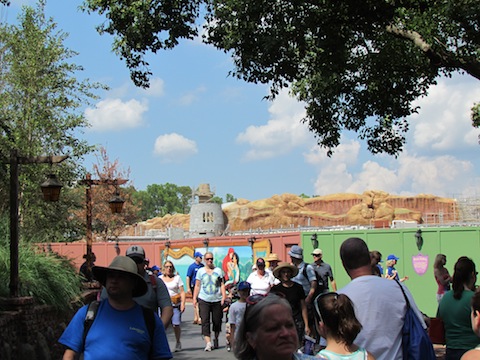 This pole behind the wall was new.
The Beauty & the Beast area is looking great.
The scrim wall had been lengthened.
The walls are still up around the front of Pinnochio's Village Haus.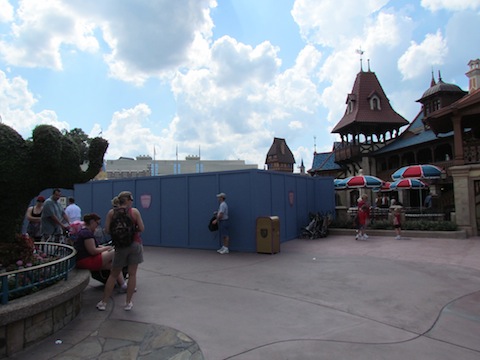 The crane was still up.
Storybook Circus is rolling right along.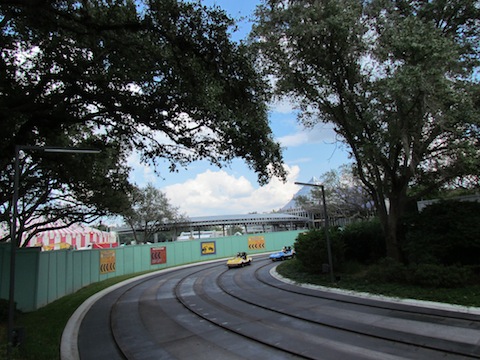 Walls were up along the legs of the Tomorrowland Transit Authority PeopleMover, near Stitch's Great Escape.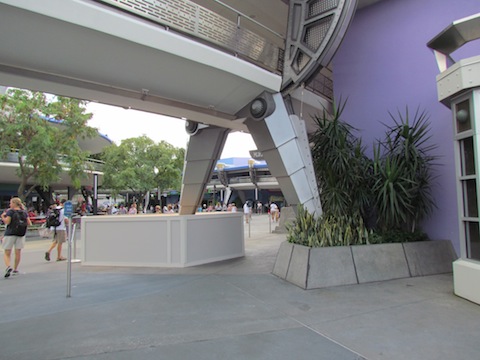 Epcot is decorated for the International Food & Wine Festival.
Walls were up around the tip board. (Note: These came down on Friday- keep reading for more info.)
Tents for the race were set up in the Animal Kingdom parking lot when we went on Friday morning.
The Lion King topiaries were out near the entrance.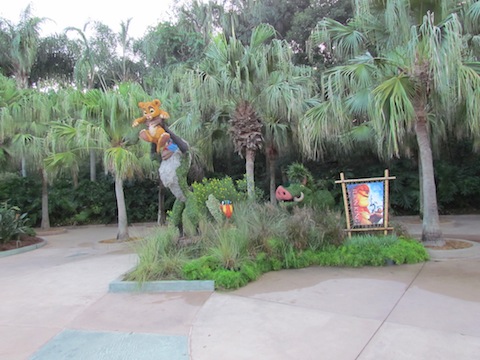 At Primeval Whirl, the walls are still up on the right side. As I was standing there, I saw a car go down the track on the left side but they were turning guests away. I asked a Cast Member if the ride was going to be open and she said they were having a delayed opening and that the ride should be open later in the day.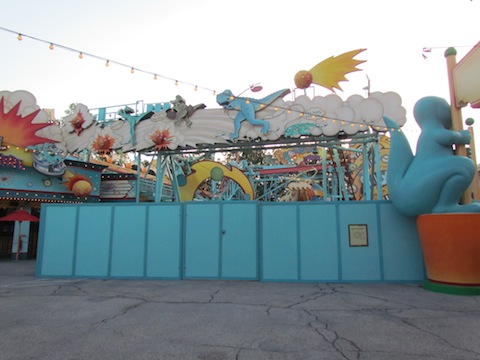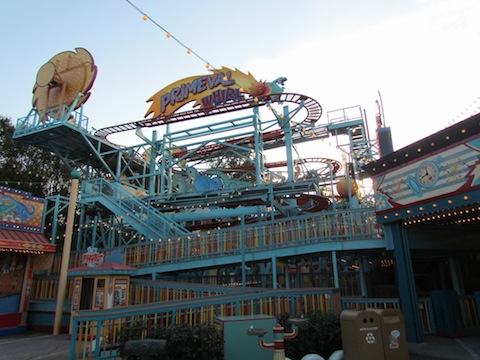 We went back to Epcot to enjoy the Food & Wine Festival. We noticed that the walls were down around the tip board and it had some new effects- the signs flip and tweets are scrolling down the right side (see the video below).
The stroller parking for The Land pavilion has moved – it is now on the side near The Seas.
Donald and Daisy are out at the International Gateway.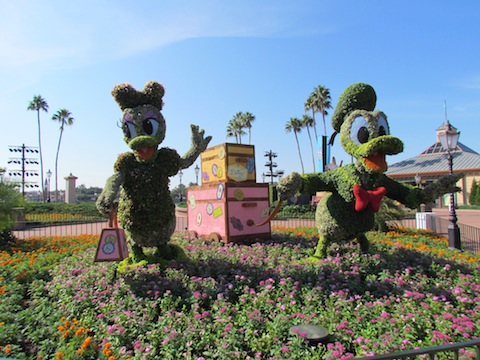 One of the buildings at the Canada pavilion is being worked on.
Walls are up at the Japan pavilion while Yakitori House is undergoing changes.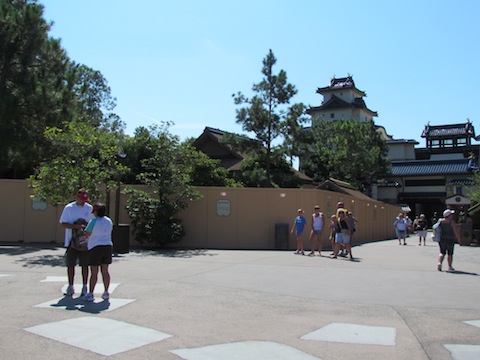 On the menu boards for the Food & Wine booths, keep an eye out for the QR codes. These can be scanned with a smartphone and it will take you to a Food & Wine site where you can track your favorite items and see menus for the other booths.
When I was walking to the front of Epcot, I saw Br'er Bear greeting guests. I had never seen him in this location before. I don't know if it's a permanent or temporary thing.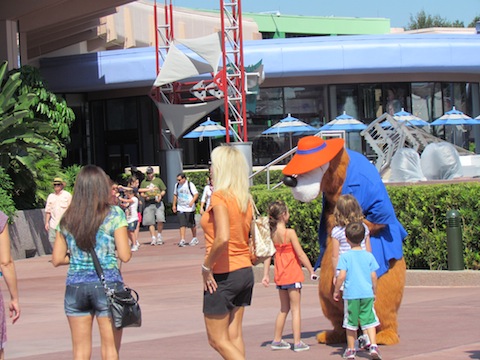 That's all for this update. Have a great day. 🙂