Happy 5th Anniversary MagicMeets.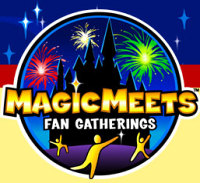 Last week MagicMeets sold out in 38 hours which is a tribute to the efforts of MagicMeets Founder Fred Block and his amazing army of volunteers.
Fred's event has grown from around 40 attendees back in 2004 to a current ceiling of 550 attendees and along the way he has figured out the formula for changing venues without sacrificing quality.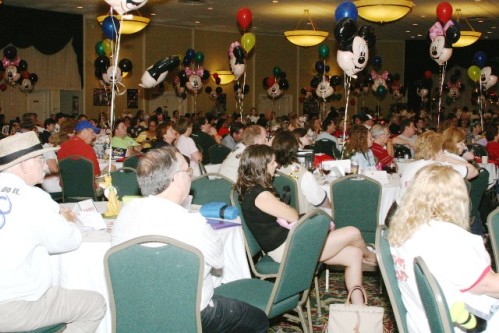 In fact he has managed to elevate the quality of the event every year and that has contributed to the ever growing popularity of this event.
Unfortunately not everyone who registers for the event manages to secure tickets. Almost twice as many register as there are available seats.
As much as this may disappoint a lot of folks it pales in comparison to the disappointment for Fred himself.
Fred does all he can to give everyone an even chance of getting a ticket. He opens up the registration system early, he offers those who register the opportunity to get placed on the MagicMeets newsletter, and not only does he frequently send out newsletters to keep everyone informed as to how close payment time is approaching, he also makes himself available on several Disney community forums and appears on a few Disney oriented podcasts to get the word out.
If you were not able to secure a ticket for this year's MagicMeets there is always next year.
To give yourself the best chance of getting a ticket for MagicMeets 2009 register early, get on the newsletter distribution list, visit and perhaps join a Disney community forum where Fred is also a member and keep your eyes and ears open.
I am looking forward to my third MagicMeets and I hope to see some new and old faces there. The last two years have been nothing short of incredible as I have found the event to be the ONLY time, other than actually being in a Disney theme park, where I can truly feel Disney Magic.
You never know who you may run into at MagicMeets.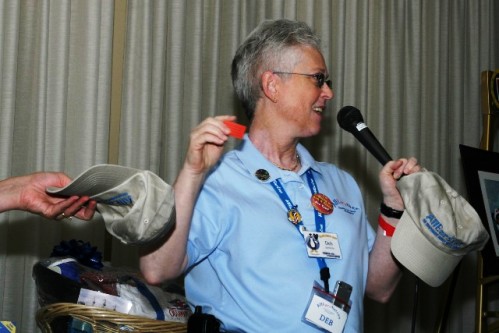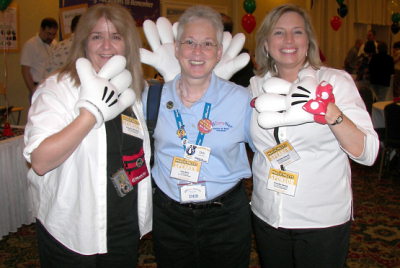 Oh yea, and me! (Deb put this photo in.)
If you are interested in learning more about MagicMeets visit the MagicMeets website.