We were up early this morning and had breakfast in the Grand Hotel restaurant. We arrived at the hotel yesterday after our fantastic 1 hour taste of the Grand Canyon. We were all feeling pretty great when we arrived at the hotel.
I must admit, I had no idea what to expect from the hotel. I had read the "fair" reviews of the hotel on several places online. Prior to the trip, I spoke to my travel agent and expressed my concerns. She assured me the Disney Adventure Team was working with the hotel to ensure a positive experience.
When we pulled up the grounds were simple, yet clean. The lobby inside, rustic, few amenities, but clean. We got our room keys and had about an hour before dinner.

The room is basic but, again, was clean. It was no Amara, but no one said it would be. I think the rooms have ammenities of a Disney value/moderate resort. The restaurant food, I would consider Pop Century level (Disney value hotel). This is a no frills hotel. However, our time in the room was going to be very limited considering we are at the Grand Canyon.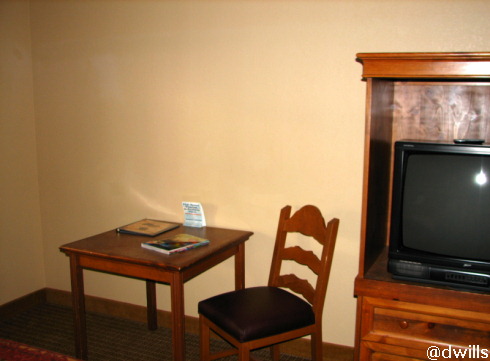 During dinner last night, an adult Native American man sung, while a young boy (12 years old), dressed in traditional attire, did several dances for us. He was quite good! The hard part about this was they were explaining the history of the various dances, in the midst of all of us eating a buffet. So it was noisy. After these gentleman, another Native American entertained the dining room with wooden flutes – and he had quite the assortment. Wonderful soothing music and very enjoyable to listen to.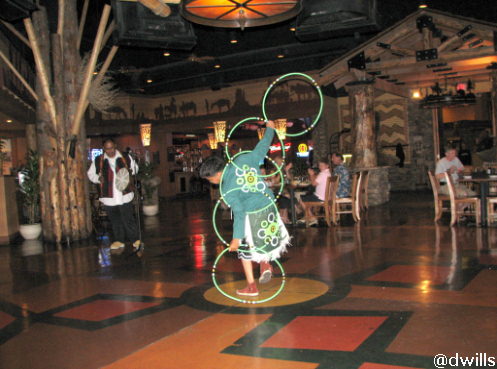 Our great guides, Mike and Tiffany talked to us about the next days adventures and time tables for meals, tour and "on your own" time.
LindaMac, Wanda, Ronia, LindaLou decided to have a night cap at the hotel bar.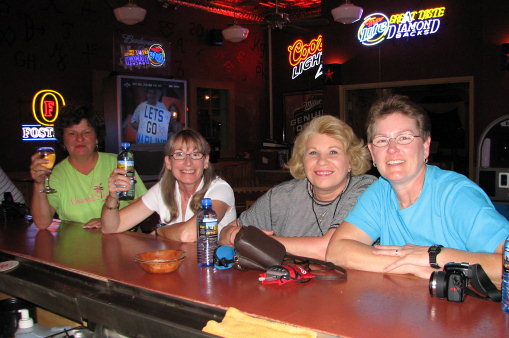 And as I slowly made my way back to the room, I spotted half of our Dynamic Duo Guides, Tiffany, at the lobby piano!
We all went to sleep with great anticipation for our full day at the Canyon!
Also blogging on this Adventure is Beci Mahnken at http://mousefancafe.com/.