To all who come to this photo trivia game, Welcome! Along the way, the photos can make us relive memories and see details Walt's Imagineers put into everything we love in Walt Disney World!
Now for Challenge #530

And here's the answer: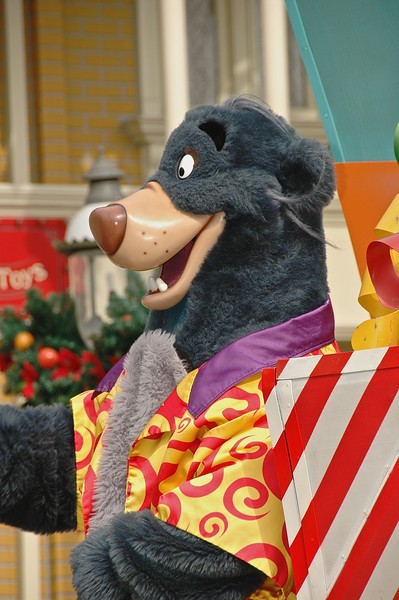 Copyright © Scott Thomas
Baloo the bear in the Move It Shake It Celebrate It Street Party in the Magic Kingdom!
Theresa Rucando was the first to send in the correct answer! Congratulations to Theresa and to all our winners this week! Ken Savage, Ed Suscreba, Adolph And Kimberly Timm, The Kertes Family, Sam Rossman, Michaela O'brien, Mike O'brien, Karen O'brien, Mary Beth Tarbet, Kris Nixon, Tammy Warmouth, Claire Gregory, Ken Maikowski, Team Hill, Mis Jamie Marie, Karen Schlumpf, Phyllis, Martha & Justin Collins, Andrew Carrieri, Antoinette Leblanc, Maureen And Warren Handy, K Beasley, Jim Thompson, Linda College, Sandie Albrecht, Jim Finley, The Modeckis, Deb Ragno, Belicia, Scott C., Christi Ison, Smitty, Laurie Walker, Tom Koval, Eleza And Lara Crook, Ruben O'meara, Janet T Thorn, Steve Knapp, Kyra, Bonnie Jean, Wendy T Faler, Eric Berger, Herb Miller, Lori Rienhardt, Andy Hickey, Erin Hammer, Gloria Martin, Sands Family, Sue And Rebecca Makres, Chris, Gretchen, And Katie Barnes, Emma Ramsey, Nan Amor, Jeremy Reichelt, Mark Hardy, The Patterson Family, George Mundy Jr, Wayne Chadourne, Michael & Jackie Mclucas, Maddie Inman, Grumpy's Groupies, Terry Harris, Shannon Benton, Susan Higginbotham, Carri Marotto, Sue And Ed Adams, Arlene Vicek, Mickey Eckert, Karrie Rodriguez, Vera And Izzy Williams, Heather Stevens, Hillary Waldroop, David Ballard, Diane Curfman, Emily Hudson, Barclay Bakkum, Donald Purney, Jeff Blank, Sherry Trapp, Linda Hoffman, Jackie Klafeta, Jodie S., Theresa Maradei, Vicki Britt, Carla C, and Jane Johnson!
_______________________________________________________
Challenge #531 Where in the world is this?
What is this? You don't have to say where it is, because you see it everywhere in Walt Disney World. Not sure? Hint: plenty of guests see these at the beginning and the end of their Disney day. You might be the one who has to hold on!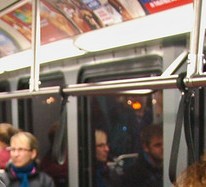 Do you know? Do you have a guess? Please send in your answer, before the end of the day on Thursday, April 12th, by clicking on the blue box below.
Please do not post answers using the Feedback Form link at the bottom of this post.
See you soon, Players!


_______________________________________________________________________
Everyone who sends in a correct answer to a Where in the World Challenge this month will be entered in a drawing at the end of the month for some special AllEars® goodies!
–