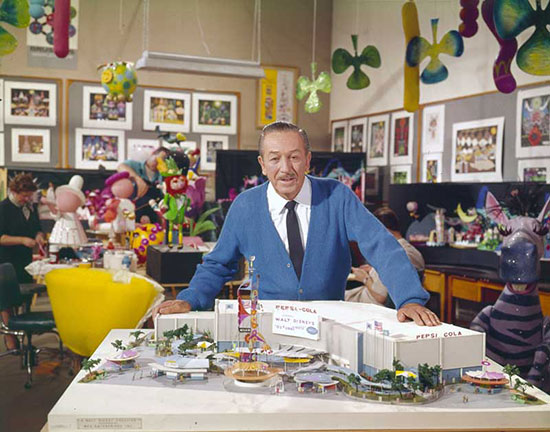 The 1964-1965 World's Fair in New York City opened on April 22, 1964. The Disney Parks chose April 10th as the day to celebrate 50 years of "it's a small world" in the theme parks around the world. This iconic attraction appears in all five of the Disney Theme Parks around the world and the celebration took place in each of those locations.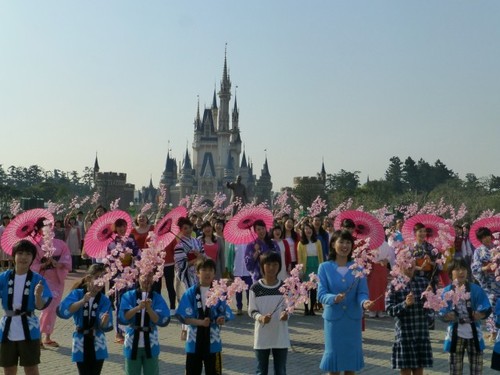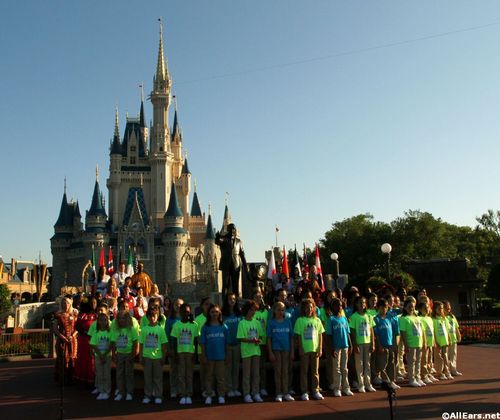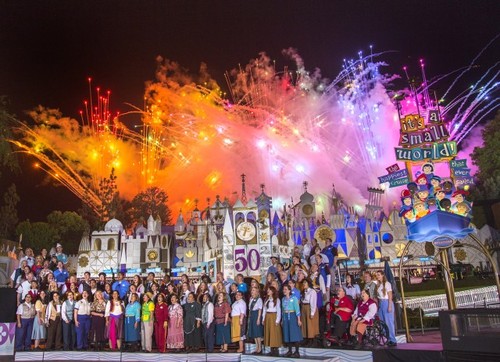 "it's a small world" opened at the World's Fair as a tribute to UNICEF, an organization that works to provide assistance to children around the world. Disney will donate $150,000 to benefit UNICEF plus $1 for every video or doll created (up to $100,000) on the special anniversary website.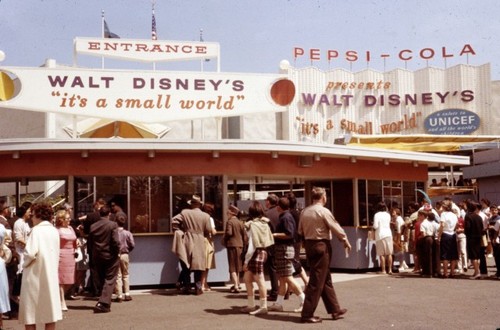 " "it's a small world" has inspired hundreds of millions of people through its timeless theme," said Tom Staggs, chairman, Walt Disney Parks and Resorts. "Every moment of every day there are Disney guests enjoying "it's a small world' around the globe. The 50th anniversay of this attraction represents a celebration of the shared optimism, hope and humanity of people thoughout the world."
AllEars.net covered the festivities at the Magic Kingdom in Walt Disney World.
The design of the "it's a small world" dolls was created by Walt Disney Imagineering art director Mary Blair. Her sense of design and use of color and shapes enhanced the storytelling of the attraction and have influenced each version of this attraction.
Imagineer Gary Langrum talks about the Disney Imagineers who worked on the attraction and reflects on why Walt felt it was so important to create "it's a small world".
Costumer Janice Jones discusses the beauty and intricacies of the costumes.
At Walt Disney World, international cast members joined members of a choir of children (many from the Performing Arts Center of Orlando) in song at the base of Cinderella Castle.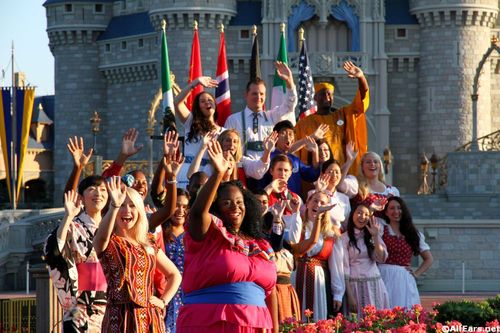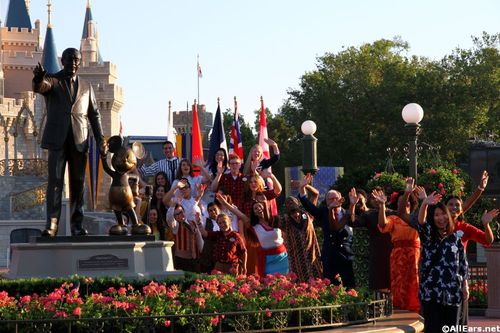 It was great to see guests celebrating "it's a small world" too!
Through-out the day, Magic Kingdom performers like the Dapper Dans,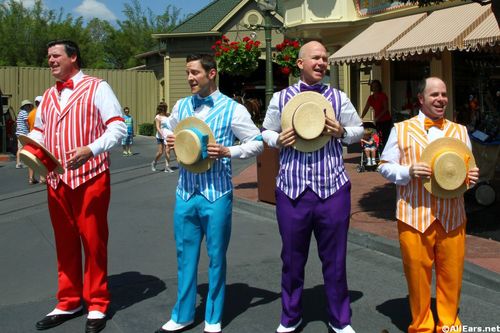 the Notorious Banjo Brothers,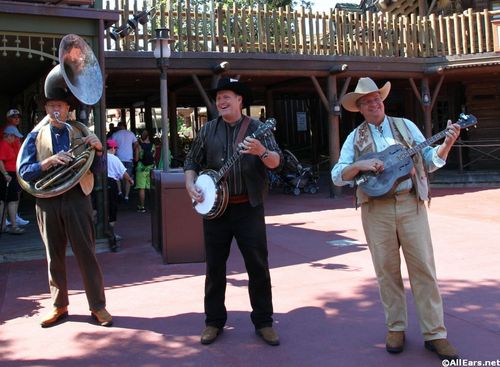 and the Coke Corner pianist,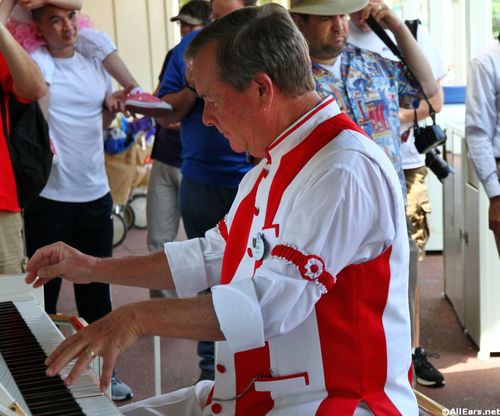 each gave a nod to the 50th anniversary of "it's a small world".
We were in for a special treat when Mark (the pianist) broke into a beautiful rendition of "Let it Go" from Frozen!
Later in the day, guests at the Magic Kingdom joined in the song during a special "pre-parade" before the Festival of Fantasy parade.
Check out the festivities at Disneyland!

RELATED LINKS "it's a small world":