Some Hidden Mickeys are hard to spot. Many of these images are discovered by folks when an attraction ride stops for some reason. If you find yourself in such a situation, it sometimes pays to study your surroundings. You may spot an obscure Hidden Mickey! I include some examples below.
It took me a long while and many trips (without shooting at targets) through Buzz Lightyear's Space Ranger Spin in the Magic Kingdom to finally discover two tiny Hidden Mickeys. (Alas, the ride never stopped for me!) One is at the beginning of the ride in the very first interactive room with targets. A classic Mickey with a green head and blue ears is on the first part of the lower right wall. You have to rotate back and to the right in your vehicle. This Hidden Mickey is below and between two five-point green stars. (Thanks to Jessica Paneral and Suzanne Perez).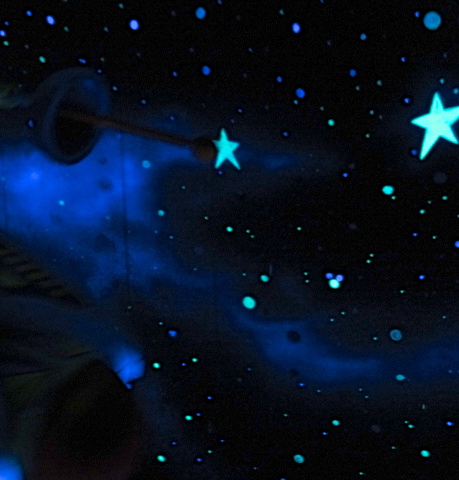 In the battery room, look to the right of your vehicle and high over Zurg's left (your right) shoulder to spot a tiny blue classic Mickey star, tilted to the left. It's in the star field to the right of the large blue and yellow cone suspended over Zurg. The Hidden Mickey is in the lower left of my photo. (Thanks to John Finley).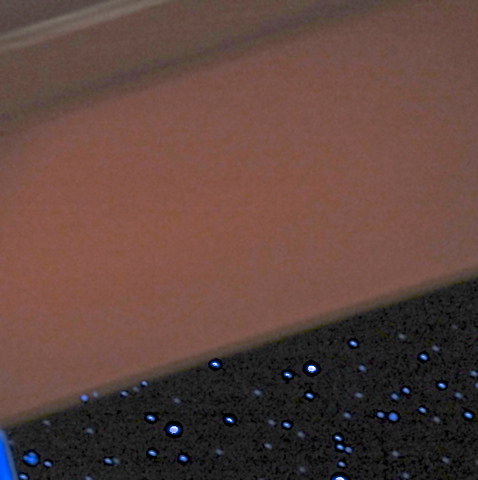 Along Main Street, U.S.A., a small classic Mickey is impressed in the cement outside the Crystal Arts store entrance. It's on a gray flagstone between the red cement and the bricks of the side street off of Main Street. Find a long crack (between red cement sections) that's parallel to Main Street and starts in front of the entrance pillars at the store entrance. The gray flagstone is at the end of this crack, and the Hidden Mickey is at the lower right corner of the flagstone as you face the store. Again, it took me a while to find this little gem! (Thanks to Owen Gilley and Julie Greer).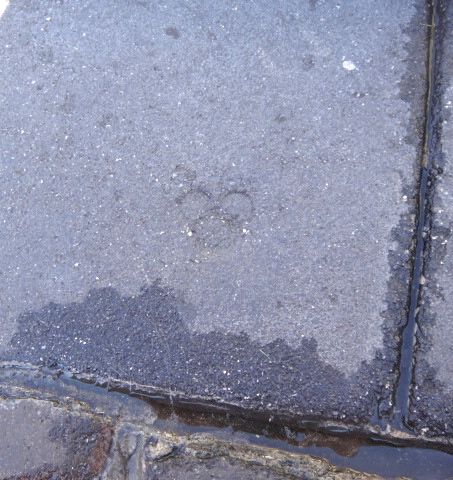 In the New Fantasyland, this Mickey image is overlooked by most folks but is easy to spot once you know where to look. A small classic Mickey made of dark impressions in the rock is on the back side of Gaston's Statue in front of Gaston's Tavern. It's near the water line below Gaston's left leg. (Thanks to Scott Jackson and his niece, and Declan Kelly).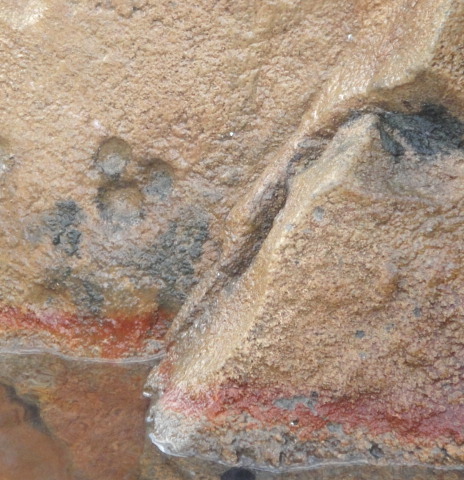 Good luck searching for these awesome Hidden Mickeys!