My family has attended Mickey's Not So Scary Halloween Party every year for almost a decade, and although we have tweaked our touring plan for the evening as changes to the party come and go, it essentially remains the same. Here, I offer our tried-and-true strategies for maximizing fun for young kids during this year's five-hour party.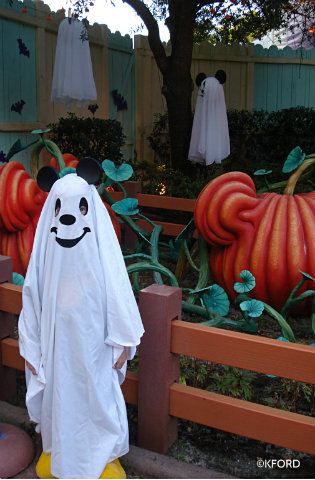 To begin, know that kids and adults alike will dress up in costumes for the party, so get planning! These can be as elaborate or simple as you like, but remember that because this is a family night, gory costumes and the like are not welcome. However, ingenuity is on display. We have seen so many clever Disney-themed costumes over the years — from a Dole Whip to FASTPasses to entire families dressing as characters from a single movie. Our most attention-getting costume was one worn by our son who went as Ghost Mickey one year.
For the last two years, my own children have enjoyed having an afternoon makeover at the Bibbidi Bobbidi Boutique and The Pirate's League. That means we have had a couple of princess and pirate costumes, which never go out of style at Disney World! Both salons stay open later than usual on Halloween party days to accommodate extra guests. The BBB was running pretty close to on-time this year, but we waited more than 30 minutes past our appointment time at The Pirate's League. Because of this, I would recommend giving yourself plenty of time in between reservations for either place and/or restaurants. And be sure to make reservations early because they tend to fill up quickly on party days.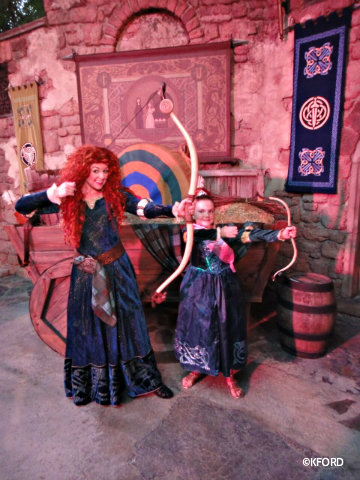 That brings me to my next tip: Even though the party doesn't start until 7 p.m., the folks at the Magic Kingdom typically will allow you to enter before the actual party starts, usually between 4 and 4:30 p.m. You are not guaranteed early entry, but I have not heard of anyone being turned away during the last several years. If you already are in the park with a day pass, you can go to the front gate between 4 and 7 p.m. to show your tickets and get a wristband, which is required for the party. Cast members in party attire also will be stationed in several locations in the park, and you can visit them for wristbands as well.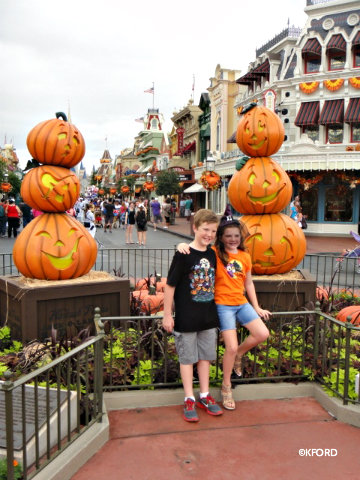 We always go early, which gives us time to take a family picture in the Halloween photo spot on Main Street, U.S.A. and have dinner so we don't waste precious party time. One thing to be aware of, though, is that some restaurants close early on party days. And by that, I mean they close even before the 7 p.m. witching hour rolls around. We were surprised to find Columbia Harbor House closed at 5:15 p.m. last Friday. Be sure to take a look at Jack's blog for a list of which restaurants will open during Mickey's Not So Scary Halloween Party.
This year, one of the new party offerings is a Halloween card for the Sorcerers of the Magic Kingdom card game that debuted earlier this year. Even if you don't plan to play the game during the party — and we didn't — it's worth getting the special card since that's the only time it is offered. We saw folks lining up outside the Main Street fire station as early as 6:30 p.m. We got in what appeared to be a rather long line about 6:45 p.m., but it moved quickly, and we had our cards within 15 minutes. Cast members designated a separate line for guests who just wanted to pick up the card and not start a new game and that certainly helped. Know that you will need to have your Halloween Party admission tickets, which will be punched, to claim SotMK Halloween cards.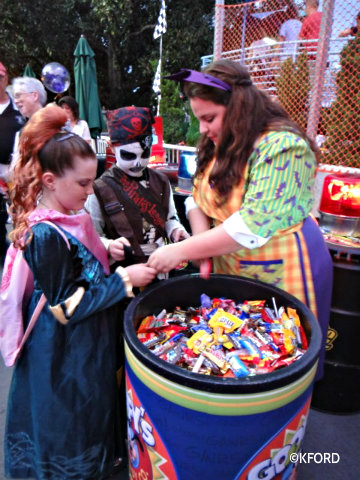 After that, the party was in full swing, and we headed off to visit the must-see characters and trick-or-treat. Many parents of little kids choose to see the first Mickey's Boo To You! Parade at 8:15 p.m., but it is jam-packed every year. Guests stake out their places more than an hour ahead of time. I certainly understand that little ones might not be awake for the 10:30 p.m. parade, and this is one that's not to be missed. For our family, however, it's more important to get out into the park.
We hit the treat trails — one between Storybook Circus and Tomorrowland and the other near Splash Mountain — so the kids can gather a bunch of candy quickly. There also are individual treat stations throughout the park. Cast members are generous when they put handfuls of candy in each bag, and, for those who have asked, there is plenty of chocolate and other yummy treats in those barrels. The thrill of actually trick-or-treating in the Magic Kingdom is one that doesn't lose its appeal in our house.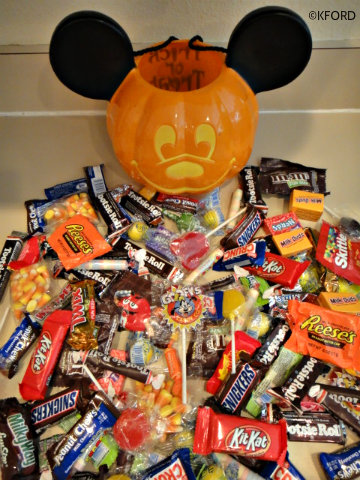 Once the candy stash has been established, we usually stop for any special character photos my children have requested. Mickey Mouse and Minnie Mouse are wearing their Halloween costumes in the Town Square Theater. This year, Duffy the Disney Bear has moved from his photo spot adjacent to City Hall and can be found at the Liberty Belle boarding area in Frontierland. In his place, Phineas and Ferb are greeting guests at the prime location in Town Square. Captain Jack Sparrow is in Adventureland, and the Seven Dwarfs are near Splash Mountain. The Disney Villains will pose with guests after each Mix & Mingle dance show on the Castle Forecourt Stage.
We also usually take time to ride a few attractions because there is just about no wait. How can you resist a five-minute wait for Space Mountain and walking right on to Big Thunder Mountain Railroad at night, even if you have been on both coasters more times than you can count? My daughter likes to visit the dance parties, as well, in Tomorrowland and Frontierland.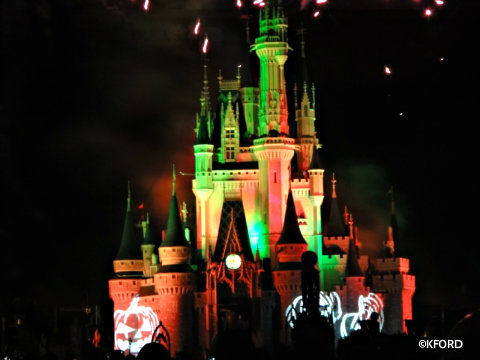 Then, our goal is to be back on Main Street, U.S.A. by 9:30 p.m. for the special Happy HalloWishes fireworks, followed by the Villians Mix & Mingle and then the second parade. When all that wraps up, we usually join the crowds and head out about 11 p.m. This year, though, my 8-year-old and 10-year-old got a second wind so we stayed until the bitter end, hitting a few more rides and candy spots.
A little bit of planning and strategy before you attend the Halloween festivity will go a long way toward helping you and your family enjoy all the party offers. Now isn't that not so scary?
Please share your tips in the comments.