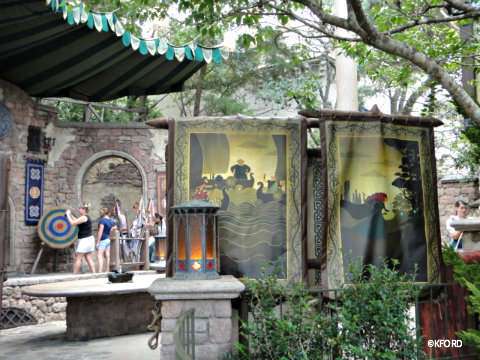 A new character officially began meeting guests Friday at Disney's Magic Kingdom. Merida, the main character from Disney-Pixar's "Brave," is the fearless and impulsive daughter of Scotland's King Fergus and Queen Elinor. Her archery skills are as legendary as her impetuousness. She gets into a bit of trouble in the animated film, which debuts in theaters June 22, and must prove her bravery to save the kingdom.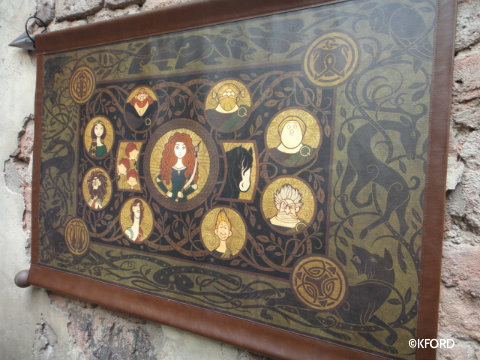 At her Orlando kingdom, however, Merida is more regal than mischieveous. The new meet-and-greet has taken over the beautiful Fairytale Garden adjacent to Cinderella Castle. The area has been stripped of its purple canopy and banners and romantic touches that decorated the spot for Rapunzel and Flynn Rider. Instead, the old world stone facade has taken on a Scottish theme from the movie. New props include flags, archery targets, and Celtic banners and plaques depicting scenes from the story.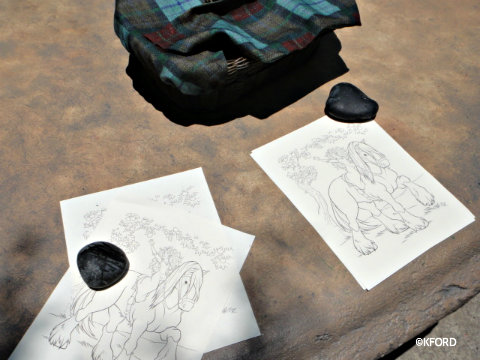 The Merida meet-and-greet begins just as the Rapunzel experience did — with guests lining up on the hillside pathway between the Fairytale Garden and Cinderella Castle. Cast members allow 50 guests into the garden at a time. Once inside, parents wait along the wall to meet Merida, and kids are invited to a large table to color. (So, essentially, you are waiting in two lines.)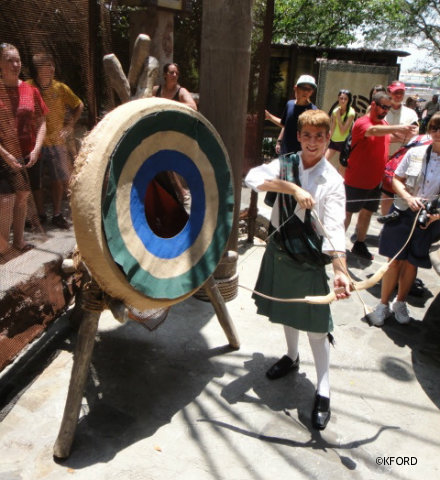 However, the second line goes much faster because in addition to coloring, kids can take a quick archery lesson from a cast member dressed in a kilt and traditional Scottish attire. The cast member helps each child aim a rubber-tipped arrow at a target a few feet away. (Don't worry: there is a net behind the target to protect unsuspecting parents.) While we waited in line, each of my children was able to try to shoot an arrow twice and they loved it.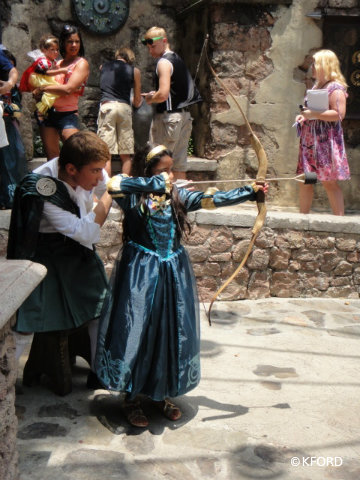 Adding a unique interactive component such as the archery to this meet-and-greet area really improves the experience and makes what can be a long wait more worthwhile. The Tangled experience was called a "play-and-greet," which I always thought was a misnomer, but the Merida meet could use that term fairly.
As guests finally approach Merida, they'll notice the backdrop for their photo is a cart with the three adorable bear cubs from "Brave." The cubs are animated, continually moving their heads while sitting in place. When a photo is taken, however, notice how they freeze on the spot. Looks like the Imagineers thought of everything!
Merida is greeting guests from 9:15 a.m. to 5 p.m., according to the daily time sheet. However, when we stopped by on Saturday, she was staying out until 6:30 p.m.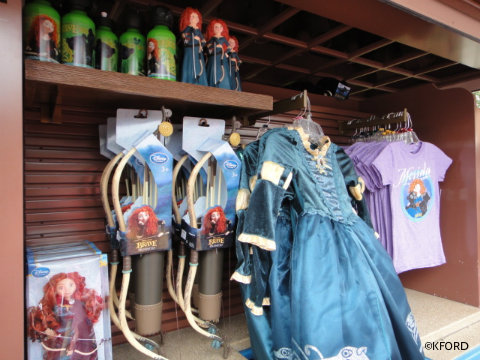 Once you exit the courtyard, you won't have to look far to see Brave merchandising. Among the offerings on the cart are a Barbie-size Merida doll ($19), T-shirt ($28), an archery set ($20) and a large plush bear ($20). For little girls who want to dress up as Merida, the total outfit will set you back a pretty penny: Merida's green dress ($65), crown ($18), wig ($18) and the requisite archery set ($20). Better hope you can persuade her that outfit has to be her Halloween costume, as well.
Here's a look at the Merida meet-and-greet: