Step Back October 2020: Disney Studios and Bela Lugosi
by
Joan Feder
Feature Article
This article appeared in the October 27, 2020 (#1108) edition of ALL EARS®
Editor's Note: This story/information was accurate when it was published. Please be sure to confirm all current rates, information and other details before planning your trip.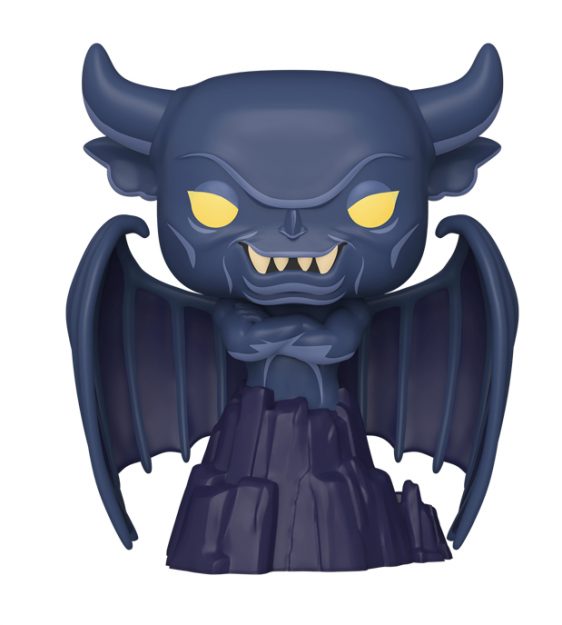 Join us on our monthly journey into the past as we explore the history of Walt Disney World and the Walt Disney Company. This time we look back at some of the surprising connections between Bela Lugosi and the Disney Studios.
Disney animators often take photos and movies of actors that they refer to when bringing characters to life. For example, Ed Wynn both posed for and provided the voice of the Mad Hatter. Hans Conreid did the same for Captain Hook. Another famous Disney villain had a similar inspiration.
In the late 1930's, Disney was working on Fantasia. In his third feature, Walt decided to try something completely different. This film would not have a plot. Instead, the animation would be used to illustrate pieces of classical music.
Fantasia's finale would feature Mussorgsky's "Night on Bald Mountain". It tells the story of Chernabog, the God of Night from Slavic mythology.
The segment begins as Chernabog emerges from the peak of Bald Mountain. He outstretches his enormous wings like a giant cape. Arms spread wide, Chernabog summons his evil minions. Harpies shriek, ghosts soar, and demons prance around a raging fire.
The revelry ends with the coming of dawn. Chernabog flinches, recoiling from the sunlight. Wrapping himself back into his wings, he again becomes one with Bald Mountain.
In order to get the movements of this massive villain exactly right, the animator needed a live action model. Who better to play this menacing evildoer than Count Dracula?
Béla Ferenc Dezsö Blaskó was born in 1882 in Lugos, Hungary, near the Transylvanian Alps. When he became an actor, he changed his surname to Lugosi, after his hometown.
Lugosi played the lead in Dracula on Broadway beginning in 1927. His portrayal was recorded for the silver screen by Universal Studios in 1931. His make-up, accent, and costume remain the standard for most modern versions of Dracula today.
Lugosi happened to be a Disney fan. In a 1935 press biography, he listed Mickey Mouse as his favorite film star. He even owned a Doberman named Pluto!
On November 12, 1939, Bela Lugosi performed his only part for Disney. He spent the day being recorded as a live action reference for Chernabog. While other models were also used, his impact on the character's final appearance is obvious.
The Disney connection doesn't end there. Lugosi never received any acting awards during his long career. In a strange twist, it was a Disney film that finally led to him getting some recognition.
In 1994, Tim Burton's film Ed Wood was released by Disney's Touchstone Pictures. The film explores the relationship between Lugosi and his friend, campy filmmaker Ed Wood.
In it, Martin Landau plays Lugosi. His performance won Landau the Oscar for Best Supporting Actor.
Ed Wood also shows Lugosi's involvement in making the cult classic Plan 9 From Outer Space.
This brings us to our final Lugosi/Disney connection. Plan 9 From Outer Space is one of the movies shown at the Sci-Fi Dine-in Theater at Disney World!