Epcot International Festival of the Arts
January 17- February 24, 2020
Epcot International Festival of the Arts is back again for the fourth year in 2020. The Festival will be going on from January 17 to February 24, 2020.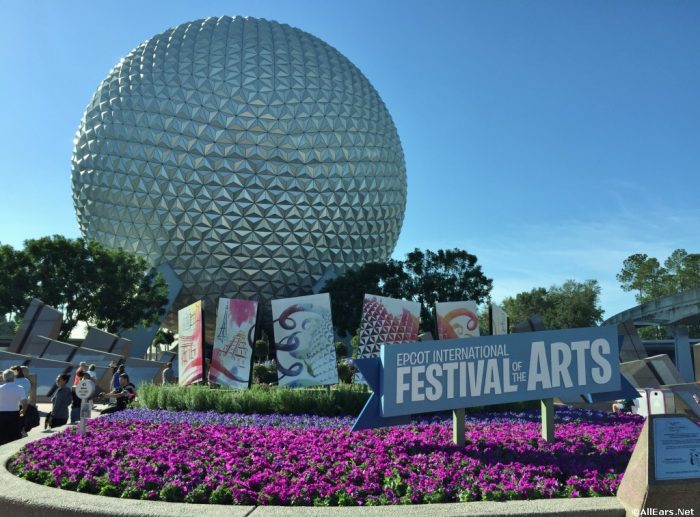 Become one with your inner artiste by dining on food that is a feast for the eyes as well as the taste buds, seeing and creating one-of-a-kind artwork, and enjoying Broadway-style stage shows.
Access to the Festival of the Arts is included in your Epcot admission ticket.
Click here to scroll through a full first look preview of the Festival of the Arts!
The Culinary Arts
Throughout the World Showcase, there will be 17 Food Studios (aka food booths) featuring festival-specific treats.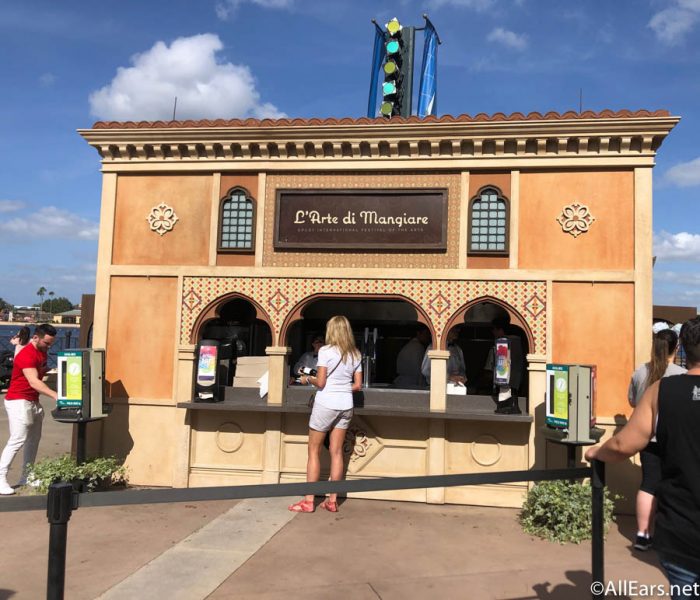 The Food Studios feature a wide variety of delicious treats including savory bites like Spicy Beef Shumai and sweet treats like Blood Orange Lemon Tart!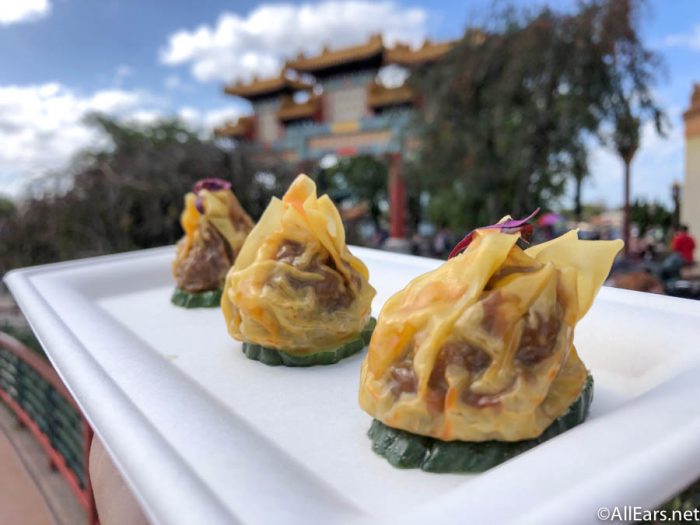 Click here to browse all of the 2020 Festival of the Arts food booth menus!
Wonderful Walk of Colorful Cuisine
As part of the Festival in 2020, there is a Wonderful Walk of Colorful Cuisine tour. Five Food Studios will offer special colorful treats. Enjoy them all (you'll purchase them right along with anything else you want to try), get your Festival Passport stamped at the booths, and then head to Decadent Delights for a culinary prize!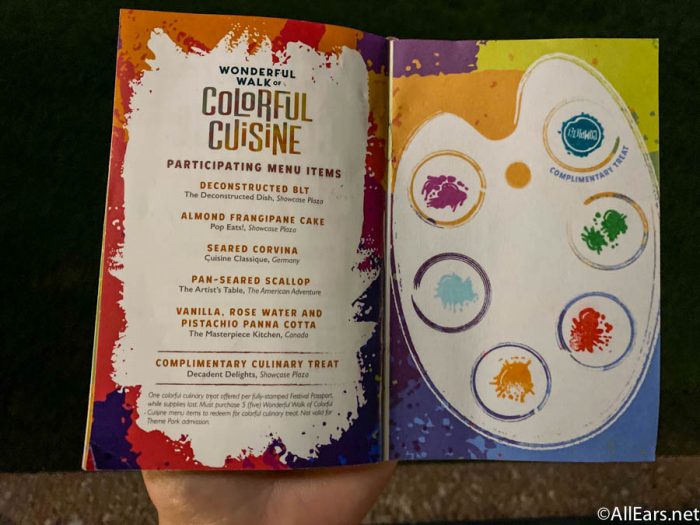 The Performing Arts
During the Festival of the Arts, there are a variety of performances, too.
Disney on Broadway
Back for the second year, the Disney on Broadway Concert Series has performances every day of the week at the America Garden Theatre.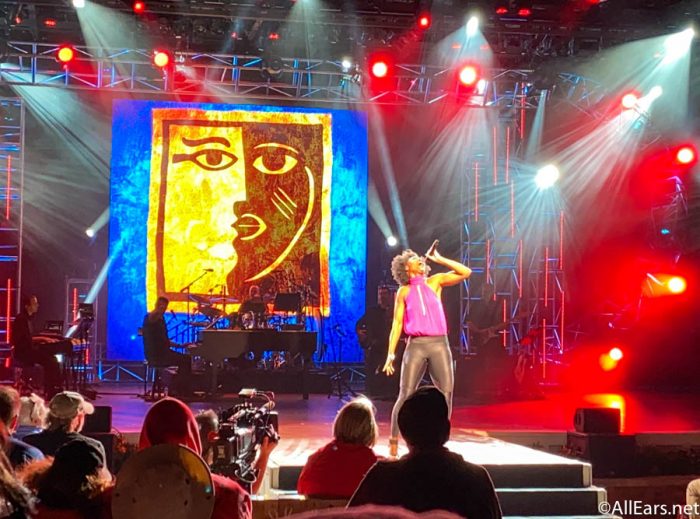 Each performance will feature a pair of Broadway stars performing hit songs from classic Disney musicals such as The Lion King, Aladdin, and Frozen.
See the list of performers for Disney on Broadway here!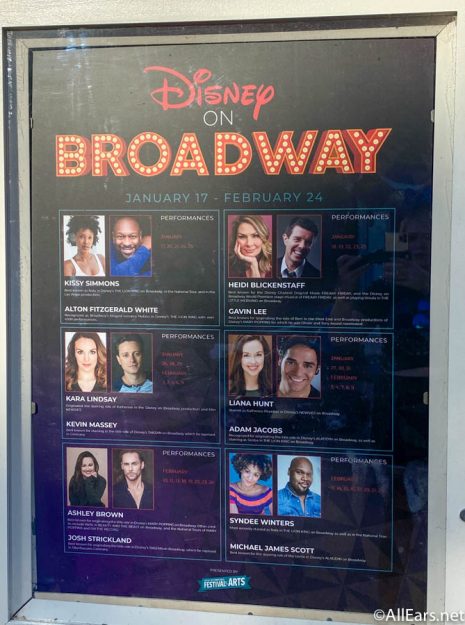 For those hoping to score reserved seating for the Disney on Broadway Concert Series, there is a dining package available. The dining package includes a three-course meal (or buffet/all you care to enjoy) at one of the following: Biergarten, Coral Reef,  Garden Grill, or Rose & Crown. The package guarantees priority seating for the Broadway performances.
Learn more about the Disney on Broadway Concert Series Dining Package here!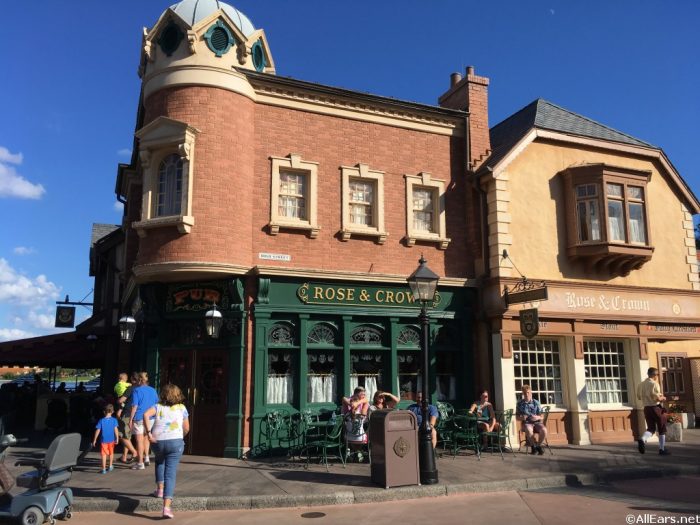 Art Defying Gravity
Find acrobatic performing arts in the form of Art Defying Gravity! This group will perform amazing physical feats to impress the crowds throughout the Festival.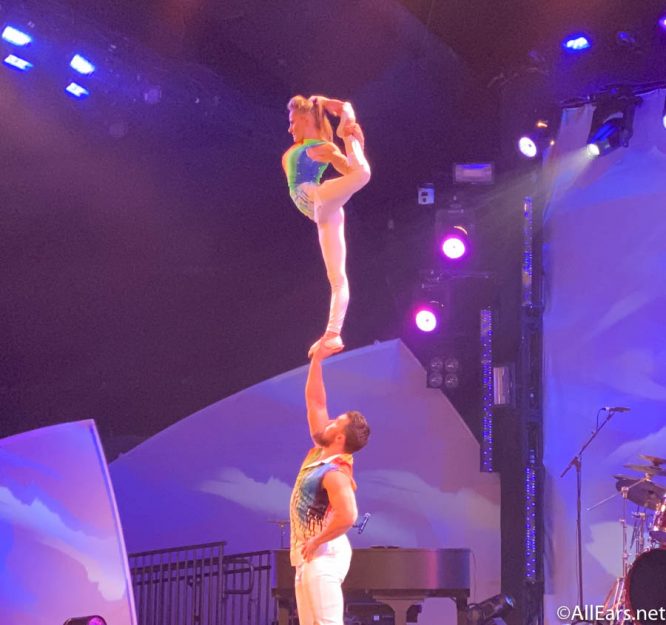 Art in Motion
Art in Motion is a daily exploration of rapidly created paintings that you seriously need to see to believe. Trevor Carlton will be wowing audiences on the Showcase Plaza Stage throughout the Festival!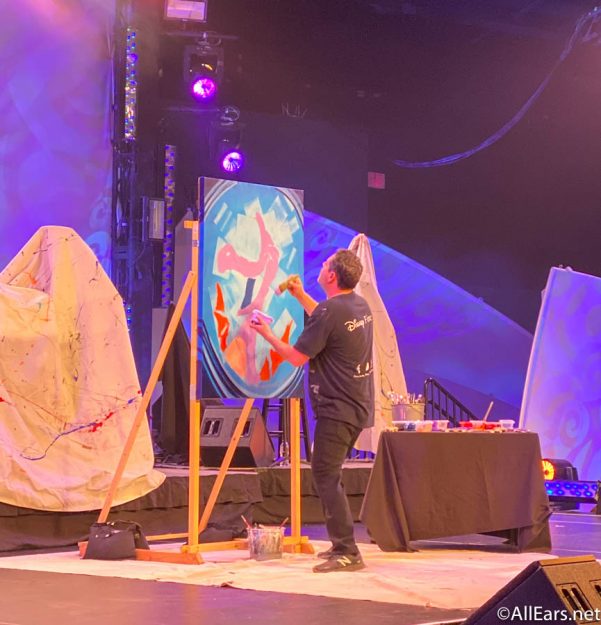 Living Statues
Marvel at living statues in Future World! We saw two statues on the first day of the Festival, so be sure to find them as you stroll the Park!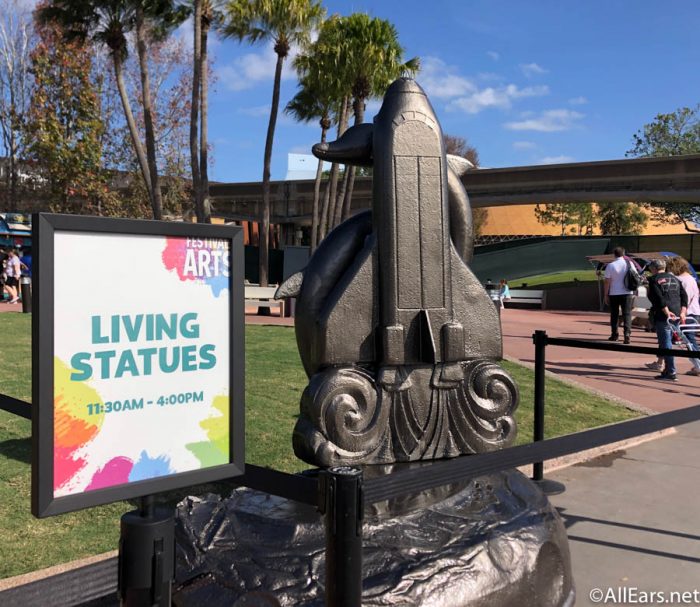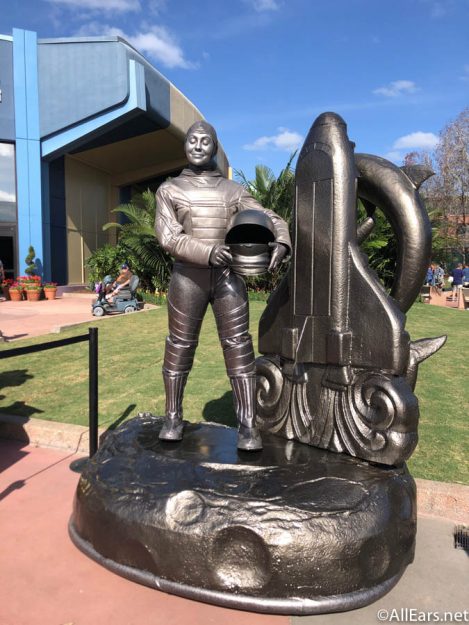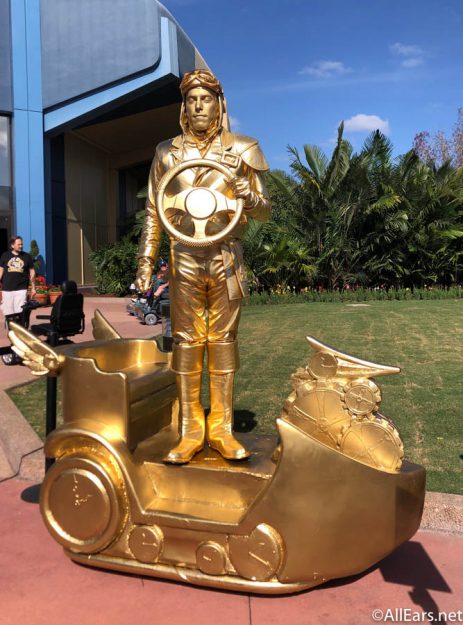 The Visual Arts
It wouldn't be much of a Festival of the Arts without visual art, and there's no shortage of that! 
World Showcase Galleries
During the Festival, there are galleries throughout Epcot showcasing different artistic mediums and featuring some of our favorite Disney characters.
Art of Disney – Future World West
Shop at this year-round dedicated art gallery featuring Festival merchandise, original artwork and more!
Mexico Folk Art Gallery – Mexico Pavilion
Gallery Show: 'Remember Me!' La Celebración del Día de Muertos
Celebrate the artistry and traditions of Día de Muertos.
Stave Church Gallery – Norway
Gallery Show: Gods of the Vikings
Visit the Norway Pavilion and discover the legendary gods and myths of the real Vikings.
House of the Whispering Willows – China
Gallery Show: Inside Shanghai Disney Resort
Discover the wonders of the new Shanghai Disney Resort.
American Heritage Gallery –  The American Adventure
Gallery Show: Creating Tradition: Innovation and Change in American Indian Art
Discover an all-new exhibition celebrating American Indian art at this museum inside the American Adventure Pavilion.
Bijutsu-kan Gallery – Japan
Gallery Show: Kawaii Japan's Cute Culture
Delve into the origin and evolution of kawaii, Japan's cute culture.
Art Displays
Art will be displayed — and created — all over the Park during the Festival. Click here for a preview of some of the fine art coming to the Festival. Note that some of the artwork will also be for sale during the Festival, so know that you might be tempted to bring a piece (or two) home!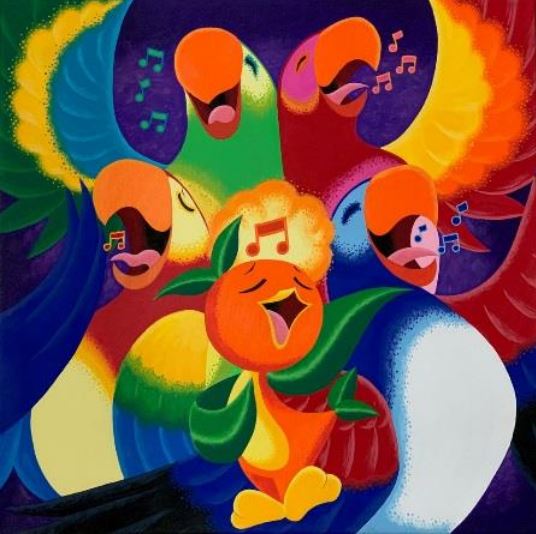 Imagineer Exhibit
If you want to learn more about the ultimate Disney artists — Imagineers! — you'll find that at the Epcot Experience in the Odyssey building!
2D and 3D Chalk Art
If you're strolling through the Park to check out the art, don't forget to look down! Extraordinary 2D and 3D chalk art will cover walkways, and these are definitely worth a second glance!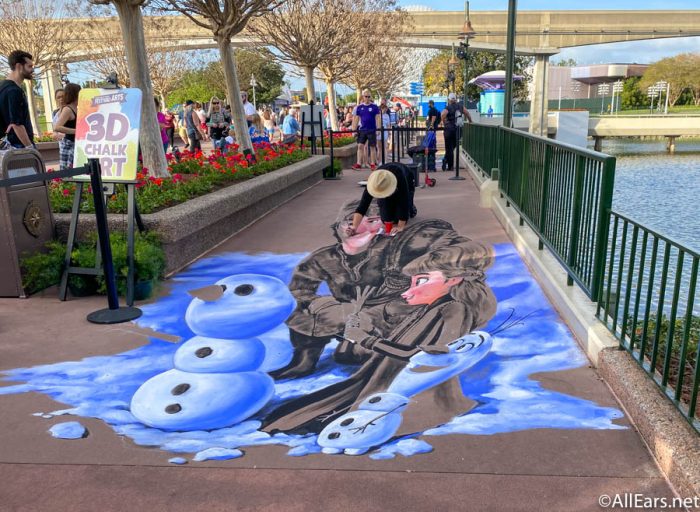 If you're especially lucky, you might even spot the artists hard at work!
Interactive Experiences
Weekend Seminars
Festival of the Arts will also feature 75-minute interactive workshops on the weekends. These classes will cover topics like painting on a cell, character sketching, creating flip books, and 3D paper crafting. They cost $45 (DVC and AP discounts can be applied) and take place at the World Showplace from 10AM to 11:15AM.
Reserve your spot at a weekend seminar by calling (407) WDW-FEST.  And learn more about what techniques will be taught each weekend here.
Paint with an Artist
Select Saturdays during the Festival, guests ages 12 and up can reserve an opportunity to paint with an artist! Dates and times are below.
Saturday, January 18, 2020: 8:00 AM to 12:30 PM
Saturday, February 8, 2020: 11:00 AM to 3:30 PM
Saturday, February 15, 2020: 8:00 AM to 12:30 PM
Saturday, February 22, 2020: 11:00 AM to 3:30 PM
The experience costs $259 per person, and you'll need to call (407) WDW-FEST to reserve your spot!
Paint By Number
To make a little art of your own, help paint a communal Paint By Number mural at the Festival! This perennial favorite is back and as beautiful as ever for 2020!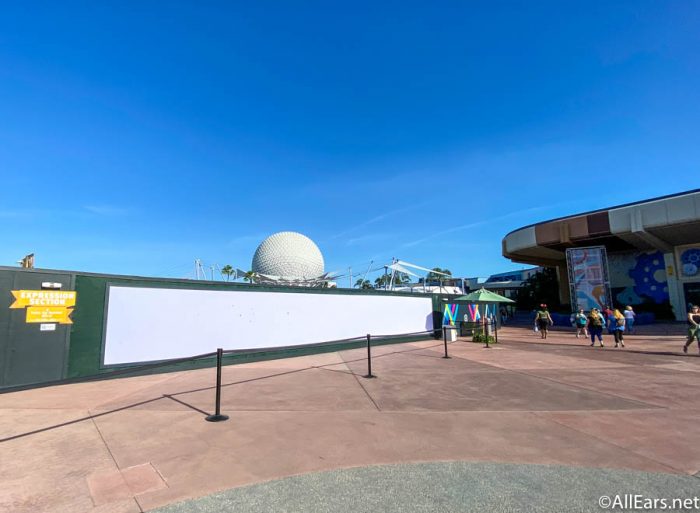 When you're done painting your little square in the Paint By Number universe, collect a postcard of the final masterpiece!
Spin Art Experience
And if you like your artwork with a twist, try the Spin Art Experience!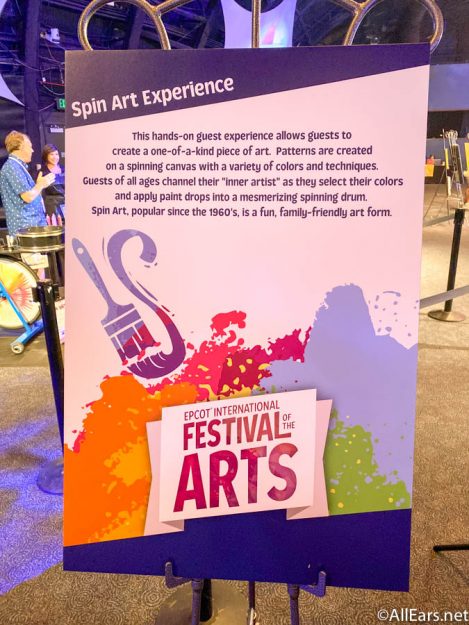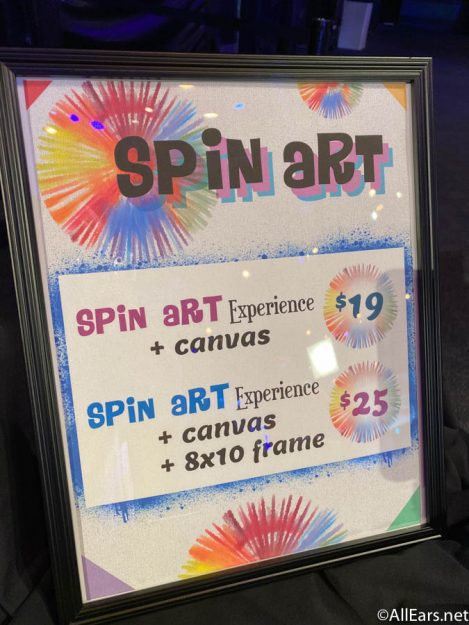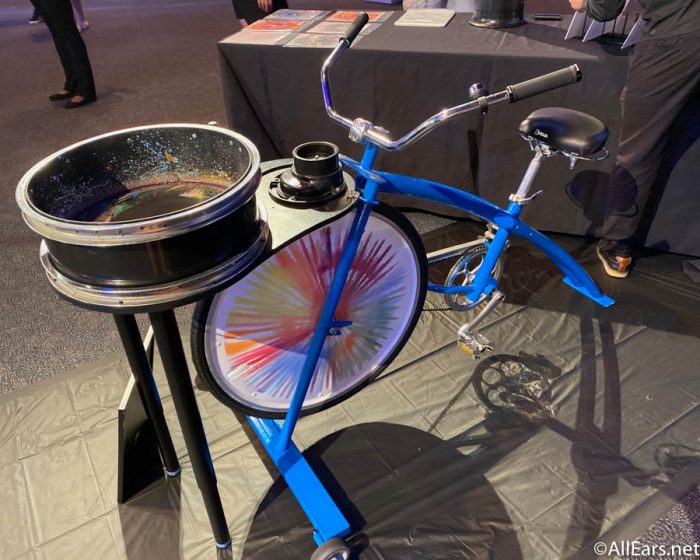 Artful Photo Ops
There will also be photo spots throughout the park with the opportunity for guests to be inside some iconic paintings including the Mona Lisa and Washington Crossing the Delaware.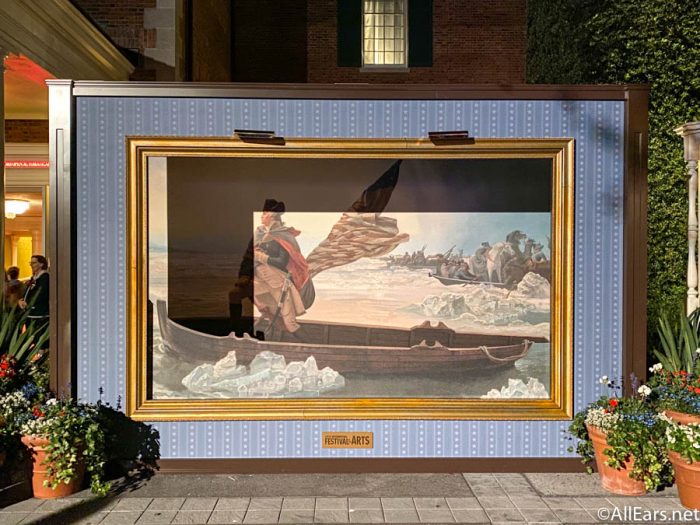 This year, look for new Van Gogh photo opps, too!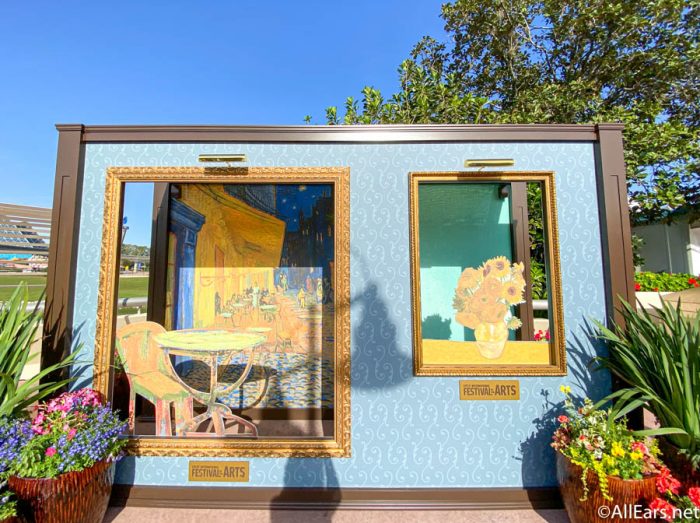 See all of the Artful Photo Ops here — and check out a map so you can find them all!
Click here to read up on all the
Interactive Art Experiences at the Festival of the Arts

!
Festival Merchandise
There will, of course, be opportunities for Festival-specific merchandise with special items only for Annual Passholders in addition to branded merchandise available to everyone. 
This year, Figment once again takes center stage at the Festival of the Arts. He can be found on the Festival's signature ears. Click here for more views!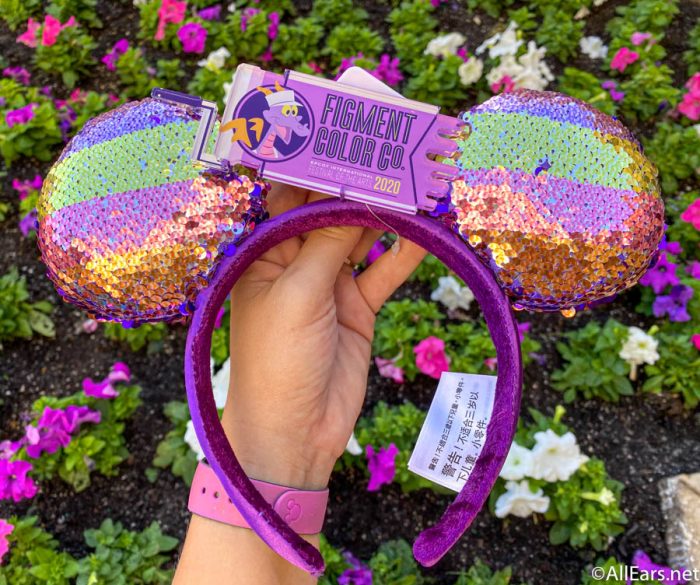 Plenty of other pieces celebrate everyone's favorite purple dragon, too!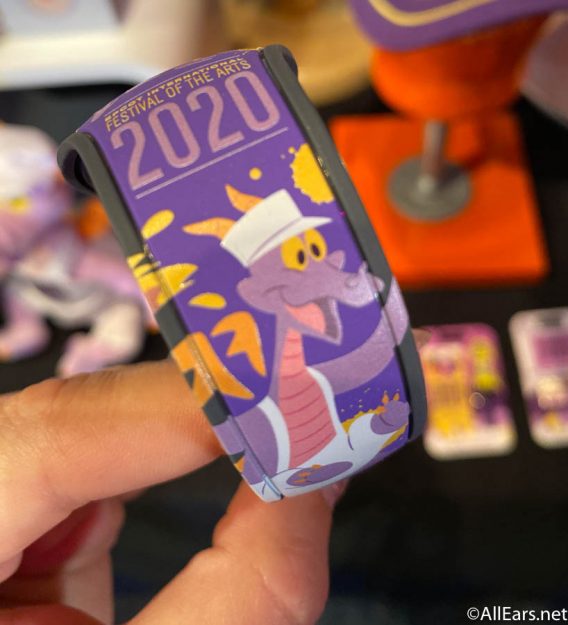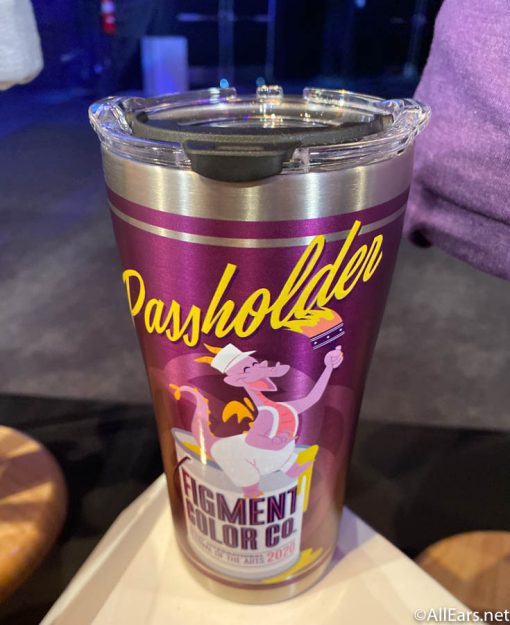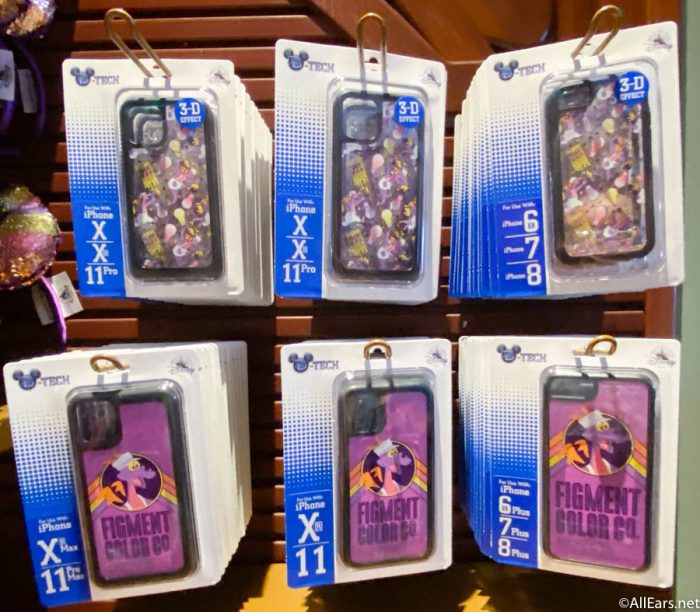 Click here for a full first look at Festival of the Arts merchandise!
Fun for the Kids
Epcot's International Festival of the Arts is fun for the whole family, with several kid-centric activities, too!
Animation Academy is drawing class happening daily from 12:30PM to 1:30PM at the America Garden Theatre. Kids of all ages can learn to draw from a Disney artist.
Classes are first come, first served and will have seating for 300 participants at a time. Also note that Disney plans for the 12:30 session to feature an easier drawing, so keep that in mind if you've got some really young artists in your group!
Figment's Brush with the Masters Scavenger Hunt is an adventure around World Showcase! Families can purchase a map and stickers which they'll use as they find a Figment-themed picture frame in every country pavilion. Put the stickers in their corresponding spots on the map, return your map, and get a surprise!
New for 2020, kids can look for hidden characters throughout World Showcase in an activity called Chalk Full of Character. There are no stickers or maps for this one — just fun! But the artwork? It's a gift in and of itself!
Every year of the Festival of the Arts has featured a communal mural — and kids will love to get a tiny cup of paint, find a spot on the mural that needs painting, and add their own touch! The Expression Section: A Paint-by-Number Mural takes place in Future World from 11AM to 5PM daily.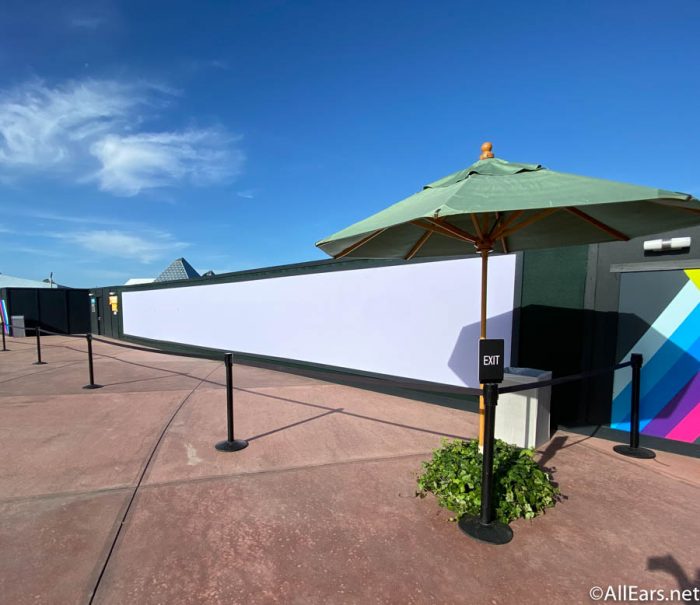 Wall-E and Eve are the theme for this year's Green Landing Family Play Zone, a playground that lets kids get out some energy and activate their imagination.
And if your kids have always wanted to leave their mark at Walt Disney World, the Kids' Chalk Art is the way to do it! They can create their own chalk masterpiece from 10AM to 4PM every day of the Festival.