Crocs are a favorite shoe for Disney World travelers. They are lightweight, durable, comfortable, and waterproof. They're particularly great to wear when it could be rainy, or you plan to get wet on rides.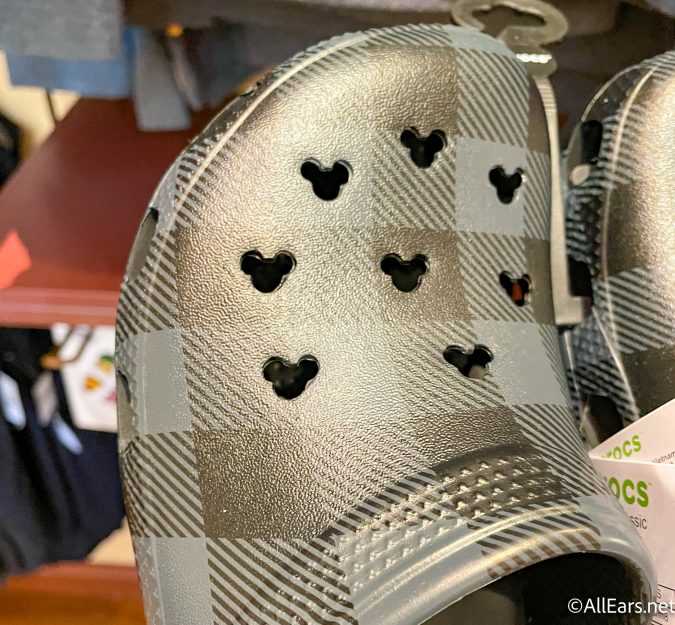 Because of this popularity, you will find Crocs for sale in many Disney World merchandise locations, as well as on shopDisney.com.
And to the delight of Mickey fans everywhere, Crocs makes its popular clogs in Disney designs! Recently, the company has even started releasing its iconic shoe in designs for holidays. Let's check out the recent Disney Halloween Crocs releases!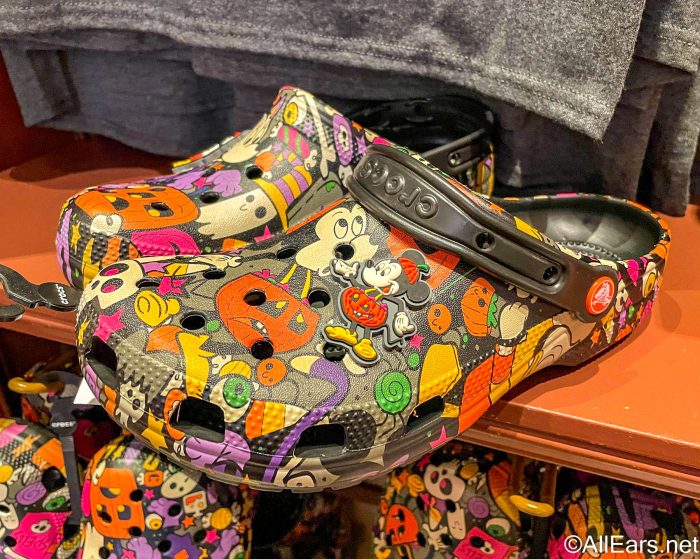 In 2022, we saw these very colorful Halloween Crocs featuring Mickey Mouse, Minnie Mouse, jack o'lanterns, ghosts, candy corn and more!
In 2021, Crocs released these Hocus Pocus Crocs! They had purple and orange ombre, with Hocus Pocus Jibbitz (the charms made it to adorn your shoes).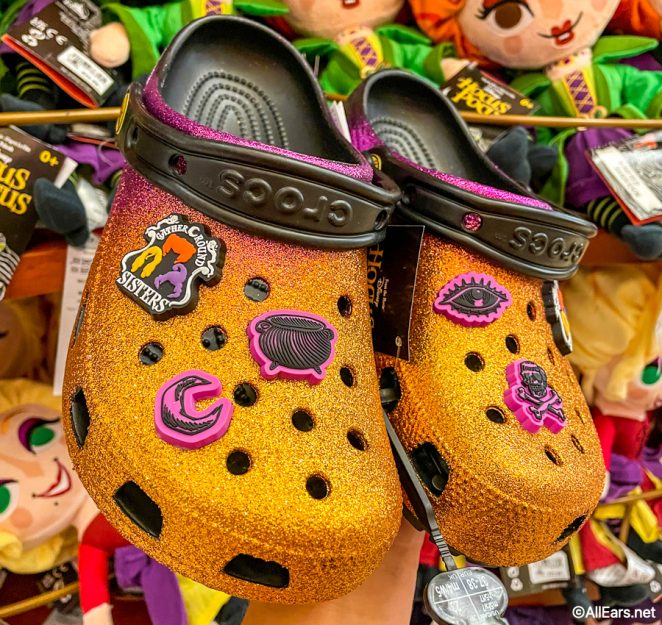 We also saw this Halloween design for 2021! These Crocs feature Mickey-shaped Halloween treats on a black background.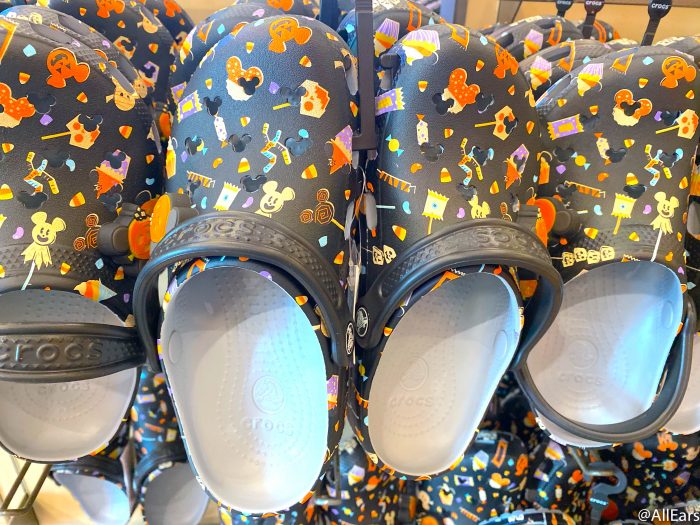 And in 2020, while these were not released specifically for Halloween, Crocs released clogs designed with the wallpaper pattern from our favorite spooky ride — the Haunted Mansion!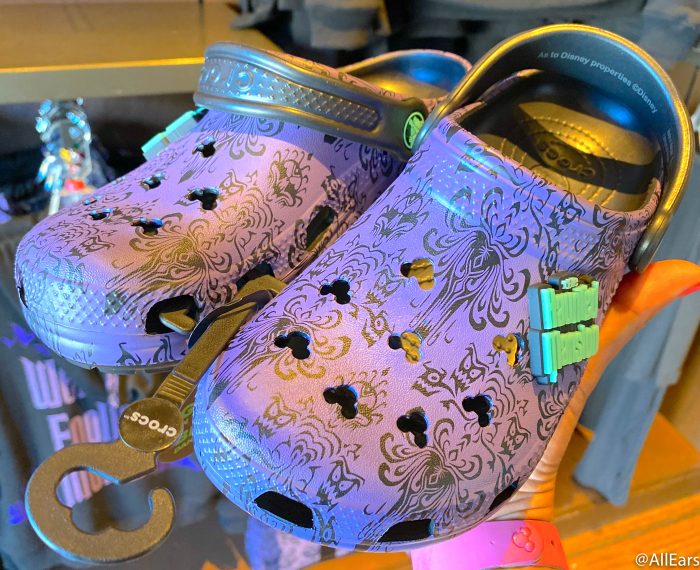 You should know that Disney Halloween Crocs are a limited-release thing, and the shoes shown here are sold out. You may be able to find them on re-sale sites such as eBay or Poshmark, though!
The past few years, we have started seeing the Disney Halloween Crocs for sale in the parks and online in August, so check back to AllEars for the latest release!
Do you love Crocs? How many pairs do you own? Tell us in the comments!