After a loooooonnnnggg time of construction, TRON Lightcycle / Run is up and running in Disney World!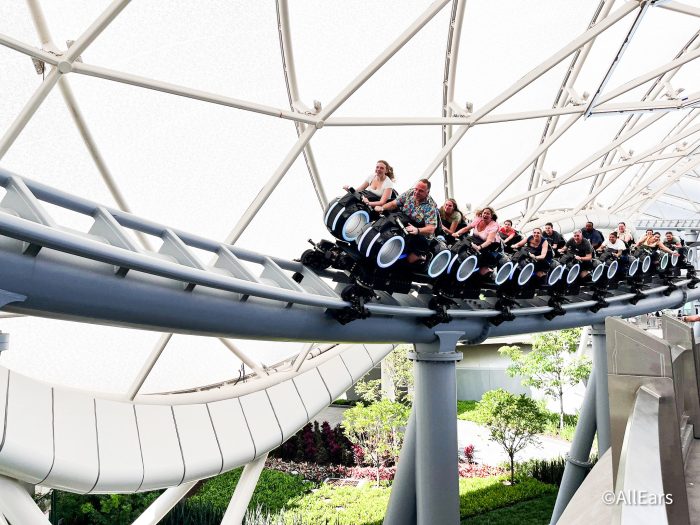 We've learned a LOT about TRON since it has opened including that Disney can sometimes be pretty strict about return times for the virtual queue. There were times we were turned away when late for our virtual queue window…but has that policy changed at all with the ride being officially open?
The answer appears to be "no." In fact, (according to Scott Gustin via Twitter) Disney World has updated the virtual queue language on the website to be stricter. A new line on the webpage now says, "Please arrive at your attraction once your boarding group is called. Be advised that late arrivals may not be accommodated."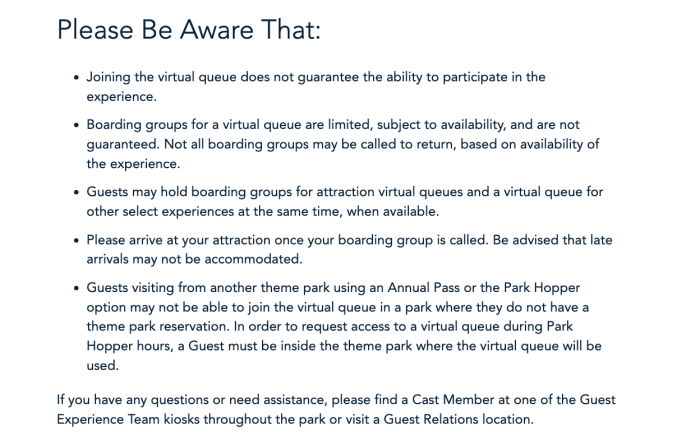 Also on the TRON page individually, you'll find the phrase "Late arrivals may not be accommodated."
So if you're heading to Magic Kingdom to ride TRON, you'll want to make sure you're at the ride during the 1-hour window after your boarding group is called. We found during the soft opening that there was often a short grace period for late arrivals, but you couldn't show up in the evening for a boarding group that was called in the morning, and sometimes even just being 15-20 minutes late was not allowed.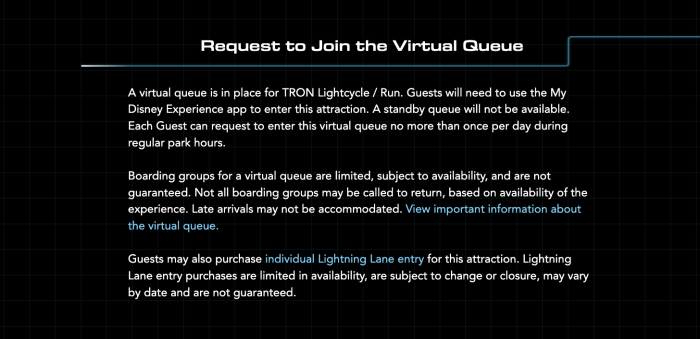 Disney has been flexible with some boarding group return times in the past, especially at Guardians of the Galaxy: Cosmic Rewind. When we spoke to a Cast Member previously, we were told that the policy has changed for TRON since the ride is significantly different during daytime and nighttime. At night, the ride lights up with effects under the canopy, and many fans have shared that they think it's the "better" time to ride. If Disney was incredibly flexible with boarding groups at TRON, it's likely that some (if not, many) guests would return late on purpose just to ride at night.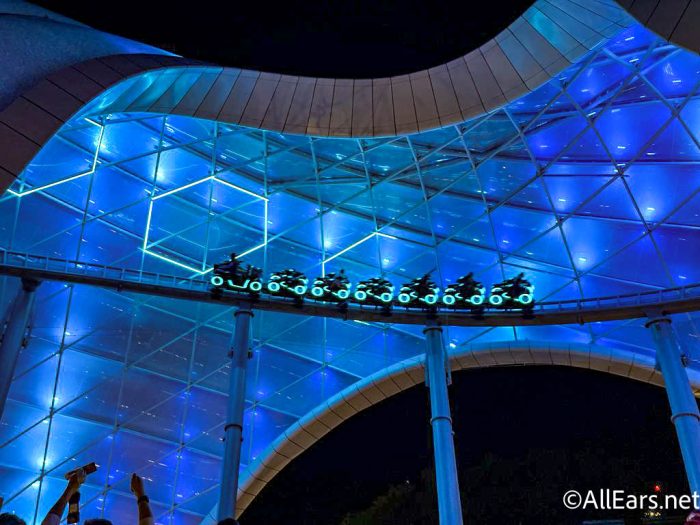 If you're among those who want to ride at night, you may want to wait and secure a boarding group at the 1PM drop instead of the 7AM drop. Just note that you'll need to have scanned into the park in order to get that afternoon boarding group.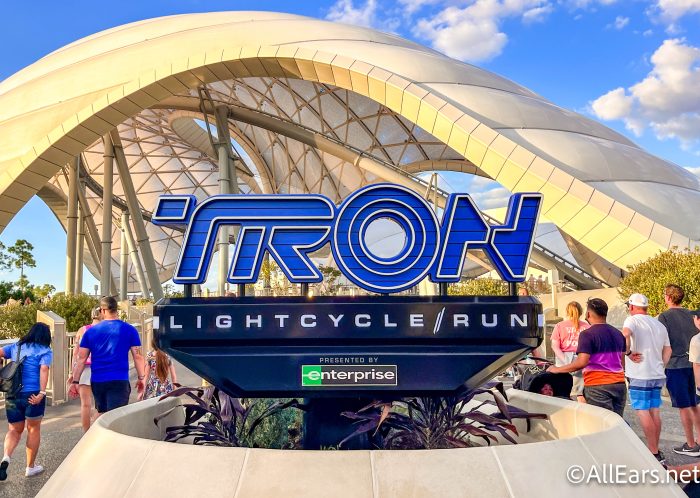 We'll make sure to bring you any more news and updates about TRON Lightcycle / Run, so stay tuned to AllEars for the latest!
Have you ridden TRON Lightcycle / Run yet in Magic Kingdom? Tell us in the comments!